How to keep your home maintenance-free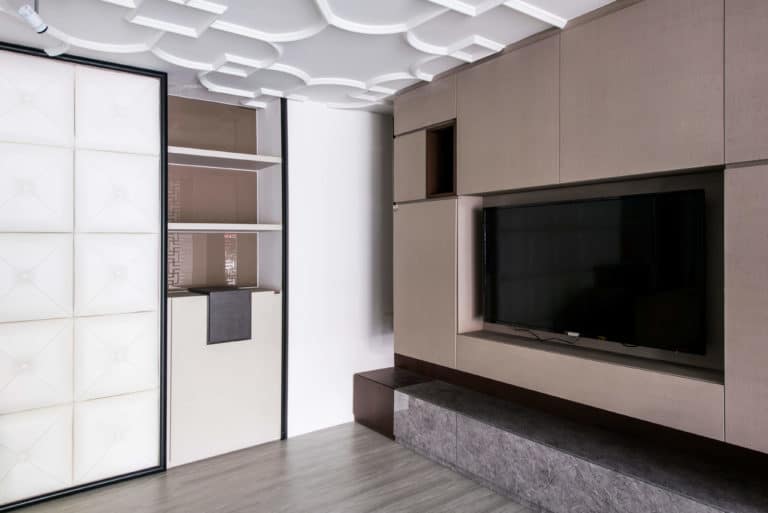 Featured laminates: PG9100MT (TV Cabinet), PG2809HG (Marble)
Maintaining your house can be complicated as the materials used to build it may erode over time. Not only that, it can also be costly and a source of headache to ensure proper maintenance work. Here's how you can keep your home almost free from maintenance and avoid the dramatic expenditure.
Invest in quality materials
While most homeowners in Singapore don't get to choose their house's building material, you can still create a maintenance-free home by choosing the materials that go into your house. This includes the wall finish, flooring, furnishing and more.
Wall laminates
For a wall finish that can withstand the test of time, laminates are the one option that you can opt for. Known for exceptional durability and impact resistance, wall laminates can be engineered to meet certain design requirements and properties.
Besides, wall laminates allow you to incorporate natural textures like marble and wood into your home without breaking the bank. Take the wall laminate pictured above. Not only does it create a sense of tranquility in your home, but it also works as a feature wall for your living room.
Maintaining your laminated wall is also as easy as wiping your dining table with a damp cloth after every meal. That way, you'll have a wall that's both stylish and easy to clean.
By investing in quality materials the first time round, you can save your resources over the time of living in your home. Otherwise, you may end up spending more than you should if you invest in subpar materials.
Flooring
Although most public houses in Singapore are planned and developed by the Housing & Development Board (HDB), you can still have a maintenance-free home by opting for vinyl flooring.
It's grout-less, easier and faster to install, has better slip resistance compared to tiles, and is more comfortable to walk on. These properties also make vinyl flooring the best low-maintenance material for your house's interior as you only need to clean the floor with a broom and damp mop.
Pick your doors and windows wisely
Choosing the right type of door and windows for your low-maintenance home can be tricky when it comes to replacing your door or windows. For starters, you can choose one that works seamlessly in your home while giving you the much-needed aesthetic.
Once you've established the type of door and windows you want to incorporate into your home, focus on the material. You may need strong and quality materials depending on the purpose of the space.
Take your house entrance as an example. You will want a door that's sturdy yet stylish and can withstand the test of time. As for the other spaces in your house like the bedroom, you may want to choose thick, wooden doors to keep termites out of your home.
Your selection of windows is also crucial for an almost maintenance-free home. That's because windows function to regulate the airflow and control the amount of light entering your home. Among some of the low-maintenance window materials are fiberglass, vinyl, and wood-clad.
Choose stain-resistant fabric
When it comes to your furnishings, there are times when you inevitably spill liquids on your fabric sofa, especially those that tend to stain like wine or fruit juice. Once that happens, it can be difficult to get the stain out, leaving you with a sofa that isn't spotless.
If you find yourself wiping the spills more often than usual, consider switching out the fabric sofa for an easy-to-clean leather sofa. That way, you can worry less when you or anyone else spills a coloured liquid. However, if you prefer the cosiness of a fabric sofa, you can opt for sofa covers that are water repellent – the perfect solution if you have young children at home.
Creating a low-maintenance home doesn't have to be costly if you follow our tips. At Jennings Laminates, we offer a wide variety of laminate sheets to give you an almost maintenance-free home. Among the type of laminates we have are technology-integrated surfaces, marble, industrial and colours.
View our full catalogue for more options and inspirations for your kitchen!