High-Pressure Laminate Sheet for Your Home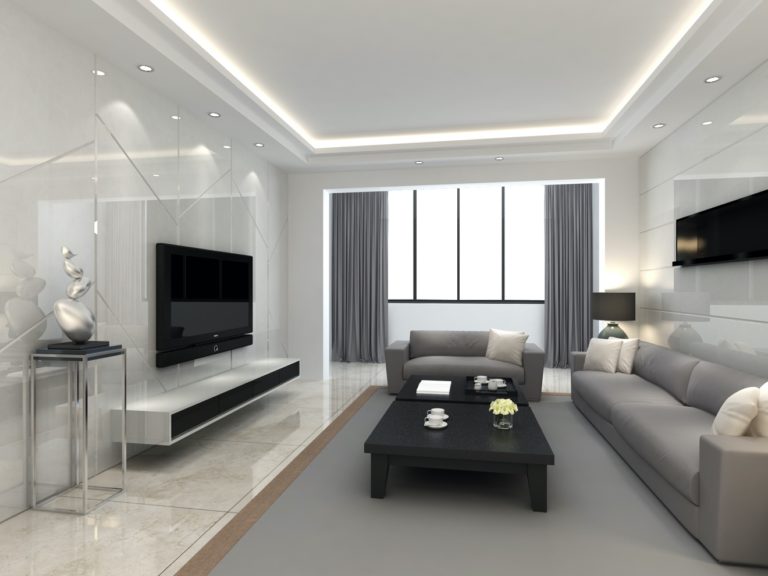 Featured Laminate: WW8858WC (Marble Wall)
Thinking of changing the way your living spaces look and feel? Or are you planning a makeover of your home? In such cases, interior designers would usually recommend high-pressure laminate (HPL) sheets, as pictured above, as the ideal resurfacing material compared to others like paint, tiles, and wallpapers.
You see, laminate sheets are produced through a multi-step process that involves pressing multiple layers of resin-impregnated kraft paper, decorative paper (with the pattern, colour, or wood grain), and a clear overlay together.
These are then subject to high pressure and high temperature to produce laminate sheets that look attractive as well as have exceptional durability and impact resistance. As a result, high-pressure laminates are generally preferred for use on both vertical (feature walls) and horizontal surfaces (cabinet surfaces).
That said, there are various types of laminate sheet designs available for home or office makeovers. This includes woodgrains, marble, industrial, textile, patterns, etc. to suit your home or office design theme.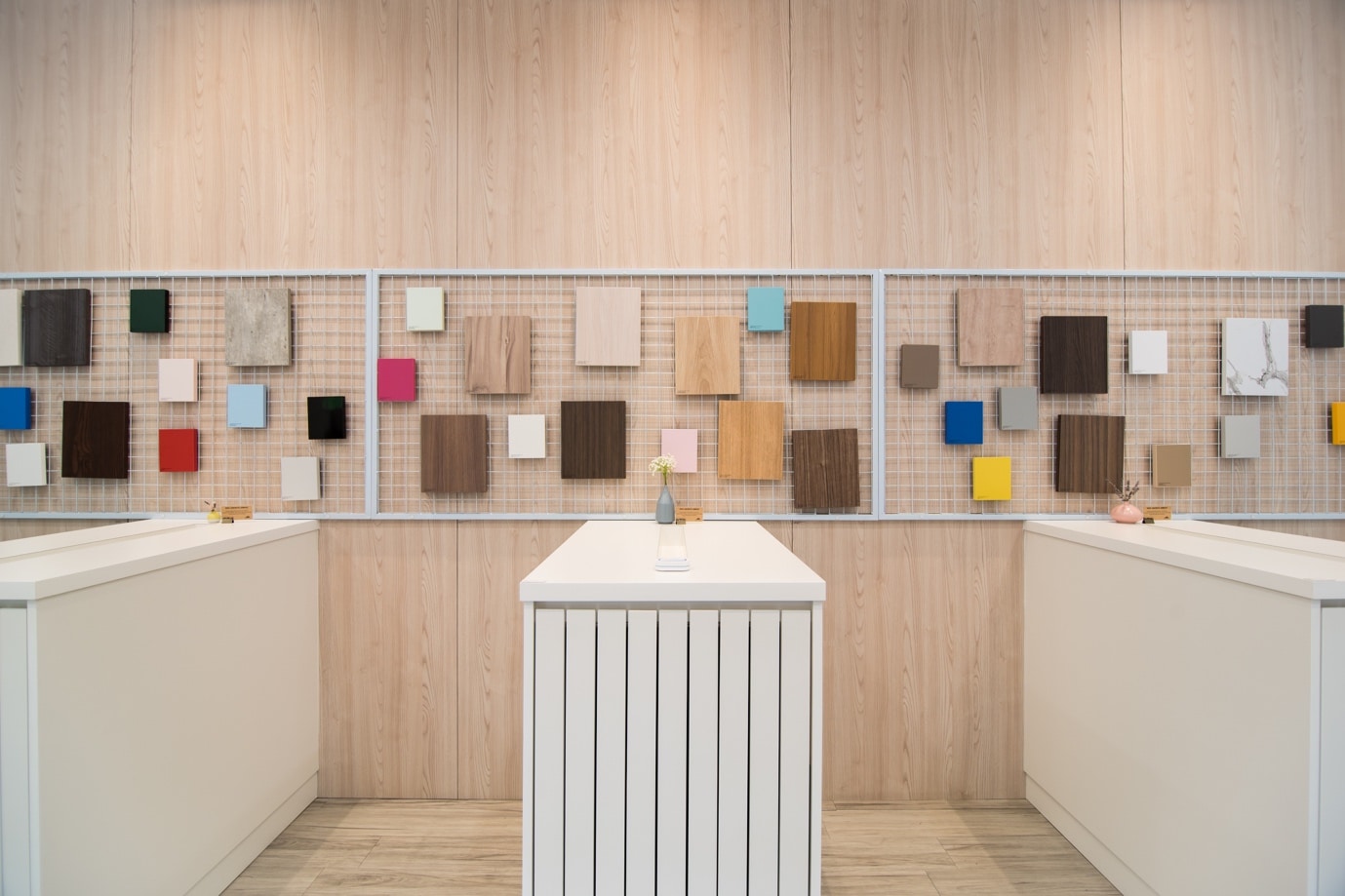 The different types of laminate sheet designs at Jennings Laminate gallery
Moving forward, let's discover how suppliers of laminate sheets work with interior designers to apply the laminate sheets and where you can engage such a service in Singapore.
How to apply laminate sheets?
Giving your home a makeover may sound like a simple process but it takes a lot of effort and precision to achieve your design aesthetics. One such process would be resurfacing your house walls.
If you have painted your house walls before, you would know that you need to move your furniture from the walls, clean the walls, remove any mildew, scrape off old paint, cover your floor with some plastic and prime it for the new paint. Seems like a lot of work isn't it?
Well, it sure does but if you choose to apply laminate sheets on your walls, it would be a whole lot easier because you don't have to install them yourself!
Laminate sheets may be flexible but it requires professional installation for a flawless interior. For this reason, interior designers will usually recommend letting the professionals do what they do best.
They will first line your house walls with some pieces of plywood and then install your desired laminate sheets onto it. And if you want to redecorate your house, you can get the laminate sheets professionally removed without damaging your wall or leaving any undesirable remnants like the visible adhesives.
Compared to other surfacing materials like timber and natural stone (marble), laminate sheet products are bendable to a certain extent. This makes them ideal for interior designers to come up with innovative designs for your space.
Where to buy laminate sheets in Singapore?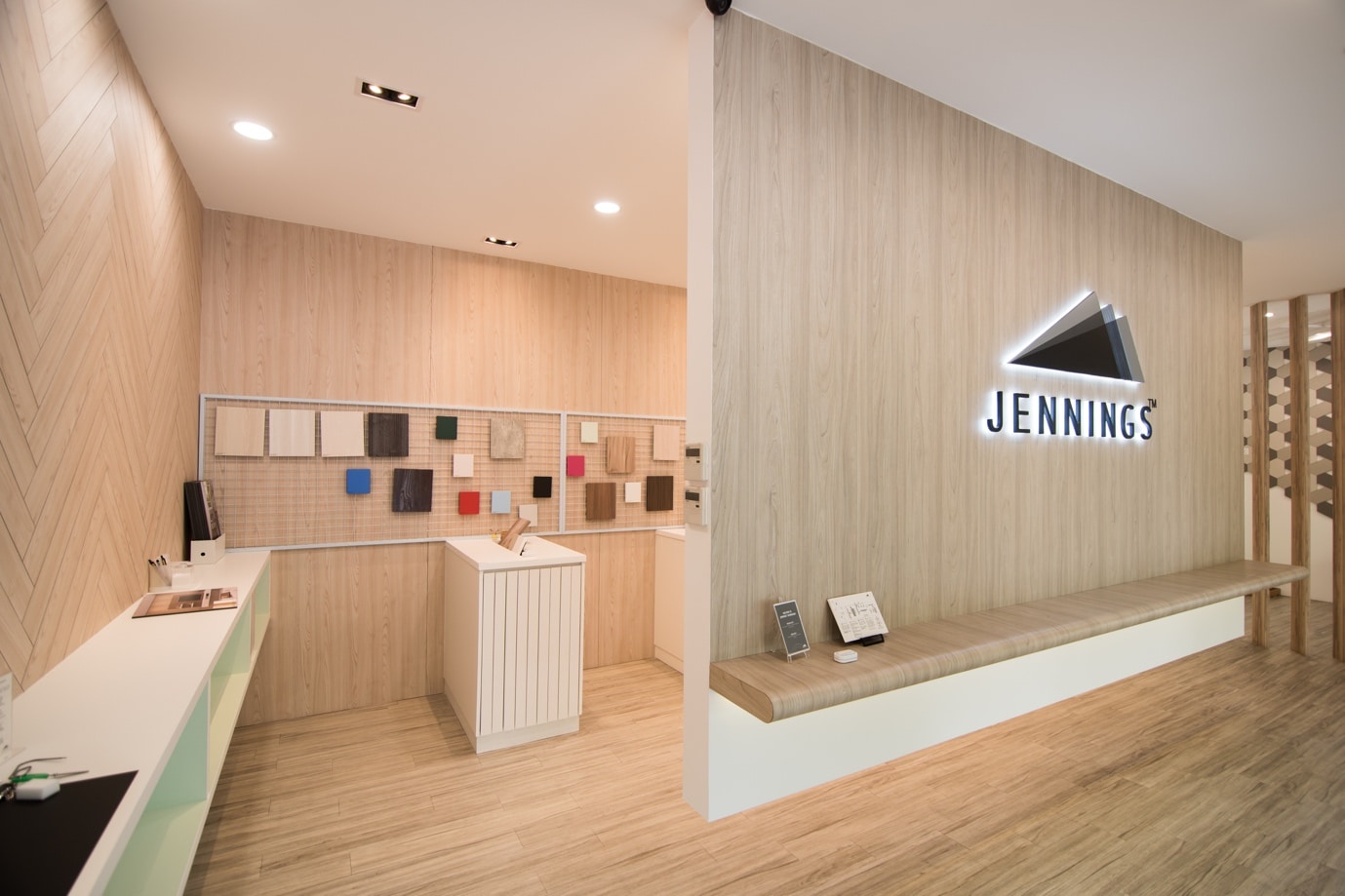 Jennings Laminate gallery
When it comes to giving your home or office a makeover, the first person you would usually contact is an interior designer and he or she would usually be in contact with laminate sheets supplier like Jennings Laminate.
However, if you prefer to find the laminate sheets yourself, you can visit our laminate gallery and check out the wide selection of sample laminates displayed on the wall and pull-out panels.
On top of that, you get to mix and match the sample laminates using the small panels provided to identify the best colour theme for your home or office makeover. If you're in awe of the various selection of laminates, we also have mood boards to spark your interior design inspiration.
Once you've confirmed your laminate selection, you can provide the laminate codes to your designer or contractor. They will then place an order with us and we'll pack your laminate sheets and deliver them to their factory for the laminates to be fabricated into your furniture or house wall.
As a stylish and affordable alternative for your interior, laminate sheet products can enhance any space with their polished appearance and clean lines. At Jennings Laminates, we offer a wide variety of laminate sheet products to give you the real deal at a more affordable price. View our full catalogue for more options and inspirations for your home!