Where to Use White Oak Laminate in Your Home?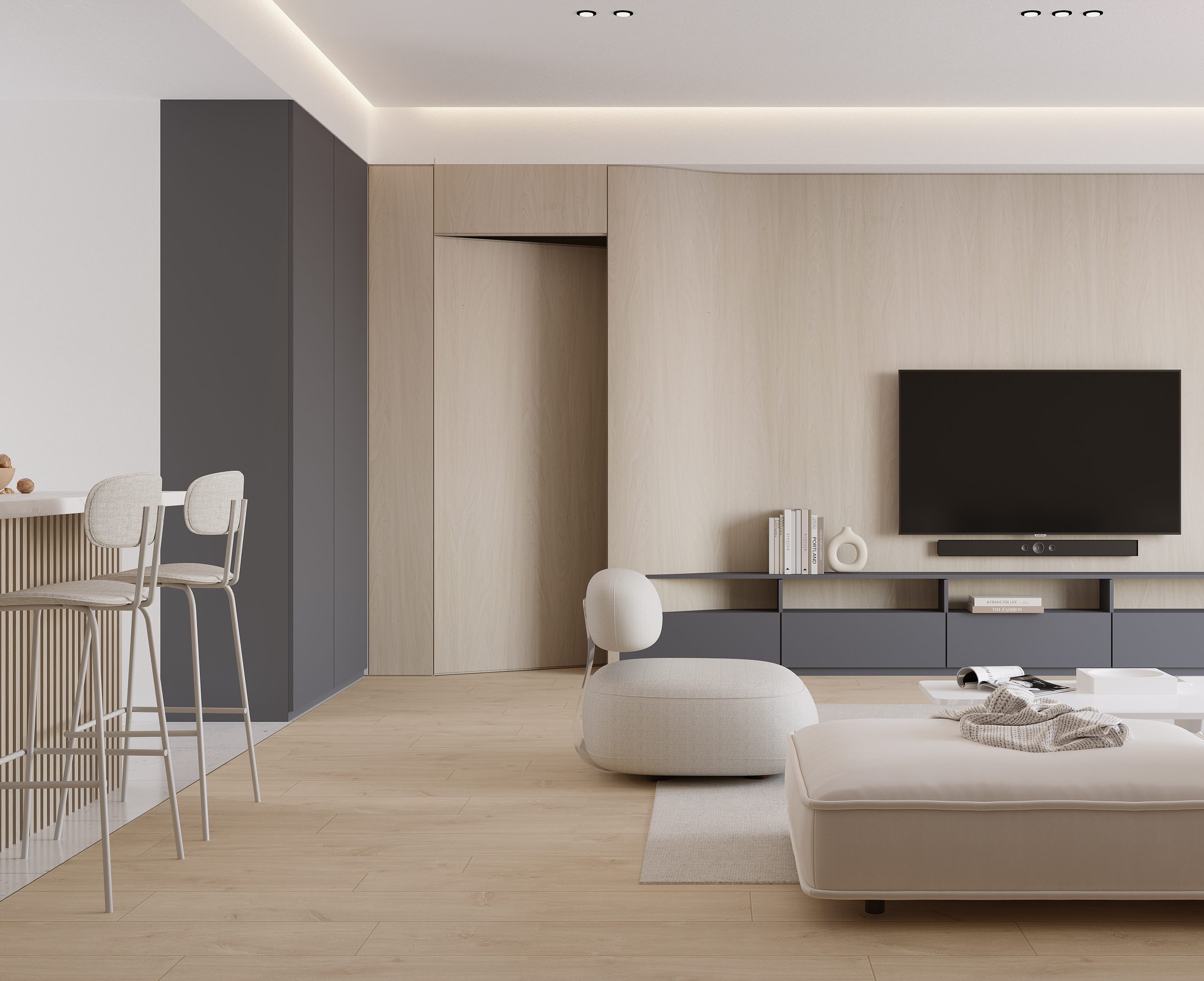 In recent years, wood laminate has become increasingly popular as a more affordable alternative to hardwood. It exists in a variety of colours, grain patterns, and textures to choose from. Wood laminates have everything from darker to lighter wood and even smooth to grainy texture.
Despite the various options, the white oak laminate continues to be the most sought-after. As more homeowners and interior designers lean towards a minimalistic or Scandinavian aesthetic, there has been an increase in seeking out lighter wood laminates in Singapore, like white oak laminate.
White oak laminates do not just serve merely for aesthetic purposes; they also have their benefits. Read more to learn where you can use white oak laminate in your home to maximise its benefits.
What is White Oak Laminate?
White oak laminate is created from a composite material of paper sheets with an outer layer with a decorative white oak wood grain laminate. These paper sheets are then joined using thermosetting resins, heated, and compressed to high pressures.
Because of how wood laminates are manufactured, this results in a surfacing material that can withstand and resist high impacts and temperatures. Despite white oak laminate being a lighter-coloured material, rest assured that it will remain highly durable and resistant on any surface.
Benefits of Using White Oak Laminate
Wood laminates are well known for their ability to mimic the beauty of natural wood while providing a wide range of valuable features and aesthetic advantages. The versatility of wood laminates, affordability, durability, and simplicity of cleaning are a few of them.
However, white oak laminates do have their own benefits. Aside from being the best option for fans of the Scandinavian style, it's also the best option for those living in smaller homes. This is because light colours will give the illusion of a bigger space by reflecting the surrounding light, creating a sense of spaciousness.
Incorporating White Oak Laminate in Your Home
White oak laminate will elevate your space, whether on the floor, the cabinets, or the walls. Discover where white oak laminate works best in your home while optimising its benefits.
Foyer
Spaces with heavy foot traffic will benefit from a white oak laminate feature. As a foyer is the first thing you perceive when you walk into someone's home, the white oak laminate, for example, can create the illusion of spaciousness.
Besides, lighter colours are easier to mix and match with other elements in your home. To give a sophisticated look, you can match your white oak laminate flooring with any black-coloured or marble-patterned pieces.
Living Room
Too much of something would be overwhelming. Instead of extending white oak wood laminate flooring into the living room, you can create harmony in your home by adding wood oak laminate panels on your living room's walls.
Not only does this create an airiness in the space, but it also serves as a feature wall, making it perfect for framing your television, for example. With the panels, you can place it vertically, horizontally, or even in a herringbone pattern.
Kitchen
To give your kitchen a white oak theme to match the rest of your home, add it to your floor. White oak laminate flooring separates the kitchen from the rest of your home.
With white oak laminate flooring, various ideas can be done to your kitchen. For example, you can have a beach-themed kitchen with seashells and rattan or a more modern and minimalist take with contrasting darker tones.
Bedroom
The bedroom is where you get your beauty sleep, so why not give your wardrobe a beauty makeover? While the white oak laminate matches the rest of your home, it still stands out as a piece of its own. White oak laminate can give your wardrobe a clean and timeless look.
Not to forget, if your bedroom is small, a white oak laminate wardrobe can make your space look even bigger.
Bathroom
White oak laminates are known for being durable and versatile. Give your bathroom an elegant makeover with white oak laminate for its cabinets without worrying about costs and durability.
You won't have to worry about your bathroom cabinets getting damaged from water or humidity, as white oak laminate is able to withstand such conditions.
Where to get white oak laminate?
There are many laminate suppliers in Singapore, making finding the right one challenging. Look no further with Jennings Laminate, where you can browse a wide range of white oak laminate sheet collections via our website and social media page.
Are you still trying to decide? Fret not, as we are happy to entertain any enquiries and requests for samples before deciding on your pick. We offer various laminate options alongside white oak laminate at an affordable price. View our full catalogue for more choices and inspirations for your home.