Why Choose High-Pressure Laminate?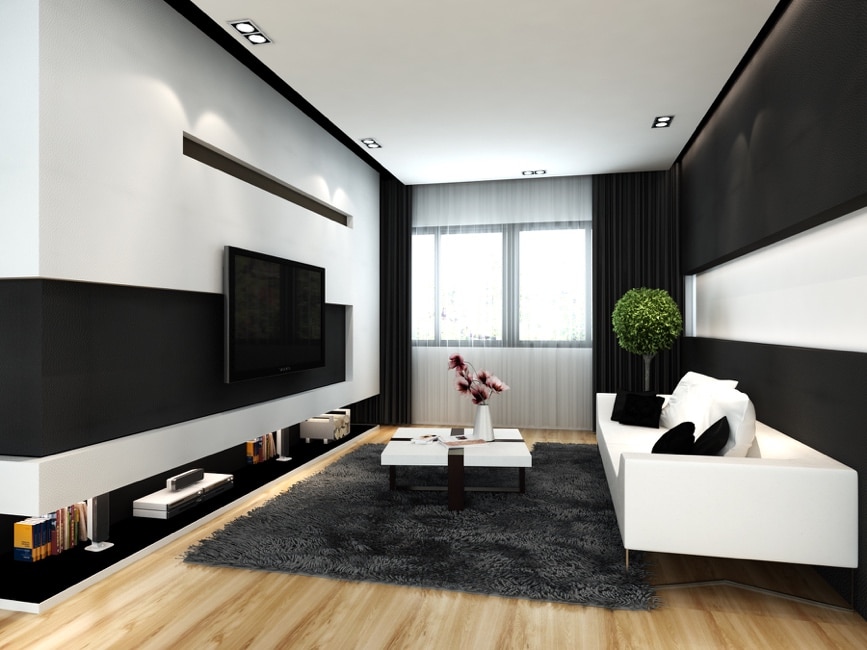 Featured laminates: WPL1800L (White Feature Wall), WPL1833L (Black Feature Wall)
Did the colour and design of the interior pictured above pique your interest? If it did, you'll be glad to know that you too can achieve such a look for your home as the walls are covered with patterned high-pressure laminates (HPL).
What is High-Pressure Laminate?
Touted as one of the most used materials in interior designs for home and offices, high-pressure laminates are created through a multi-step process. HPL sheets are made up of multiple layers of resin-impregnated kraft paper, decorative paper (with the pattern, colour, or woodgrain), and a clear overlay.
These layers are then subject to high pressure and high temperature to produce laminate sheets that look attractive as well as have exceptional durability and impact resistant. As a result, high-pressure laminates are highly preferred by interior designers for use on both vertical (feature walls) and horizontal surfaces (cabinet surfaces).
Benefits of Using High-Pressure Laminates
You might be wondering what makes high-pressure laminates special and different from other home interior materials? There are many reasons for its demand in the construction and furnishing industries.
Ahead, we'll be sharing some of the features that make high-pressure laminates highly sought-after by interior designers as well as the advantages of using HPL sheets in your home.  
Features of High-Pressure Laminate
Durability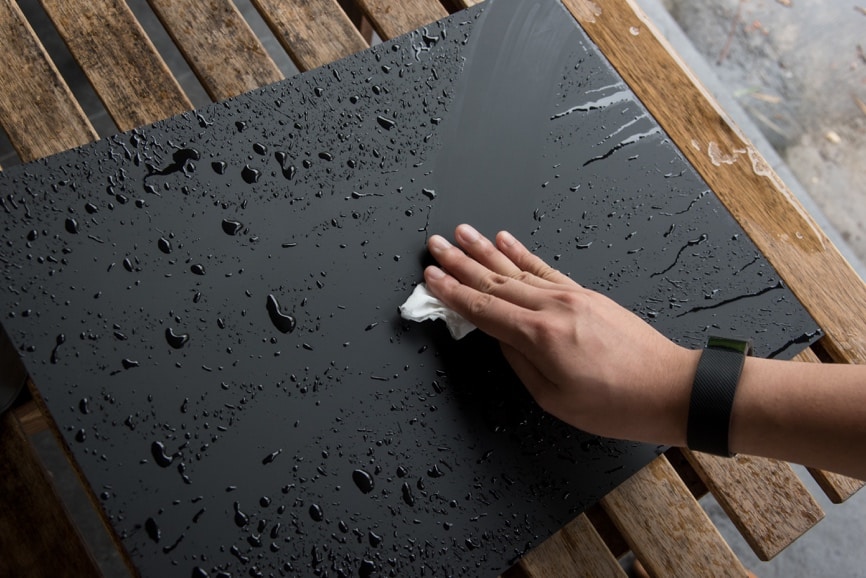 High-pressure laminates are manufactured under high pressure and high temperature, which makes it highly durable against impacts, scratches, and infiltration. Thanks to its outermost layer which protects the inner layers from scratches and impacts, the high-pressure laminate can maintain its colour and gloss a lot longer than other materials.
Additionally, the hermetic character of HPL sheets helps prevent water from infiltrating its inner layers, thus making it a stable product against environmental changes. Although HPL sheets are manufactured under high temperatures, they can only withstand high environmental temperature to a certain extent.  
Versatility
High-pressure laminates are the best choice for medium-impact applications such as wall panelling, kitchen cabinets, and cabinet shelves. This is all thanks to the availability of the different grades of high-pressure laminate for different uses.
Besides, HPL sheets offer maximum impact resistance for horizontal applications where its durability is important while also emphasising on visual impacts for vertical applications, making it suitable for use on both surfaces. There's also the anti-bacterial high-pressure laminates for use in kitchens and bathrooms.  
Affordability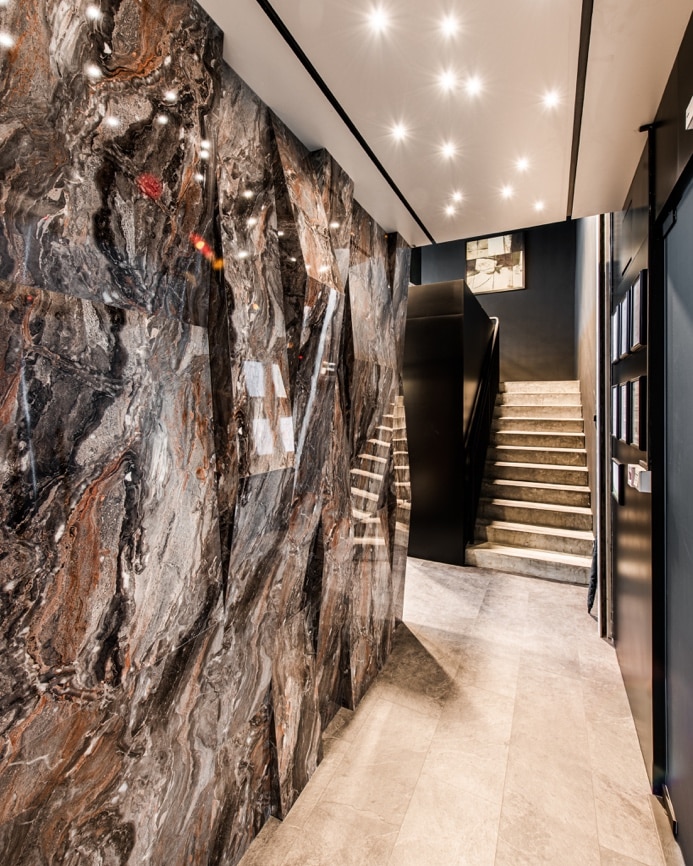 Featured laminate: PG2931HG (Marble)
Thanks to modern technology, high-pressure laminates can now look like the real deal for a fraction of the cost. Just think of marble and timber – these materials can cost you more than you can imagine.
Instead of having to break the bank for the real stuff, high-pressure laminates come in a variety of design and texture as an imitation of the real stuff. Take the hallway pictured above as an example. It's lined with marble laminates to make it look like the walls are covered with real marble.
Design Variety
With a wide variety of high-pressure laminate designs to choose from, you can certainly find the right one for your interior at Jennings. Regardless of your interior design theme – industrial, minimalist, Scandinavian, natural wood, modern, etc., we got you covered! 
Advantages of High-Pressure Laminate
Ease of maintenance
Thanks to some of the features of HPL we listed above such as resistance to scratch, impact, and infiltration, therefore, it's a material that's easy to clean and maintain. You can simply use a microfiber cloth that's slightly damp for daily cleaning and combine with a glass cleaner for occasional cleaning. That way, your laminates can last a long time.
Additionally, you don't have to worry about its resistance to heat as high-pressure laminates are created under high temperatures and high pressure, allowing it to withstand up to a certain temperature. 
Safe to use
High-pressure laminates are safe to use in interior spaces. Unlike paint that release strong fumes during paintwork, high-pressure laminates don't release toxic gases or fumes that are harmful to the health. 
That said, you'll be glad to know that Jennings' HPL sheets are certified green by Green Label Singapore, which means our high-pressure laminates have fulfilled the requirements of low emission and low toxicity. This makes it suitable for use in environments where people spend extended period.
Professional installation
High-pressure laminates may be flexible but it requires professional installation for a flawless interior. Should there be any mistake in the installation, the professionals will rectify the issue and install the laminates accordingly, so that it doesn't affect your interior's aesthetics.
 Compared to other materials such as timber and marble, HPL sheets are bendable to a certain extent which makes them ideal for designers to come up with innovative designs.
  As an affordable alternative for your home's interior, high-pressure laminates can enhance any space with its polished appearance and clean lines. At Jennings Laminates, we offer a wide variety of high-pressure laminates, patterned or textured, to give you the real deal at a more affordable price. View our full catalogue for more options and inspirations for your home!