Why High Pressure Laminates Are Popular for Interior Design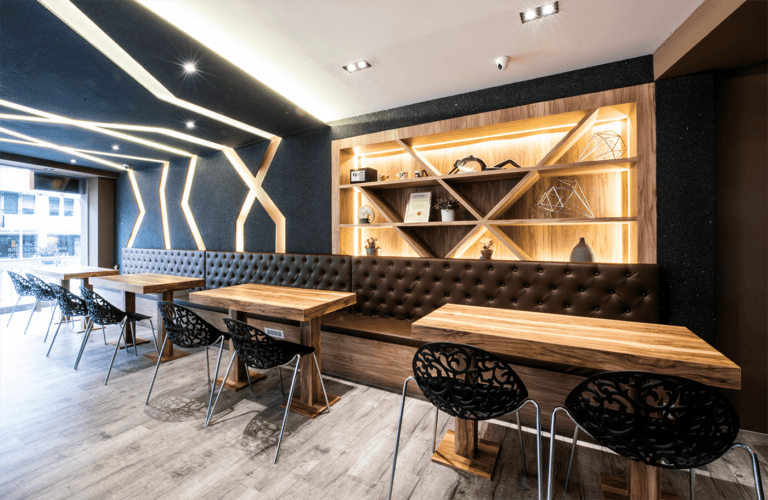 Ever asked why high-pressure laminates (HPLs) are so in? Nope? Well, read on to know more about it.
High pressure laminate is a decorative surface material commonly applied to feature walls and cabinet surfaces. Interior decorators often recommend installing HPLs to visually enhance spaces and complement your interior design.
Here are top reasons why HPLs are so in:
It's durable
Did you know that high pressure laminate's lifespan are 5 to 15 years? HPLs are made of Melamine resin for decorative paper, and phenolic resin for kraft paper. It is considered one of the most durable surface material today! You can safely use it for your commercial and residential spaces without worries!
It's very versatile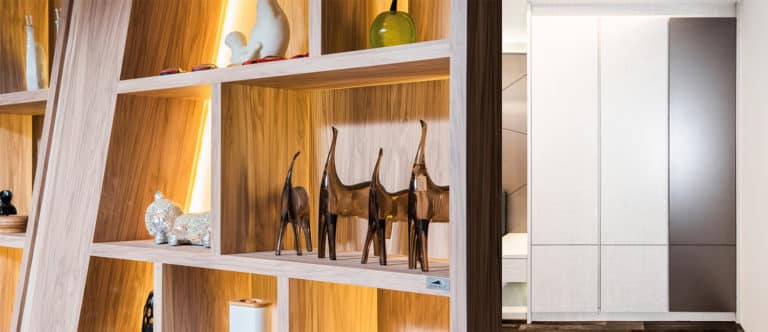 Not only are high pressure laminates stylish, they are also amazingly versatile too. It can be applied to various surfaces, such as cabinets, shelves, table tops, and doors. One unique and cost-effective way of using HPLs is to use marble-design and apply it on reception counters, instead of using real marbles on it, which may be too expensive.
High pressure laminate like the real deal for a fraction of the cost
Since HPLs are considered a child of modern technology, this genius man-made creation can look like the real deal, for a fraction of the cost.
For example, the shelf in the picture below looks like it's made of real wood, with the grains and tones of the laminates mimicking a real wood.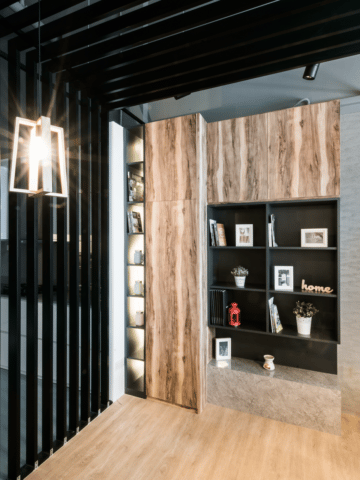 Part of the table top in the picture below looks like it's made of marble, but it's simply a marble-looking laminate design.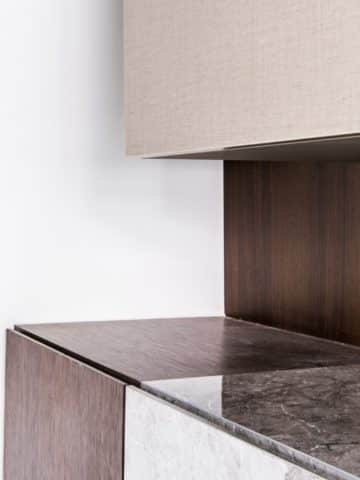 Variety of designs to choose from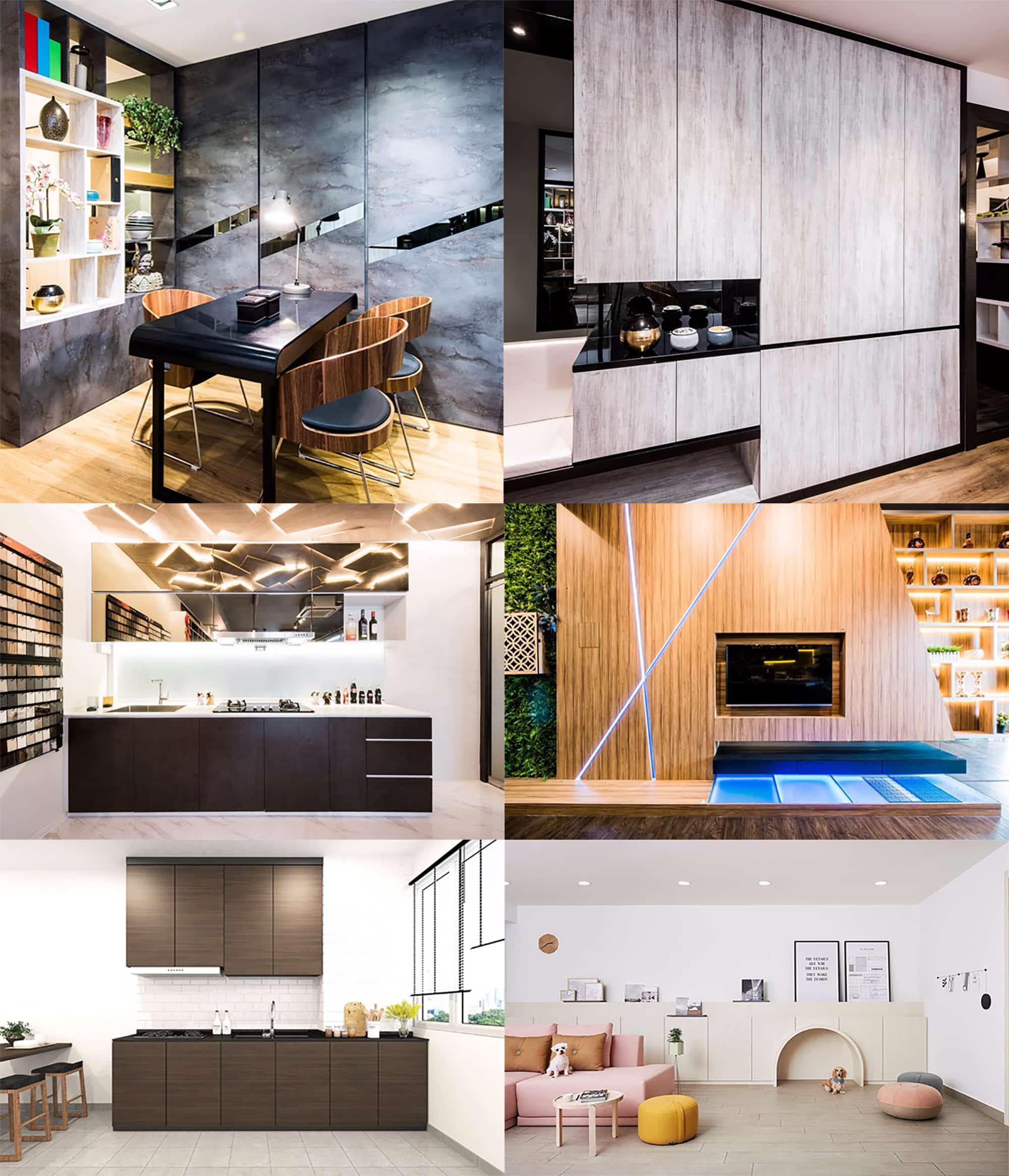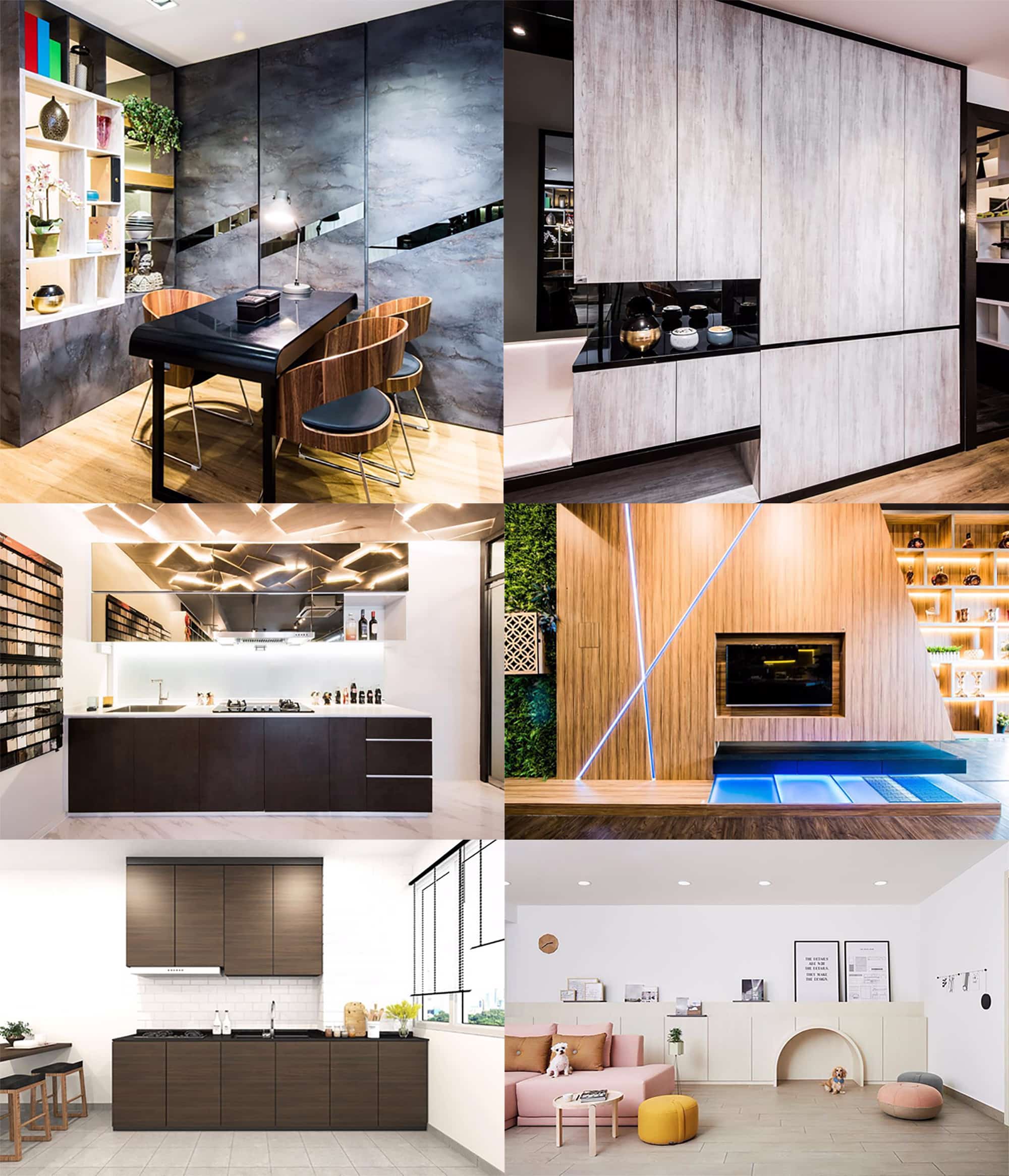 At Jennings, we have a wide variety of high pressure laminate designs for you to choose from – everything from wood to marble to Hello Kitty design! Whatever your interior design theme is, we got you covered!
Industrial theme
Minimalist theme
Scandinavian theme
Natural wood theme
Modern theme
Ancient greek theme
And many more design themes
So those are some of the main reasons why HPLs are so popular for interior design nowadays. There are also several reasons why HPLs from Jennings are popular:
High Quality
Jennings' high pressure laminates come from South America, South Korea, Italy and India which are reliable sources compared to laminates from some other countries. Design is always consistent and synchronised – from its wood grains to its patterns.
Jennings has been around for more than 30 years, and we are known in the industry as a company that supplies reliable products.
Eco-friendly
Jennings HPLs are a guilt-free purchase! We received a Singapore Green Label certificate which means there's low emission and low toxicity on high pressure laminate products. You can be proud that you are part of the Green Movement when you buy our laminates.
Scratch-resistant
If you are using HPLs on high-usage areas such as table tops or kitchen cabinets, you will need laminates that are scratch-resistant. HPLs that are scratch-resistant are rare. But at Jennings, we have an innovative HPL, called Clean Touch laminate, that is resistant to scratches. Not only that, it has other state-of-the-art features such as anti-bacteria, water repellant, and mold-resistant! Clean Touch laminate also features a more high-end designer matt appearance that can go along with modern interior design.
---
 Ready to get started?
Don't forget to first visit our blog for more nifty tips and get the latest updates on our Facebook page today!
Need more information? Drop us an online enquiry and we'll be happy to help!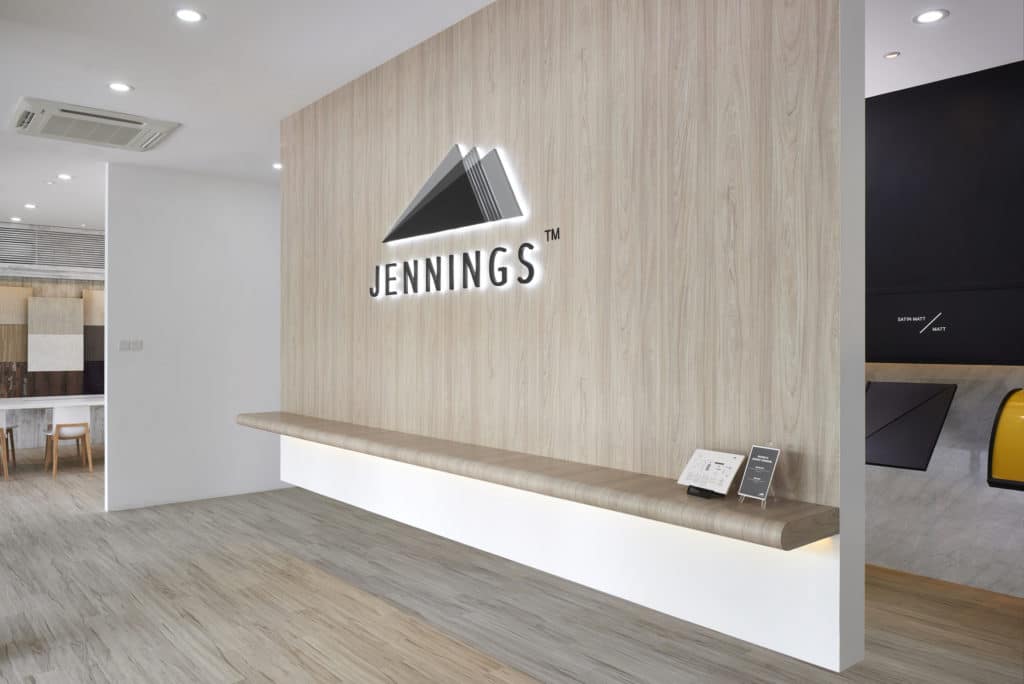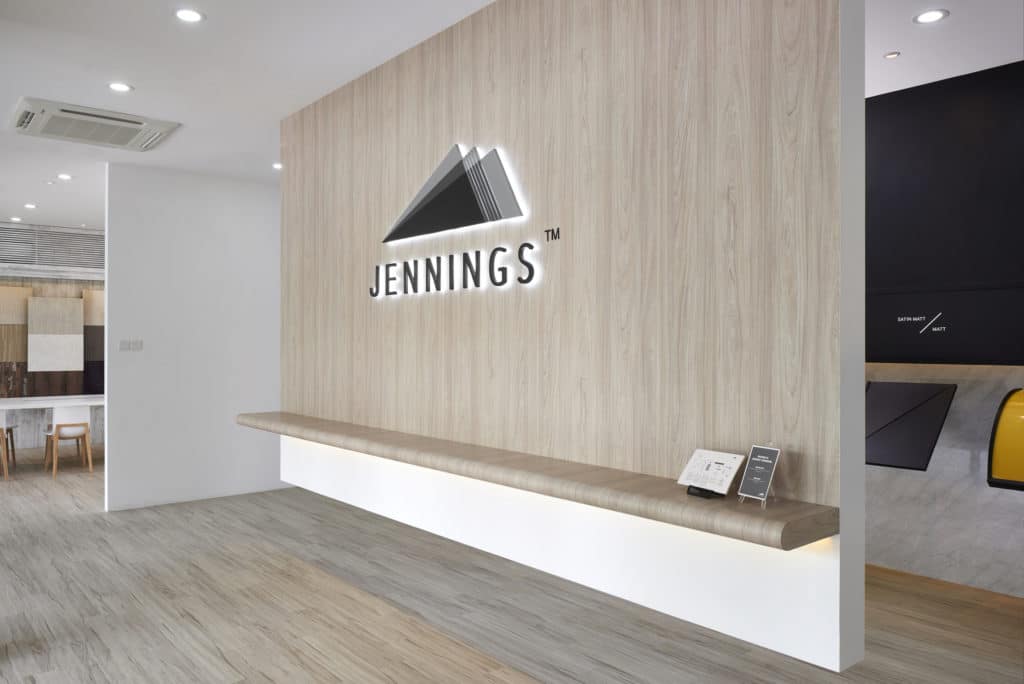 Address:
23 Sungei Kadut St 1
Singapore 729323
Mondays – Fridays:
8:15am to 5:15pm
(last walk-in at 4:45pm)
Saturdays:
8:15am to 3:15pm
(last walk-in at 2:45pm)
Closed on Sundays and Public Holidays