3 ways to maintain white laminates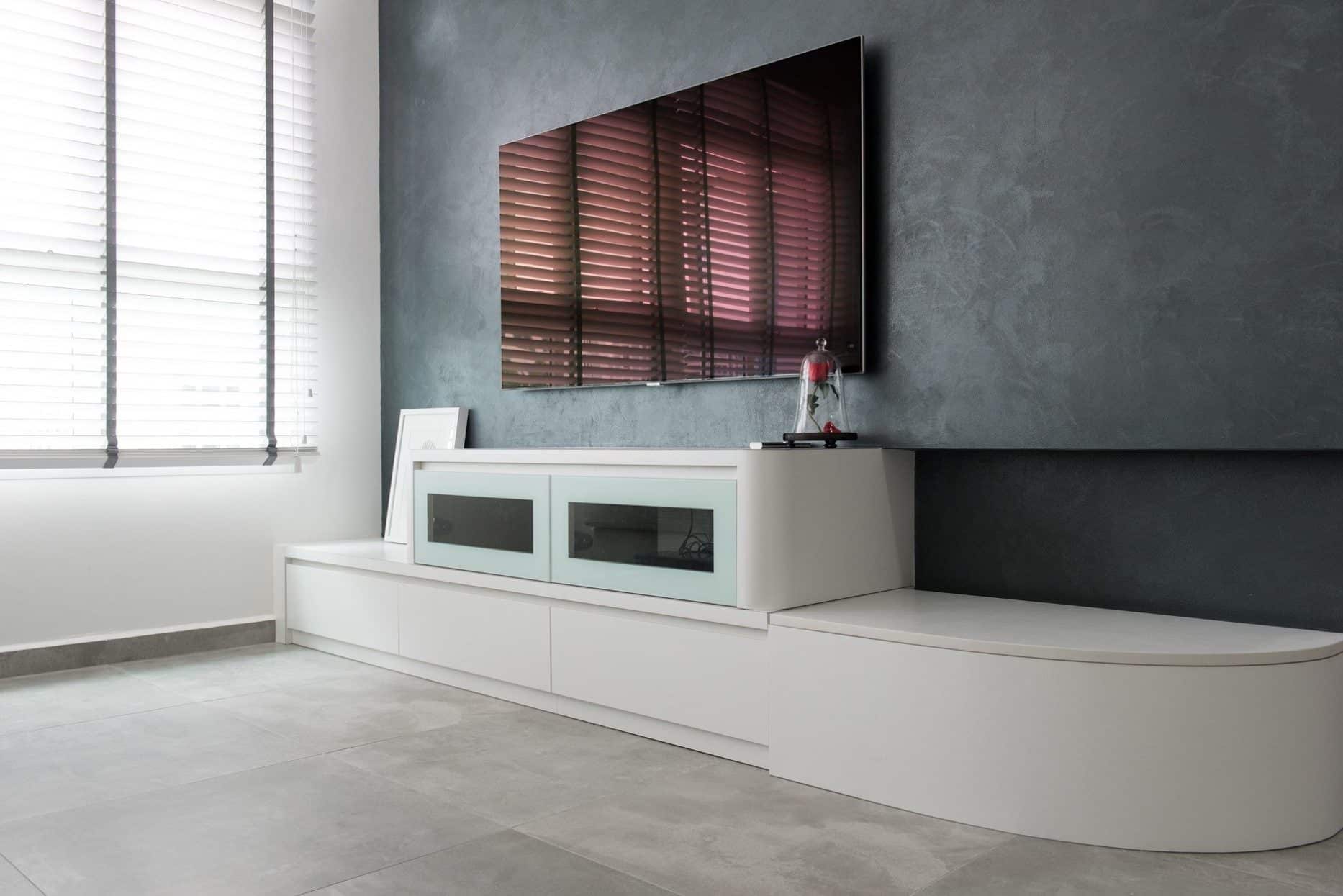 Featured laminates: PQ1333LT (White Cabinet), WPL5599T (Wall)
As white laminates make its way into Singaporean homes, many homeowners are wondering about how to keep their homes looking spotless. While the best way to maintain that sparkle is to never use the space, such action is unthinkable as it's a place for you to relax or welcome your guests.
Although white laminates provide a touch of aesthetic to your home, the maintenance requires more effort and diligence when you compare them to other laminates. That's because white laminates can stain easily due to oxidation, just like the clear silicone casing of your phone.
Though white laminates can be difficult to clean and maintain, that's not necessarily the case with our three specially-curated tips. Don't let the grease and dirt deter you from installing white laminates on your walls, furniture, and the kitchen counter of your dreams.
Ahead, we're sharing the three ways for you to maintain your white laminate at home.
Choose your cleaning products wisely
White laminated surfaces are tougher to clean than other types of laminates as it stains easily like a painting canvas. Although it can be engineered to meet certain design requirements and fulfil a specific purpose, which is to add a minimalist aesthetic to your home, it's best to choose gentle cleaning materials to maintain its sparkle.
You can use natural and commercial cleaning products, but be sure to avoid abrasive products to protect the finishing of your white laminate. Harsh abrasives and chemicals such as petroleum solvents, wax base, silicone base, powder bleach, citrus cleaner, scouring pads, and ammonia may leave scratches and residue on your white laminate.
Use gentle cleaning products such as a microfiber cloth and mild soap to clean the surface of your white laminates. You can also use wet wipes but be sure to wipe the surface with a dry cloth as too much water can damage the laminate.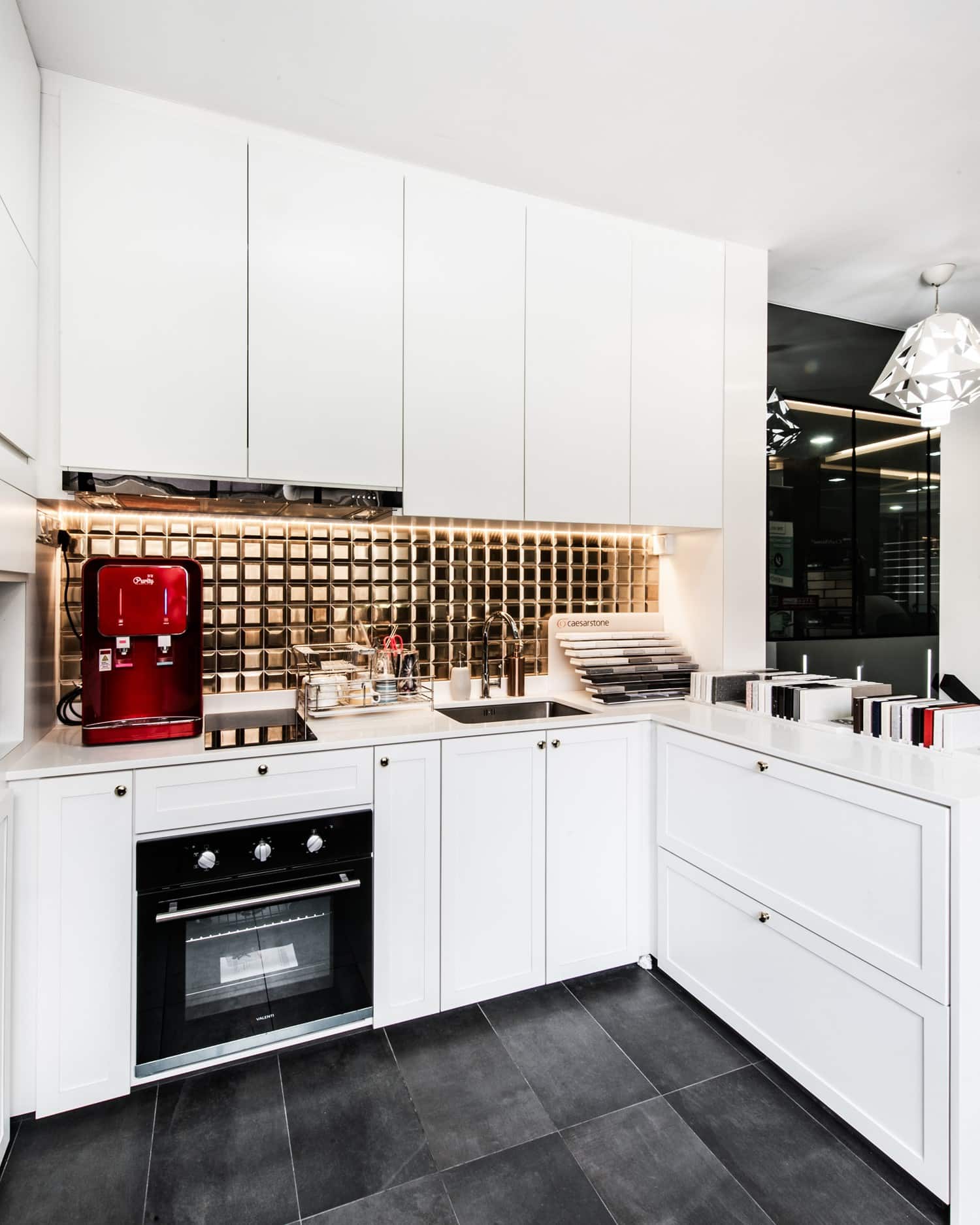 Featured laminate: PL103T (White Cabinet)
Always keep your laminated surfaces dry
As the more affordable alternative to real wood, laminates may not be susceptible to breakage but may turn mouldy when exposed to excess moisture. One way to avoid such a condition is to keep your laminated surfaces dry at all times, especially your white laminated kitchen cabinet and counter.
When you cook, excess moisture and grease particles may form on the surface of the laminates. This may turn the white surfaces into yellow over time. Excess moisture can also affect the quality of your laminated cabinets.
To prevent moulding and yellowing of your cabinets, turn on the exhaust fan or kitchen hood to absorb some of the moisture and grease particles before they land on your cabinet. You should also check for liquid spills and clean them immediately to prevent permanent discolouration.
Clean your laminated surfaces often
Proper maintenance of your white laminated surfaces goes a long way to ensure the longevity of your aesthetic home. To maintain that sparkle in your home, you should clean your home regularly.
If it's too much work for a daily routine, you can consider cleaning the surfaces on a weekly or fortnightly basis. As for your white kitchen counter and cabinet, you may want to clean them after every use of the stovetop. That way, you can prevent the grease and grime from sticking onto the surfaces.
Besides, cleaning your laminates only requires a damp cloth and mild dish soap for tough stains.
If you love the look of a white interior but are avoiding it because it can be a cleaning nightmare, look at it this way; cleaning your house will always be a nightmare. It just takes time to clean and you'll be satisfied with the results afterwards.
At Jennings Laminates, we offer a wide variety of laminate sheets to give you an interior of your dreams. Among the type of laminates we have are technology-integrated surfaces, marble, industrial and colours.
View our full catalogue for more options and inspirations for your kitchen!