Dive Into the Different High Pressure Laminate Touch Finishes That Jennings Offers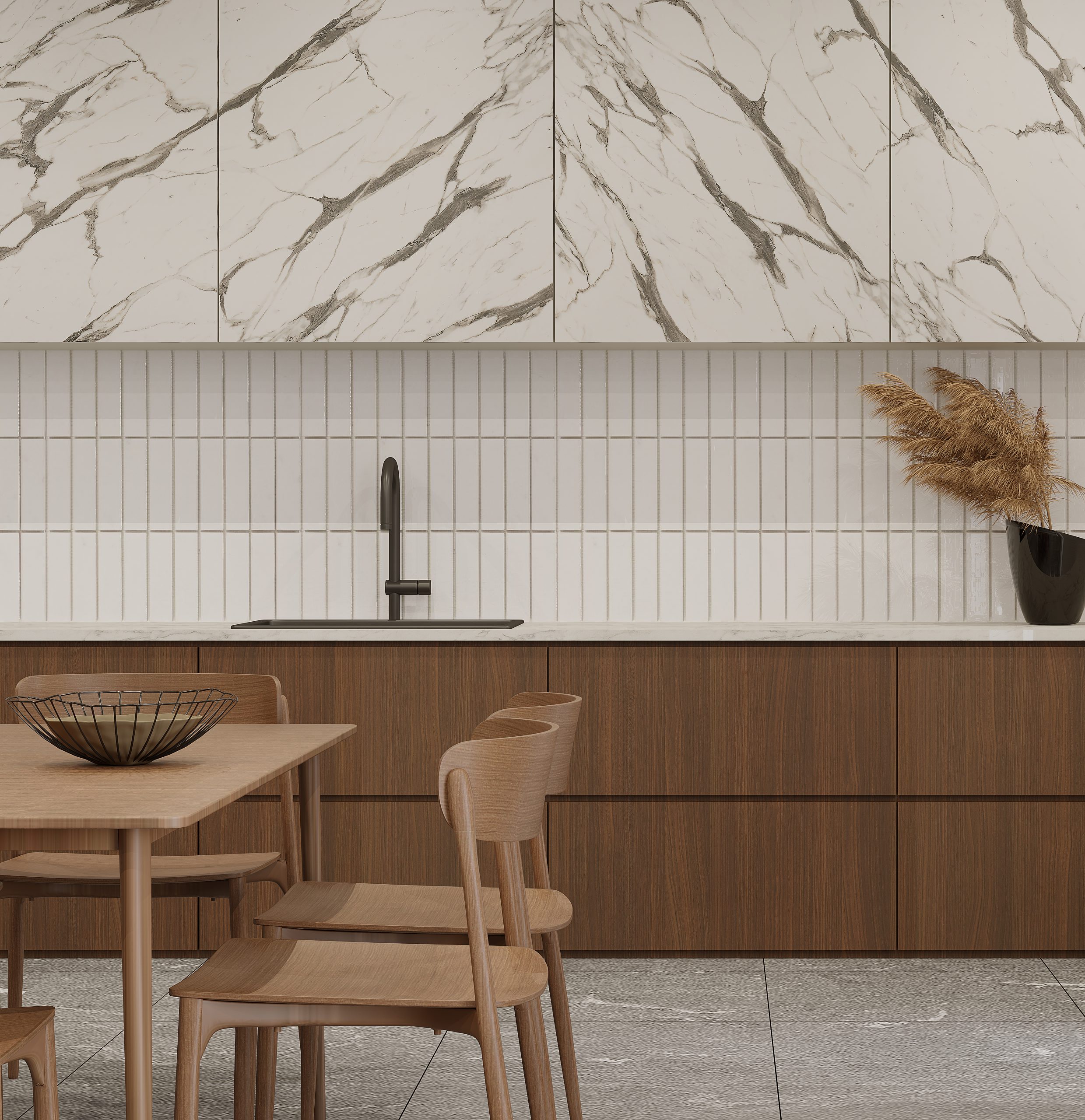 Laminate sheets have long emerged as a popular surfacing material to spice up a space. Whether it's your wall, table top, or furniture, laminate sheets add an elegant touch to your space. They are versatile, durable, and easy to maintain in various types, finishes, and colours.
That said, the most preferred choice is the high-pressure laminate (HPL). How could it not be the most preferred option when it is incredibly durable, waterproof, and resistant to impact, heat, and stains? If you're searching for a durable, high-quality laminate, read more to dive into the variety of high-pressure laminate finishes offered by Jennings Laminate.
The Different Touch Finishes for High Pressure Laminate
High-pressure laminate or HPL sheets follow a multi-step manufacturing process, which includes bonding layers of kraft paper together with melamine and phenolic resins. These layers are fired under high pressure and temperatures, resulting in the highly sought-after HPL that offers exceptional durability and is resistant to impact, scratches, heat, and stains.
There are three options for HPL touch collection: Clean Touch, Baby Touch, and Easy Touch. Selecting one that suits your space is crucial in terms of functionality and design, which is why understanding its differences is essential. Discover the different finishes below to find the right one for your space.
Clean Touch
Clean Touch is the first among the HPL touch series launched at Jennings Laminate. It was a breakthrough in their R&D (Research & Development) of high-pressure laminates and advanced technology, which has resulted in a new type of laminate that leaves no traces after touching.
Reflecting its name, Clean Touch is easy to clean and maintain thanks to its ultra-matte and highly opaque surface. It is also anti-bacterial, anti-watermarks, and has a high scratch resistance, making it an ideal surfacing material for various interior applications in busy areas, like the kitchen. The Clean Touch HPL will maintain its sleek and modern appearance as it is easy to maintain and has self-healing properties.
Baby Touch
Baby Touch was born after Clean Touch as a more affordable but similar alternative. Made in Italy, Baby Touch underwent a series of R&D to achieve its final look and finish to replicate Clean Touch. Excluding the properties of Clean Touch, which is resistant to scratches and stains, Baby Touch looks and feels the same as Clean Touch.
Similar to Clean Touch, Baby Touch offers a super smooth satin-matte finish to any surface thanks to special texture paper used during manufacturing. Opt for the Baby Touch finish if you're a fan of Clean Touch but not its price tag. However, do note that just like its name, treat it delicately like a baby as it doesn't have self-repair properties like Clean Touch.
Easy Touch
Easy Touch was manufactured after hearing feedback from customers on the HPL touch series. Like its name, Easy Touch has anti-fingerprint properties, making it much easier to clean and maintain. It offers an ultra-matte and non-reflective finish, giving any space a modern yet homey touch.
It is also water-repellent, so you wouldn't have to worry about water marks or stains on the surface. While it might not have a high scratch resistance like Clean Touch, it does have a better scratch resistance than Baby Touch.
Benefits for Each Type of Finish
Each high pressure laminate finish has unique characteristics that will charm you and liven up your space. However, it is crucial to choose the right one that fits not only your budget but also the functionality and design of your room. Below are the benefits of each type of HPL finish at Jennings Laminate.
1. Clean Touch
Clean Touch finish laminate is great for busy, high-traffic spaces like your kitchen or bathroom. Not only is it easy to clean and maintain, but it is also anti-bacterial. In areas like the kitchen, fumes or oil from cooking may stick to the surfaces and allow bacteria to grow. However, with Clean Touch laminate, you can protect your kitchen from bacterial growth thanks to its anti-bacterial properties.
In addition, it can self-heal by using electron beam curing through a breakthrough in German technology. This feature ensures that fine scratches can be easily removed using your fingers, which is why it is incredibly durable and resistant to scratches and stains.
2. Baby Touch
Like its name, Baby Touch is soft to the touch, just like a baby's bum. It has a matte satin surface that makes it easy to clean with just a dry cloth, unlike most matte laminates that may require a damp cloth before wiping down with a dry cloth. It's perfect for your living room or bedroom wall as it is easy to clean.
Baby Touch is an excellent pick if you prefer a more sophisticated and cosy look to your space, as it offers low-light reflection. It also provides a range of colours, from pastels to vibrant hues, where you definitely will find one you'll like.
3. Easy Touch
With anti-fingerprint properties on top of it being water-repellent, Easy Touch is indeed easy to clean. Its matte and non-reflective finish allows your space to look modern and homey without the light reflecting off its surface.
Easy Touch offers a brilliant appearance to any space without much cleaning effort. For instance, opt for the Easy Touch laminate if you want to add an accent wall or spice up your cabinet or shelving area.
Where to Get the Different High Pressure Laminate Finishes in Singapore?
Finding the right one can be challenging with a wide range of laminate suppliers in Singapore. Look no further with Jennings Laminate, where you can browse a wide range of high pressure laminate finishes via our website and social media page.
Are you still trying to decide? Fret not, as we are happy to entertain any enquiries and requests for samples before deciding on your pick. We offer various laminate options with different finishes at an affordable price. View our full catalogue for more choices and inspirations for your home.