Guide to Designing Your Space with Rattan Laminates
When the timeless allure of rattan meets the modern versatility of laminates, you can expect a fusion design that elevates your home interior to new heights. Whether you're a design enthusiast or a homeowner seeking to transform your space, this guide is for you.
In this article, we explore the captivating potential of rattan laminates with the various types and styles available at Singapore's leading laminate supplier: Jennings Laminate. You will also get some interior design tips using rattan laminates.
Types and Styles of Rattan Laminates
With the exquisite charm of natural rattan fibres and the practicality of modern laminates, here are the types and styles of rattan laminates that can adorn your living spaces:
Woven Rattan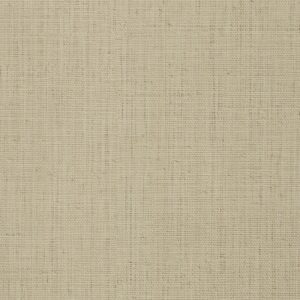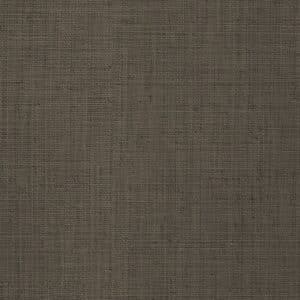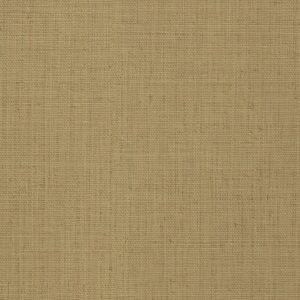 Feature laminates: PQ7718RT (Natural), PQ7719RT (Smoke), PQ7720RT (Tan)
These classic woven rattan laminates capture the essence of traditional rattan weaving techniques. They feature a textured finish that mimics the delicate interplay of natural rattan strands, offering a timeless appeal that complements vintage and contemporary interiors.
Straight Rattan Grain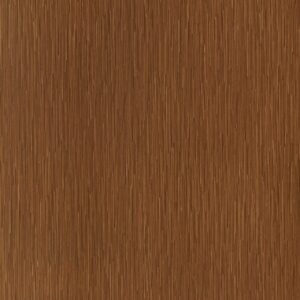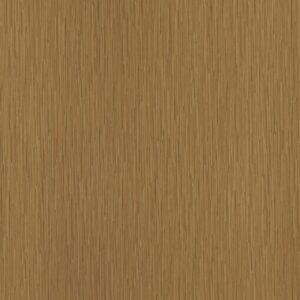 Featured laminates: PQ7703SM (Callie), PQ7705SM (Ria)
These nature-inspired rattan laminates with straight grain type bring the beauty of the outdoors into your space. Drawing inspiration from woodgrain laminates, these laminates can provide earthy tones that infuse your space with a sense of natural splendour.
Whether you're seeking a touch of nostalgia or a fusion of styles, these rattan laminates offer a range of possibilities to transform your living spaces. With that said, here are three design tips for incorporating rattan laminates.
Rattan Laminates Design Tips
Designing your space with rattan laminates can be challenging, but we're here to help. Here are several themes to consider where you can incorporate rattan laminates with a touch of art.
Modern Interiors
Featured laminates: PQ7719RT (Woven Rattan Smoke), PQ6803SM (Woodgrain)
Incorporating rattan laminates into a modern interior can create a chic and sophisticated ambience that seamlessly blends the natural world with contemporary design. As pictured above, you can pair rattan laminates with sleek, minimalist furniture and clean lines. This creates a striking visual appeal while maintaining a balanced and uncluttered atmosphere.
You can also use rattan laminates for statement pieces like TV drawers. This will not only add texture but also serve as a conversation starter. Opt for a monochromatic colour scheme with subtle pops of colour to enhance the overall aesthetic.
Traditional and Classic Interiors
Featured laminates: PQ7718RT (Woven Rattan Natural), PS205TH (Brown Shelving), CPB1232GL (Industrial Compact), PG1221V (Woodgrain)
Adding rattan laminates to a traditional or classic interior adds a touch of timeless charm and nostalgia. You can merge the elegance of classic woven rattan with the rustic charm of woodgrain laminates on your kitchen cabinets, as pictured above.
You can also combine rattan laminates with vintage-inspired furnishings like a tufted sofa or ornate mirrors. This creates a harmonious blend of old-world charm and natural textures while adding a vintage touch to your space.
Tropical Vibe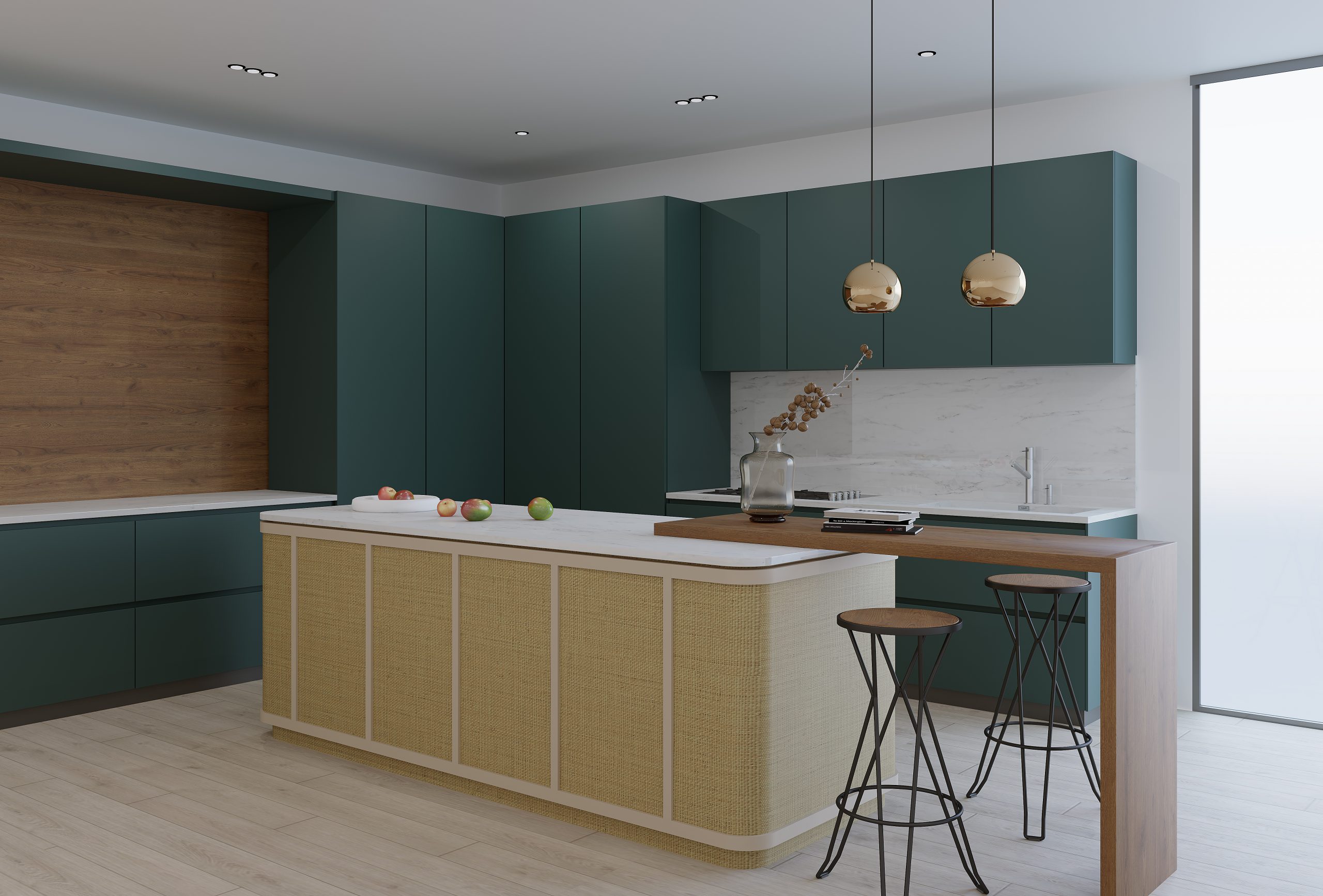 Featured laminates: PQ7720RT (Woven Rattan Natural), PK59CT (Teal Cabinets), PA97FP (Taupe Island), PG1517T (Woodgrain)
Transforming your space into a tropical paradise with rattan laminates is about embracing vibrant colours and laid-back vibes. You can integrate lush greenery into the room through the teal laminates pictured above. This combination of laminates can evoke the feeling of being in a tropical oasis.
Consider keeping your space open and airy. Rattan laminates can make the room feel more breathable and connected to the outdoors, enhancing the overall tropical ambience.
By customising your approach to rattan laminate design based on these interior themes, you can create spaces that not only reflect your style but also harness the beauty of rattan to the fullest extent.
Read also: Rattan Laminate: Where to Use it in Your Home?
Where to Find a Rattan Laminate Supplier in Singapore?
There are various laminate suppliers in Singapore for you to choose from. However, at Jenning Laminates, you can browse our website and look through our social media pages to get a realistic idea of your desired rattan laminate.
You can also forward your queries and request laminate samples before making your decision by contacting us here! We offer various laminates to give you the real deal at a more affordable price. View our full catalogue for more options and inspirations!