Rattan Laminate: Where to Use it in Your Home?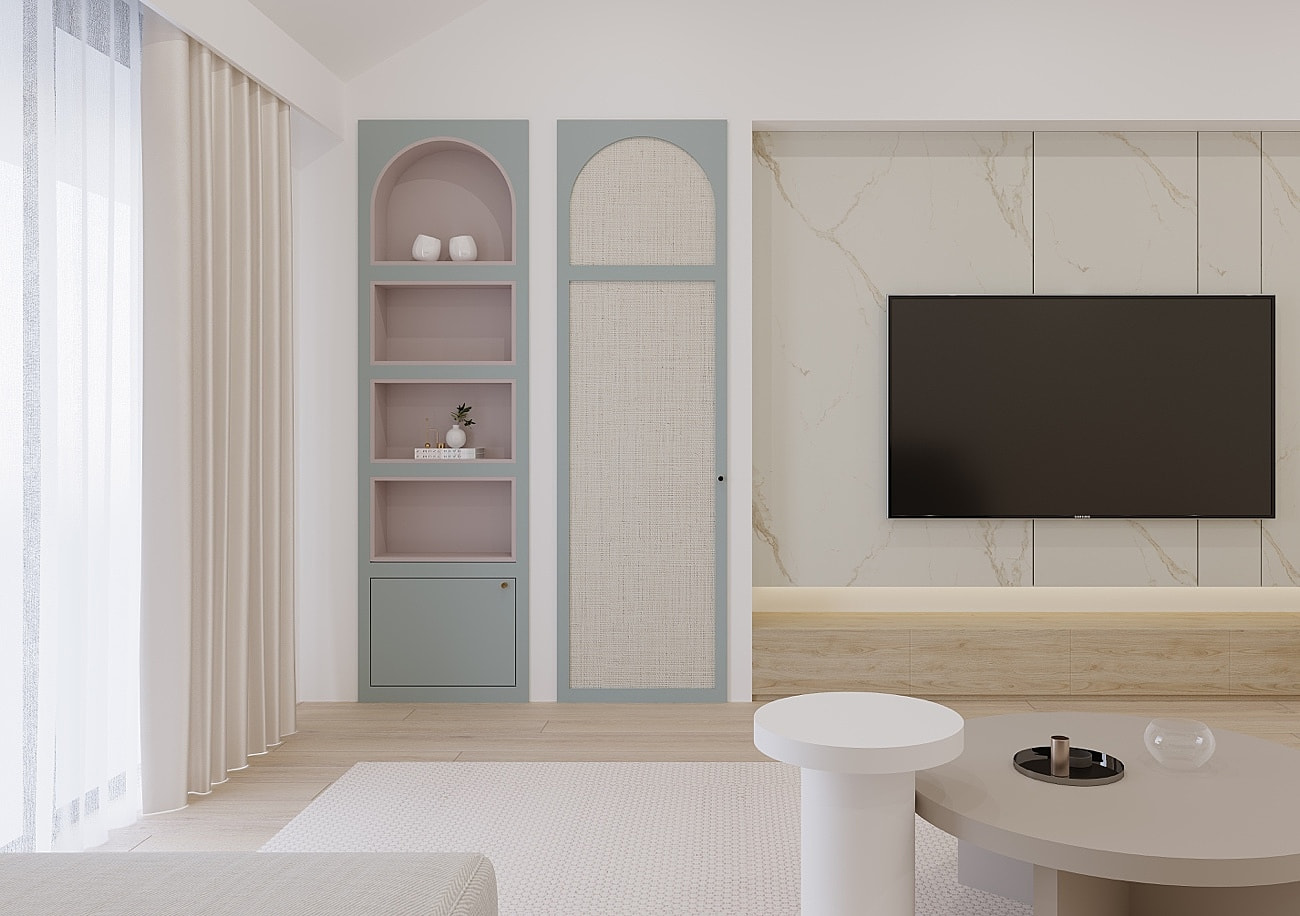 Featured laminates: PQ7718RT (Woven Rattan), PQ1067N (Woodgrain), PQ2638SM (Marble), PS110TH (Sage), PK33CT (Taupe Shelves)
When you think of rattan, what comes to mind? Is it the rattan armchair you see in your grandparents' house? The inexpensive yet lightweight rattan baskets? Or perhaps the possibility of using rattan laminates in your home?
Whatever it is, rattan laminates can make your home feel cosy and inviting. And you're sure to find that they can be used in several ways, as they are easy to work with. In this article, you will discover some of the places in your home where rattan laminate would look best.
4 Places to Use Rattan Laminates
Rattan laminates can be used in many places in your home. One area where it can be used is in the living room, where you have high traffic and need something durable and low-maintenance. Not to forget the hallway, the kitchen, and also the bedroom.
Hallway Cabinetry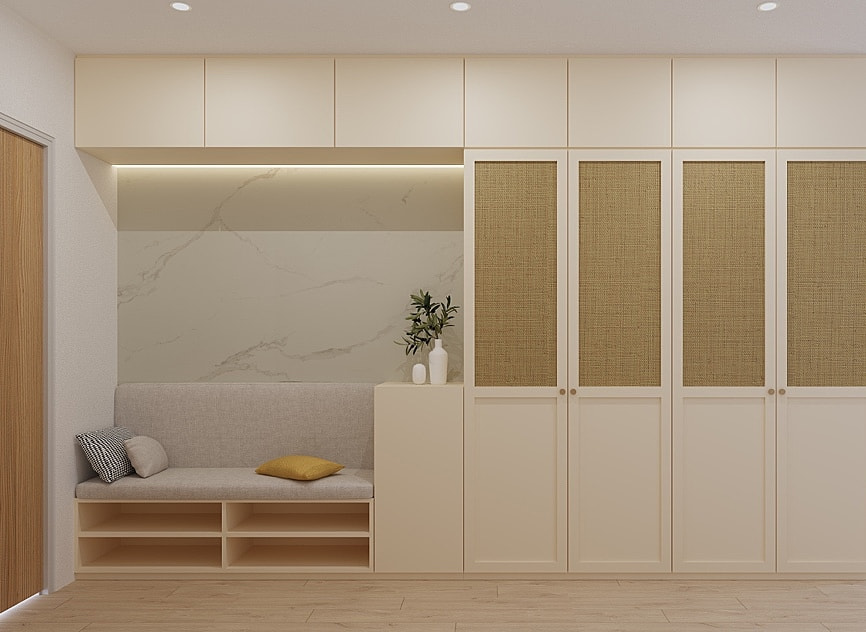 Featured laminates: PQ7720RT (Woven Rattan), PQ2637SM (Marble), PS104TH (Pink Cabinets)
The hallway receives more traffic daily than your living room. So, it is only fitting that you beautify the hallway by adding rattan laminates to your cabinetry to create a sense of warmth. Besides, you will never go wrong with a mix of rattan laminate texture and marble patterns. They are the epitome of the mix-and-match concept.
Living Room TV Feature Wall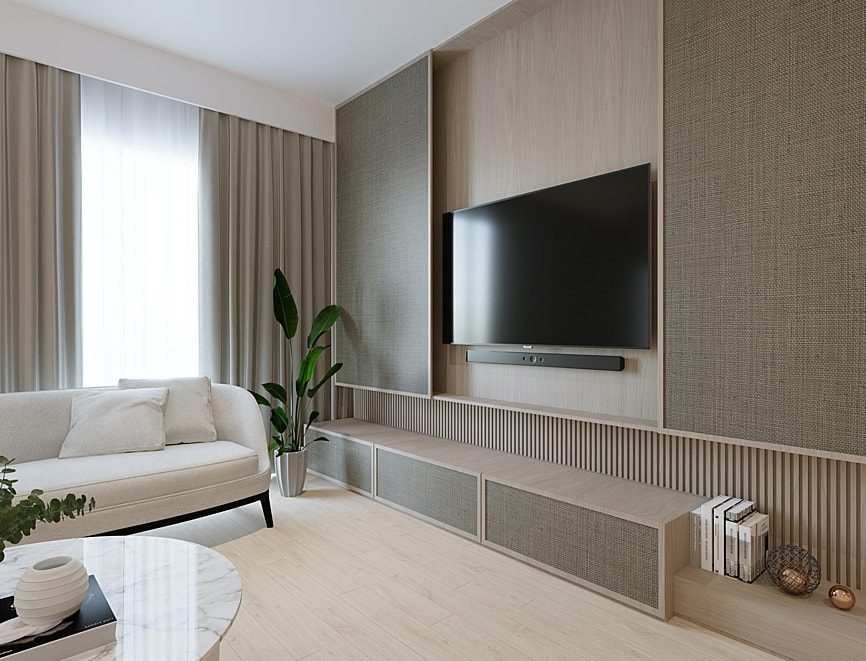 Featured laminates: PQ7719RT (Woven Rattan), PQ6803SM (Woodgrain)
If mixing rattan laminate with a marble pattern was a great idea, the design of this living room's TV feature wall shouldn't be a surprise. After all, rattan and woodgrain laminates share the same purpose: the alternatives to authentic wood products. They add dimension to the room with a cosy ambience during a night in.
Kitchen Island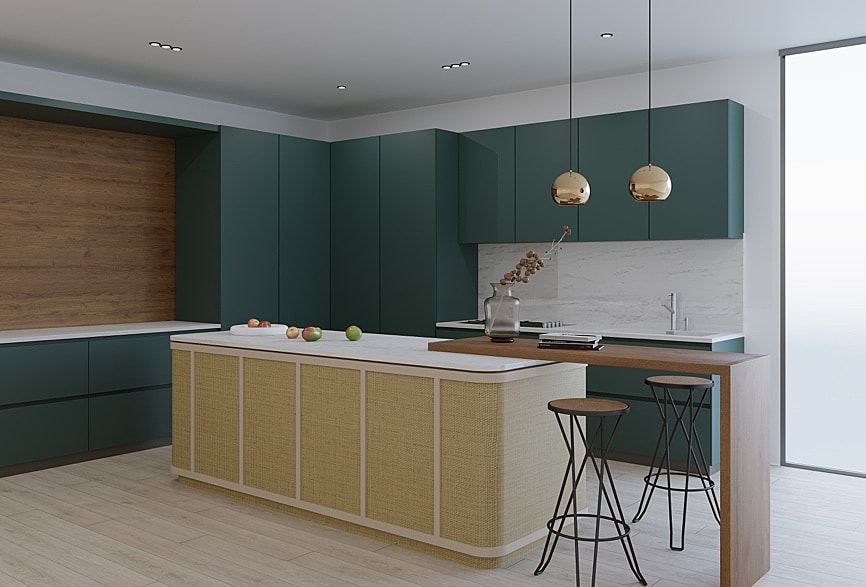 Featured laminates: PQ7720RT (Woven Rattan), PA95FP (Taupe Island), PK59CT (Teal Cabinets), PG1517T (Woodgrain)
No doubt that an all-teal kitchen would look stylish, but it can make the space look darker than intended. With woven rattan on the kitchen island, it helps to brighten up the room while bringing the outside into your home. Besides, they make your kitchen feel airy and expansive at the same time.
Bedroom Wardrobe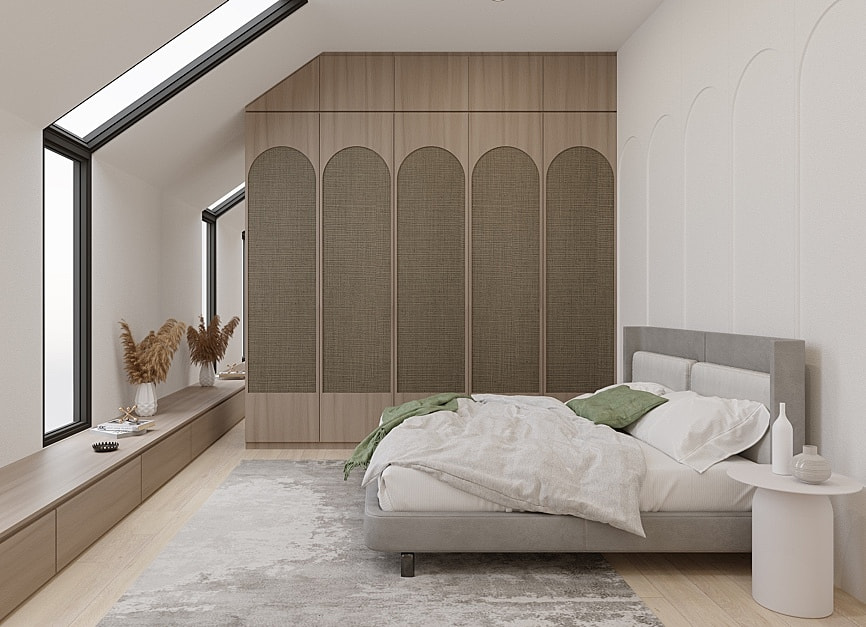 Featured laminates: PQ7719RT (Woven Rattan), PQ3770SM (Woodgrain)
Want to add some cosy, rustic feel to your bedroom? Here's how you can add rattan laminates to your wardrobe to make the space feel clean and timeless. If your bedroom needs some colour, you can spice it up with colourful sheets to give it that homey feeling.
How do I Benefit from Using Rattan Laminate?
Rattan laminate is a new surfacing material that has been developed to look like natural rattan. It is a more affordable alternative to natural rattan furniture. The following are some of the benefits of using rattan laminate in your home:
Eco-friendly
Rattan may be a sustainable material, but many rattan species are threatened with extinction due to the rising demand for authentic rattan products. With rattan laminates, you can reduce this demand while minimising the risk of biodiversity loss.
Easy to Maintain
Natural rattan furniture generally requires optimum care due to the weaving pattern. But, with rattan laminates, the weaving patterns are printed on the laminates for an authentic look, feel, and texture of the material. This also makes them easy to maintain.
Affordability
Natural rattan products typically come with hefty price tags. On the other hand, rattan laminates are the more affordable alternative, allowing homeowners like you to incorporate them into your home. Be it on your walls or furniture.
Durability
High-pressure rattan laminates generally require a low amount of maintenance with proper and regular care. When the edges of rattan laminates are glued properly, they can withstand moisture for a few decades. They are also durable against scratches.
Versatility
Thanks to modern manufacturing technology, rattan laminates come in multiple designs and colours, allowing you to customise the look of your home. You also get to mix and match the different designs to add some personality to your home.
Should I Get Rattan Laminates from Jennings?
Given that there are many laminate suppliers in Singapore, choosing the right one can be challenging. At Jennings Laminate, you can browse our website's laminate sheet collection and look through our social media page to get a realistic idea of your desired laminate sheets.
You can also forward your enquiries and request sample rattan laminates before deciding. Reach out to us here, and you may get the samples you wished for! We offer a wide variety of laminates to give you the real deal at a more affordable price. View our full catalogue for more options and inspirations for your home.