How to Choose Laminate Supplier in Singapore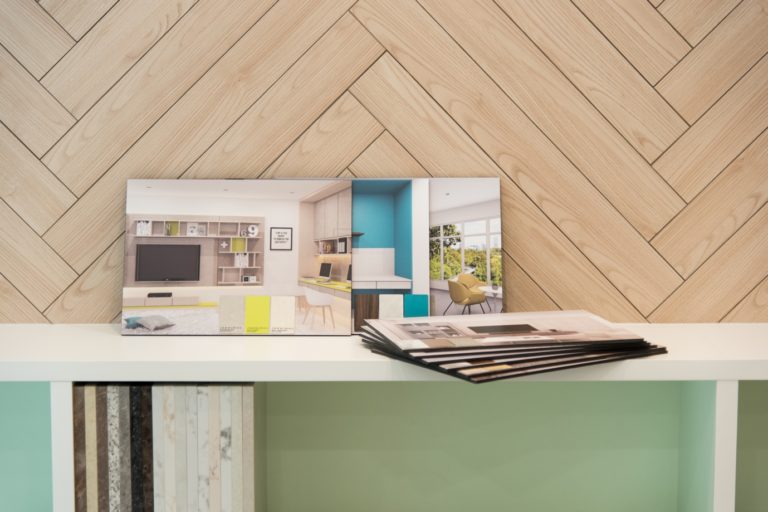 When it comes to interior makeovers, it can be difficult to make up your mind about how you want the interior to be. Although the internet is to be blamed for that, there's no denying that it also provides an abundance of design ideas and interior inspirations for your residence or commercial space.
While it's fairly easy for you to search for design inspirations, it's much more difficult to find the right supplier for some of the design materials like laminate sheets. In Singapore alone, there are more than 10 laminate suppliers, including us at Jennings Laminate.
In this article, we discover the criteria to helping you decide on a laminate supplier in Singapore along with the laminate products they offer and their manufacturers.
Criteria for Choosing Your Laminate Supplier
Frequency of product release
Laminate suppliers who often release new products are likely to stay updated with the latest design trends. Hence, you should always look for such a supplier as well as one who works to expand their industry knowledge and is constantly looking for ways to innovate their product.At Jennings, we're constantly on the lookout to innovate our products and provide quality design solutions. Our latest innovation is the Clean Touch laminates, which provides a ground-breaking solution for interior surfacing materials.
Partner reviews
Laminate suppliers usually partner with interior design firms, furniture makers, and carpenters. It works like a customer reviewing a service or product. If partner reviews and service delivery are good, it simply means that they have good products and are professional about their work.
Meanwhile, laminate suppliers with great marketing strategies may have the upper hand but it ultimately relies on the quality of their products and honest feedback from people who know about their products.
Design samples
Browsing through a laminate catalogue with a wide range of designs may be convenient in terms of size but it isn't enough to convince yourself that it's the right laminate for your interior. Also, you can easily misinterpret the laminates represented in a small layout.
A reputable laminate supplier will always have design catalogues, mood boards, and laminate samples at their laminate gallery. This is so that clients like you can envision how the laminates would look in your house with more accuracy.
Origin of laminate
Like any product supplier, laminate suppliers also have their preference in terms of the laminate's origin. If your supplier sources their laminates from South America, South Korea, Italy, and India, their laminate products likely have high durability and reliability.Additionally, these countries are usually ahead in trends and updated in manufacturing technology. Hence, you should check with your supplier on the laminate's origin before making your decision.
Laminate Products and Manufacturers
As a leading provider of contemporary surfacing solutions for all discerning clients in both residential and commercial spaces, Jennings combines unrivalled expertise with constant innovation to stay at the top of the game.
Providing a range of laminate collection spanning from technology-integrated surfaces to wood grains, marble to industrial and fabrics, patterns to colours, you'll be spoilt for choice and may have a hard time selecting from their endless collection of laminates. Here's an overview of their laminate products and its brief description:
AST (Advanced Surface Technology)
This high gloss Advance Surface Technology laminates by Lamitech straddle practicalities and aesthetics with ease. It's generally recommended for horizontal applications like countertops, tables, working surfaces, etc., where the style and beauty of glossy finish with higher scratch and scrub resistance for longer durability is required.
Clean Touch
This laminate collection is thanks to Jennings' breakthrough in R&D and advanced technology which results in a new surface that leaves no traces after being touched. Its high resistance to scratches and abrasion makes it the ideal surfacing material for application in kitchens, childcare centres, healthcare like clinics, hospitality, F&B outlets and more.
High Gloss
This laminate collection has excellent reflective power like mirrors, allowing them to project a brighter and visually stunning living space. However, the higher the gloss level, the more susceptible it is to scratches and scuffs. Hence, high gloss laminates are usually thicker than other laminates to reduce the appearance of "waviness" on the panels.
Marble
Marble has an unrivalled, classic look that can withstand the test of time. While the natural stone is beautiful, marble laminates are much easier to maintain and more affordable than the real thing.
Industrial
This laminate collection is the new interpretation of rustic designs. Thanks to a breakthrough in embossed press plate technology, industrial laminates have that authentic raw feel to them while providing a form of freedom in interior designing.
Pattern
Jennings' patterned laminates are inspired by arts, graphics, and fashion. The decorative designs are particularly useful for creating a specific ambience or design themes.
Wood
This laminate collection is probably the largest of all laminate collections available at Jennings. It has 6 types of wood grains – bold, crown, half-crown, plank, straight, and Yoko – each with different types of wood grain and pattern intensity.
Choosing a laminate supplier is just as important as selecting the right laminate sheets for your space. Make sure to refer to this post when you have a difficult time deciding.
At Jennings Laminates, we offer a wide variety of laminate sheets to give you the real deal at a more affordable price. View our full catalogue for more options and inspirations for your home!