Why You Should Consider Using Woodgrain Laminate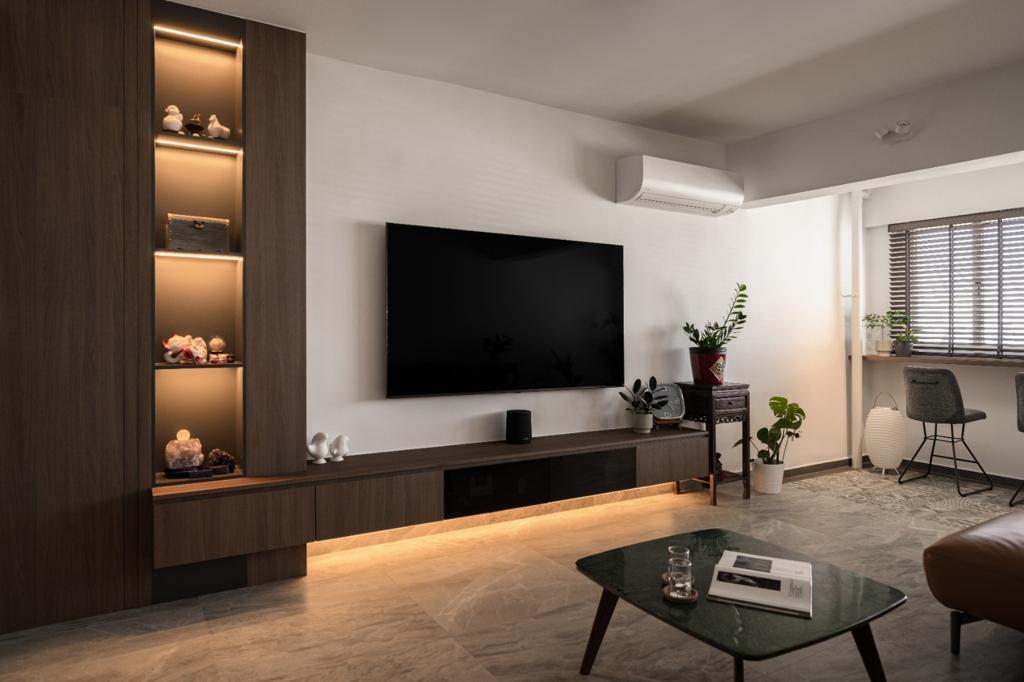 Featured laminate: PQ1090N (Woodgrain)
Are you looking for a stylish and affordable way to upgrade your home's interior design? Look no further than woodgrain laminate! Its classic, timeless look is both practical and stylish.
Plus, this versatile material offers many benefits, making it an excellent choice for any homeowner. This article explores why you should consider using woodgrain laminate in your home.
What is Woodgrain Laminate?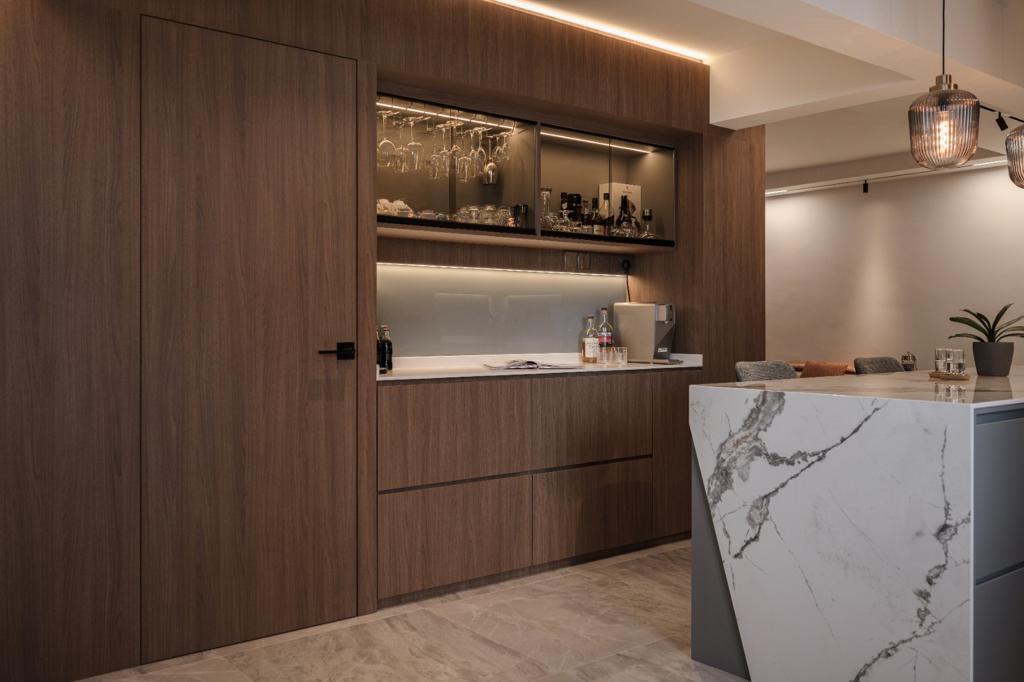 Featured laminate: PQ1090N (Woodgrain)
Woodgrain laminate is produced at a lower cost using modern manufacturing technology to mimic natural timber's texture, colour, and grain pattern. As a result, woodgrain laminates have become a major decorative element in various interior projects.
Like most laminate sheets, woodgrain laminate sheets comprise several layers of kraft paper pressed with thermosetting resins under high pressure and temperature. The woodgrain laminate sheet is set on the top.
The end product? A durable surfacing material that can withstand heat and various impacts, such as scratches and dents. At the same time, the manufacturing condition makes woodgrain laminate suitable for use in various spaces like the living room and kitchen.
Benefits of Using Woodgrain Laminate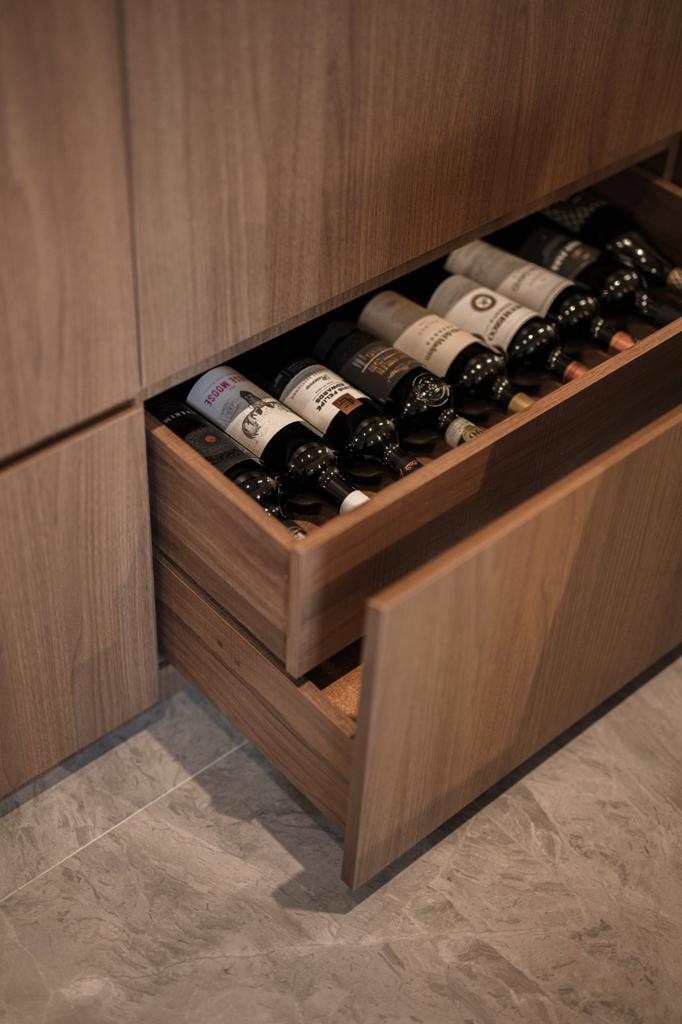 Featured laminate: PQ1090N (Woodgrain)
Woodgrain laminates offer the look and feel of natural wood, but it also has many other benefits. From its versatility to its affordability, there are plenty of reasons why you should consider woodgrain laminates for your home.
Design Variety
The use of modern manufacturing technology has made it easier for laminate suppliers to perform large-scale scans of natural wood and use them as the foundational artwork for woodgrain laminates.
As a result, laminate suppliers can produce trendy woodgrain laminates and expand their wood laminate collection across the colour spectrum and grain patterns. This lets homeowners choose from various laminate designs for home interior projects.
Durability
Natural woods are classified into two groups, hardwood and softwood. The latter, along with plywood, are fragile and susceptible to dents. They can also be affected by acidic liquid, which can cause surface degradation over time.
On the other hand, woodgrain laminates are produced to withstand various impacts, including high-impact forces that can dent the surface and light scratches that can alter the appearance.
Affordability
Like marble, natural woods can be difficult and expensive to procure. Even if you acquire them at a reasonable cost, there's no guarantee about the wood quality. Is it a high-quality wood or a low-quality one? You also have to find ways to process the wood.
With woodgrain laminates, you don't have to go through all that trouble to resurface your home with wood. In fact, woodgrain laminates are more affordable than natural wood, so you can install them within your budget.
Easy to Clean
Cleaning and maintaining natural wood usually requires using various products with the correct methods to ensure a hygienic surface without damaging it. Meanwhile, woodgrain laminates have a smooth, non-porous surface, making them easy to clean.
At the same time, this makes them the perfect choice for your interior design projects, especially in healthcare facilities and other spaces where the surfaces must withstand stringent cleaning protocols.
Colour Consistency
Like paint, natural wood can change colour over time when exposed to light or other environmental factors. When a different batch of material is involved during installation, it can be challenging to match the stains.
Woodgrain laminates, on the other hand, can offer consistent colour across various design project elements, even when they're completed at different times. 
Environmentally Friendly
The cost of acquiring natural wood is known to be exorbitant, as some can come from fragile ecosystems, making them less environmentally friendly.
On the other hand, Jennings woodgrain laminates are certified green by Singapore Green Label, which means our wood laminates have fulfilled the requirements of low emission and low toxicity. This makes them suitable for use in closed spaces within extended periods.
Read also: Authentic Wood Grain Laminate in Singapore
Where to Get Quality Woodgrain Laminate in Singapore?
There are plenty of woodgrain laminate suppliers in Singapore. At Jennings Laminate, you can browse the laminate sheet collection on our website and look through our social media pages to get a realistic idea of your desired wood laminate.
You can also forward your enquiries and request sample laminates before deciding. Our laminate sheets are available in various options, allowing you to create the space of your dreams.
If you are looking for a woodgrain laminate supplier in Singapore, you can contact us here! We offer various laminates to give you the real deal at a more affordable price. View our full catalogue for more options and inspirations for your space!