5 Laminate Colour Trends We Love for Kitchen Cabinets in 2023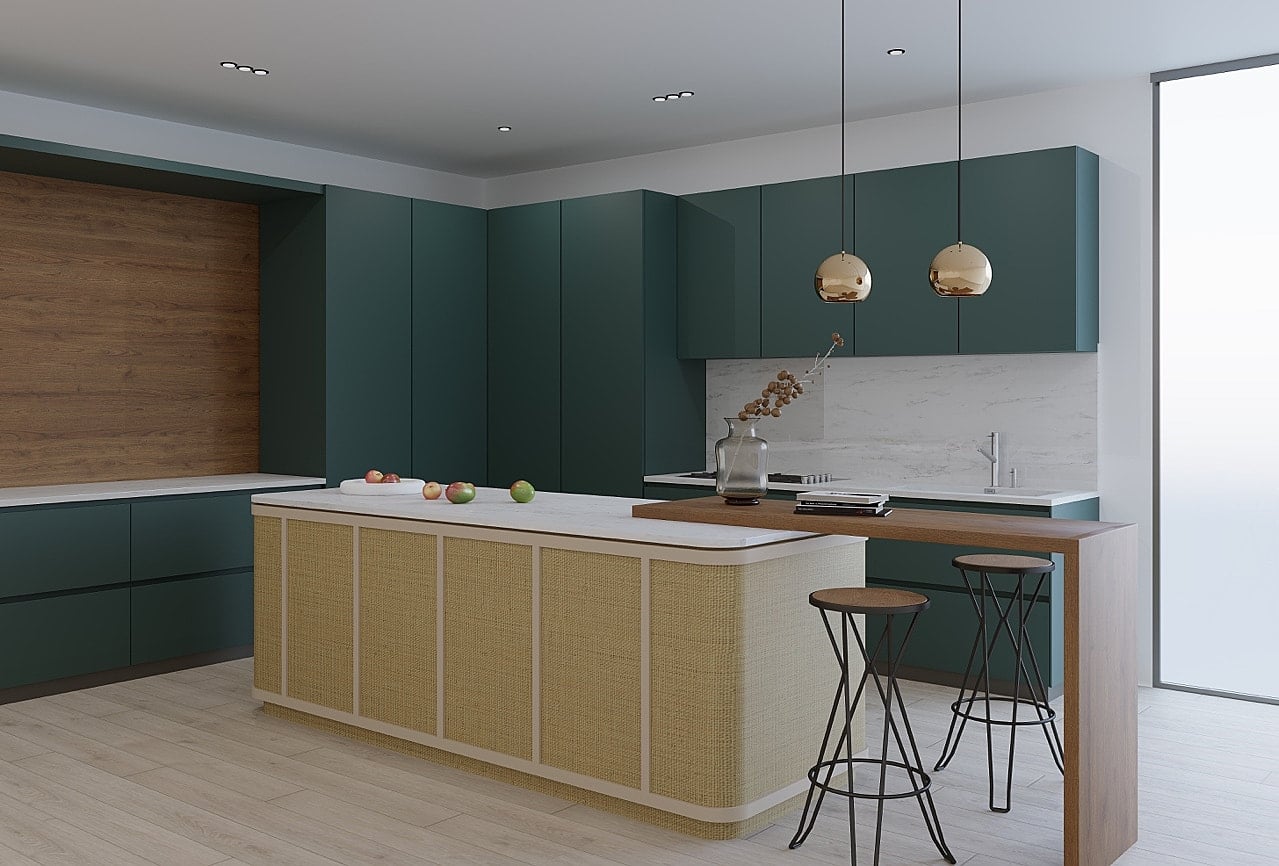 Trends come and go, but for most kitchens in Singapore, the cabinetry design remains crucial, as it sets the aesthetic and feel of your kitchen, on top of the amount of storage you have and how you can organise your kitchen essentials.
With that in mind, as we look forward to the new year, here are five laminate colour trends that we expect to take off in 2023.
Trending Laminate Colours for Kitchen Cabinets
1. Calming Colours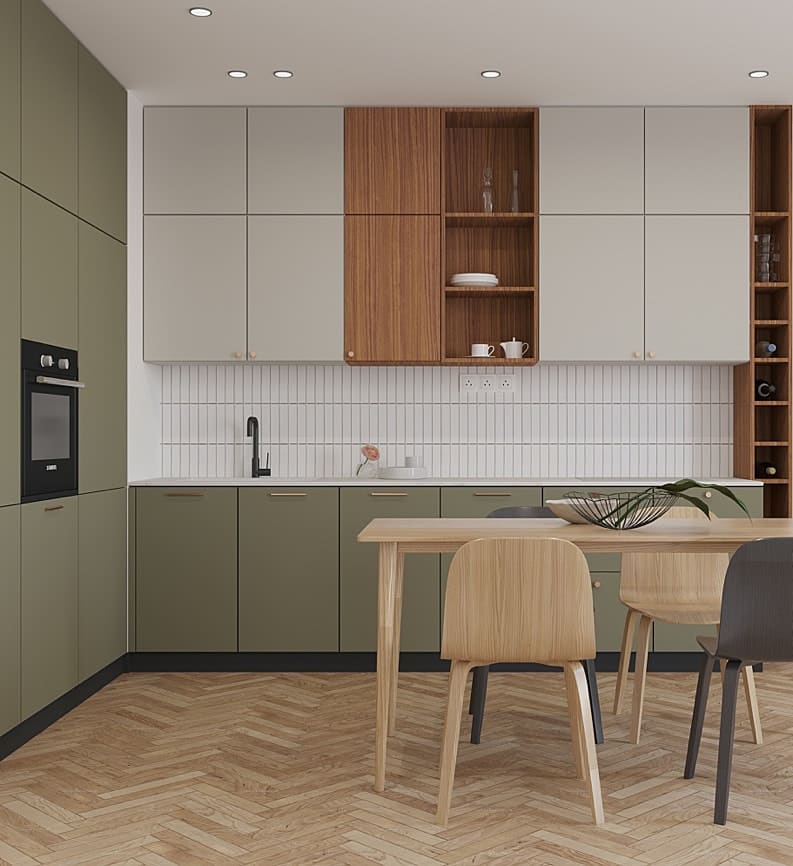 Featured laminates: RR7818VF (Light Beige Cabinet), PQ1091N (Woodgrain), RR7816VF (Olive Cabinet)
At first glance, these types of laminate colours on this kitchen laminate cabinets may seem like they shouldn't be on this list, but these colours exude a calming feel to the space. This is because mint, sage, and olive greens are popular for a calming colour palette. Plus, neutrals like wood grain help to add some warmth to the kitchen. It's simple yet trendy at the same time.
2. A Mix of Textures & Whites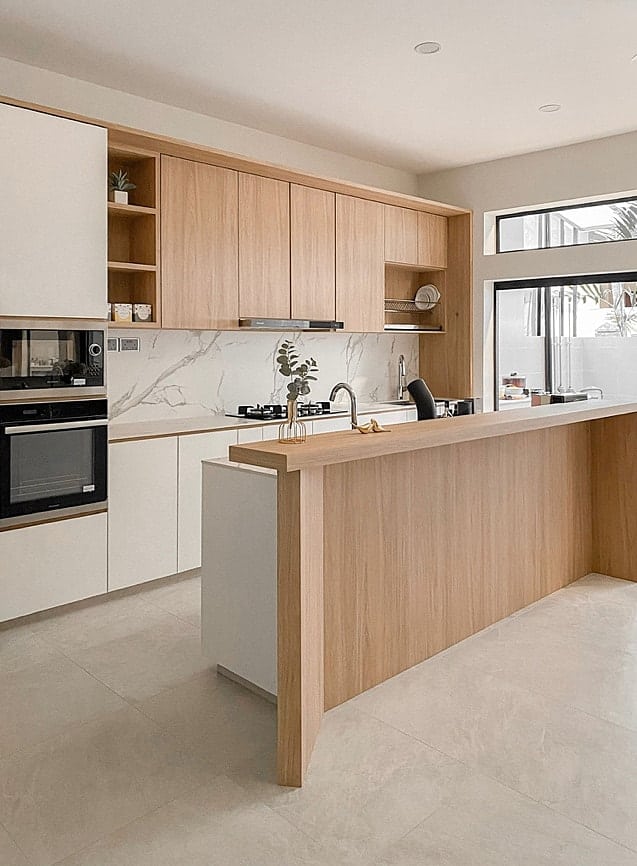 Featured laminate: PQ1077N (Woodgrain), RP2111T (White)
As we shift towards a post-COVID life where many of us are still working from home or experiencing a hybrid work style, kitchen design trends are also adapting to allow more light into our personal space. For instance, this kitchen uses a floor-to-ceiling window to brighten the area. With the white and wood grain laminates, they work to maximise light and boost the glow in the coming years.
3. Complementary Colour Tones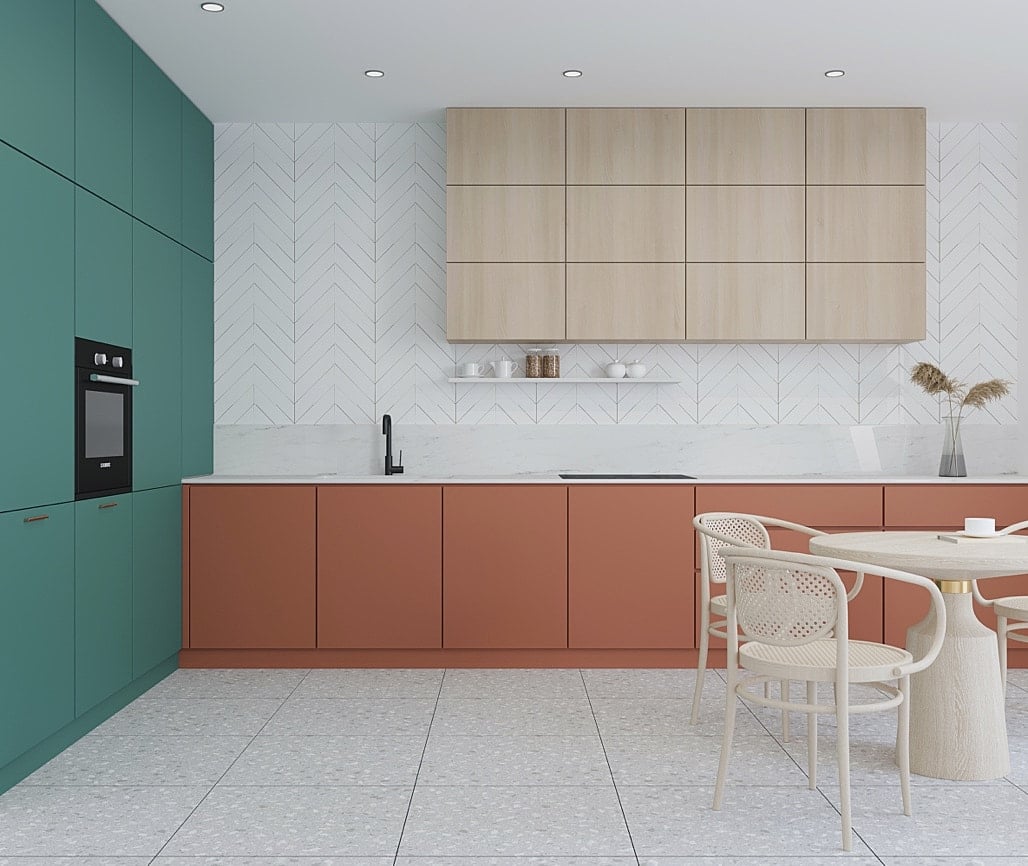 Featured laminates: PQ2526SM (Woodgrain), PS121TH (Teal Cabinets), PS129TH (Terracotta Cabinets)
The laminate colours on this kitchen cabinetry may seem like a burst of colour, but they complement each other well. The woodgrain on the floating cabinets attracts your guest's attention to the textured wall and the high ceiling. Plus, the earthy tone of the terracotta and teal cabinets enhances the atmosphere of a stylish kitchen.
4. Matte Grey Colour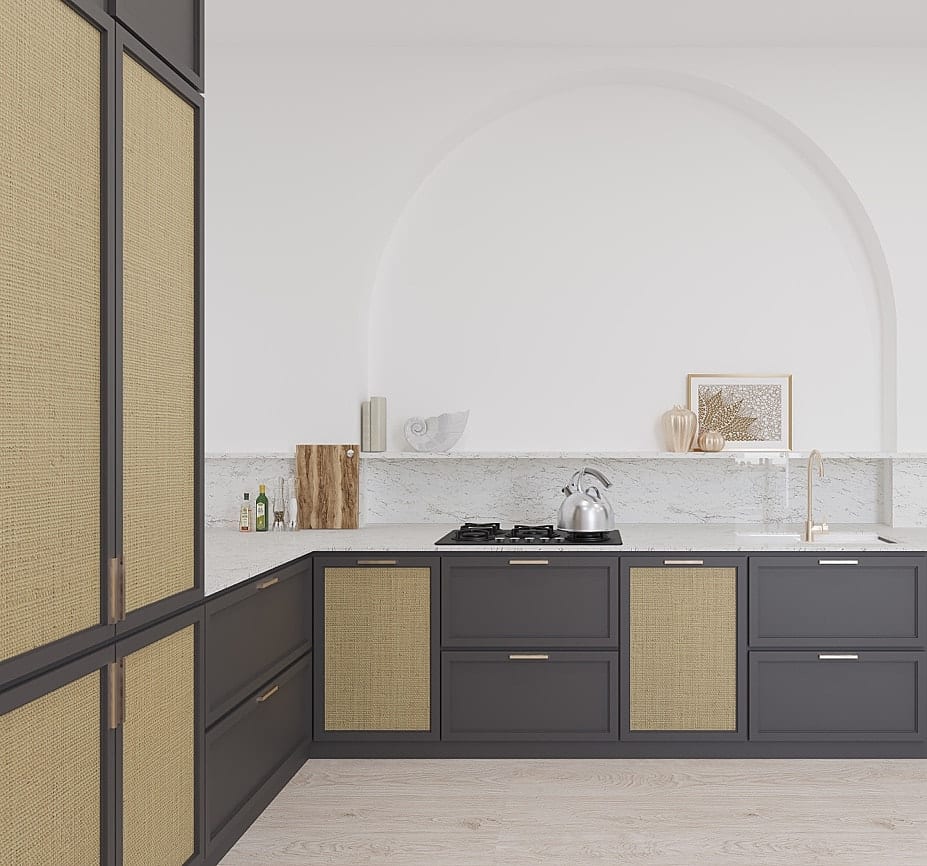 Featured laminates: PQ7720RT (Woven Rattan), PK77CT (Grey Cabinets), CPW1218HG (Kitchen Top & Backsplash)
If you ask any interior designer which colour will remain in trend, they might respond to you with grey as one of the answers. This is because grey is neither too dark nor too light a colour on kitchen cabinets. When paired with our woven rattan laminates, they take us back to a simpler time, but with all the modern touches we crave.
5. Two-Toned Cabinets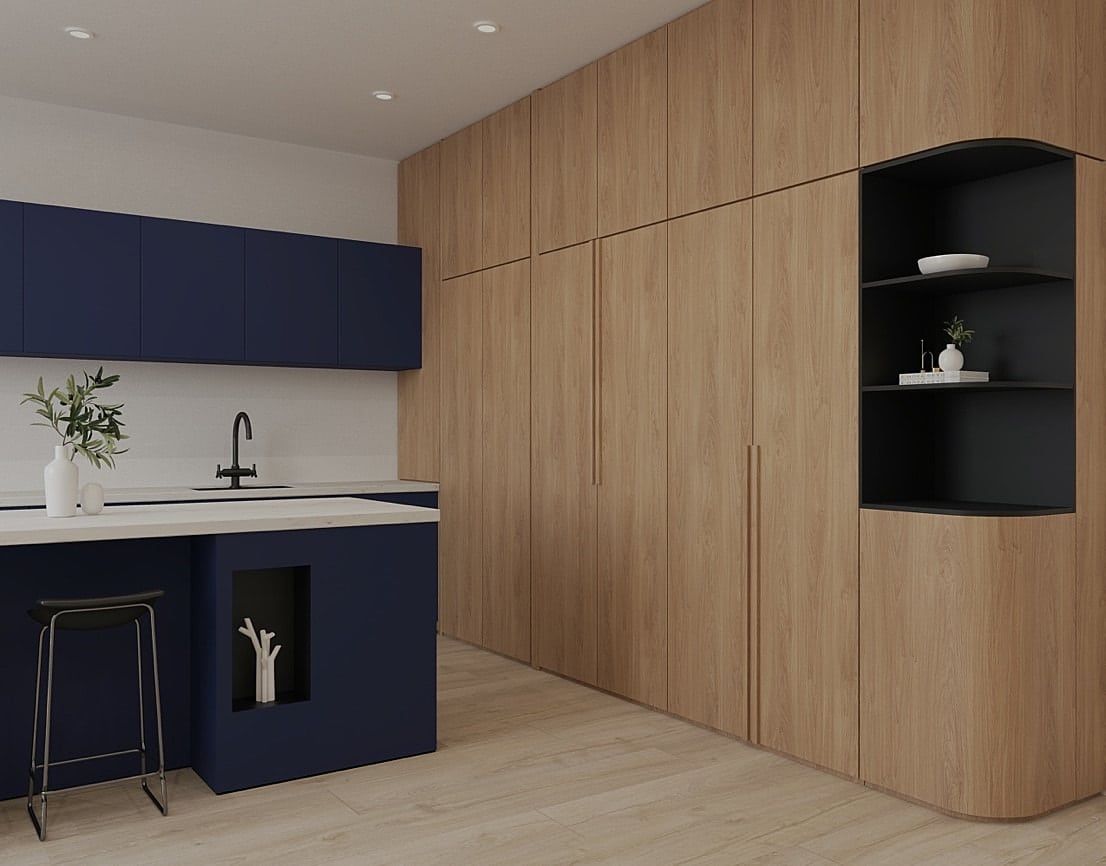 Featured laminates: PQ1098N (Woodgrain), RP2170T (Blue Cabinets), PS125TH (Black Shelves)
Two-toned cabinets may not seem popular, but they can bring depth, intrigue, and subtle variation into your kitchen. It also allows homeowners like you to add some personality to your space. Plus, dark-toned colours with light wood grains are a classic combination that can create a stunning look.
With these five laminate colour trends on kitchen cabinets, you now know which laminate colour to choose based on your home's overall interior design. At the same time, this allows you to be creative, especially if you love having a variety of colours or to reflect your personality, especially for your home.
Where to get quality surface laminates?
There are many laminate suppliers in Singapore for you to buy good quality surface laminates for your kitchen cabinets. At Jennings Laminate, you can browse the laminate sheet collection on our website and look through our social media pages to get a realistic idea of your desired laminate.
You can also forward your enquiries and request sample laminates before deciding. Besides, our laminate sheets are available in various options, allowing you to create the kitchen of your dreams.
If you are looking for a laminate supplier in Singapore, you can reach out to us here! We offer a wide variety of laminates to give you the real deal at a more affordable price. View our full catalogue for more options and inspirations for your kitchen!