New Laminates Gallery Now Open!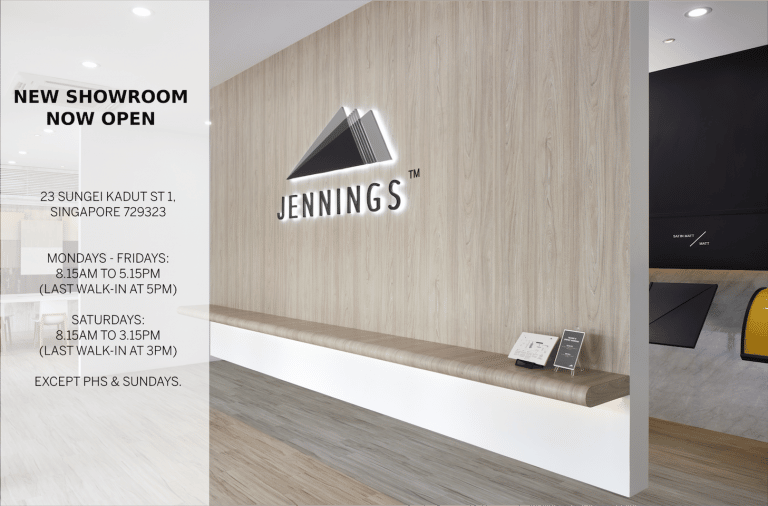 After months of planning and preparation, Jennings is delighted to announce the opening of our new laminates gallery at 23 Sungei Kadut St 1!
In this laminates gallery, we will be featuring our new arrivals, many innovative applications of our laminates and of course more information to allow you to acquire deeper understanding of our products.
Laminates gallery details can be found here. Do pop by & drop us a visit!