Introducing the world's first Hello Kitty high-pressure laminates!
Like it or not, Singaporeans have had a long-standing love affair with Hello Kitty.
From snaking overnight queues outside McDonald's to an entire marathon dedicated to Sanrio's iconic character across Singapore's skyline — and most recently, the world's first 24 hours Hello Kitty Cafe that now calls Changi Airport home — our fellow countrymen have time after time put their lives on hold and braved the elements just to get their hands on yet another Hello Kitty plush toy to add to their mantelpiece.
Toys, stationery, clothes, home appliances, marathons and even cafes – there doesn't seem to be anything the famed feline hasn't placed her mouth-less face on.
But thanks to a special collaboration between Jennings and Sanrio, Hello Kitty fans in Singapore can now own another piece of their favourite character in a big way.
Together with the creators of Hello Kitty, Jennings has designed and developed three different limited edition Hello Kitty laminates for your home.
A first of its kind in the world, the high-pressure laminates are digitally printed, allowing for a higher resolution that results in richer colours and sharper details.
From bedroom walls to make-up tables, you can now feed your Hello Kitty obsession by draping her across every corner of your home.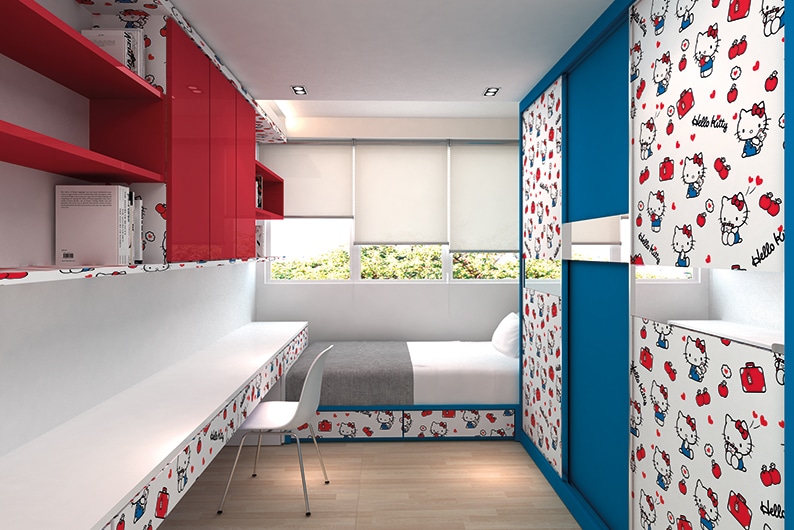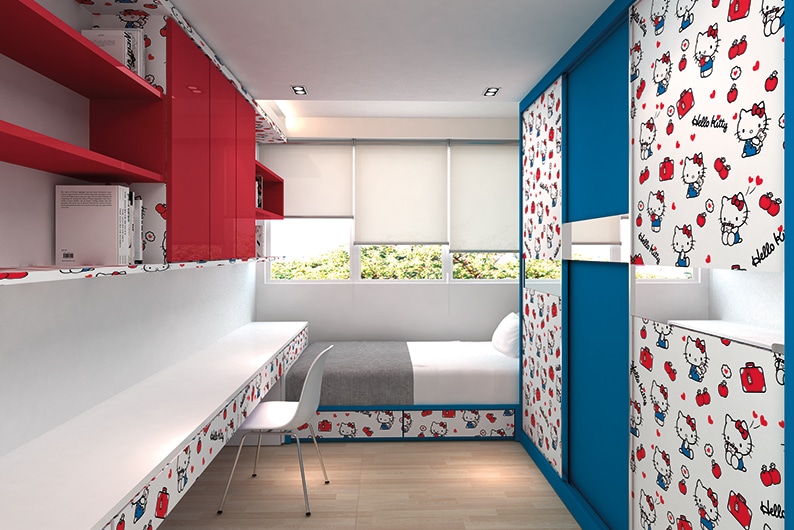 The current release features three designs to choose from, each designed to accurately represent the Hello Kitty trademark right down to the fonts, illustrations and colours while appealing to a wide demographic.
Available in both high gloss and matt textures, the laminates come in Jewel, Ribbons and Classic designs.
Hello Kitty . Jennings – Jewel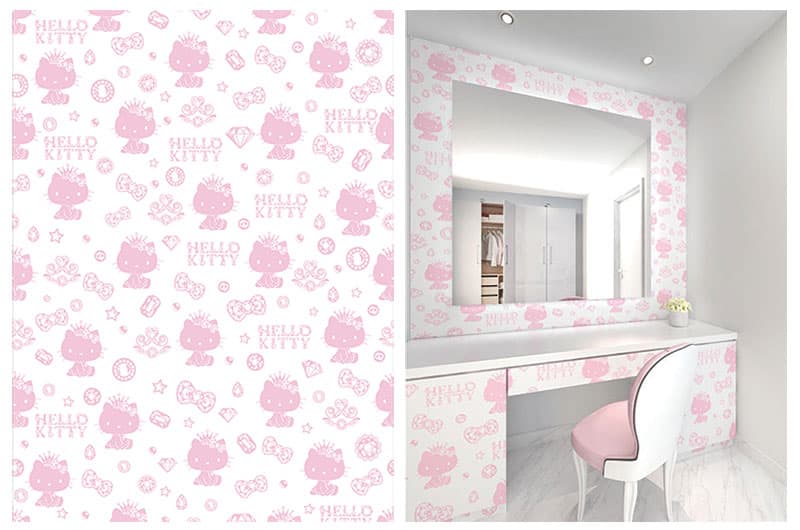 The Jewel design is every princess' dream come true. Featuring a white background with an assortment of soft pink gemstones, it paints the perfect backdrop for all your dolling-up needs.
Laminate codes: KT9933HG (High Gloss), KT9988T (Matt)
Hello Kitty . Jennings – Ribbons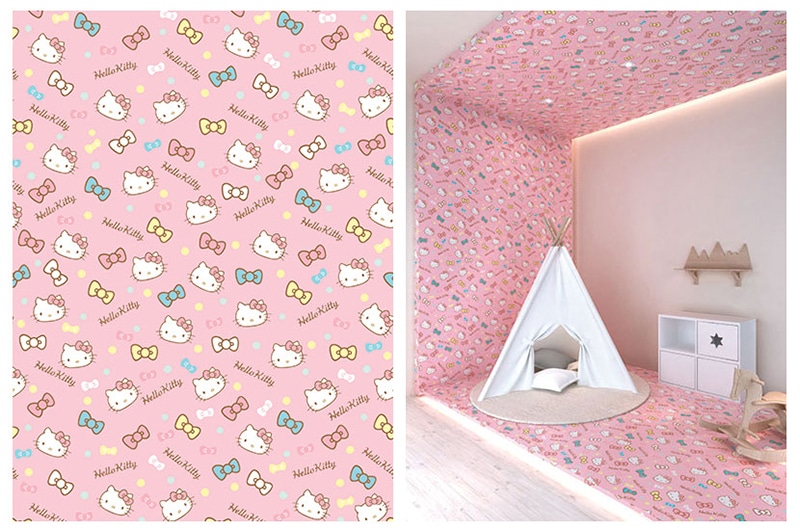 The Ribbons design offers a girly touch with motifs of Hello Kitty's iconic ribbons in bright pastel colours set against a pink background.
Laminate codes: KT9922HG (High Gloss), KT9977T (Matt)
Hello Kitty . Jennings – Classic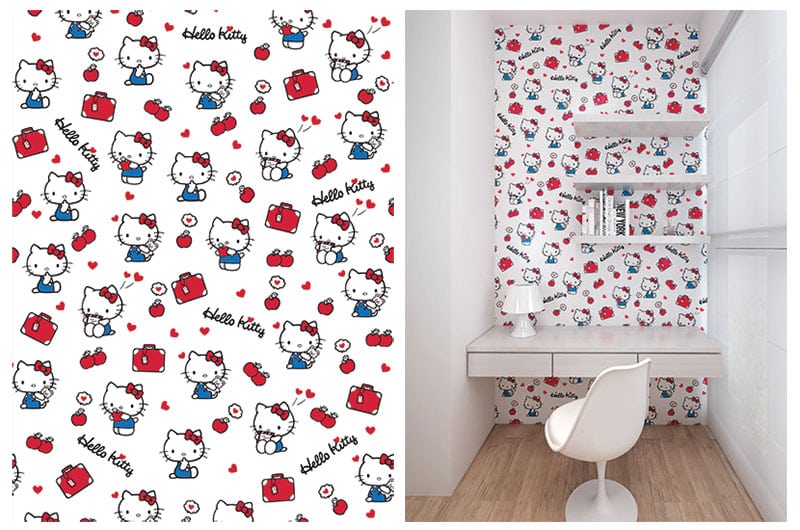 The Classic design — from Hello Kitty's blue overalls to the bright red suitcases — is as classic as it gets and can easily brighten up any room with its vibrant colours.
Laminate codes: KT9911HG (High Gloss), KT9966T (Matt)
Due to the printing process, only a limited run is available. Fans of Hello Kitty should act fast to get their hands on this one-of-a-kind collection. Jennings and Sanrio will also be releasing new designs in the near future, so keep your eyes peeled for that!
Email contactus@jennings.com.sg or call 6363 1111 for more information on how you can make Hello Kitty a permanent fixture in your home!