Pros and Cons of Laminates in Singapore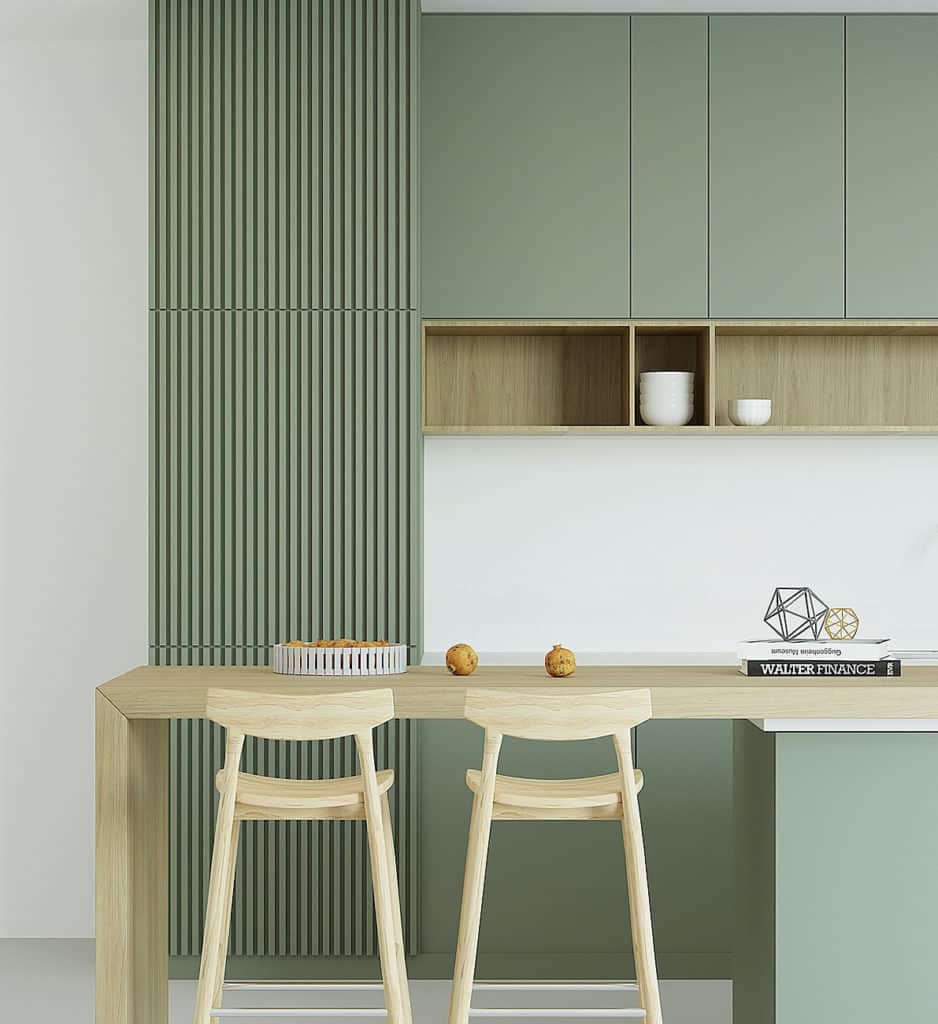 Did you know that laminates are a great way to improve your home, office, or commercial space? This is because they can be used on the floors, walls, and ceilings for a variety of different purposes.
Laminates can also be used for decoration and protection. As such, they are a great way to protect your furniture and other surfaces, allowing you to add a certain aesthetic value to your home.
The most popular type of laminate in Singapore is surface laminate. Wall laminates are also very popular in Singapore because they provide protection from moisture and humidity while adding a new layer of decorative finish.
While laminates make a good and useful surfacing material, there are some benefits and drawbacks of using them in your home, office, or commercial space. Continue reading to learn about the pros and cons of using laminates.
Pros of Laminates
Like any other surfacing material that's available on the market, installing quality laminates for your home, office, or commercial space have its advantages. This includes:
1.  Affordability 
In case you didn't already know, laminates are an affordable alternative when compared to other surfacing materials such as tiles, stones, and hardwood. This is because they are manufactured to mimic the appearance and texture of such materials.
 Thus, giving rise to many different types of laminates available in the market, which vary in price. But most importantly, the type of laminate you choose for your space should depend on your needs and what you intend to use it for.
2.  Durability 
For the low amount of maintenance they require, wall and surface laminates are extremely durable and will last a long time with proper care. Besides, they can weather high traffic with minimal damage and can be waterproofed.
If they are glued properly, they can withstand moisture and water for a few decades. It is also not susceptible to scratches or discolouration as easily as wall tiles and hardwood surfaces. Cleaning is also easier with a regular wipe or occasional cleaning to maintain its appearance.
 3. Versatility 
Thanks to modern manufacturing technology, wall and surface laminates come in a variety of designs and colours, allowing you to customise the look of your walls and furniture surfaces.
Besides, most traditional surfacing materials can be mimicked by laminates. Thus, it is possible to use different types of laminates in certain rooms in your house. Your kitchen can have tiles on the walls with laminates on your kitchen cabinets.
Cons of Laminates
Aside from the pros of using laminates for your home, office, or commercial space, there are some drawbacks to installing them. This includes:
1.  The Inability to Refinish the Laminates 
Due to its composite construction and wear layer, a laminated surface can never be refinished. Once it has been damaged or worn out, the surface laminate must be replaced.
In fact, wood laminate can't be sanded down and refinished like other types of surfacing materials like hardwood. Once it is worn or cosmetic damage begins to show, you will need to replace or repair the laminate.
2.  Susceptibility to damage 
Laminates are generally resistant to moisture and water. For instance, if you pour water over a laminate surface, the water will not seep into the laminate as it is non-porous. The same goes for a major spill.
However, if the edges or sides of the laminates are not sealed properly, water will be able to enter and penetrate the plywood, causing the wood to warp. Hence, you should check that the sides of the laminates are properly sealed to prevent warping.
3.  The release of harmful chemicals 
Some laminates are manufactured with formaldehyde and other chemicals which may be harmful as they may off-gas over time. Some experts believe that it can emit volatile organic content (VOC) into the air, which isn't good for our health.
However, you can reduce this possibility by selecting a tested and certified laminate supplier like Jennings Laminates, who is a proud recipient of the Singapore Green Label certificate. This certifies that the laminates produced have fulfilled the requirements of low emission and low toxicity, which makes them suitable for use in various indoor spaces.
If you're looking to install laminates for your residential or commercial project, you can reach out to us at Jennings Laminates! We offer a wide variety of laminates to give you the real deal at a more affordable price. View our full catalogue for more options and inspirations for your interior!