You're not a true blue Hello Kitty fan until you have this in your home!
Here in Singapore, you're not a true blue Hello Kitty fan unless you've endured hours of queuing to get your hands on a limited Hello Kitty plushie, taken part in a Hello Kitty themed marathon, or dined in Changi Airport's latest Hello Kitty Cafe.
Since launching its debut Hello Kitty . Jennings collection—a world's first, no less—decorative laminates have made their way onto the list of every fan's must have's.
Each high-pressure laminate in the collection is digitally printed, allowing for a higher resolution that results in richer colours and sharper details. Available in both high gloss and matt textures, the laminates come in Jewel, Ribbons and Classic designs.
With three unique Hello Kitty designs to choose from—perfect for anything from bedroom walls to kitchen cabinets—you can now feed your Hello Kitty obsession by draping it across every corner of your home.
Need some inspiration? Look no further.
Hello Kitty . Jennings – Jewel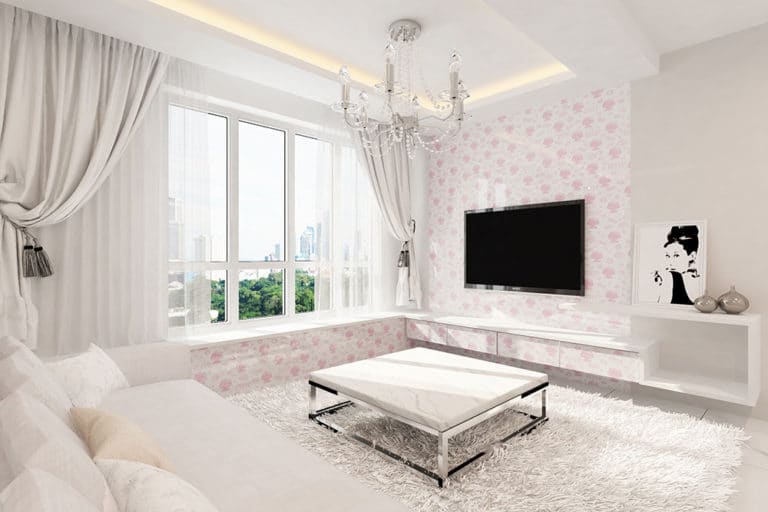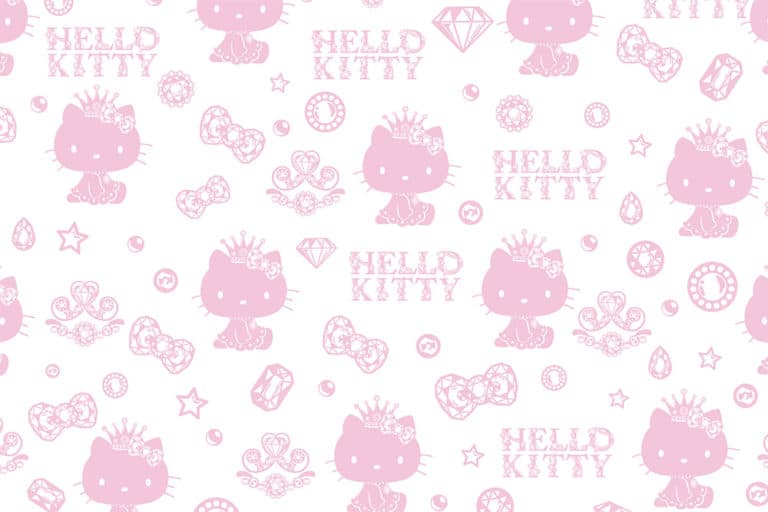 Jewel takes you back to your childhood princess dreams with an assortment of soft pink gemstones dotting across a white backdrop. Blend it with plenty of white, soft colours, throw in some ruffles on your floor and you've got yourself a sanctuary from the hustle and bustle.
Laminate codes: KT9933HG (High Gloss), KT9988T (Matt)
Hello Kitty . Jennings – Ribbons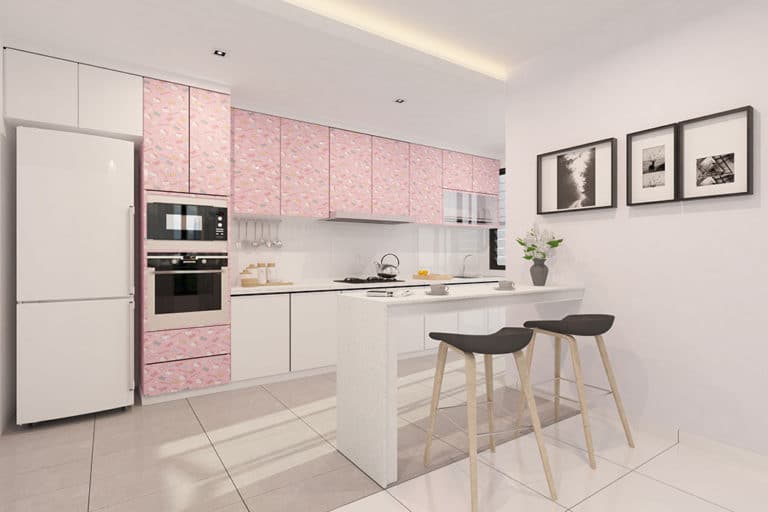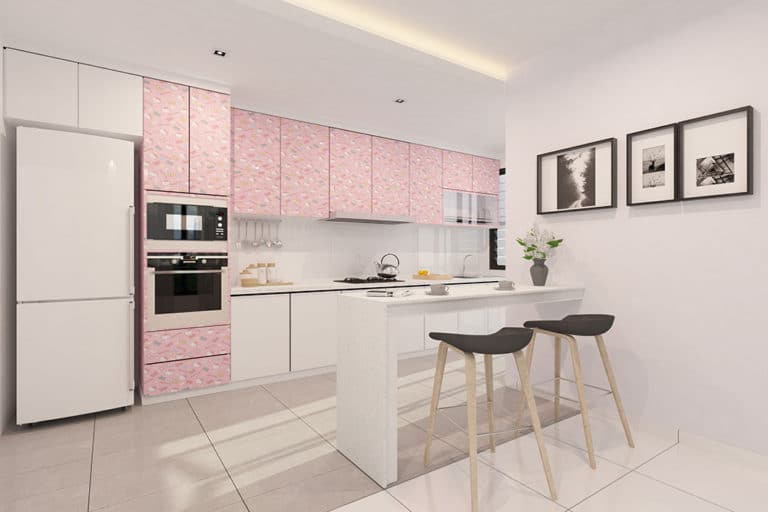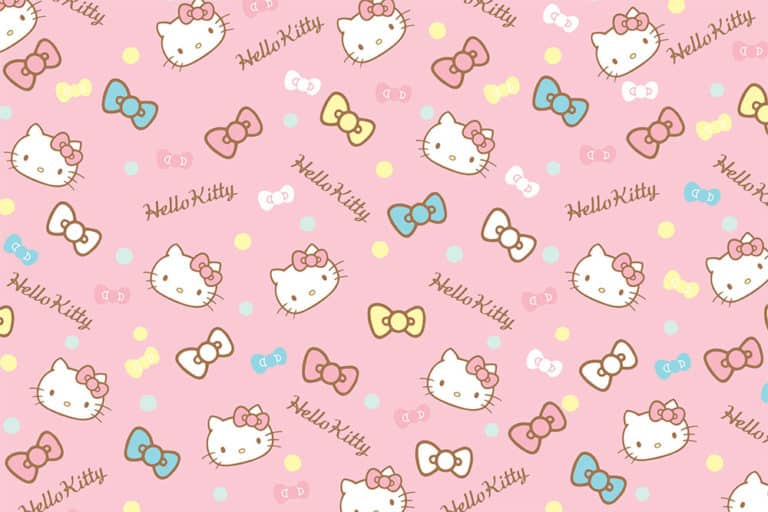 Give your kitchen a burst of colour by layering your cabinets with the Ribbons design. Don't go overboard though – you wouldn't want to be cooking in a sea of pink.. or would you?
Laminate codes: KT9922HG (High Gloss), KT9977T (Matt)
Hello Kitty . Jennings – Classic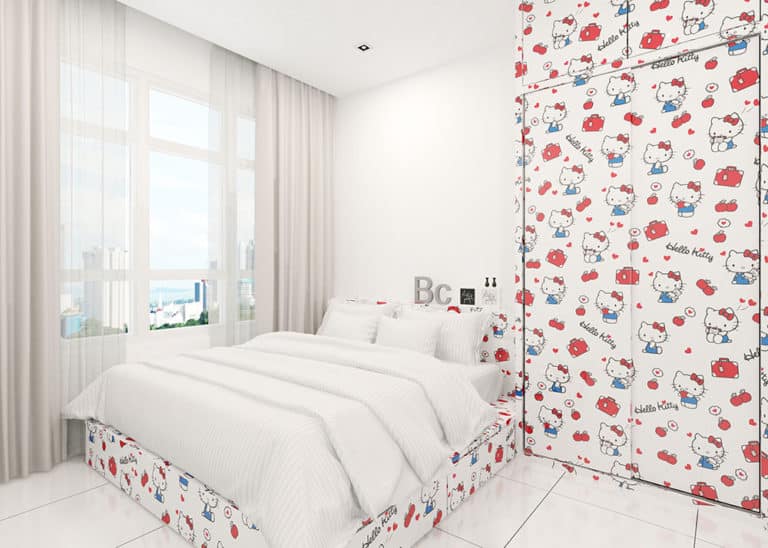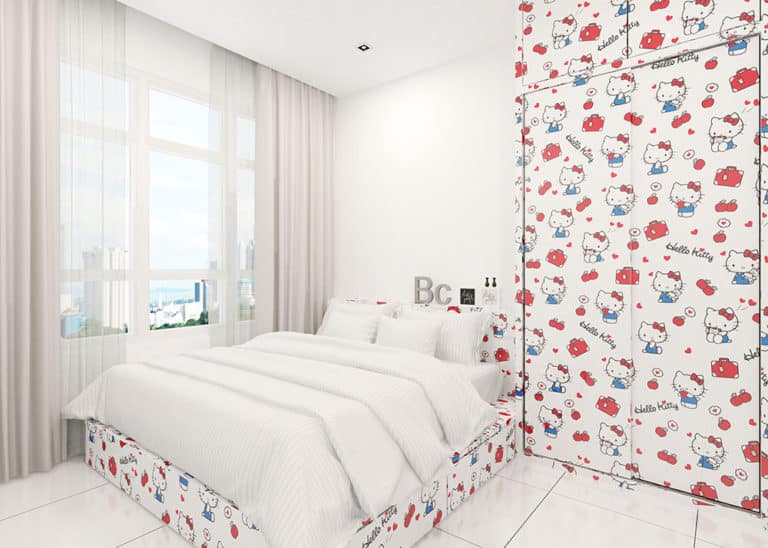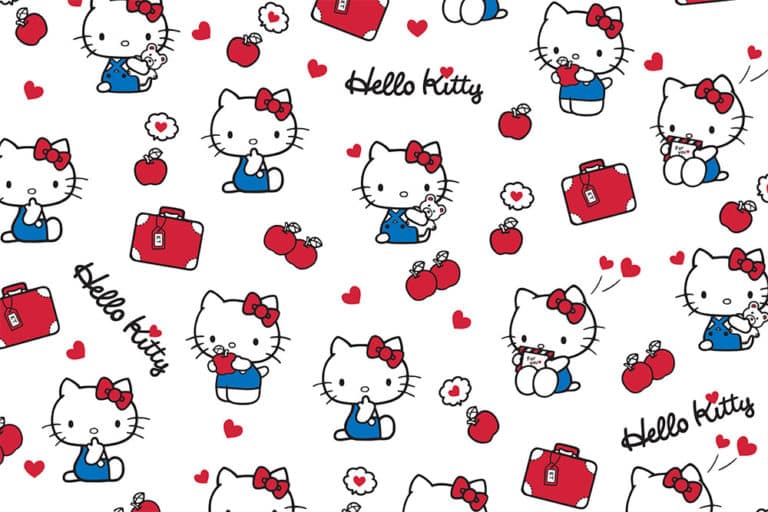 Save the best for the bedroom with a hot favourite – the Classic. Here, Hello Kitty's red ribbon and blue overalls make it a perfect fit regardless of your gender.
Laminate codes: KT9911HG (High Gloss), KT9966T (Matt)
Due to the printing process, only a limited run is available. Fans of Hello Kitty should act fast to get their hands on this one-of-a-kind collection. Jennings and Sanrio will also be releasing new designs in the near future, so keep your eyes peeled for that!
Email contactus@jennings.com.sg or call 6363 1111 for more information on how you can make Hello Kitty a permanent fixture in your home!
---
Ready to get started?
Don't forget to first visit our blog for more nifty tips and get the latest updates on our Facebook page today!
Need more information? Drop us an online enquiry and we'll be happy to help!
---
Our Laminates Gallery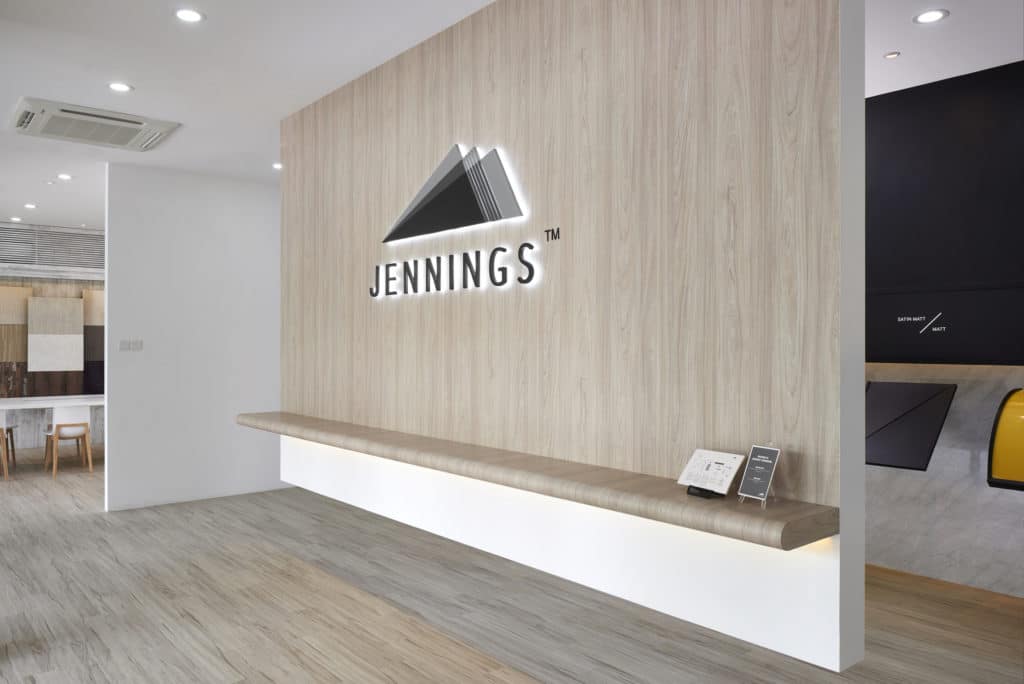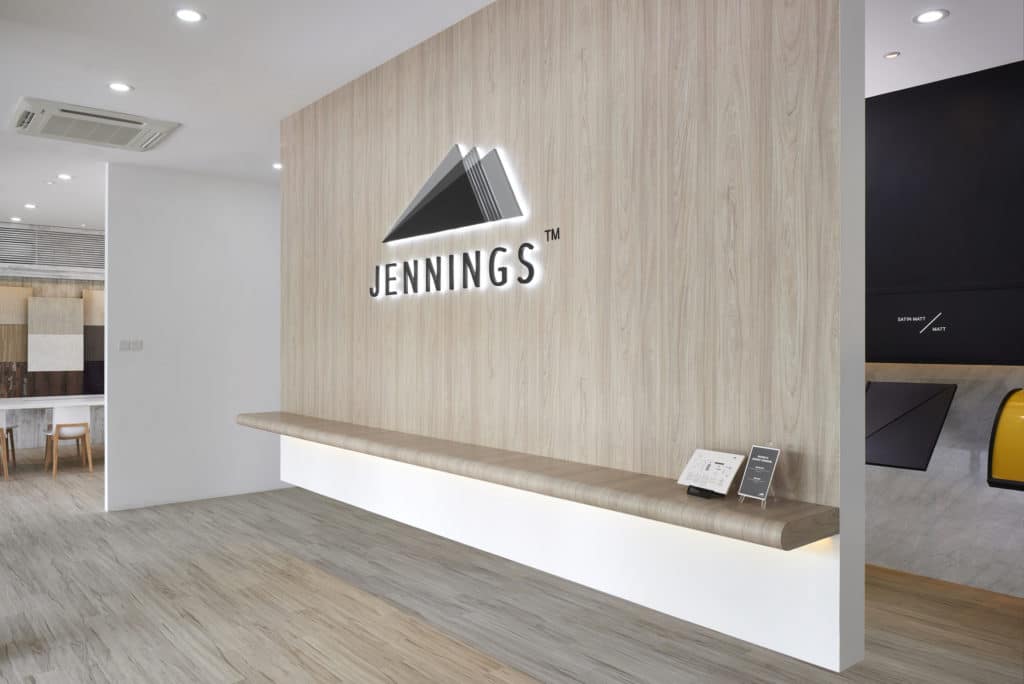 Address:
23 Sungei Kadut St 1
Singapore 729323
Mondays – Fridays:
8:15am to 5:15pm
(last walk-in at 4:45pm)
Saturdays:
8:15am to 3:15pm
(last walk-in at 2:45pm)
Closed on Sundays and Public Holidays