5 Interior Design Trends You Can Try In 2020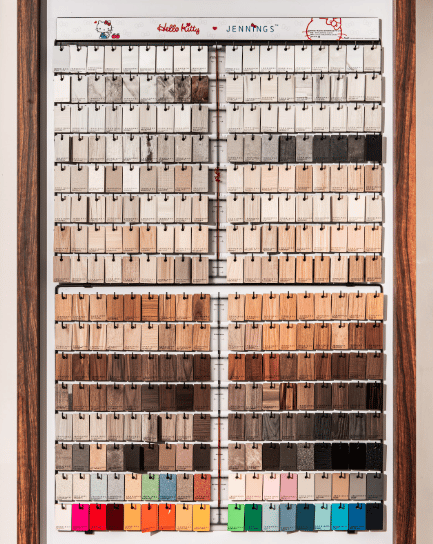 Individuality will be the next big thing in the new decade, as more homeowners are looking to own spaces that can reflect their personalities and match their lifestyles. Personalisation will be a key factor for any business and customisation or commissioning services will be on a rise as people look into creating specially curated pieces or designs that are unique to their needs and preferences.
If you're looking to imbue your persona and lifestyle into your living space, here are 5 interior design trends you can try in 2020.
Off trend will be on trend 
According to Los Angeles based interior designer Delta Wright, she shares that "We will see highly crafted, unusual materials meticulously featured in furnishings and architecture." There is a shift from common designs or layouts as homeowners look into finding more interesting ways to let their personalities shine through their home and create spaces that can share their story.
The lesson here? Forget conventional. Look for extravagant or dynamic ways you can add to your living space. Think radical colours, uniquely-placed family heirlooms or just a simple personal painting can represent your personality in a happy and comfortable home.
Long-term designs that will never go out of style
Today's homeowners are starting to think longer-term than they have in the past. Becoming more aware of the ecological implications of purchases is of course a good thing. This makes them more open to spending more on high-quality pieces that can last for longer periods of time.
The key to long-term thinking is timelessness. This means finding pieces that are beyond fast-moving trends and can be a permanent piece of your home in the coming years.
Sourcing for sustainable materials
Featured Laminate: PG1178SM
Sustainability has become the forefront of society as people look into adopting more eco-friendly lifestyles due to the awareness of our impact on the environment. This can be observed in the desire of achieving an overall design sensibility while bringing in warmth and earthy elements into a space.
This means keeping an eye out for pieces made from sustainable materials, as well as making a conscious choice of selecting sustainability over impulsive designs. It could also be as simple as decorating the house via incorporating plants to liven up a space.
Colours and patterns will take over neutrals 
Warm colours, saturated hues and jewel tones are thought to replace neutrals in various spaces such as, tiles, cabinetry and walls. The use of patterns will also be more popular with pattern mixing and pattern matching becoming an increasingly popular choice among homeowners. This trend opens up opportunities to create more outstanding spaces with design elements that pop or bring attention to the eye.
What you can try here is to just be bold – mix up the colours, add a design edge and just explore the possibilities of your space. You'll never love what you don't try!
Two-tone kitchens
Monochromatic kitchens are beginning to make way for two-tone kitchens which combine two different colours that could either contrast or complement each other and add dimension or depth to the room.
Other experimenting with different colours, you can blend wood grain textures with colour and change the feel of the room by playing around with different textures to revitalise your kitchen.
Hop on the trends with the help of laminates 
Laminates are the solution to being on trend and staying relevant among consumers. It is undeniable how laminates come with one of the largest variety of designs ranging from varying colourways, textures, patterns and intricate designs. This is perfect for consumers looking for something special or creative. With the vast amount of options, you are bound to find something that will satisfy your clients and bring you a step closer to achieving their desired home.
Jennings also emphasises on promising high quality and durable laminates for our customers that can be incorporated in the bedroom, bathroom, kitchen or living room spaces to name a few. This makes it a more sustainable solution in the long run if they are kept in good condition, and allows you to maximise the value of renovating or redecorating your home.