Best for Your Home: Laminates, Paint or Wallpaper?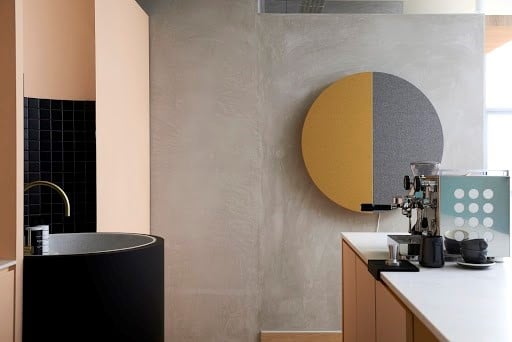 Featured Laminates: RR23T & PK088CT
Deciding on a home renovation can be an exciting affair but just where do you start? It's a chance at expressing yourself and making your living space an actual reflection of who you are and what you really like. Your home can be one of the most intimate spaces in your life and its interior is a matter of personal taste.
As an interior designer, it's good to have your clients' interests in mind when they start looking for design inspirations from magazines or Pinterest. While choosing and deciding on the design is a personal affair, they will need more advice in terms of technicalities such as which type of material should they go for, namely laminates, paint or wallpaper.
It is good to remind your clients that it is a long-term decision that they will have to live with so it will be useful to understand the differences as best as you can so as to recommend the most suitable option for their home that they will be satisfied with.
Pros and Cons of Using Paint
Paint is the most economical choice for homeowners and is the quickest way to revamp a look of any room. It is also easy to apply and comes in an array of colours for homeowners to choose from to match the ambiance of their homes. For smaller-sized homes, choosing a lighter shade of paint can brighten up the space and give it an illusion that the rooms are larger and more spacious.
However, paint is difficult to apply on damaged or dirty walls and depending on the type of paint, multiple coats might be needed in order for the colour to truly show. As it relies on multiple coats to seem smooth and rich, it takes the longest time to dry and apply with the painting process requiring several days for it to appear as you want to. Paint can chip and also lose its colour if it is exposed to sunlight over a long period of time.
Pros and Cons of Using Wallpaper
Wallpapers can be the most eye-catching and flamboyant option for homeowners looking to customise their homes greatly — be it murals, floral motifs or prints to name a few. Other pros include not leaving a stain on the wall and does not leave behind an odour.
However, because of Singapore's hot and humid climate, it is more prone to curling and damage over time. It is also a more expensive option as compared to painting and shouldn't be used in the bathrooms due to its adhesive. In a humid environment, water makes it peel off even faster making it unsuitable. It is also difficult to change once applied.
Pros and Cons of Using Laminates
Laminates are a hybrid between paint and wallpaper. It is a combination of aesthetics, texture and durability. While it is as durable as paint, it also has the ability of adding texture to a room like how wallpaper does. Laminates are also able to conceal unsightly features such as cables and exposed wiring, which are impossible to do with traditional wallpaper and paint.
Laminates also provide a large variety of patterns and designs that can mimic otherwise more expensive materials such as granite, leather, metal or timber. Laminates can also be used anywhere in the house including those with high moisture such as the kitchens or the bathroom.
This lets you explore your creativity with even more spaces beyond the living room or bedrooms and visualise more options on decorating the interior in a home. Moreover, besides decorating your walls, laminates are commonly used on changing the look of furniture as well giving you a lot more options to mix and match textures and designs, creating pretty much any look you can dream of.
As with all materials, they are prone to wear and tear. However, laminates definitely reign supreme compared to paint and wallpaper as it will last a lot longer than traditional wallpaper and is not as susceptible to temperature or chipping as paint is.
Thus, laminates are the best choice when it comes to finding the best of both worlds. Explore an endless amount of options found in Jennings gallery to create the most astounding and unique concepts for any interior design.
Reach out to us today and our team of professionals are always ready to help assist you.
Ready to get started?
Don't forget to first visit our blog for more nifty tips and get the latest updates on our Facebook page today!
Need more information? Drop us an online enquiry and we'll be happy to help!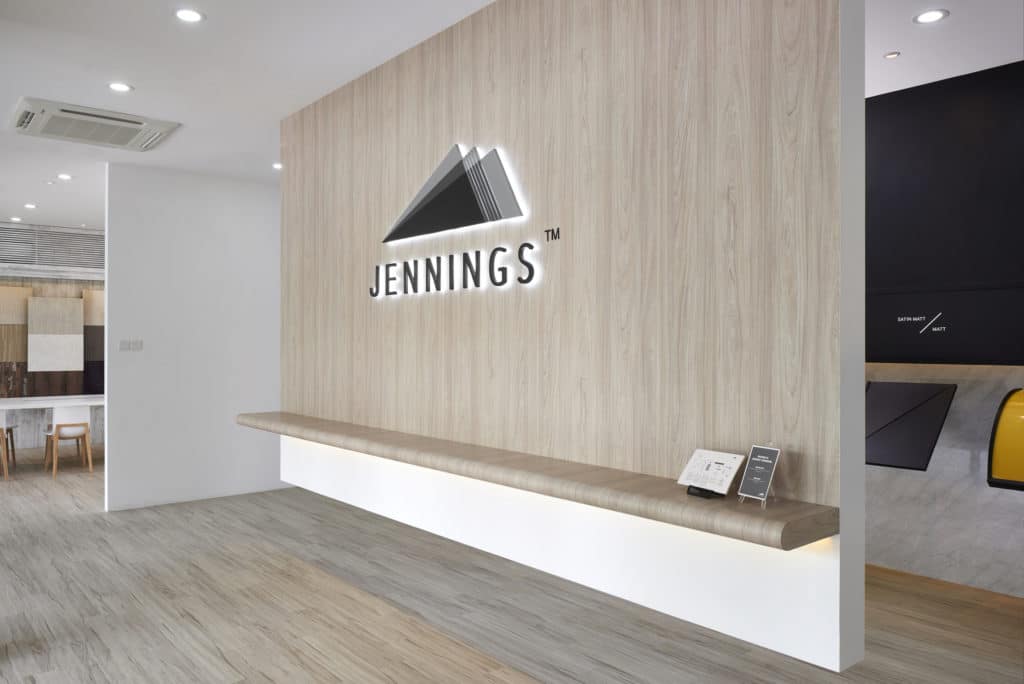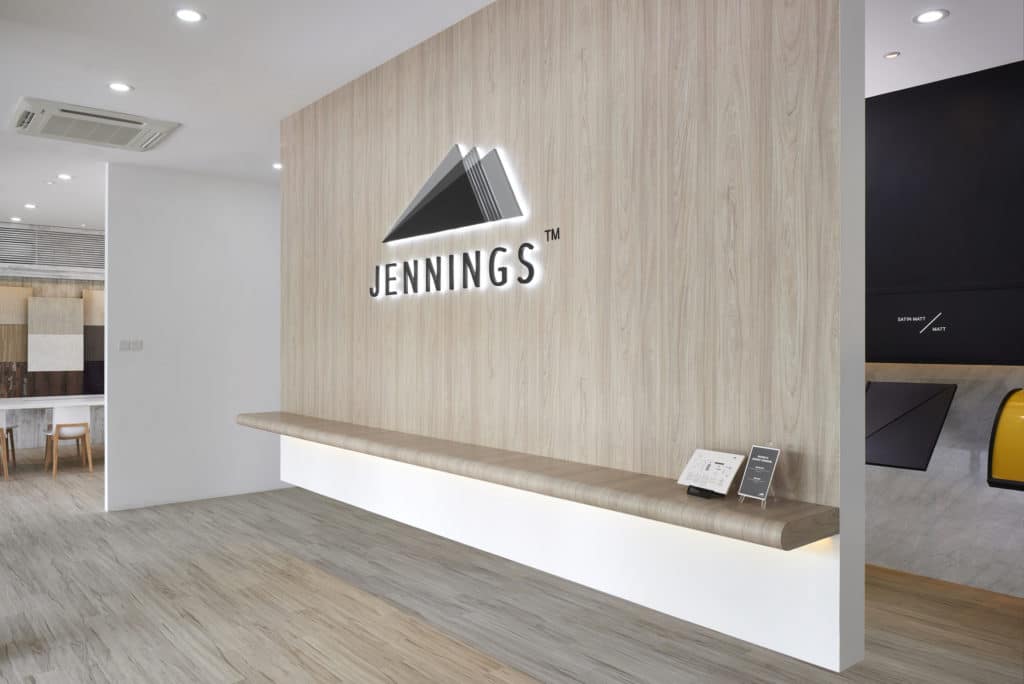 Address:
23 Sungei Kadut St 1 Singapore 729323
Mondays – Fridays:
8:15am to 5:15pm (last walk-in at 4:45pm)
Saturdays:
8:15am to 3:15pm (last walk-in at 2:45pm)
Closed on Sundays and Public Holidays