Did You Know About Antibacterial Laminates?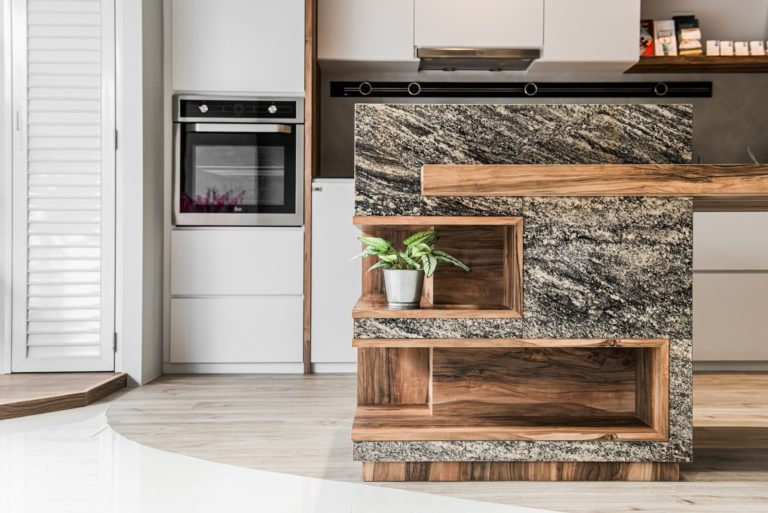 Did you know that there are regular laminates and antibacterial ones? Certain surfaces require more protection against bacteria such as those in hospitals, labs, restaurants, swimming pools, restrooms, gyms or at home. 
This is where antibacterial laminates step in. These special types of laminates are made up of a special melamine resin and phenolic formulation that is applied  onto the decorative paper surface, resulting in a higher degree of resistance to bacterial growth. 
How Do Antibacterial Laminates Work? 
When bacteria comes into contact with the antibacterial laminate, its chemicals will attack the cell wall of the bacteria to stop it from multiplying. Jennings laminates are anti-bacterial with nano-guard, providing anti-bacterial and anti-fungal protection that reduces up to 99.99% of germs on the surface.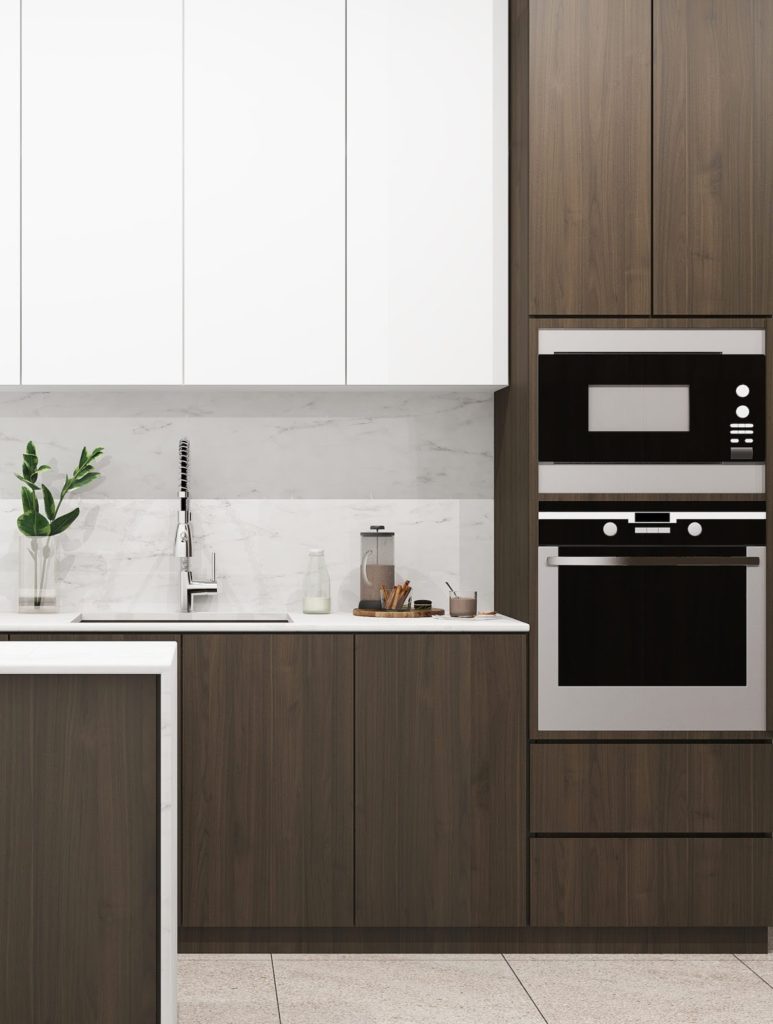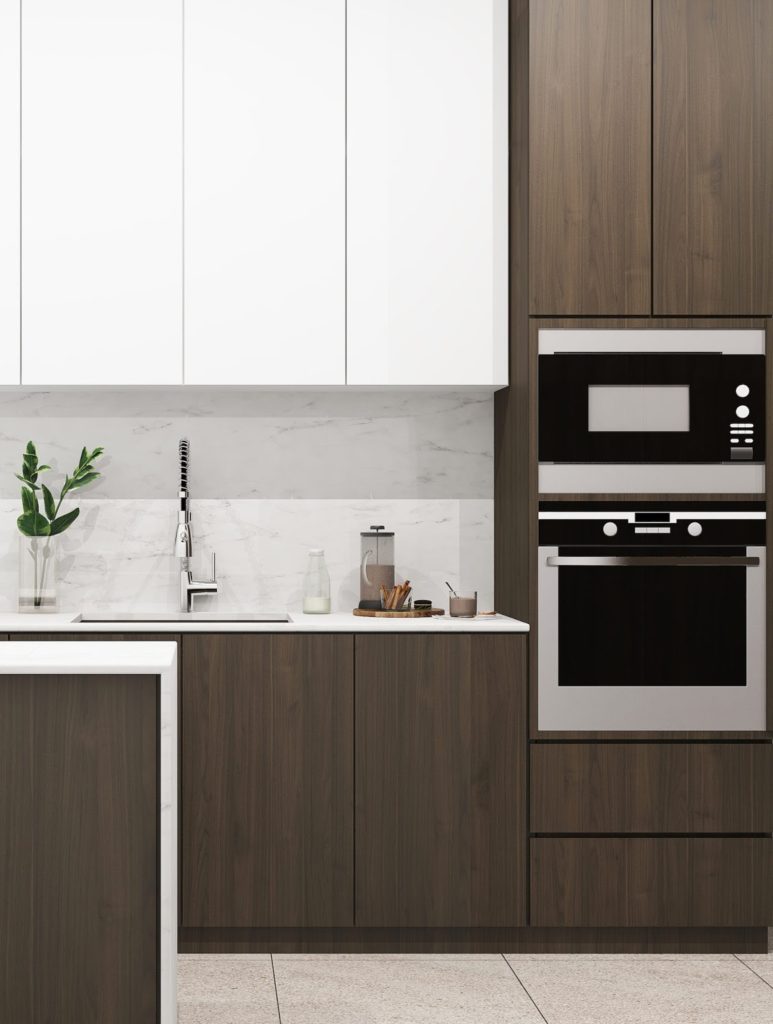 For example in kitchens, stains can be a common occurrence. Oil spills or food littering can accidentally splatter onto the walls and be difficult to remove. The steam and heat from the cooking can also damage the wall surface after some period of time. 
Laminates in kitchens are made to be highly resistant to heat and impact. In the case of other materials such as marble or tiles, they are more prone to getting damaged under the same circumstances, which makes laminates the best way to protect your kitchen walls. Due to its material, it also lets you easily wipe off stains with just a damp cloth and protects your walls from wear and tear. 
Antibacterial laminates take it a step further by preventing the growth of bacteria or fungi and adds an extra sheet of protection, ensuring that your kitchen is always clean and hygienic during food preparation.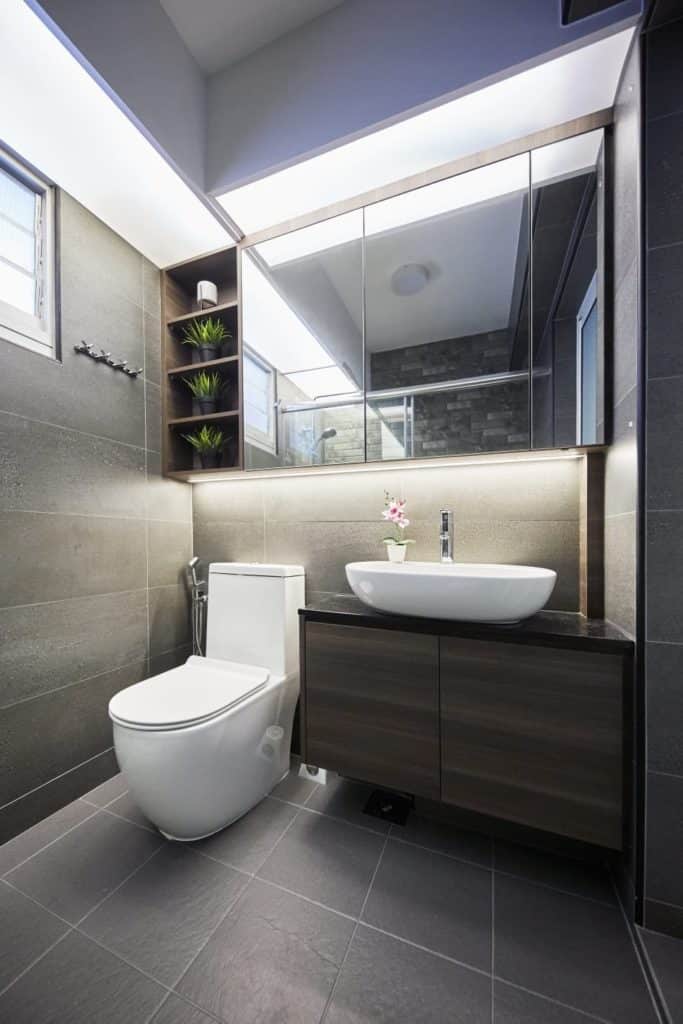 Another space which benefits from using antibacterial laminates are your bathrooms. You spend a great amount of time in your bathrooms getting ready for the day or unwinding after a long day at work. Therefore, it's a space that you should consider making aesthetically pleasing, comfortable and very clean. Antibacterial laminates help you clean off potential stains easily such as toothpaste, facial cleanser or shaving cream spills, or grime collected on moist surfaces with a simple wipe. 
The bathroom is prone to bacteria growth due to the warm temperatures whenever you take a warm bath paired with leftover water that is still drying off surfaces. This makes it beneficial to install antibacterial laminates to maintain the cleanliness of the bathroom and protect your cabinets and walls inside.
Ease of Maintenance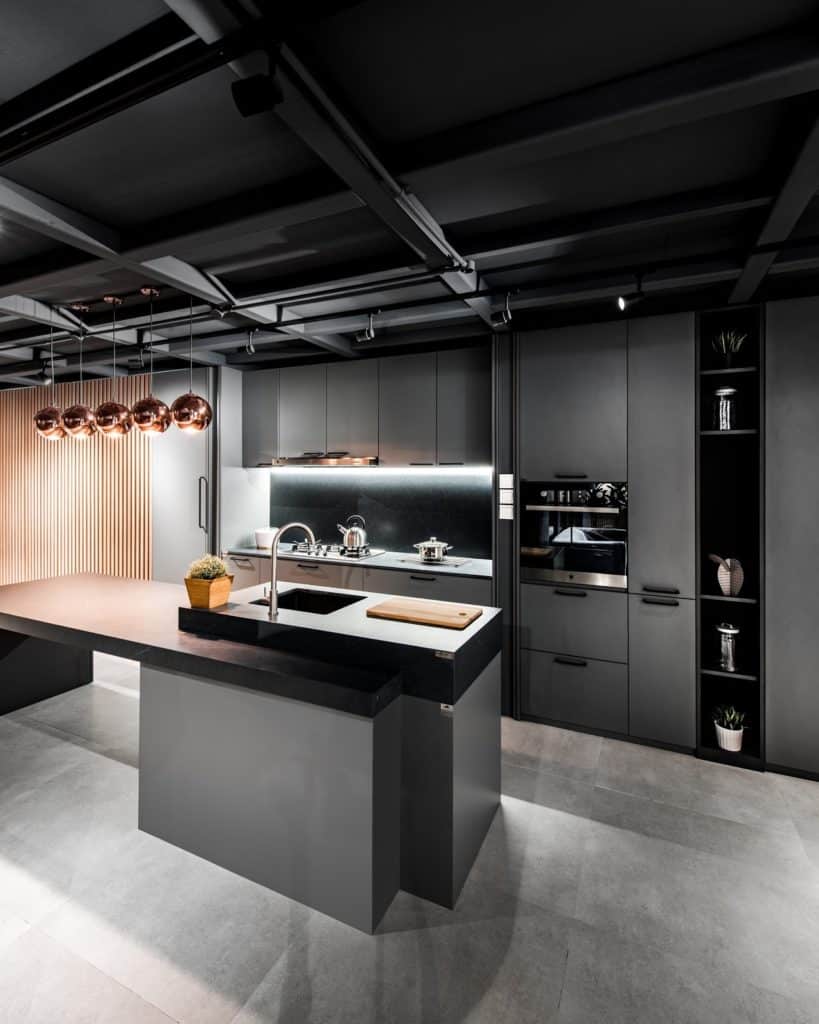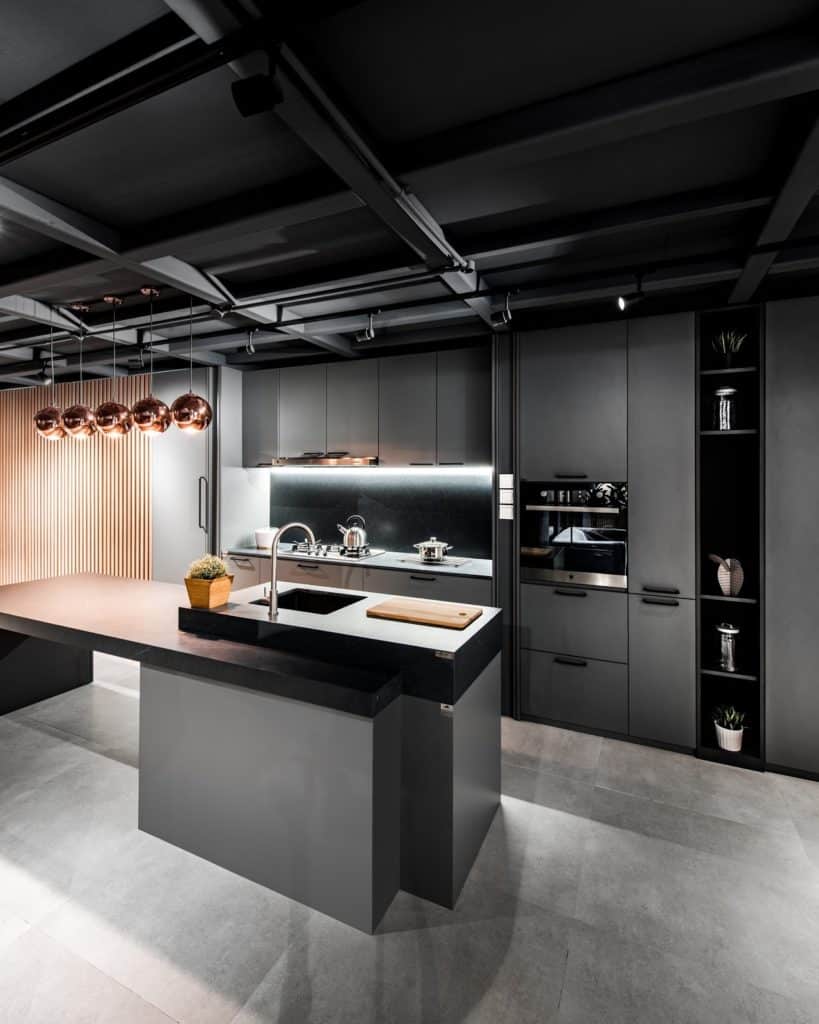 Jennings antibacterial laminates maintain a continuous residual antimicrobial effect that preserves the protected area regardless of the number of times it is cleaned. This is due to the usage of nano-guard technology that cannot be found in other brands. 
A simple test on antibacterial activity (certified Doc. No. N217-10-00108) shows the difference between an antibacterial laminate and a normal one by comparing the amount of bacteria common in bathrooms, kitchens, food surfaces, that has been eliminated.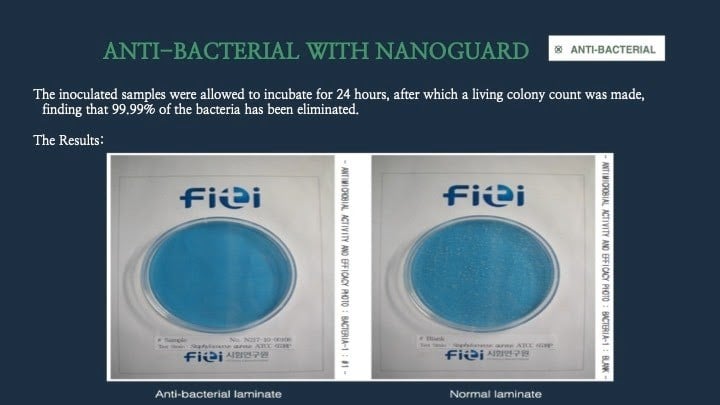 This also makes it easier to maintain over longer periods of time as they do not require frequent cleaning and disinfecting. Especially for those who have a busy schedule, this is the simplest solution to maintain the cleanliness of your home without too much effort. 
Keep Your Family Safe From Germs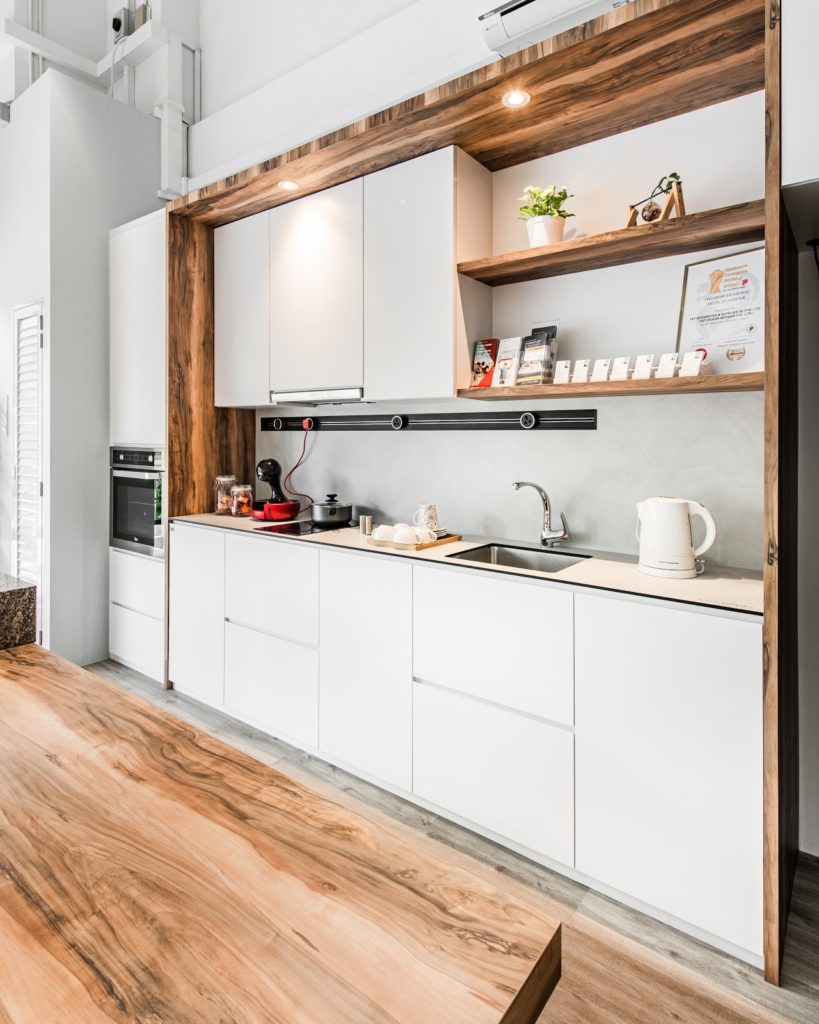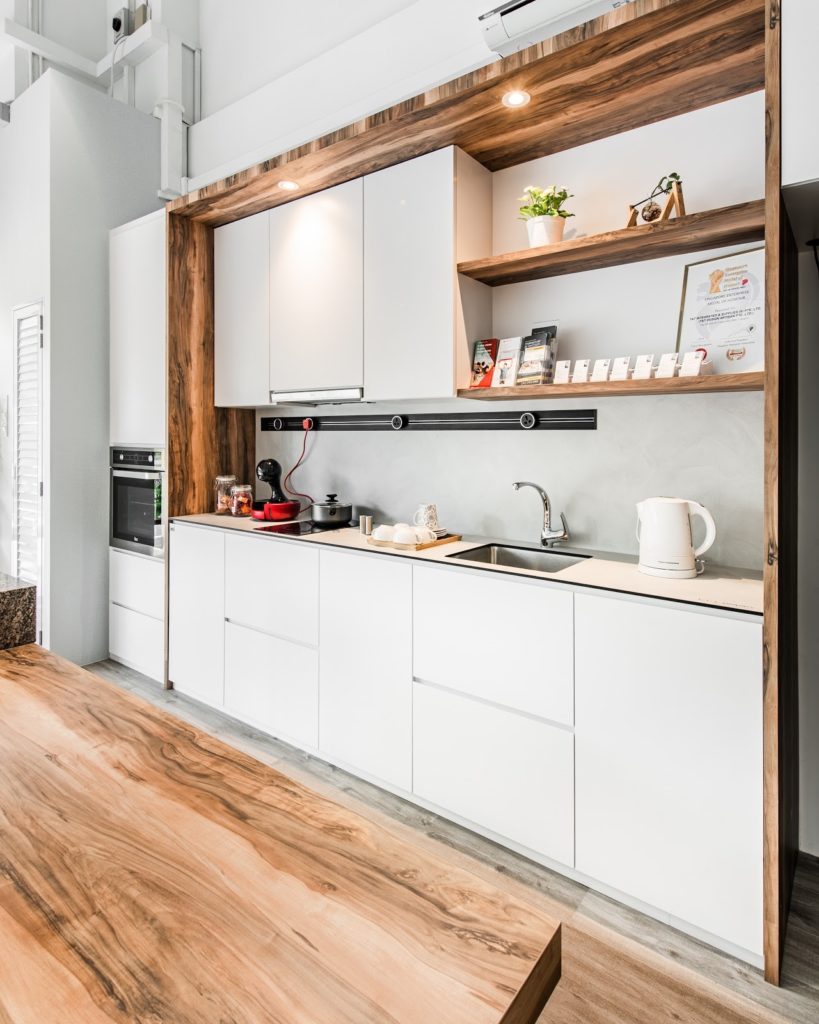 More than 100 of our range of designs are covered with the antibacterial with nano guard technology. We believe in giving the best value to our customers so they are priced exactly the same as normal laminates! Visit our showroom to discover more options on how to upgrade the quality of home furnishings and present the best value with your clients' well-being in mind. 
Ready to get started?
Don't forget to first visit our blog for more nifty tips and get the latest updates on our Facebook page today!
Need more information? Drop us an online enquiry and we'll be happy to help!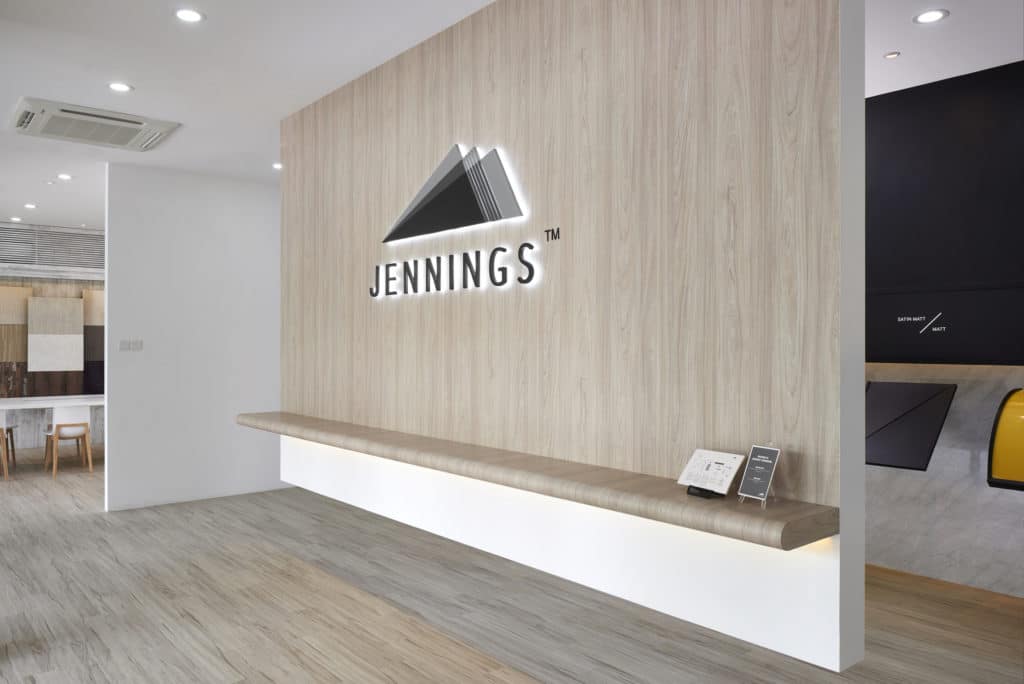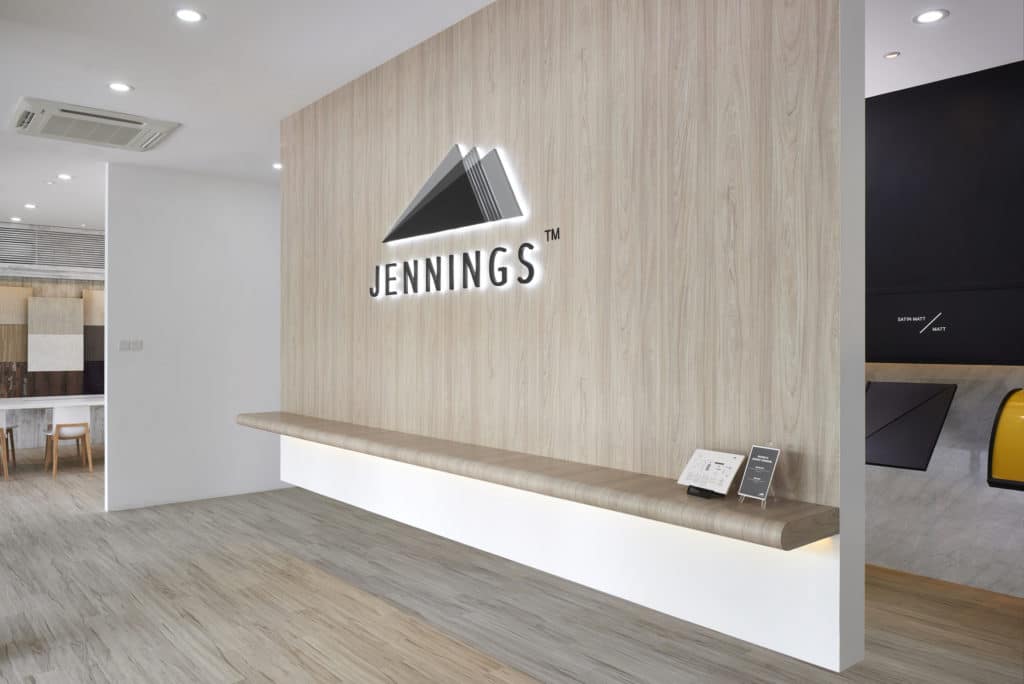 Address:
23 Sungei Kadut St 1 Singapore 729323
Mondays – Fridays:
8:15am to 5:15pm (last walk-in at 4:45pm)
Saturdays:
8:15am to 3:15pm (last walk-in at 2:45pm)
Closed on Sundays and Public Holidays