Make Your Home Look Stylish Again With Laminates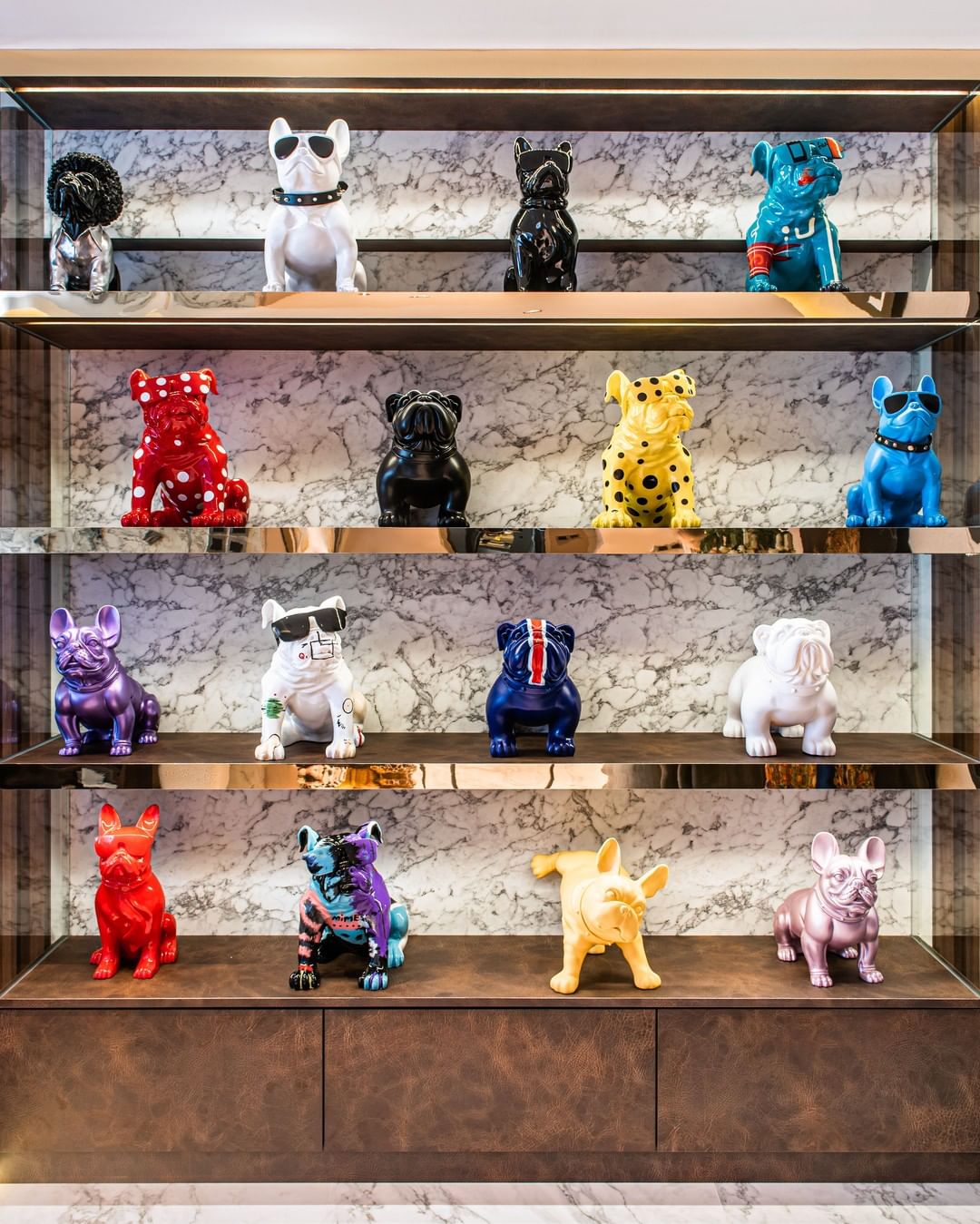 When it comes to refreshing the look of your home, what first comes to mind? Is it rejuvenating your walls with a fresh layer of paint? Or investing in new furniture with a completely different style? If you have grown tired of something like your cabinet walls, shelves or feature wall, laminates give you the perfect opportunity to make you fall in love with your home again. If you are not sure where to begin, you will want to keep on reading for some inspiration.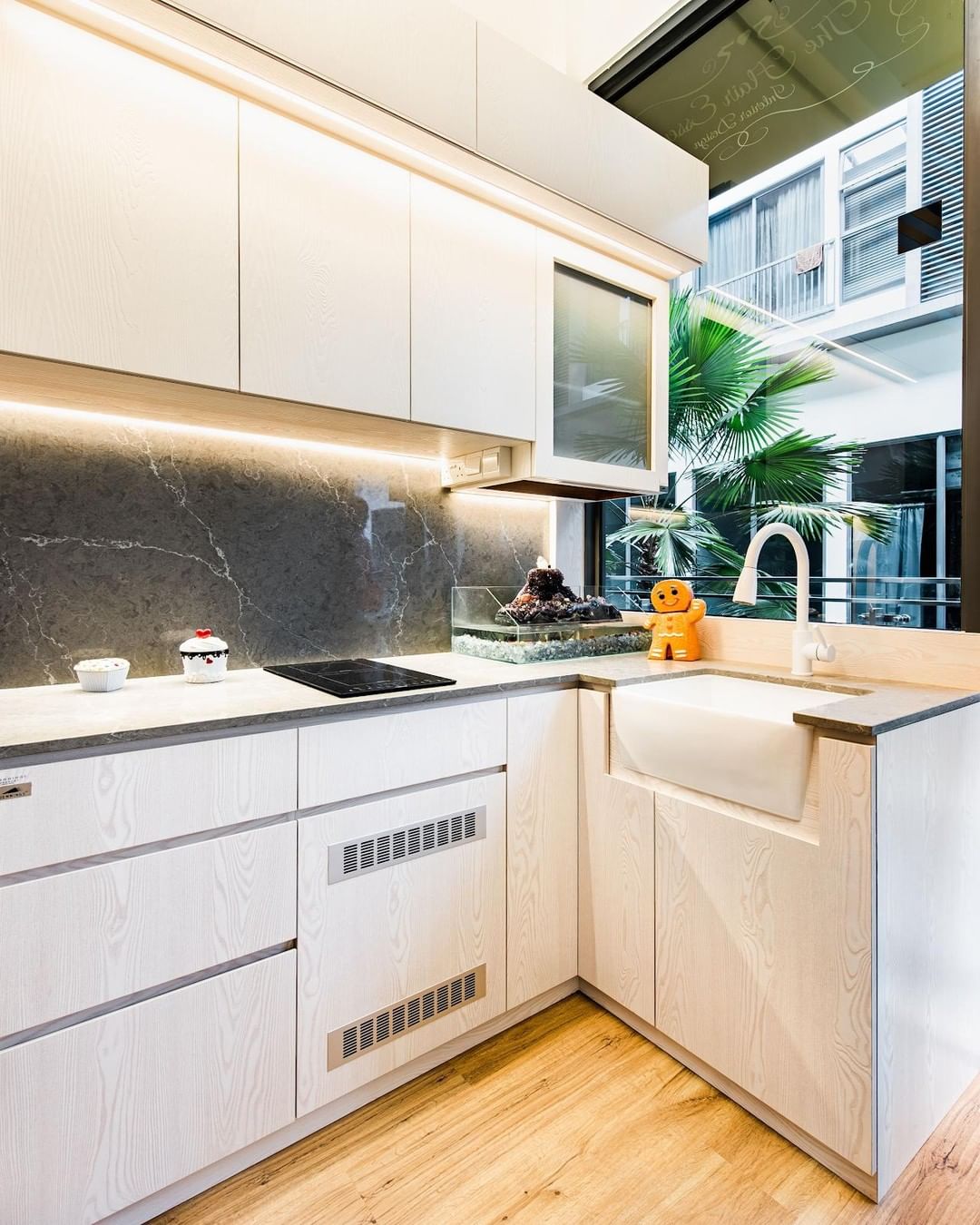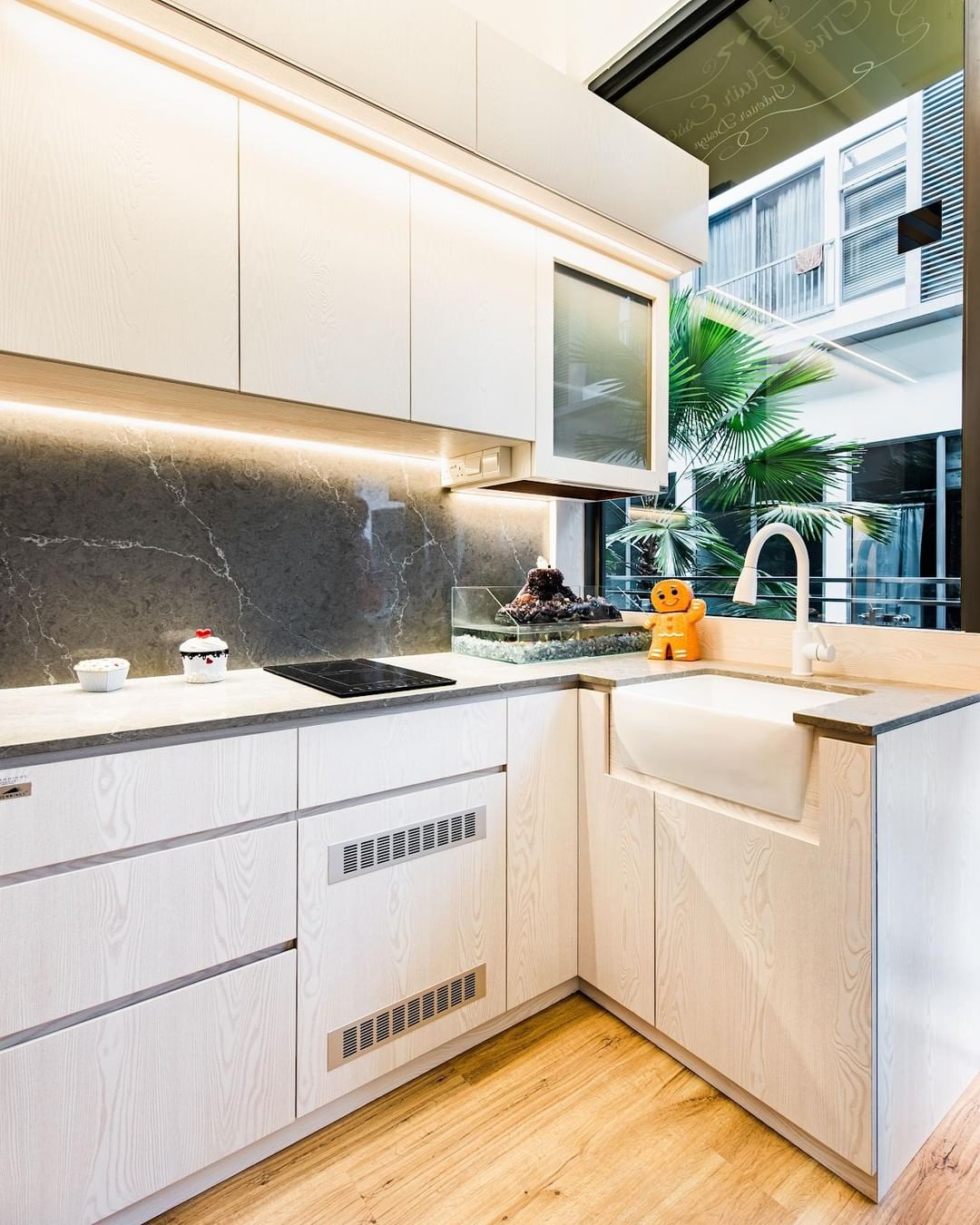 Laminates featured: PG8000WL, PQ8282SY (kitchen cabinets) 
Fresh Weeks Ahead
If your current backsplash is dark, contrast it with lighter tones for a balanced look. Even with white, there are several hues you can work with. Here, infusing White Woody Ash (PG8000WL) laminates into your decorating scheme will make your kitchen look bright and airy. Especially if you are cooped up in the office all day, such an interior design is a refreshing sight to see when you are at home.
While maintaining the light colour palette, Lite Wood-on-wood (PQ8282SY) laminates add an interesting twist with its little wood details. Take it to yet another level with backlighting behind the upper cabinets for a stunning look.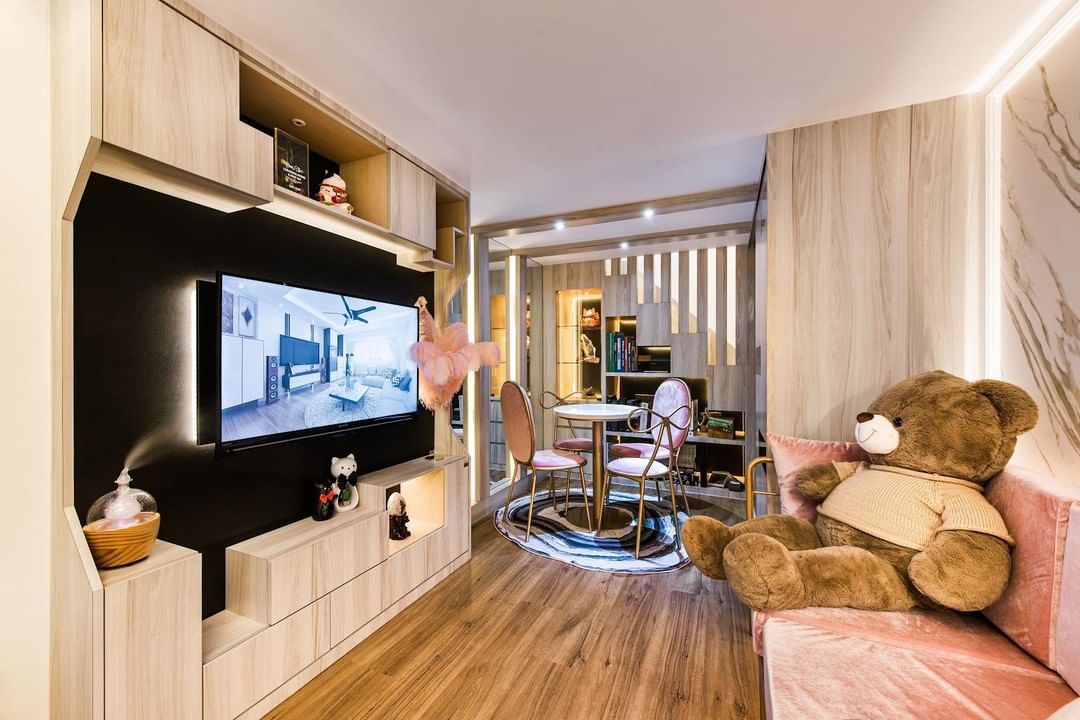 Laminates featured: PG1502T, WPL1833L (feature wall) 
Like A Teddy Bear
Together with the comfy pink seating and large teddy bear, Sea White (PG1502T) laminates create a cozy space with its warmth. Its details also draw the eye upwards, allowing this living room space to appear larger than it really is. Applied on the TV feature wall, classic black Nero (WPL1833L) laminates breaks the pattern and becomes a focal point amidst the warm wood tones. Like a teddy bear, such a homely living room will now welcome you in with a warm hug.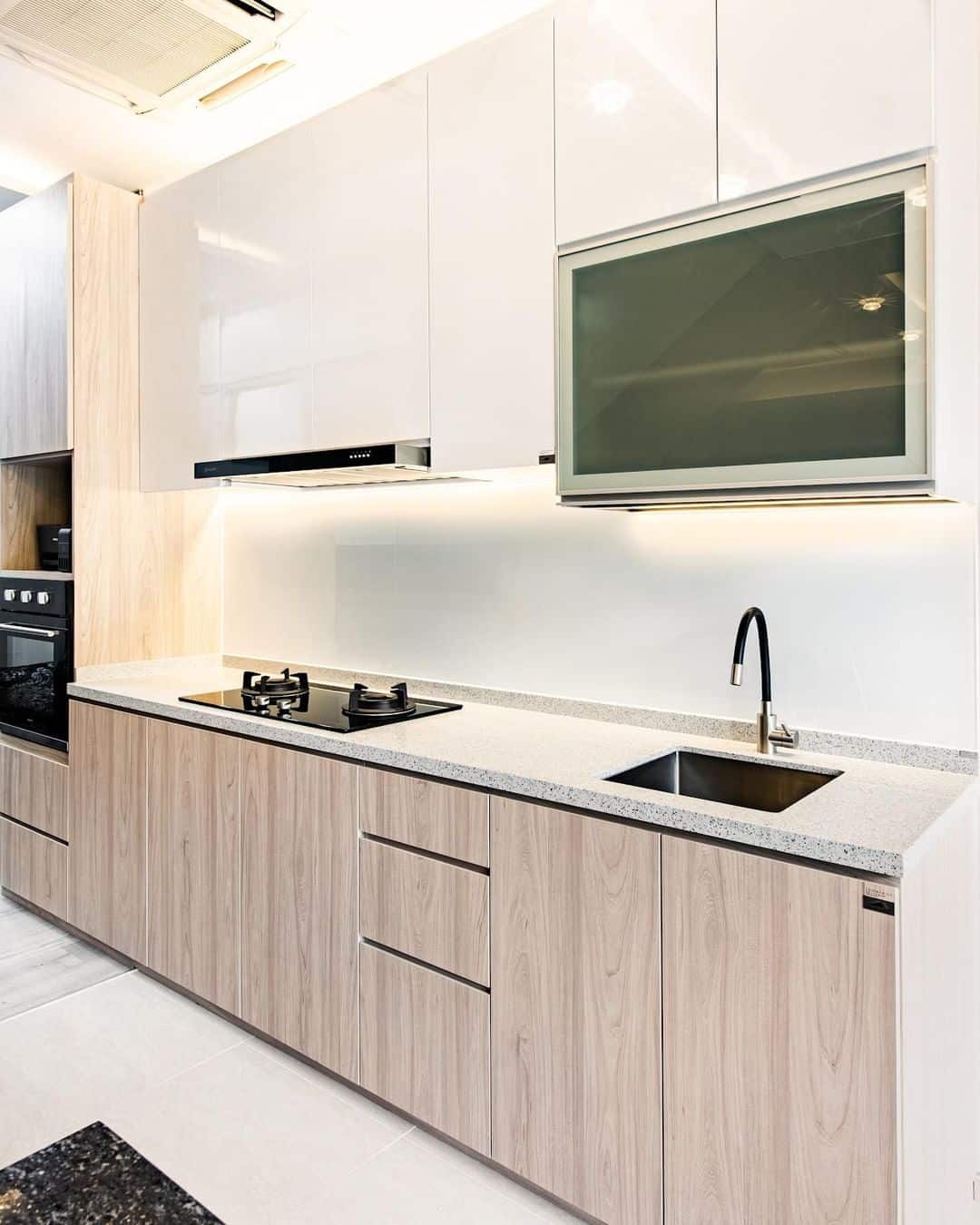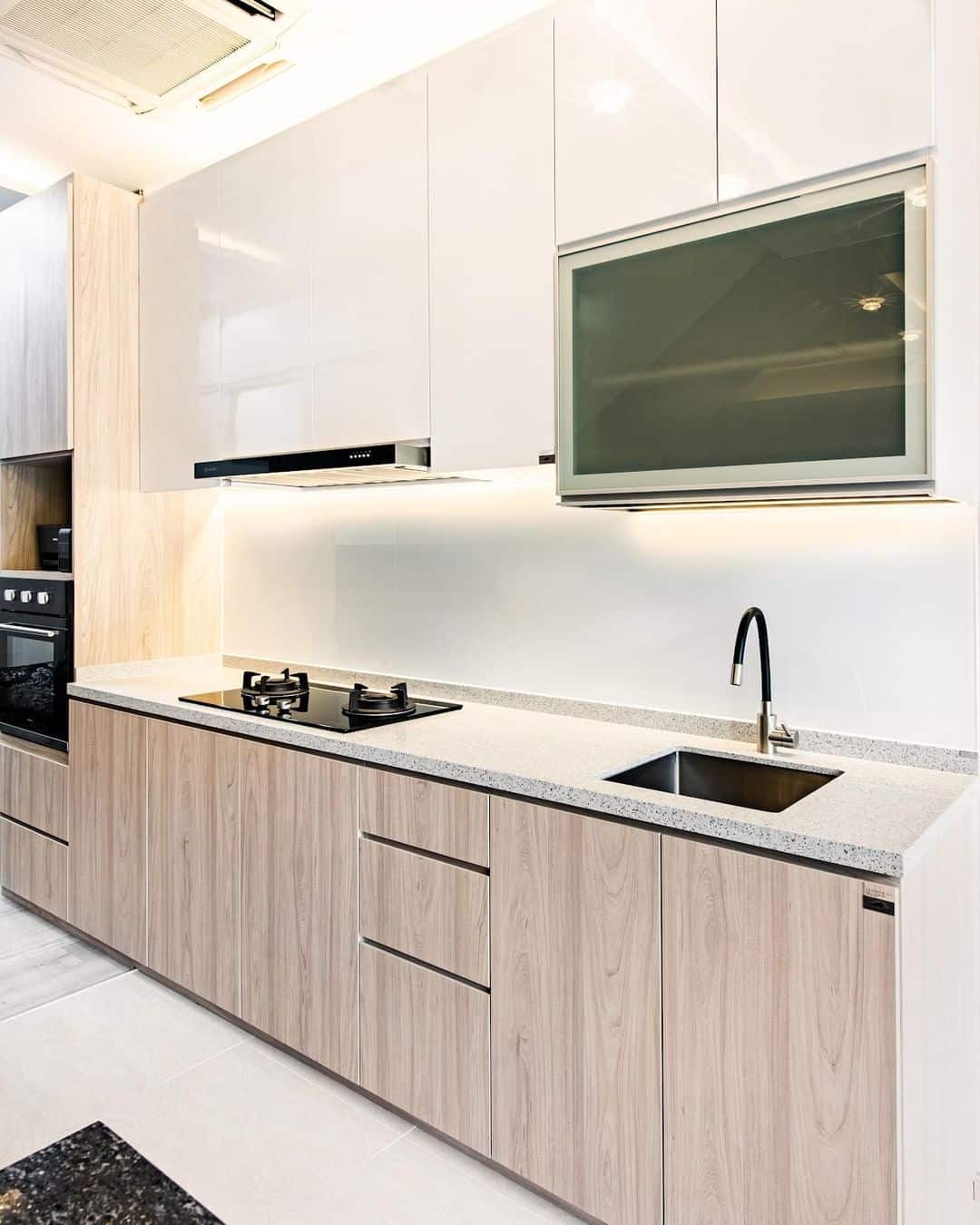 Laminates featured: PG2255HG, PG1158SM (kitchen cabinets)
A Space You'll Love
There will always be new trends emerging every single year, so which laminate will stay a classic in years to come? In this case, Fair Maiden (PG2255HG) laminates will always give your cooking space a timeless look. Coupled with Soft Swiss Elm (PG1158SM) laminates on the lower cabinets, these wood grain laminates add a pop of colour and soften the all-white look. Beautiful yet practical, this two-toned aesthetic is perfect for your kitchen design.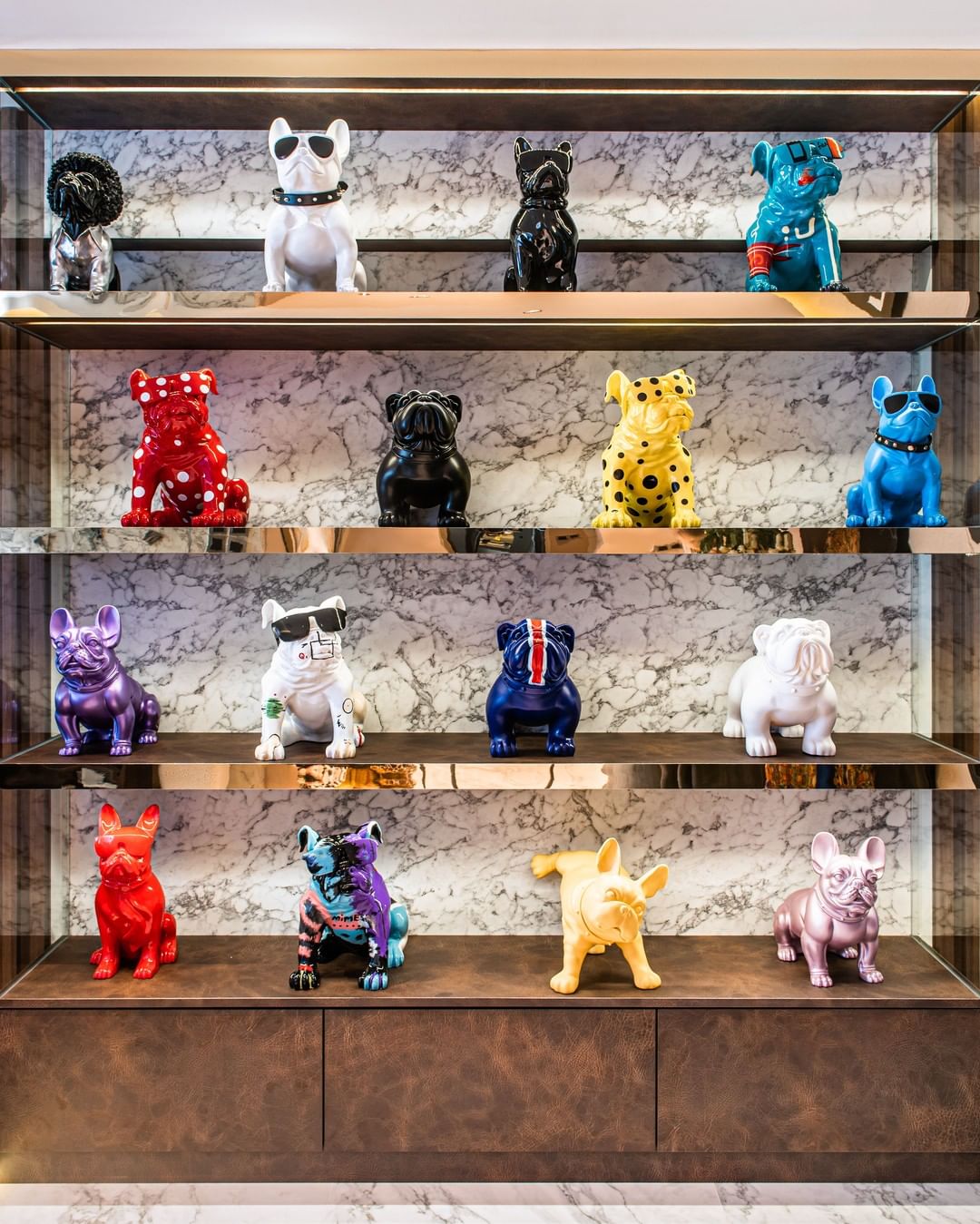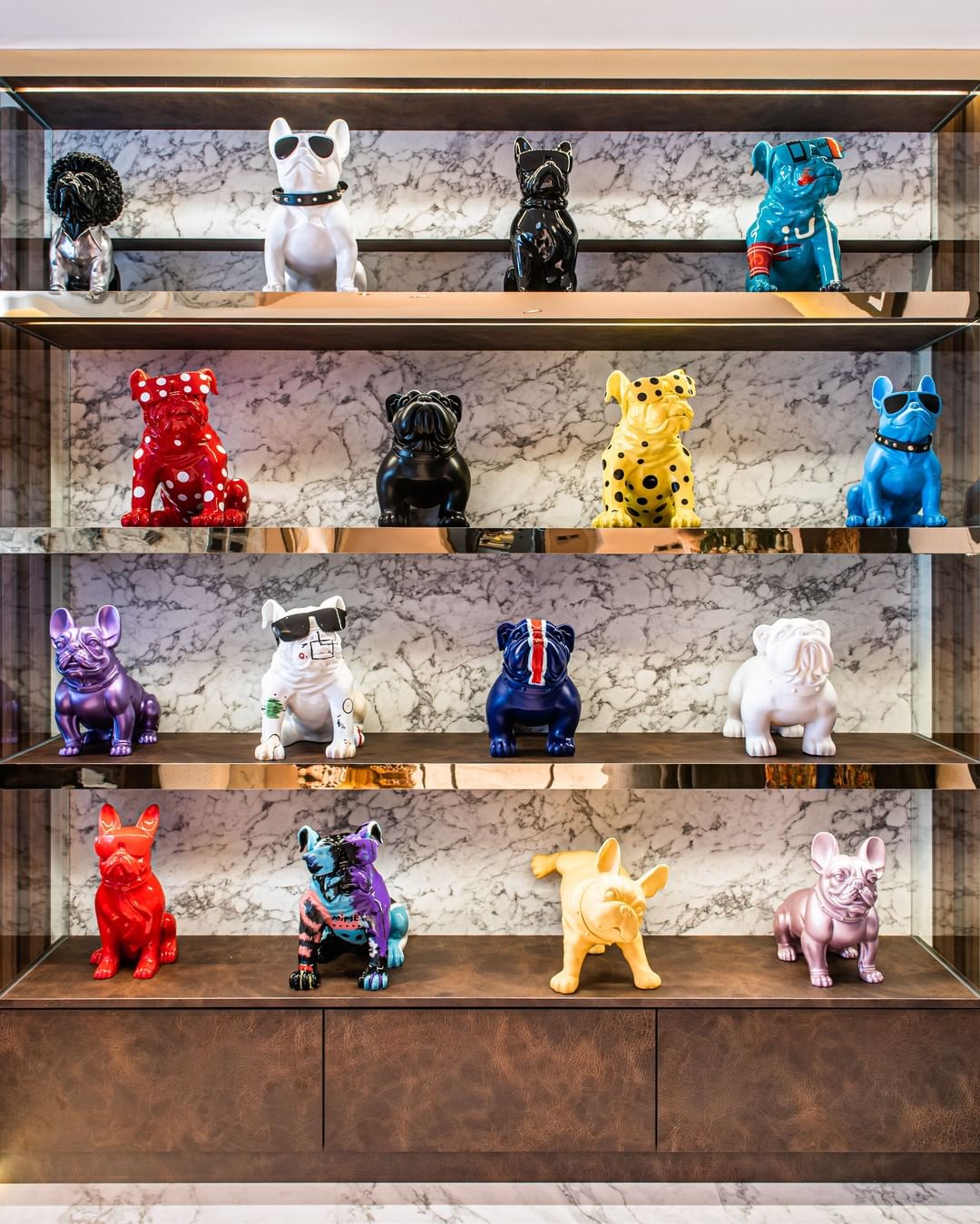 Laminates featured: PG2611T, WPL1900LT (display shelf) 
Life Of The Party
Adding a modern touch with its misty veins, Cloud Marble (PG2611T) laminates will be a complete game-changer as a backdrop. It also complements the existing marble flooring, elevating the sophistication of this room. Gris Poivre (WPL1900LT) laminates bring warmth into this space and further enhances the beauty of the display shelf. By combining these two different styles together, this little personalised space will turn heads whenever you have any gathering, making it a successful style revamp.
Get A Whole New Look
Here at Jennings Laminates, you are sure to find laminate designs that suit your style and budget. Before you make your decision, you can always visit our showroom and take home some of our laminate samples. Let our laminates breathe new life into your abode once again.
---
 Ready to get started?
Don't forget to first visit our blog for more nifty tips and get the latest updates on our Facebook page today!
Need more information? Drop us an online enquiry and we'll be happy to help!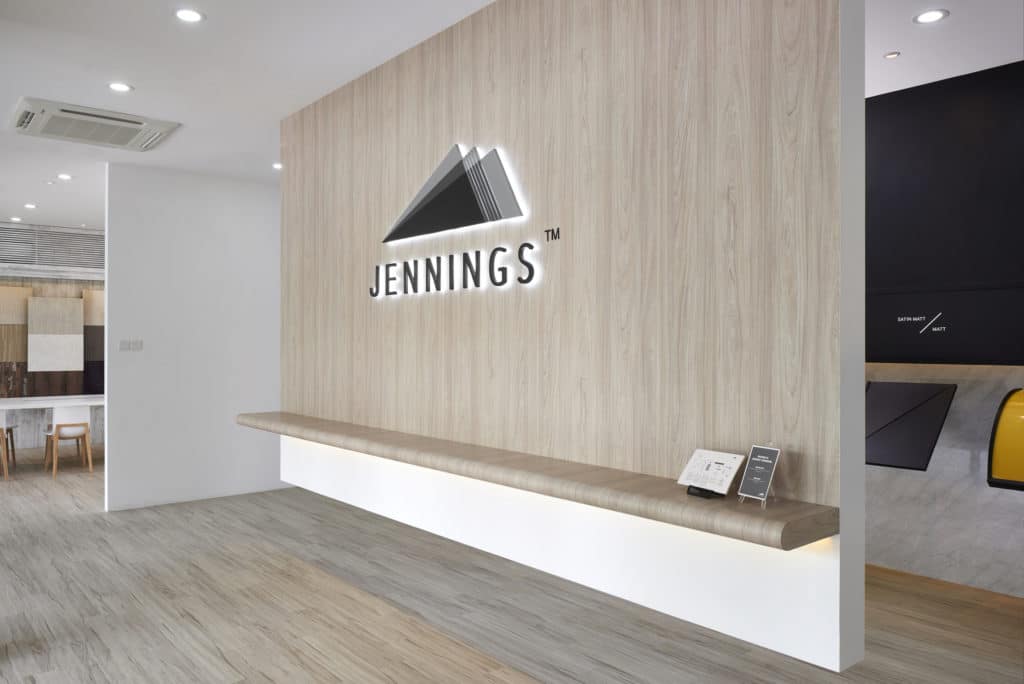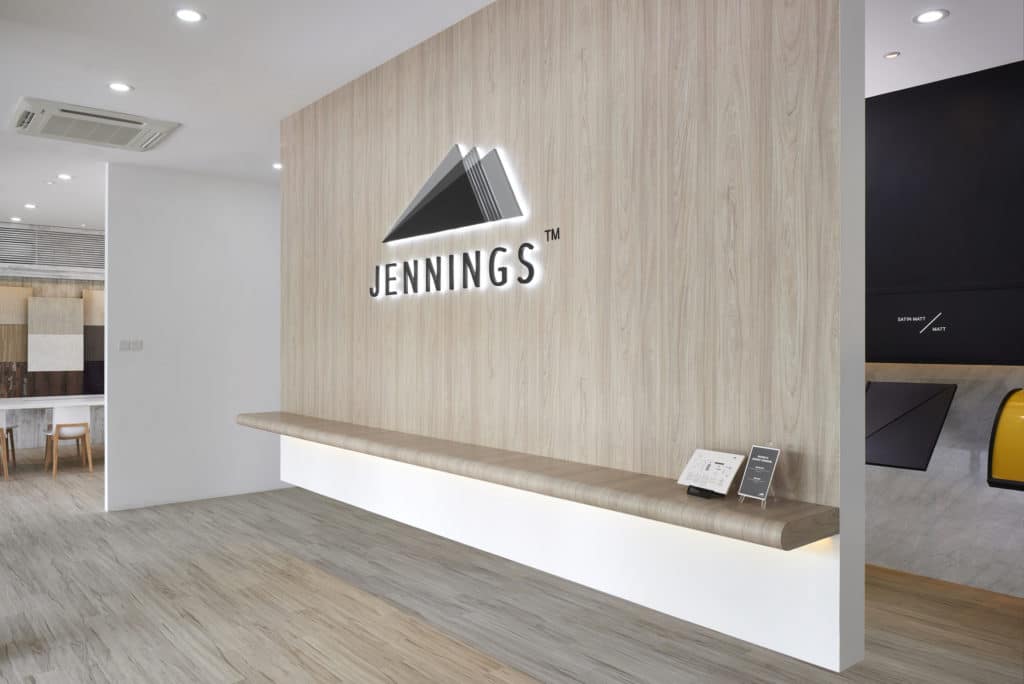 Address:
23 Sungei Kadut St 1
Singapore 729323
Mondays – Fridays:
8:15am to 5:15pm
(last walk-in at 4:45pm)
Saturdays:
8:15am to 3:15pm
(last walk-in at 2:45pm)
Closed on Sundays and Public Holidays