The Best Laminates For A Cozy Home This Christmas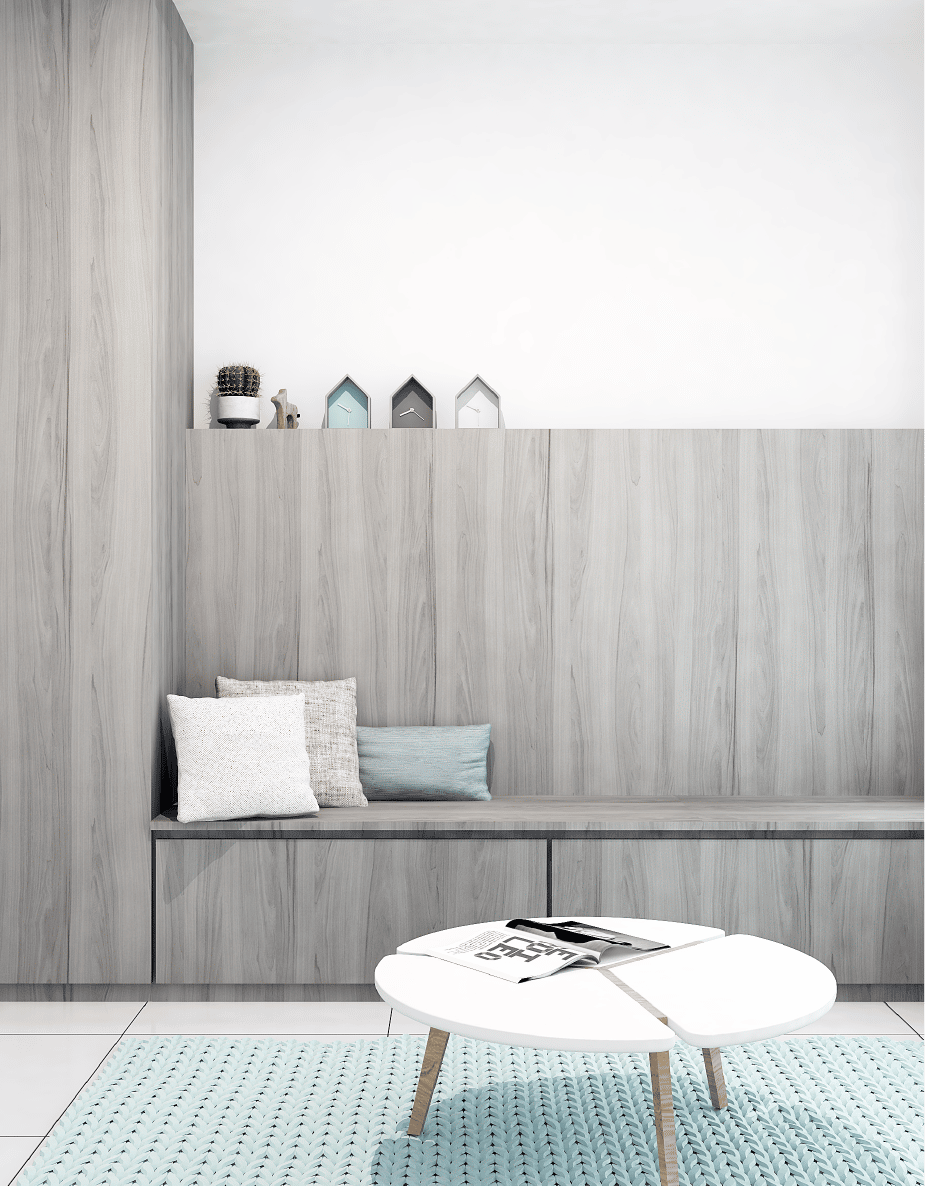 It is beginning to look a lot like Christmas. While you are planning your budget expenditure for next year, your children are dreaming of having tall brightly-lit Christmas trees and sparkly fairy lights decorated here, there and everywhere. As much as you want to fulfil your children's dreams, unfortunately in Singapore, the space that we have in our homes might not be large enough to accomplish that. For something that is easy on the wallet and even easier to achieve the Christmassy scene, applying laminates is a good approach to go for. Browse through some of these laminates that can get you and your family all set for the festive occasion.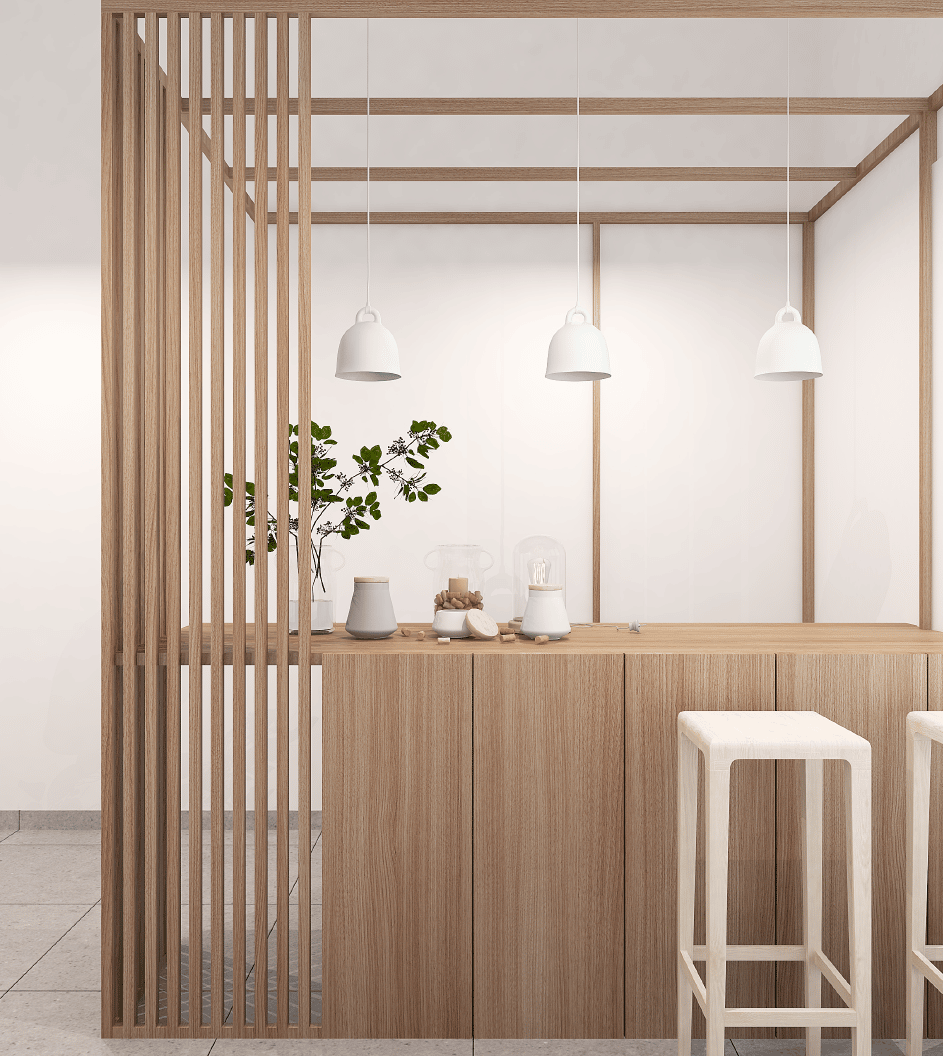 Featured Laminate: PG8920ZM (table)
Soft Rustic Comfort
The combination of wood and greenery is a timeless pairing when it comes to Christmas decor. Texas Oak Cammeo (PG8920ZM) laminates mimics a wooden appearance, infusing a rustic touch to the overall appearance. The vertical lines running down the laminate creates a cohesive and structured look. Along with a small potted plant and white ceiling lights, there is a sense of serenity that feels the space. The light earthy look completes the look of a restful corner to settle in with your favourite Christmas music playing in the background.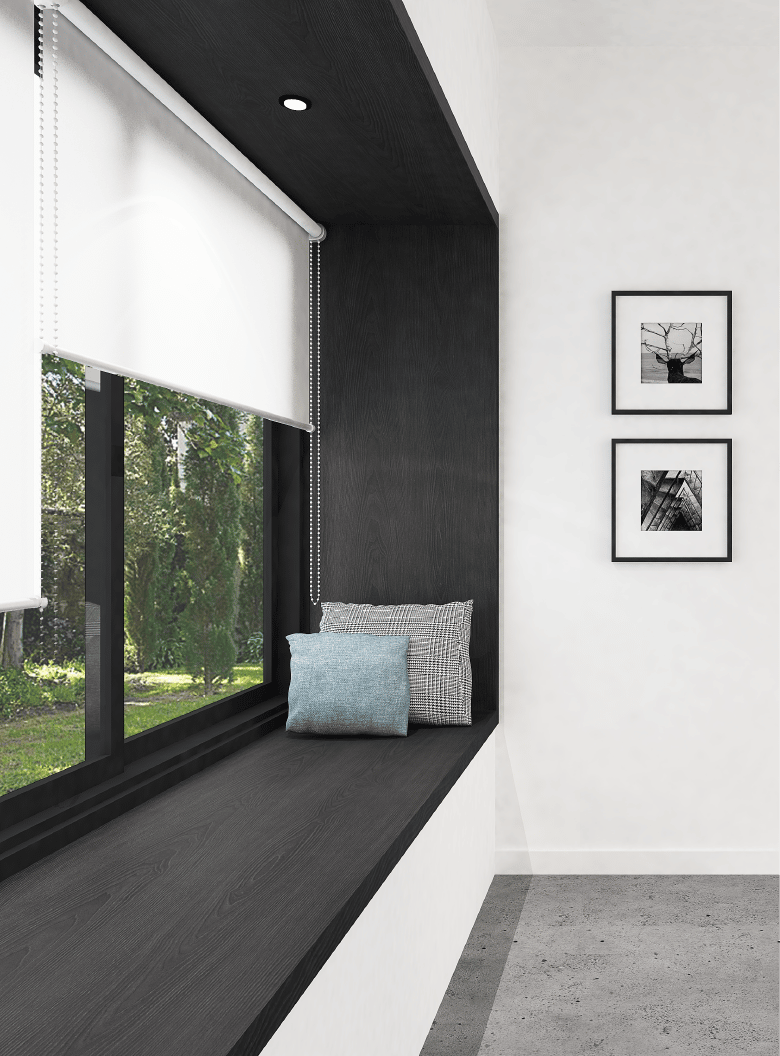 Featured Laminate: PQ7117SY (window seat)
Cozy In Monochrome
Most usually leave their window seats empty and under-utilised when in fact, there is so much that they can offer. If your interior is designed in black and white and you are planning to stick to the theme, nothing stands out more than items with a strong presence and that counts our Graphite Crown Oak (PQ7117SY) laminates.
Teamed with some fluffy cushions and monochromic statement pieces, darker laminates highlight the space even more. Complementing the room's existing design, these laminates creates such a homey feature that will be perfect for your reading or some meaningful conversations. This beautifully-laminated window nook will soon become your favourite place to sit comfortably in with a book and for your children, well they will probably be dashing to this newly decorated space to unwrap their presents at.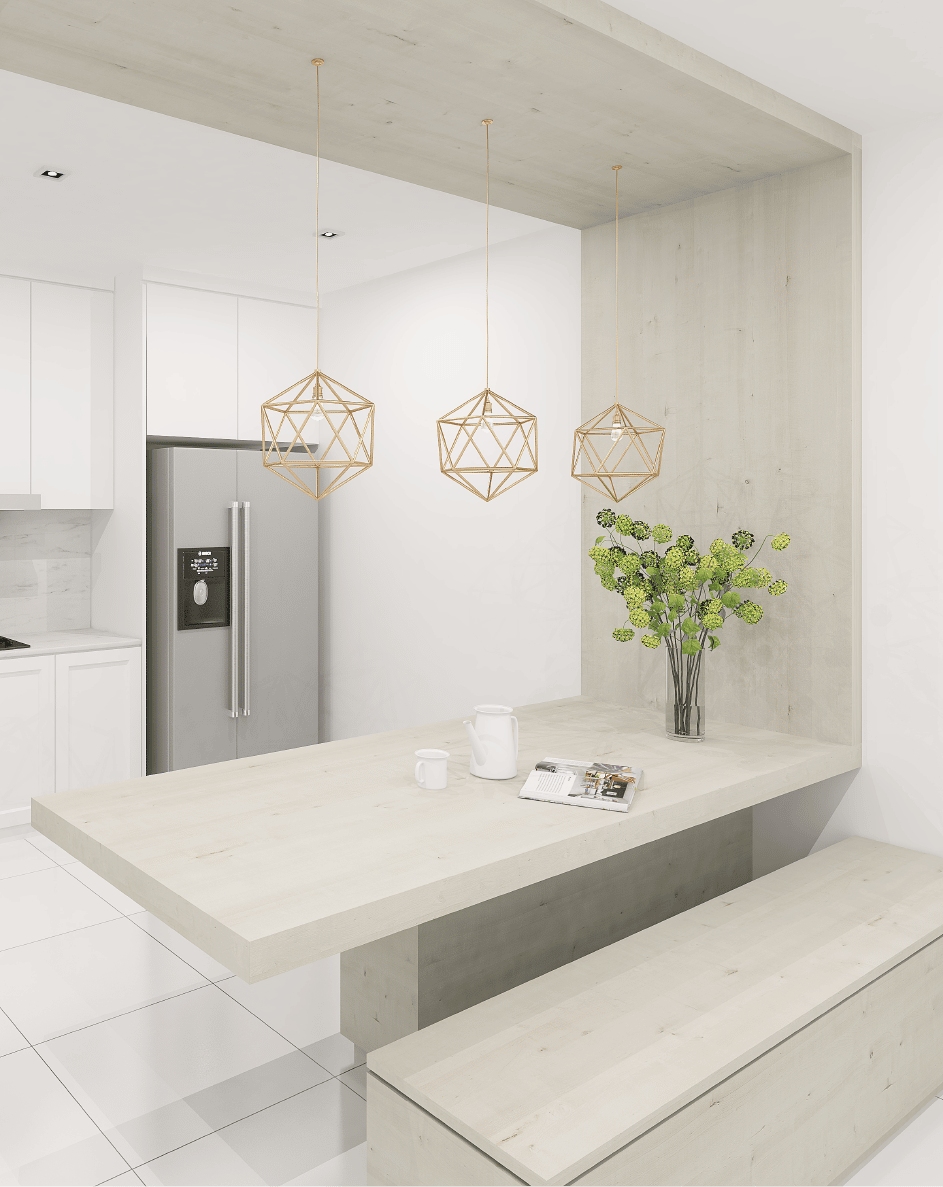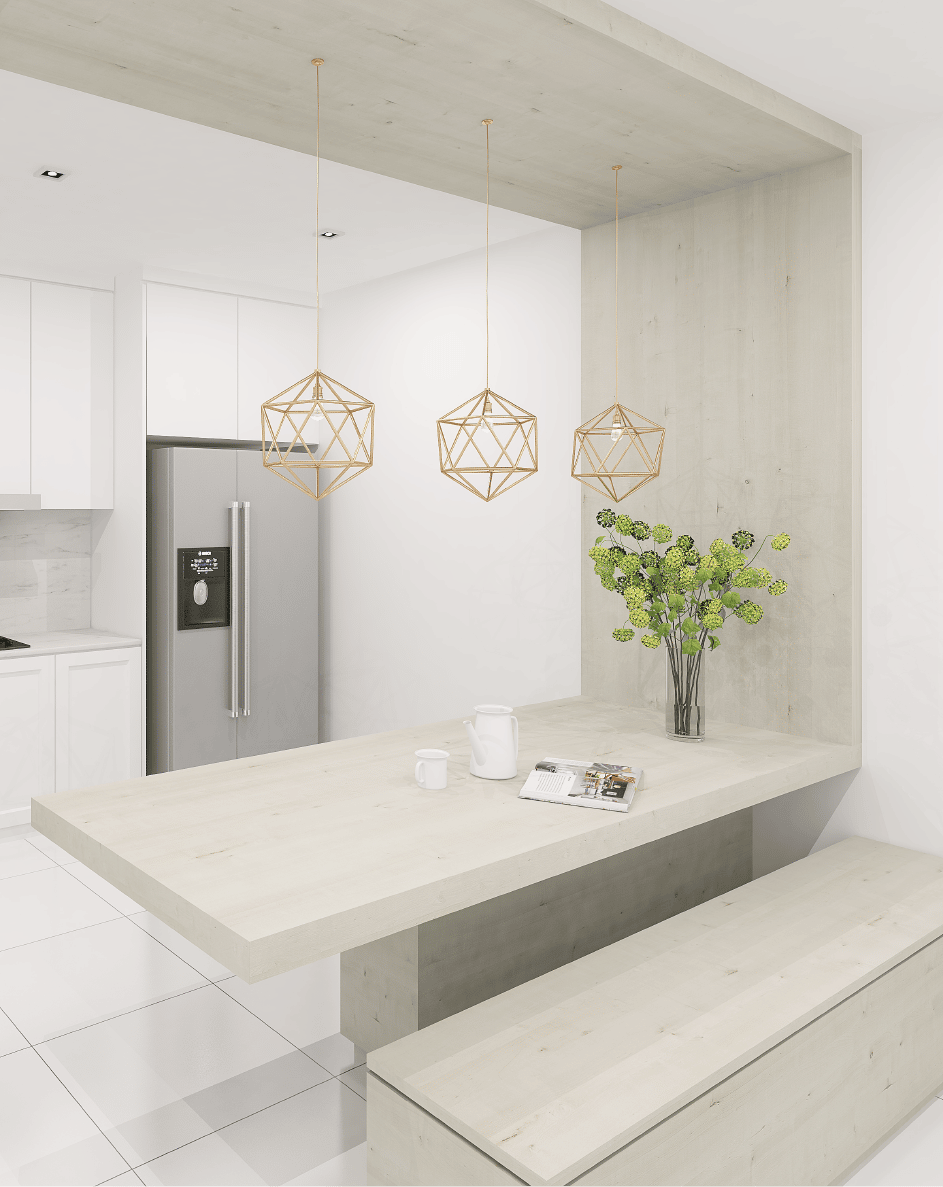 Featured Laminate: PJ1130SM (table, seats)
Subdued Spirit Of Christmas
For areas that take up the majority of the space, they are important in establishing the tone of your house. You can transform the core of your dining room with White Birch (PJ1130SM) laminates. Here, the design on the table continues to span seamlessly across the wall and ceiling with the use of feature walls. This is a smart way of making use of all your space but as these laminates are of a neutral shade, the result is subtle and will set just the right mood for a relaxing Christmas dinner.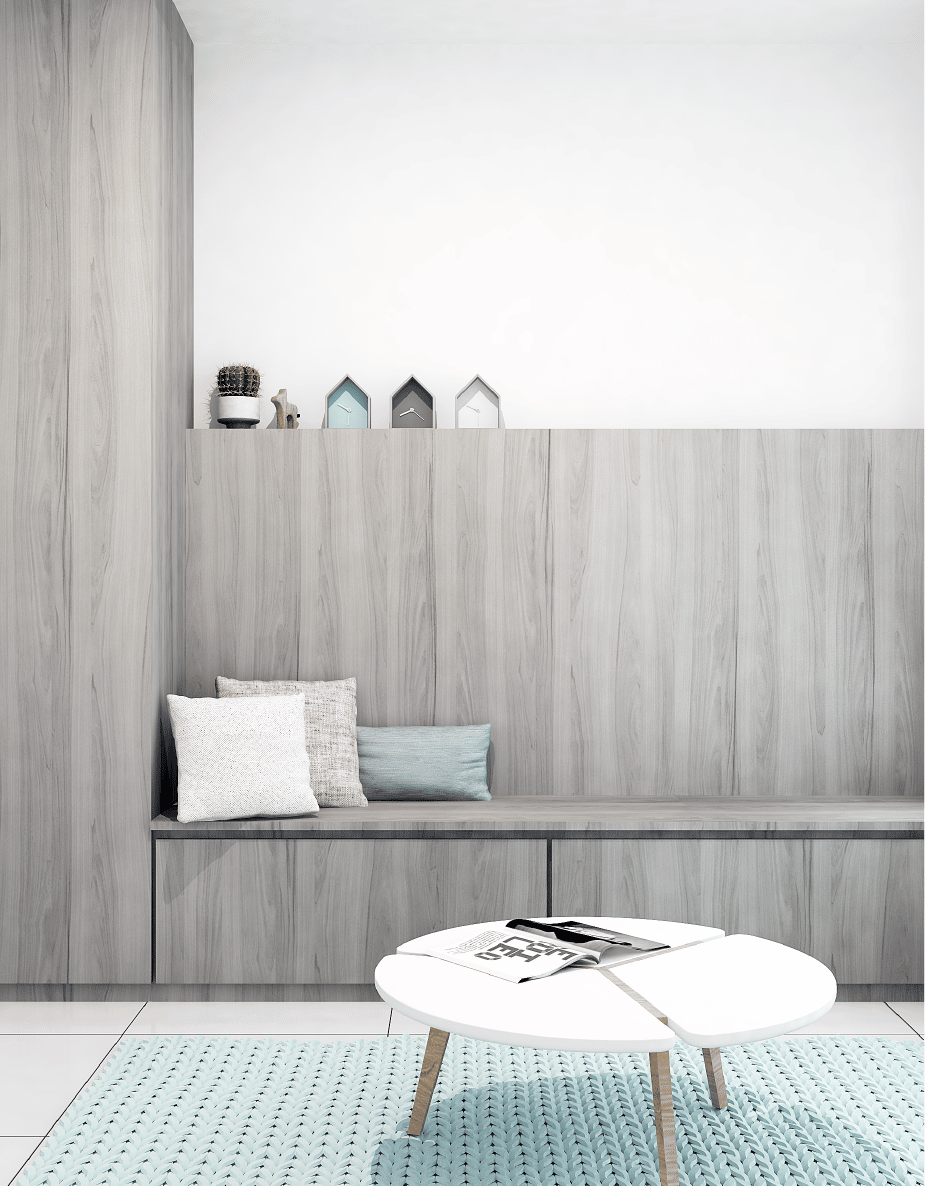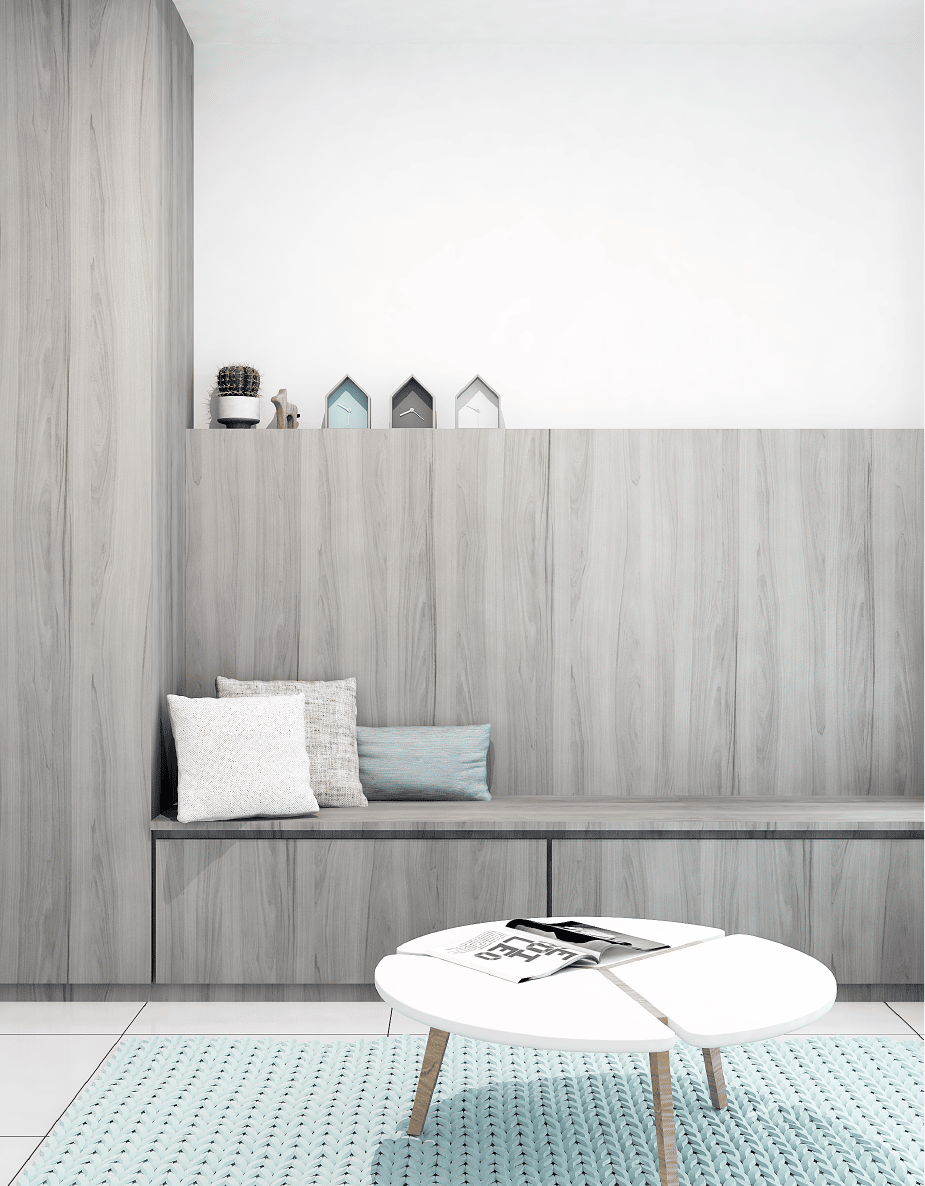 Featured Laminate: PG1502T (seats, cabinet)
Pretty Up White With Grey
Or why not try something different this Christmas? A grey colour palette does not typically come to mind when you are thinking of how best to exude the holiday spirit. That is because grey can appear flat and boring if not used properly but here, the colour of Sea White (PG1502T) laminates is a gentle grey shade that gives off a welcoming feel. While introducing coziness, these half-crown laminates also puts elegance and charm in this space.
The grey and white setting will guarantee all the attention goes to your vivid green Christmas tree. But if your tree is frosty white, imagine how well this laminated feature will match with it.
Truly A Merry Christmas With Our Laminates
Christmas is around the corner so if you have been looking to refresh your decor, the time is now for you and your family to get that extra burst of festive energy. Even after the celebratory season, these laminates will continue to look stunning. Now you know which laminates to look out for if you are starting to plan your visit to our gallery.
---
 Ready to get started?
Don't forget to first visit our blog for more nifty tips and get the latest updates on our Facebook page today!
Need more information? Drop us an online enquiry and we'll be happy to help!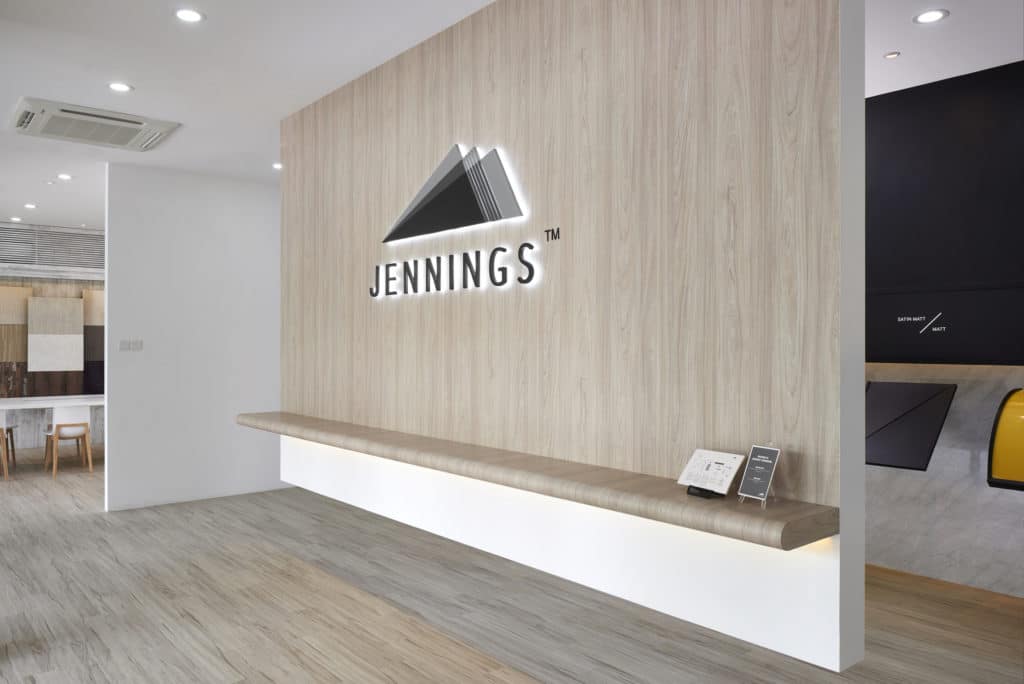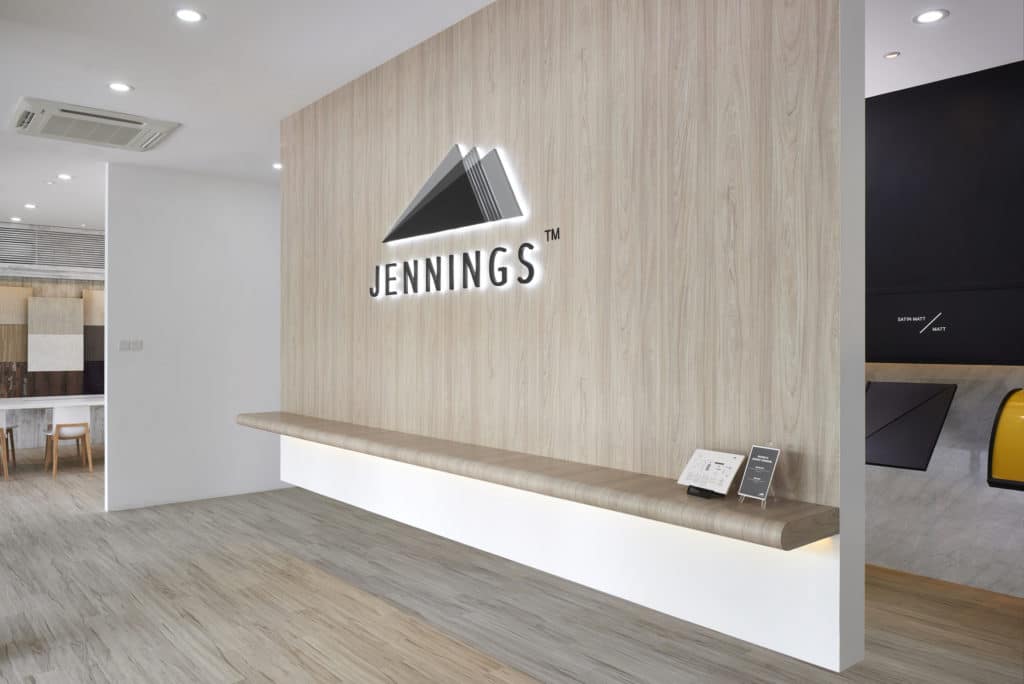 Address:
23 Sungei Kadut St 1
Singapore 729323
Mondays – Fridays:
8:15am to 5:15pm
(last walk-in at 4:45pm)
Saturdays:
8:15am to 3:15pm
(last walk-in at 2:45pm)
Closed on Sundays and Public Holidays