Tips To Encourage Office Productivity Using Laminates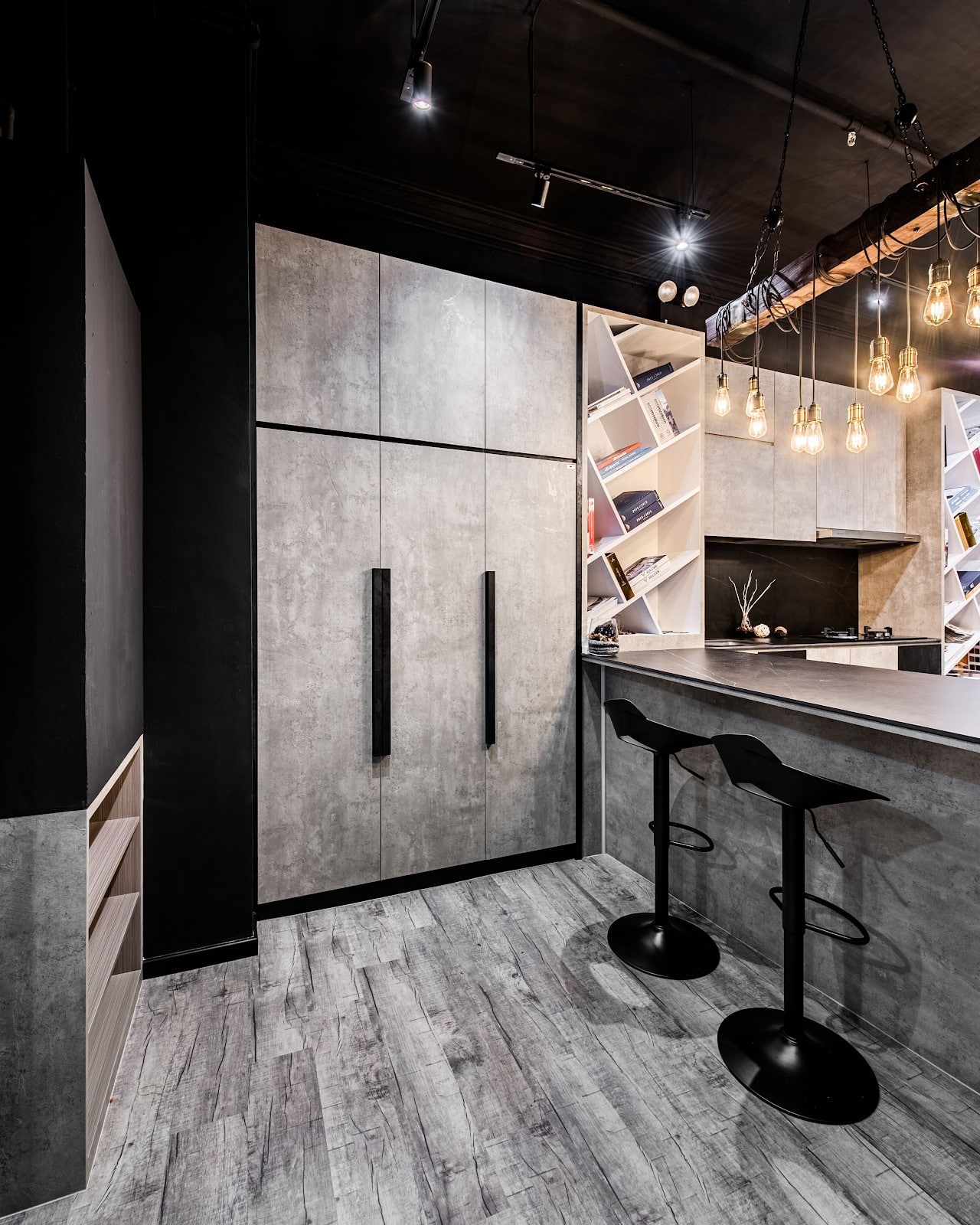 Did you know an office environment that looks boring and uninspiring can make one feel drained? The right atmosphere, on the other hand, can motivate and spark creativity, all while enjoying the surroundings even at work. With a wide variety of laminate sheets to choose from, you can make your workplace look and feel as efficient as possible. If you are starting to decorate your new space or intending to refresh the look of the office, here are some office design ideas to get you started.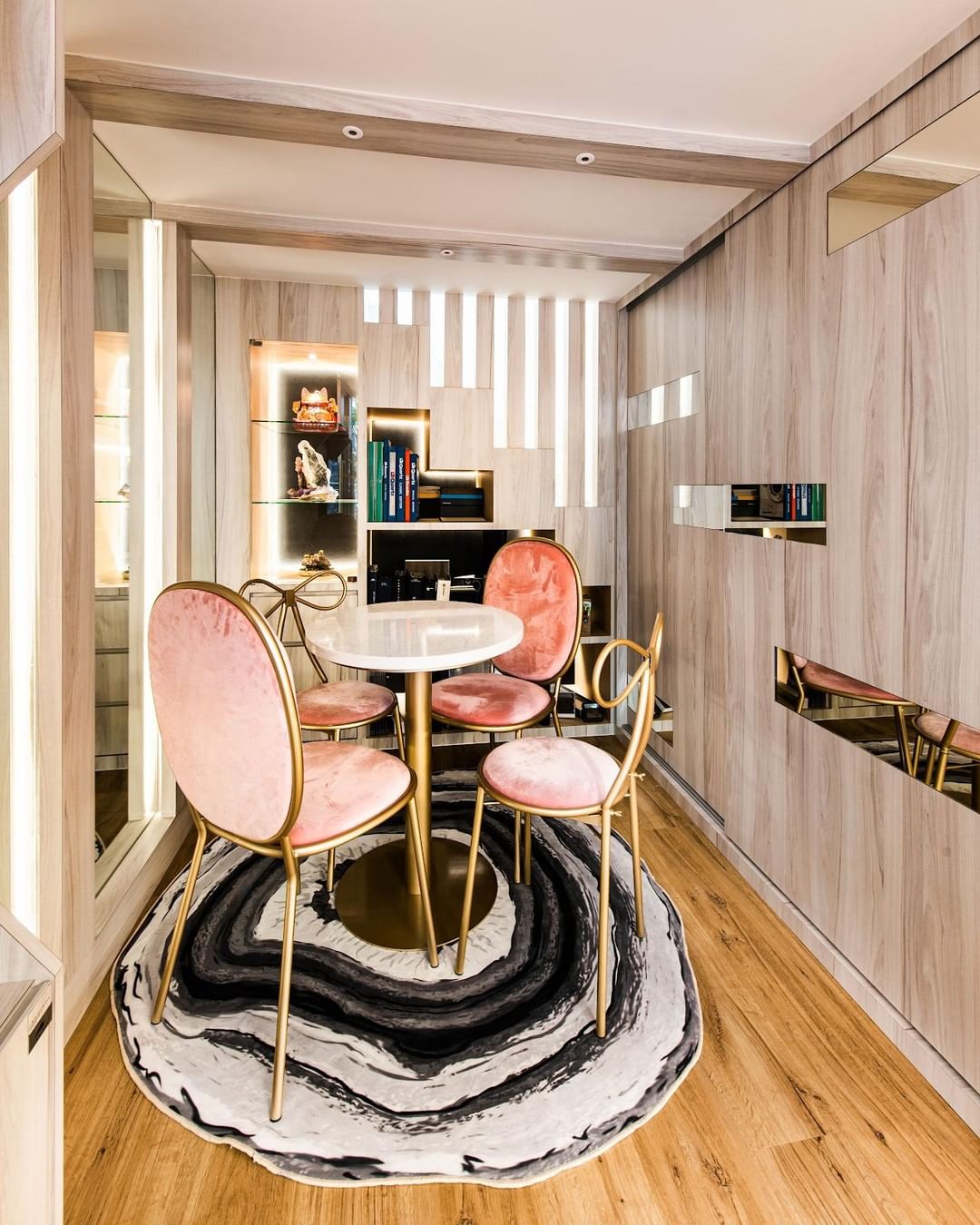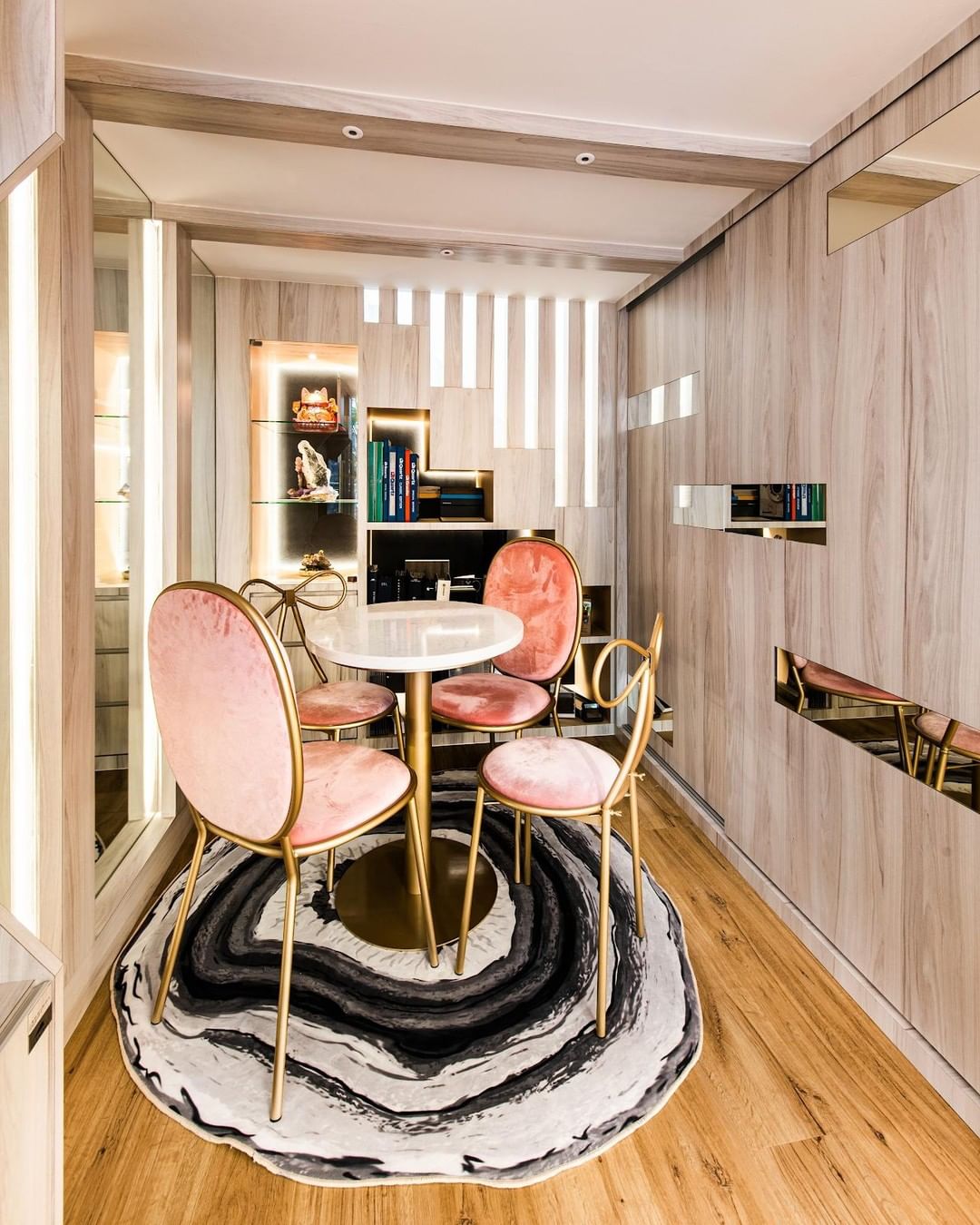 Laminates featured: PG1502T (feature wall)
Meeting In Style
If you are working with an open office layout, consider having floor-to-ceiling partition walls to designate areas and section out the space you have. Here, Sea White (PG1502T) laminates are applied on the wall, a simple upgrade that contributes to this soothing wood-toned colour palette. For meeting rooms where you will be meeting potential partners, such a design will add a homey touch while keeping things professional. Adding a black and white rug to ground the room will make an interesting addition.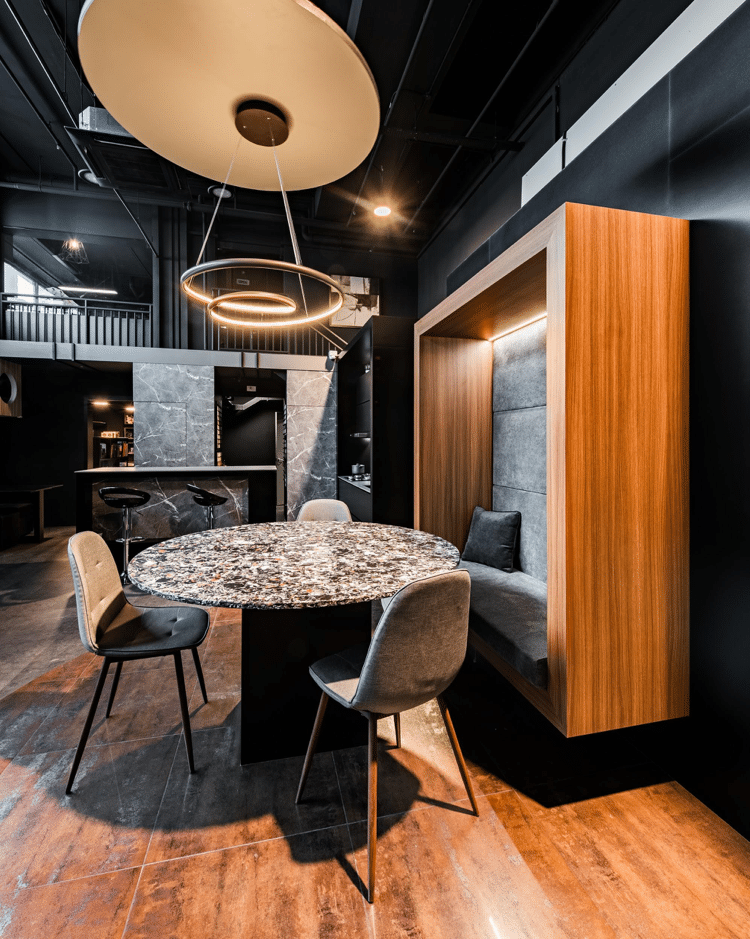 Laminates featured: PG8921ZM, JA2110T (Seating area)
Out Of The Box
For those who spend almost eight hours sitting at a desk with minimal movement, it is always recommended to get up and move around once in a while. For a little escape from that stiff sitting posture, make use of your wall space and include your own little personalised corner. Texas Oak Granato (PG8921ZM) laminates are clad around this seating space, complementing the other warm tones for a welcoming feel. Applied on the feature wall are Matt Black (JA2110T) laminates, which helps make this seating area pop. Soft grey cushioning completes this setup, a combination of comfort and functionality.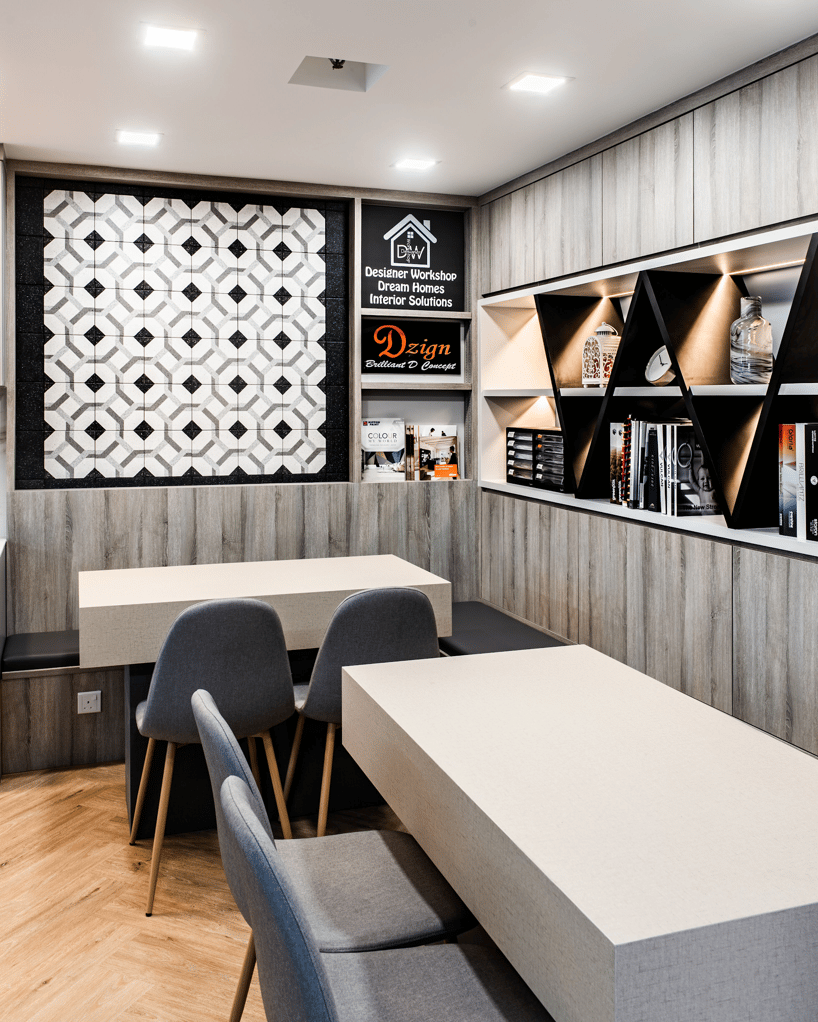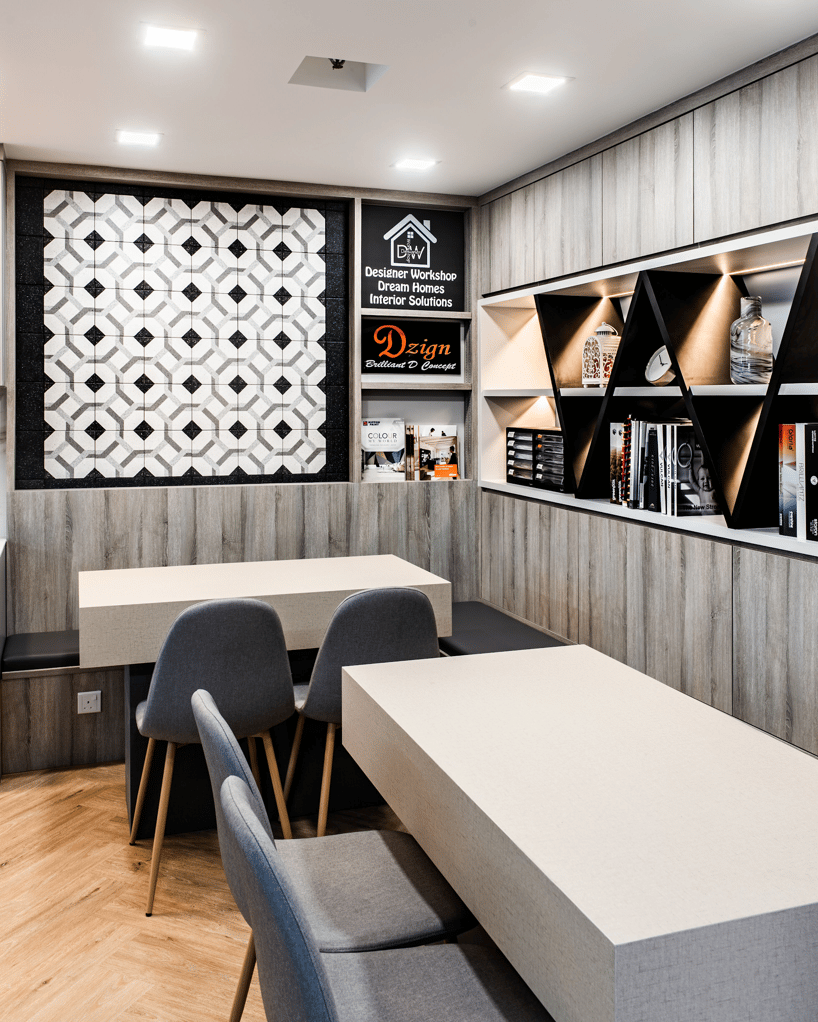 Laminates featured: PJ2292WY, JA2110T (feature wall)
In Between Black And White
Beyond monochrome colours, grey is a great neutral to explore in your workplace. When properly designed, it can be particularly alluring to the eye. Gris Acier Oak (PJ2292WY) laminates fill this space with its muted wood grain design, a staple that will never go out of style. Additionally, Matt Black (JA2110T) laminates are used here to accentuate certain areas, adding depth to this working space.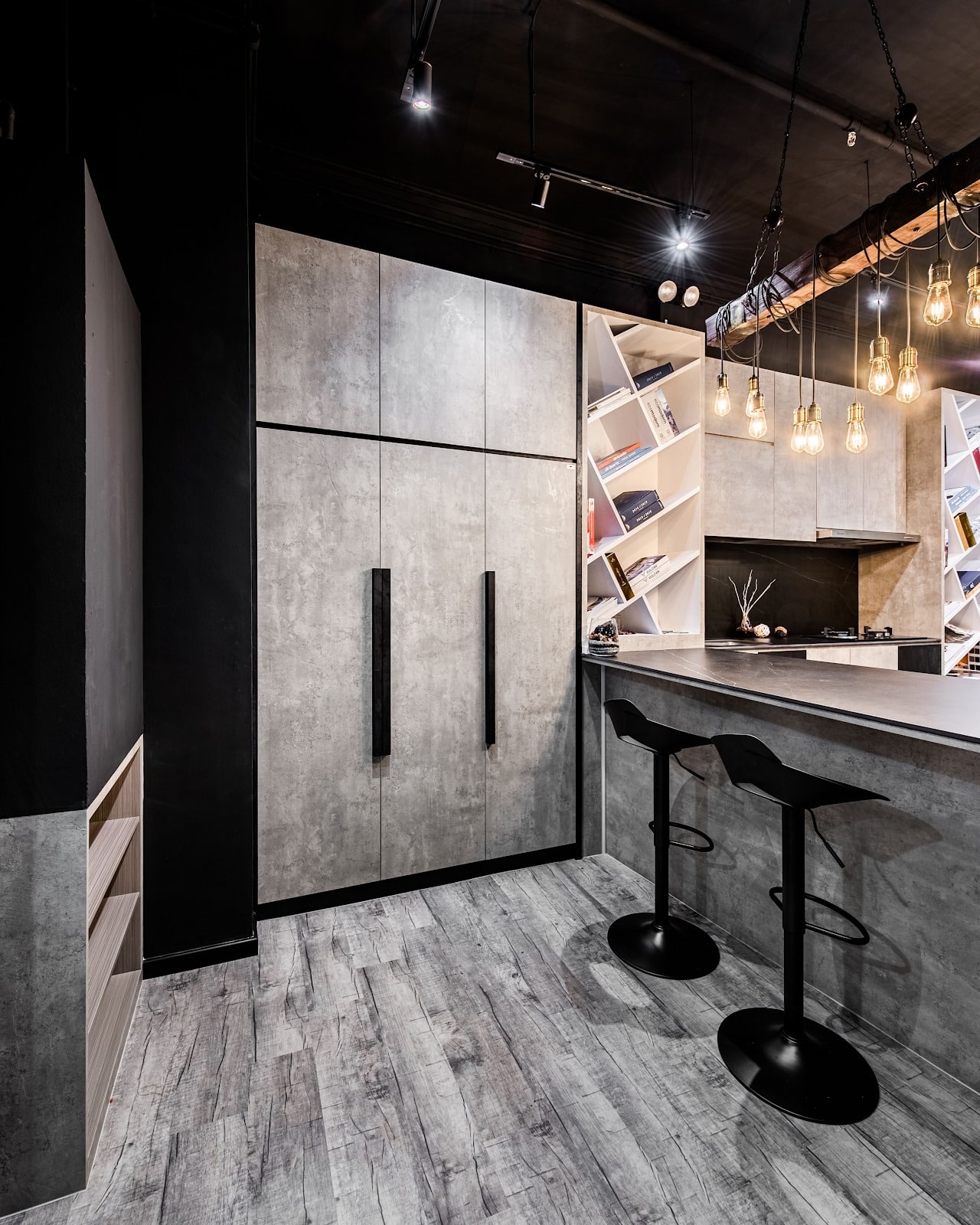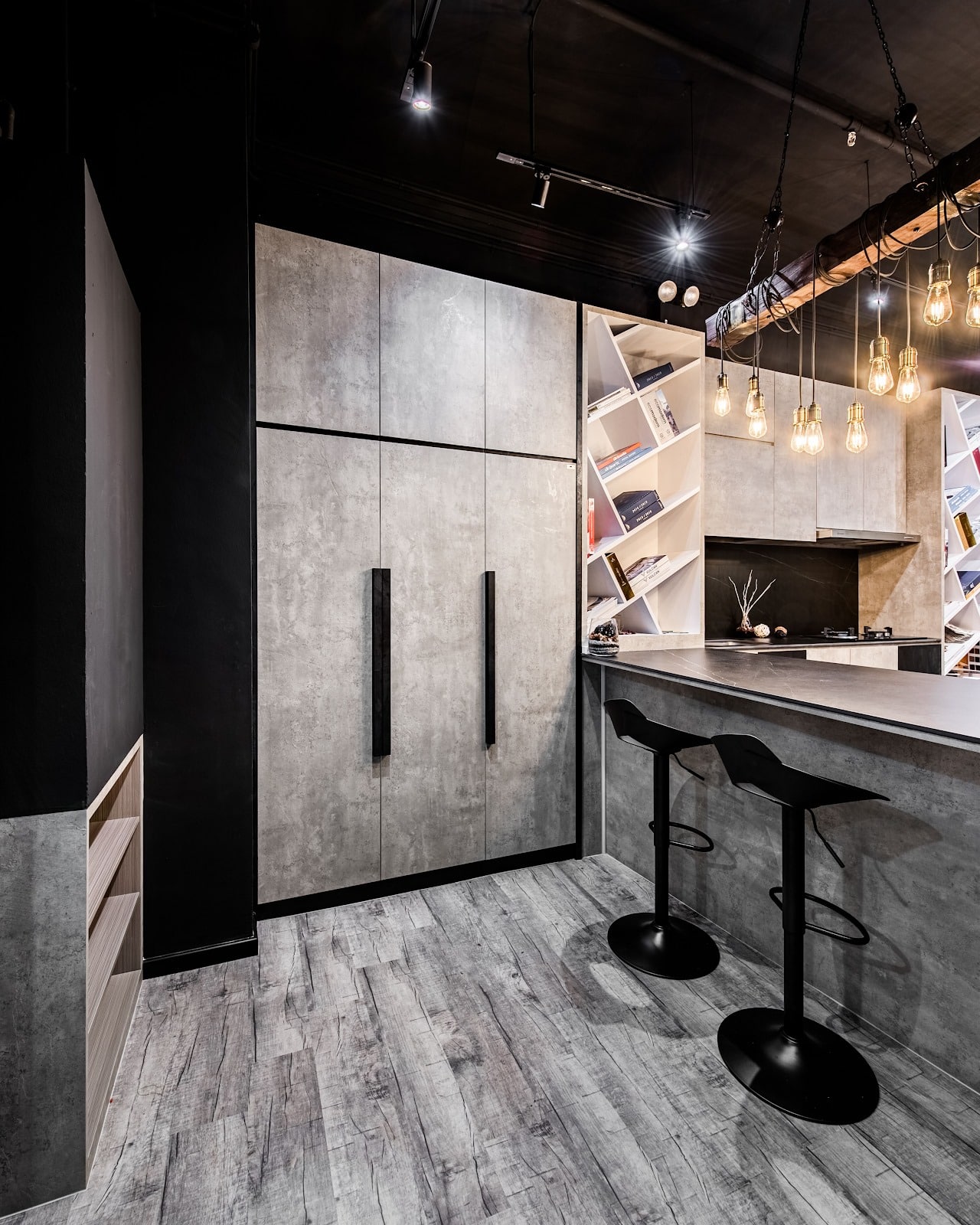 Laminates featured: PQ2502MO, PQ2995MO (cabinet)
Go Industrial
The industrial aesthetic is a popular concept used in office designs. With exposed bulbs and earthy surfaces, there's something about this decor style that boasts functionality. With its raw and unfinished look, Derin (PQ2502MO) laminates adorn the cabinets and blends into this warehouse-inspired office look. Paired with Schwarz Perle (PQ2995MO) laminates, the final result adds to the utilitarian appearance.
Ready To Make Your Office Design Work?
Before you start decorating your office, it is first important to know what kind of design style you are going for. If you like what you see in our inspirations above, do drop by our gallery. With our vast industry knowledge and the ability to empathise, our sales executives will be able to understand you and help interpret your design needs into viable customised solutions. Cheers to the right working environment with Jennings Laminates today!
---
 Ready to get started?
Don't forget to first visit our blog for more nifty tips and get the latest updates on our Facebook page today!
Need more information? Drop us an online enquiry and we'll be happy to help!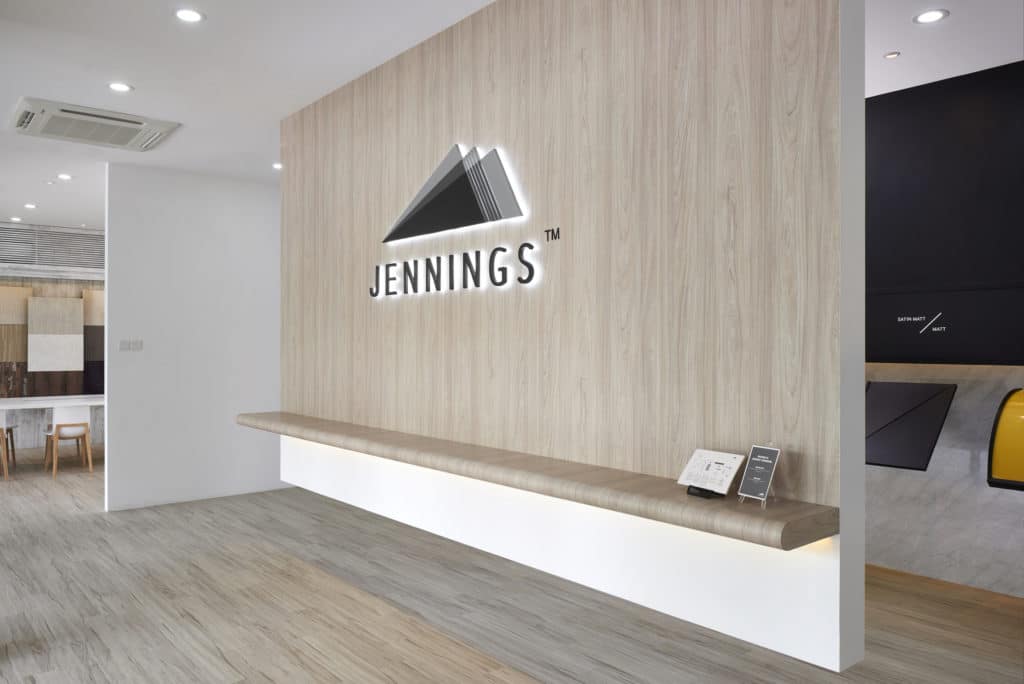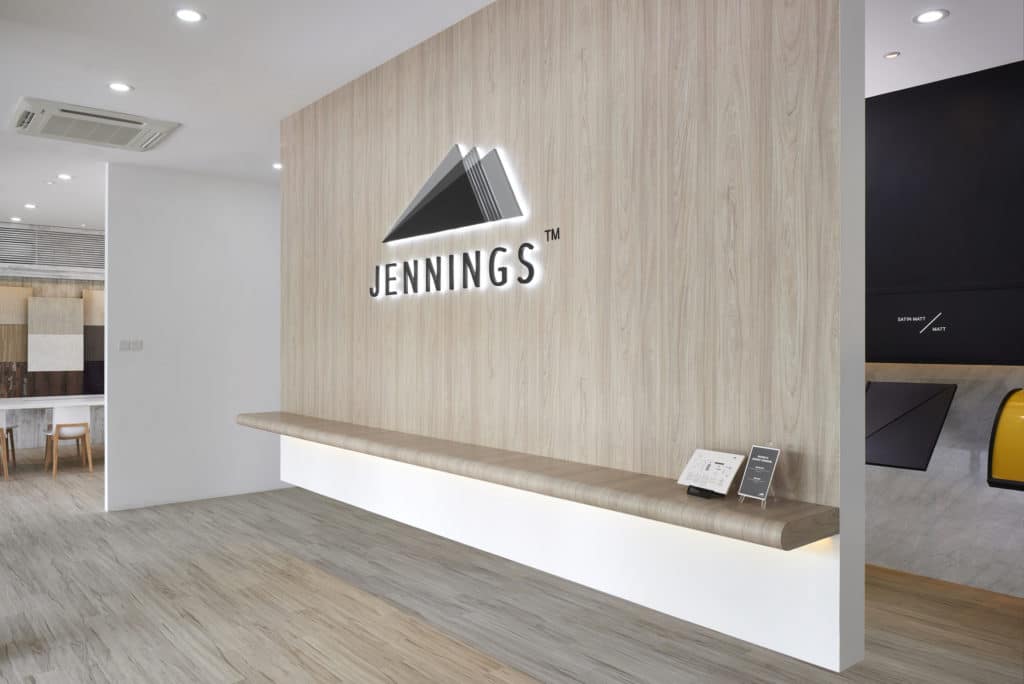 Address:
23 Sungei Kadut St 1
Singapore 729323
Mondays – Fridays:
8:15am to 5:15pm
(last walk-in at 4:45pm)
Saturdays:
8:15am to 3:15pm
(last walk-in at 2:45pm)
Closed on Sundays and Public Holidays