4 Laminate Pairings To Inspire Any Couple's Dream Home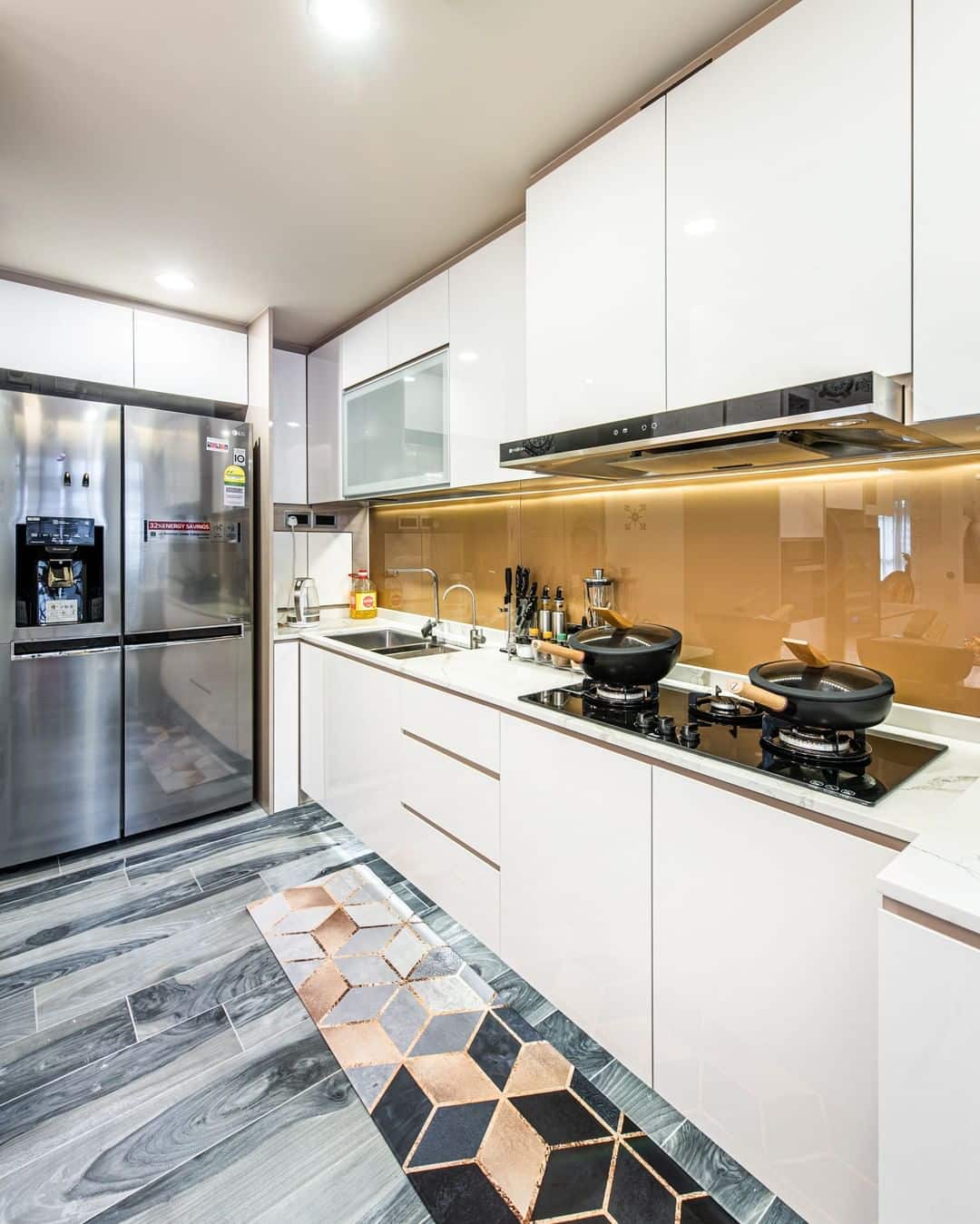 For every newlywed couple, this is a huge step: Creating your new home together. It is about incorporating both of your tastes into this space to create a well-loved home. But even if you have made a wrong decision, that is where laminates can help you achieve your dream aesthetics while enjoying the functionality of your furniture. Keep scrolling for some of the most beautiful laminate pairings we recommend for your home!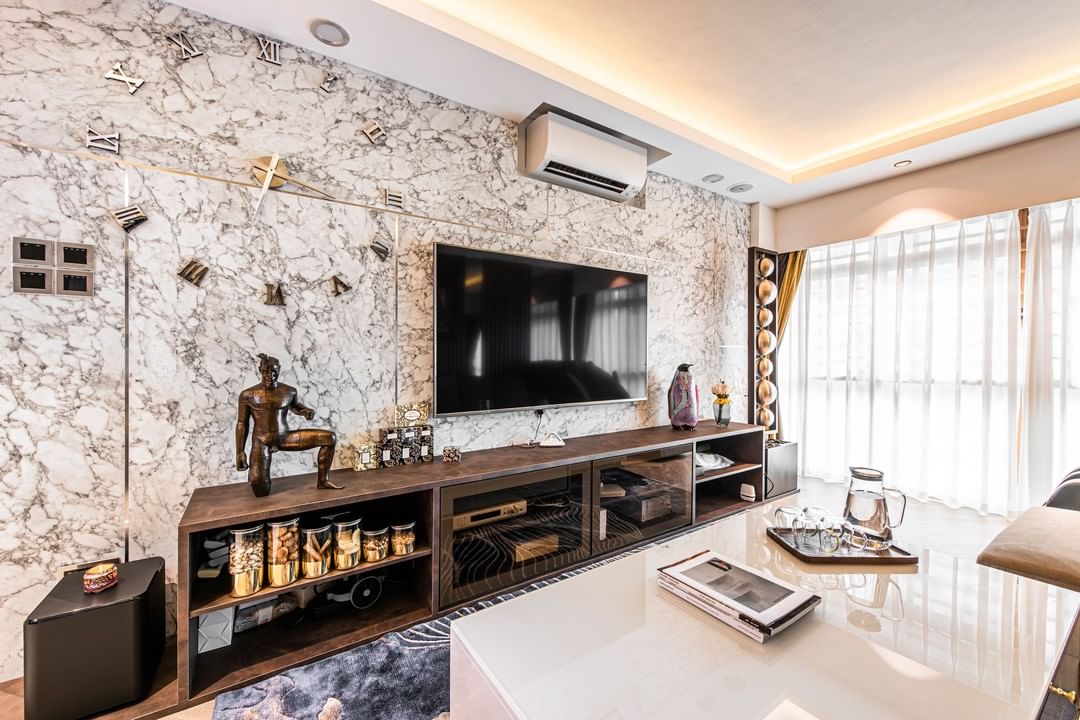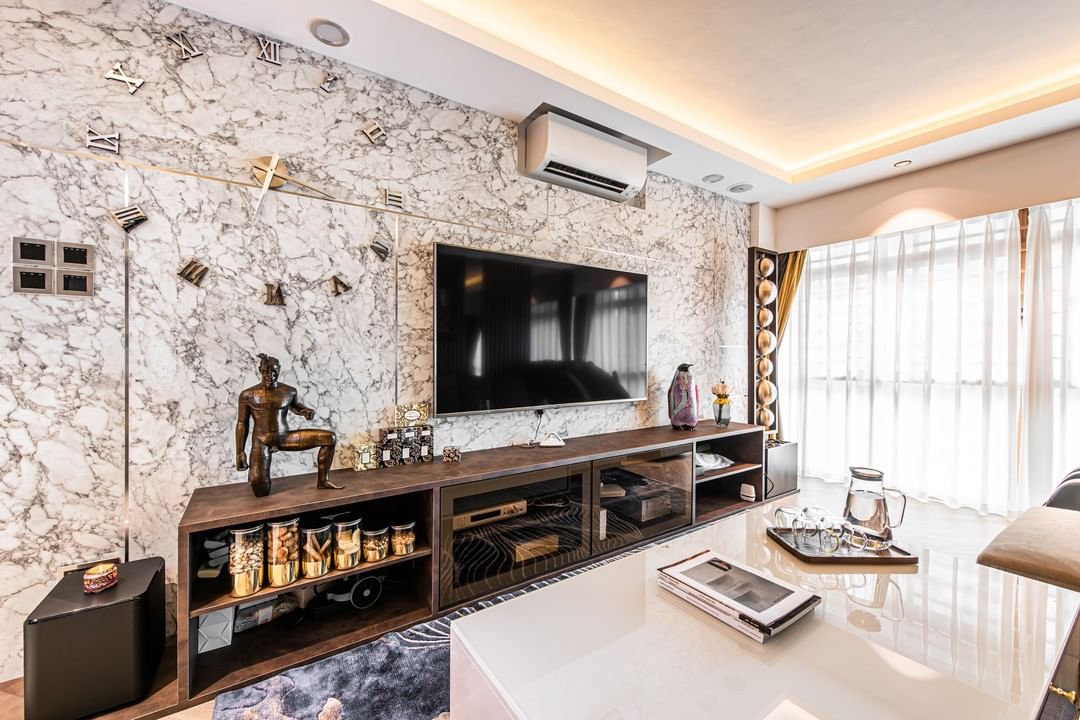 Laminates featured: PG2611T (feature wall), WPL1900LT (table console)
The Best Things Comes In Pairs
A light neutral coloured colour scheme is a great starter, allowing you to add a wider choice of bolder pieces whenever you want to in the future. Applied on the feature wall, Cloud Marble (PG2611T) laminates with its veining pattern makes a luxe statement, matching perfectly with the sleek white table. You are bound to love this lovely neutral hue that adds a sophisticated touch to this important area.
Gris Poivre (WPL1900LT) laminates are used on the table console, complementing accent pieces of similar rustic shades. These two types of laminates will fit harmoniously together in your abode and overall, large windows complete the look by enhancing the ambience of this living room space.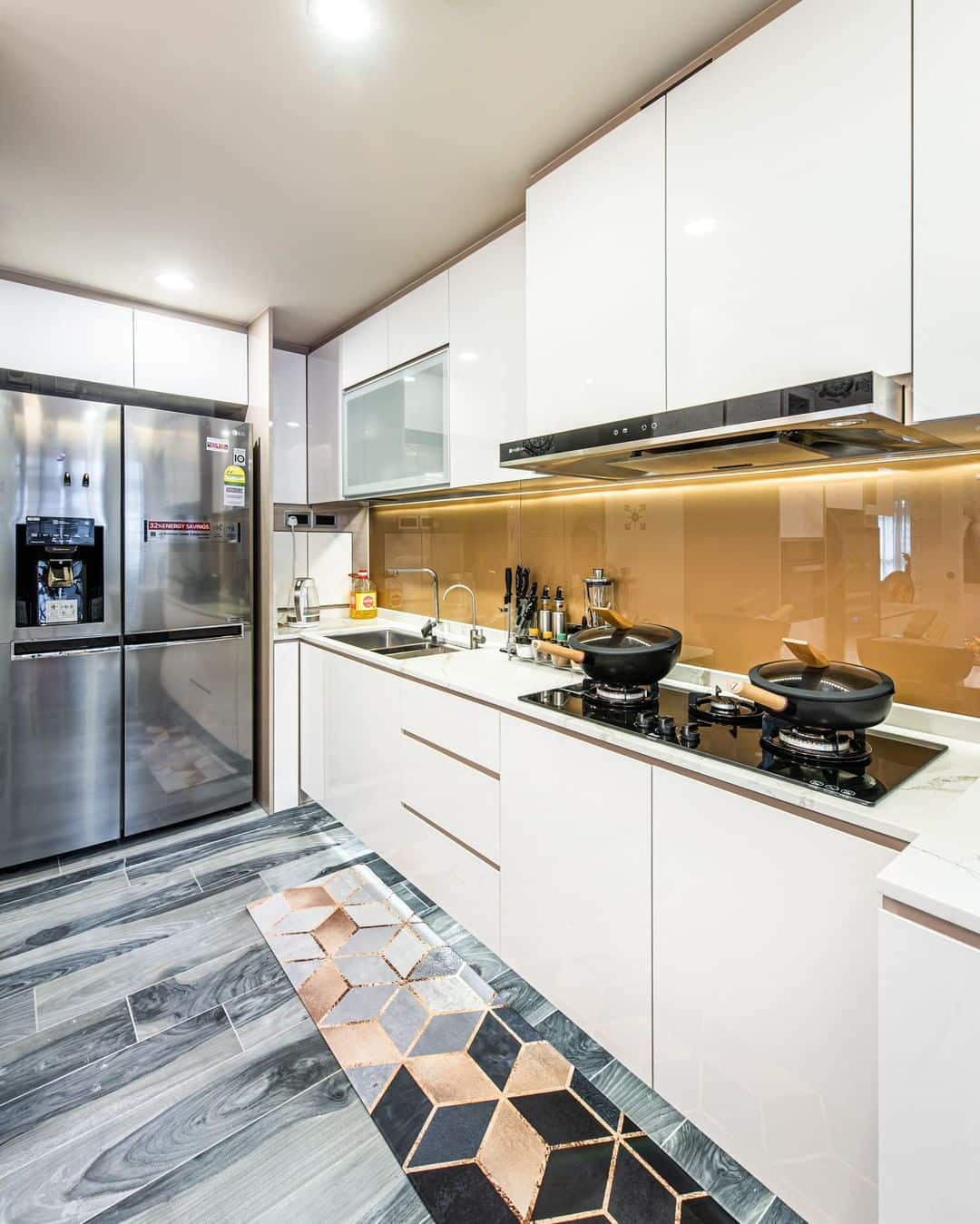 Laminates featured: PG02HG (cabinets), PG2201HG (countertop)
Meant To Be
Being the heart of the home, your kitchen will become a fun gathering space for the entire family. Not only will you be whipping up tasty dishes in here, but your kids may even lend a hand with cooking to help you out. Frost (PG02HG) laminates give a pure and posh look, a true classic that will stand against the test of time. Paired beautifully with these white laminates are Pomice (PG2201HG) laminates, which adds visual interest to the overall interior scheme.
As featured here, the most prominent pattern in the kitchen is the existing flooring and this already sets the tone of the rest of the room. If your new home is similar to this layout, your textured flooring will definitely stand out most against this predominantly white backdrop.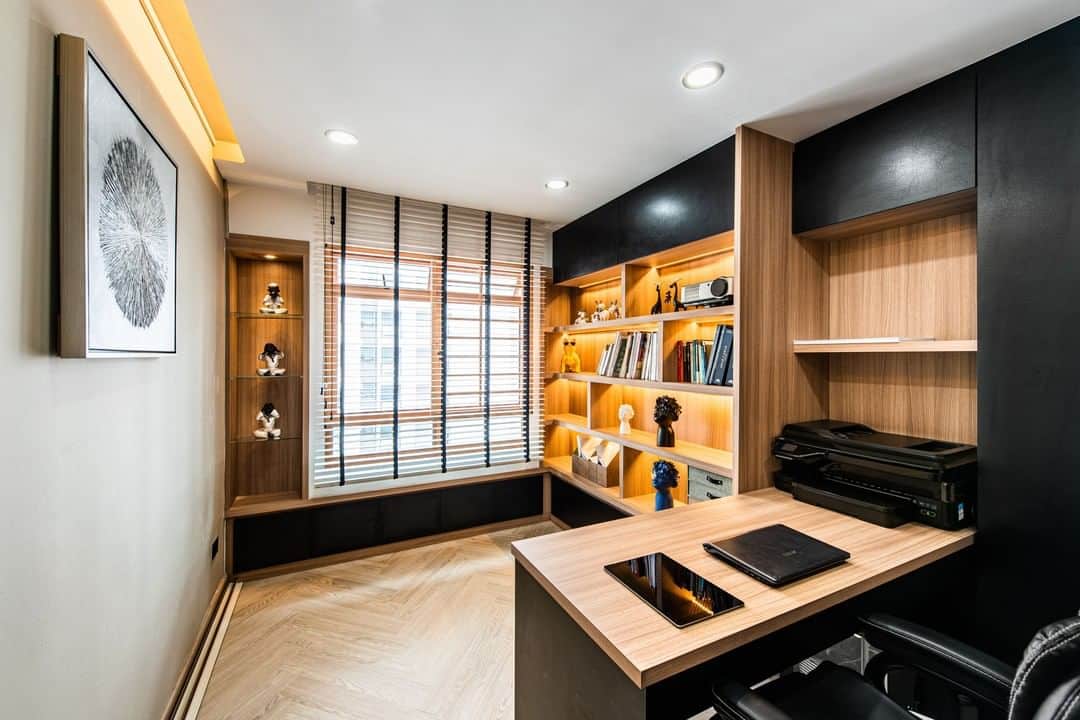 Laminates featured: PQ1399LT (cabinets), JV3803P (shelving, table)
Made For Each Other
The addition of laminates can significantly transform the mood of the room. Especially for the working space shared between the two of you, what you need is an inspiring and conducive environment, one that is free of distractions. But that doesn't mean you can't have fun designing it. Offering a chic and suave style, Siya (PQ1399LT) laminates are the perfect setting that ensures a suitable mood at any time of the day. Additionally, wood truly works well with monochrome colours and here, (JV3803P) wood grain laminates add dimension to this two-toned spot.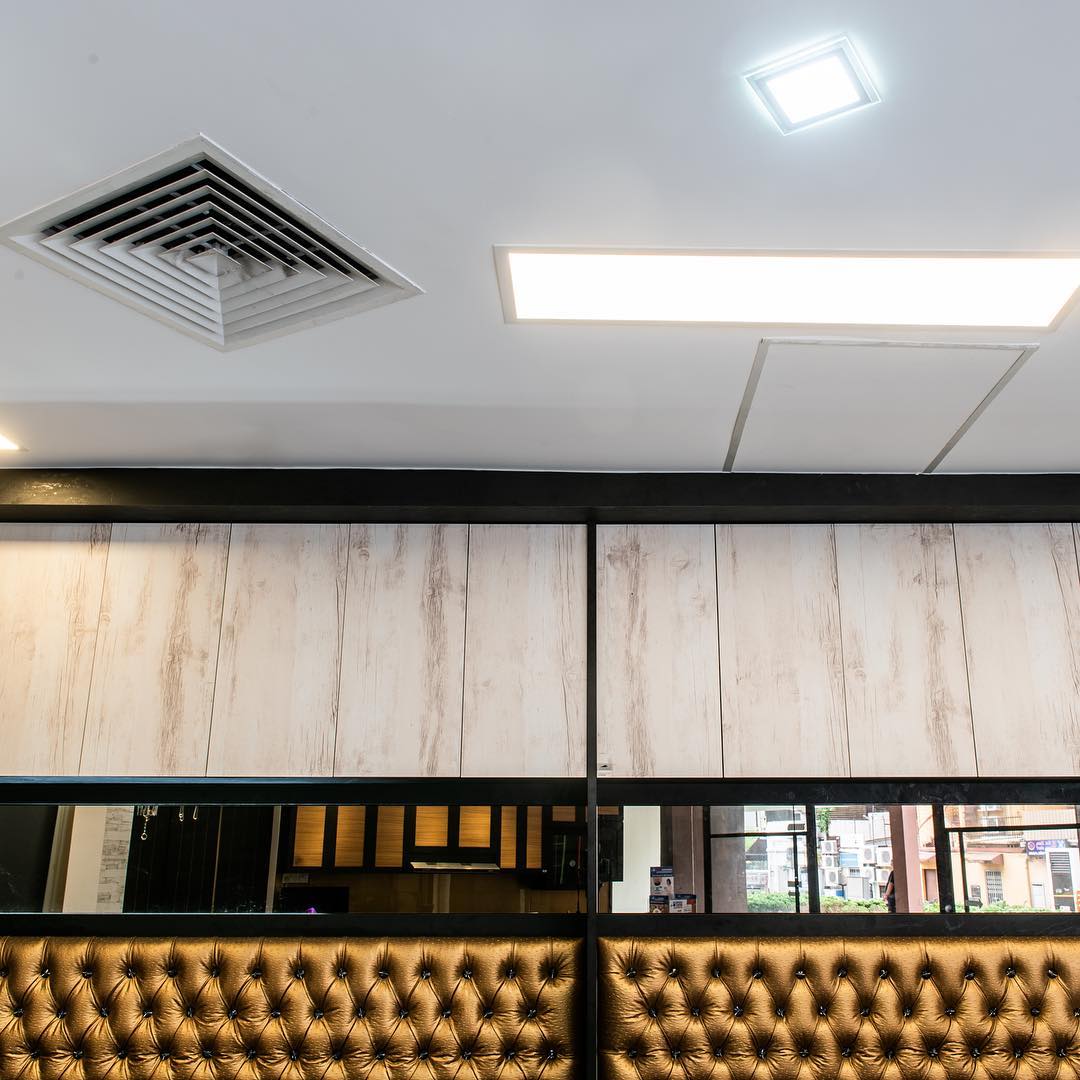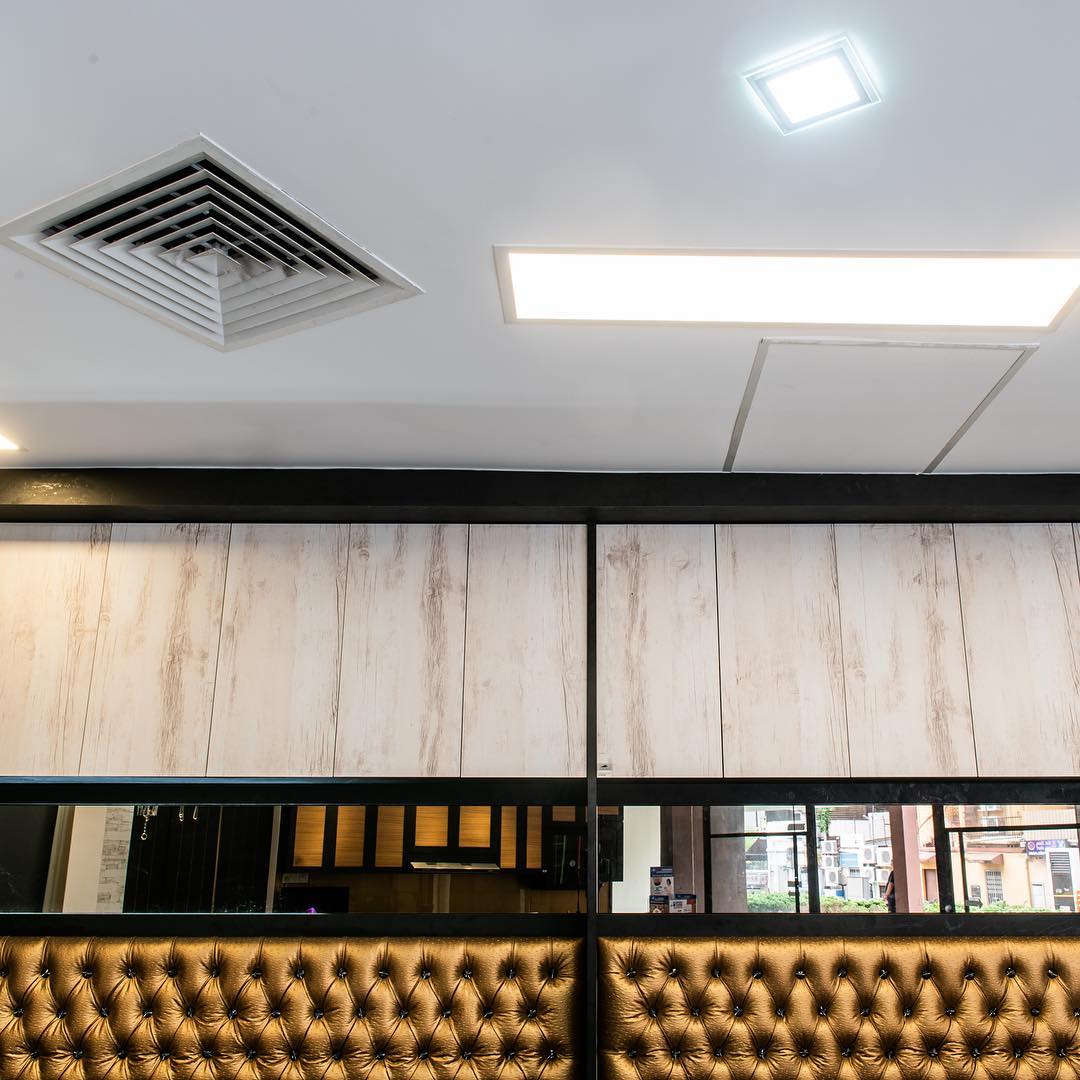 Featured laminates: PQ2995MO (Industrial), PJ2256WY (Woodgrains)
Interior Goals
Applied in accents on the feature wall, the dark beauty of Schwarz Perle (PQ2995M) laminates is definitely one to consider for you and your partner. These industrial laminates give off a dark and impactful colour, working brilliantly with the gold leather sofa with its intricate detailing. Coupled with light wooden Talco Vintage Wood (PJ2256WY) laminates, these wood grain laminates will accentuate the dark theme and break down the monotony. Together with mirrors that make your room look spacious, the completed look will be jaw-droppingly gorgeous.
Match Made In Heaven
There is nothing more beautiful than seeing the elements you both love blended into your new home. There are many designs and styles to look at and here at Jennings, you are in the right place. Before you make your decision, you can always visit our showroom and take home some of our laminate samples. Let us help you find the laminate pairing that appeals to both of you the most, to complete the home where your happily-ever-after begins.
---
 Ready to get started?
Don't forget to first visit our blog for more nifty tips and get the latest updates on our Facebook page today!
Need more information? Drop us an online enquiry and we'll be happy to help!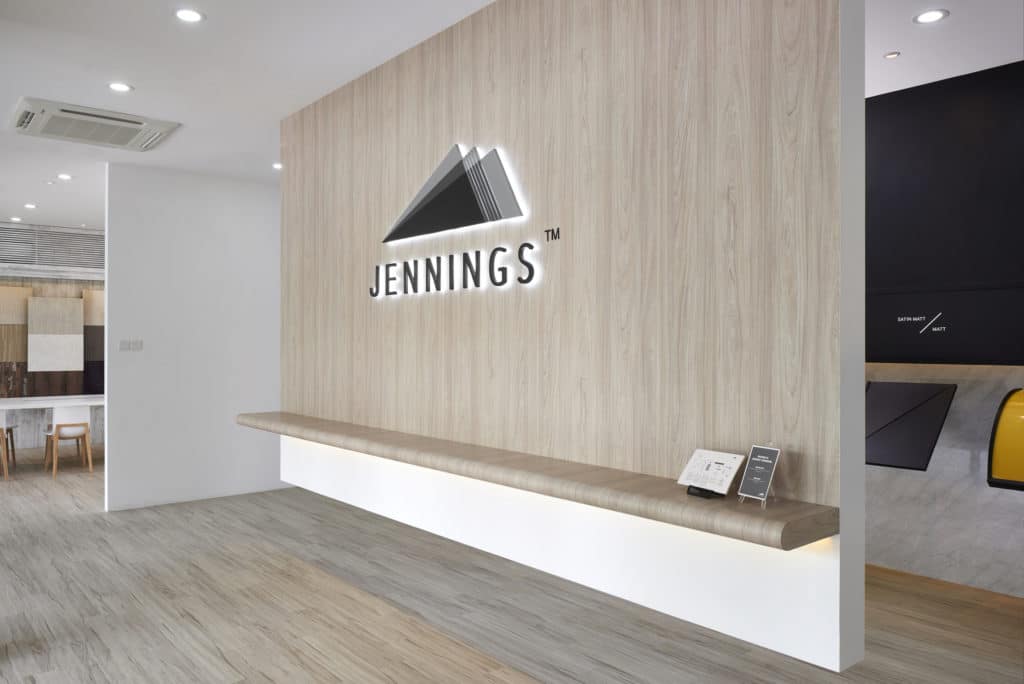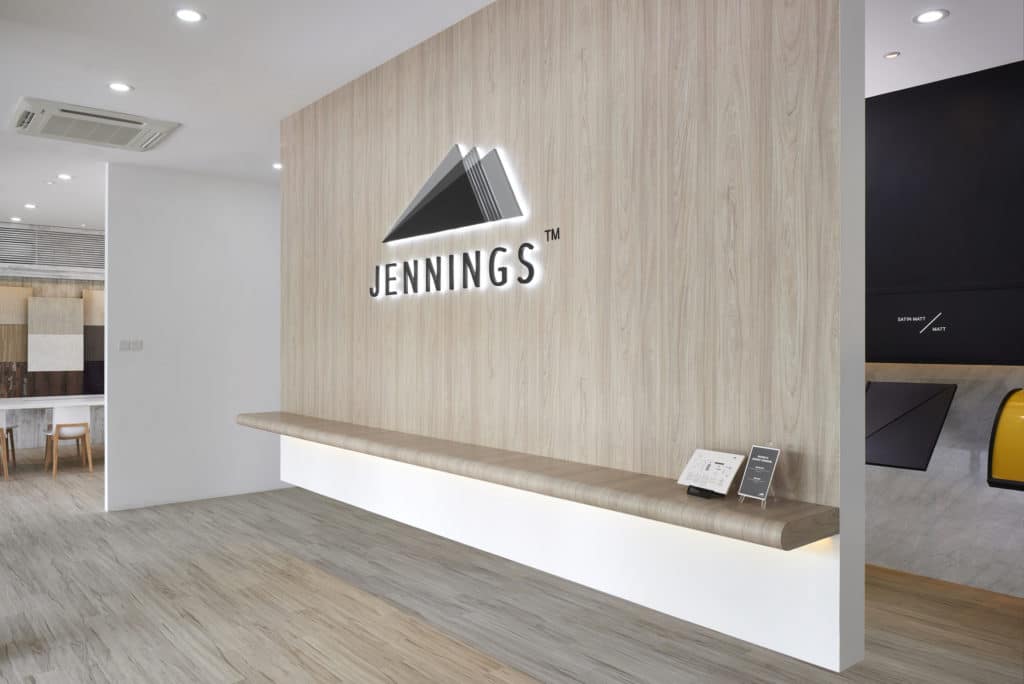 Address:
23 Sungei Kadut St 1
Singapore 729323
Mondays – Fridays:
8:15am to 5:15pm
(last walk-in at 4:45pm)
Saturdays:
8:15am to 3:15pm
(last walk-in at 2:45pm)
Closed on Sundays and Public Holidays