4 Unique Dynamic Looks You Can Achieve With Laminates In Your Home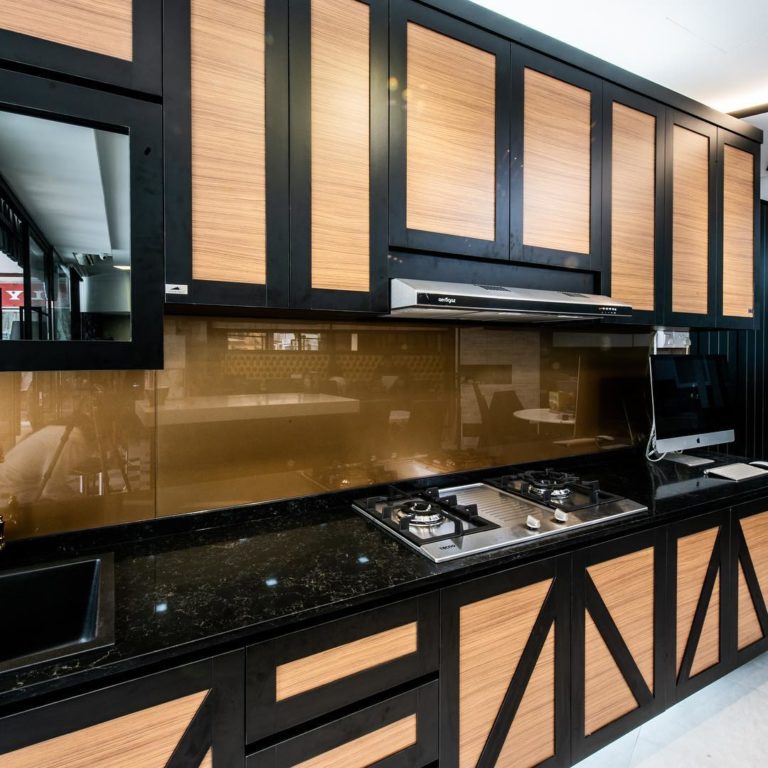 Shape is part of the design elements interior designers follow and you can create dynamic interior spaces using shapes without making it look too messy. Be ingenious about it and depending on how simple or complex you envision these geometric shapes to be, they will undoubtedly be a lovely addition to your abode. The different laminate sheets applied to these shapes can ultimately tell a story, tell your story.
Featured Laminates: PG1661V (feature wall, storage spaces) | Credit: My Reno Diary Interior Design
Create Clean, Edgy Lines
The room might be small but it doesn't feel like it because of the clean, edgy lines emphasized by Real Teak (PG1661V) laminate on the feature wall. Against the white wall, the laminate also helps to make a good highlight area to this otherwise mundane-looking room. It is also used on the storage spaces, which keeps the design consistent. This is a simple, homely look that anyone can easily settle into.
Featured laminates: PG1178SM (table), PJ2245WY (bench & open shelving) | Credit: Glamorous Interior
Create Cohesive, Dynamic Settings
Did you know that wood in interior design helps to relieve stress? You can create the best working environment for you and your colleagues by sticking to a wood-themed aesthetic throughout the room. The Cammeo Ambassador Wood (PJ2245WY) laminates on the bench and open shelving exudes comfort. Having a similar shade of brown to match the bench cushioning also makes the seats seem more inviting.
In addition, the laminate on the open shelves makes the geometric designs more obvious, and will succeed in attracting one's attention. And against the accent lighting, it complements the Indian Shesman (PG1178SM) laminates on the table. This sets the right ambiance to talk over a cup of coffee while brainstorming ideas.
Featured laminates: CC333T (storage walls) | Credit: Weiken.com at 22 Midview City
Create Dark, White Appearances
To lengthen this dark-themed room, you can also fuse in an off-white hue with Ultra White (CC333T) laminates on your hidden storage walls underneath your staircase. It would be a shame to neglect these storage spaces. The rectangular and triangular shapes on the storage walls are accentuated clearly as well, adding an illusion of height. If it was kept to a dark colour, it would have been a hidden feature. This under stair storage design is an example of a great way in contrasting the whole interior design.
Featured laminates: WPL5343T (storage spaces), JA2110T (storage spaces) | Credit: Homeway Living
Create Boxy, Geometric Looks
The subtle horizontal lines in Line Wood (WPL5343T) laminate on the cabinets helps to make the kitchen wider. These wood grain laminates would have made the space appear cozy, but as it is framed by Matt Black (JA2110T) laminates, the area looks more functional and comes off strong as well. There is also contrast in both colour and texture between these two laminates.
At first glance, it does not seem like cabinets but rather, individual boxes stacked next to each other. If you want to revamp your kitchen, this is an excellent way to do so!
What Dynamic Look Do You Want?
If you take a moment to pay attention to the little details, you will realise that shapes are actually present in every furniture you have. They are everywhere and you can use these simple elements to create complex or simple dynamic appearances. Just think of all the looks you can come up with using our laminates in Singapore!
---
 Ready to get started?
Don't forget to first visit our blog for more nifty tips and get the latest updates on our Facebook page today!
Need more information? Drop us an online enquiry and we'll be happy to help!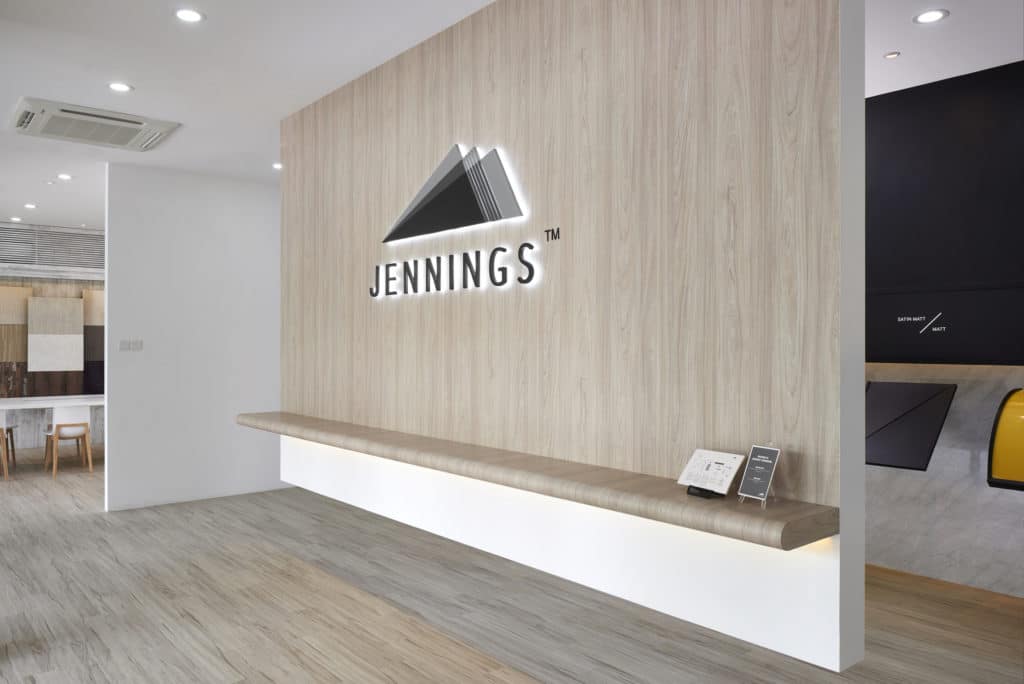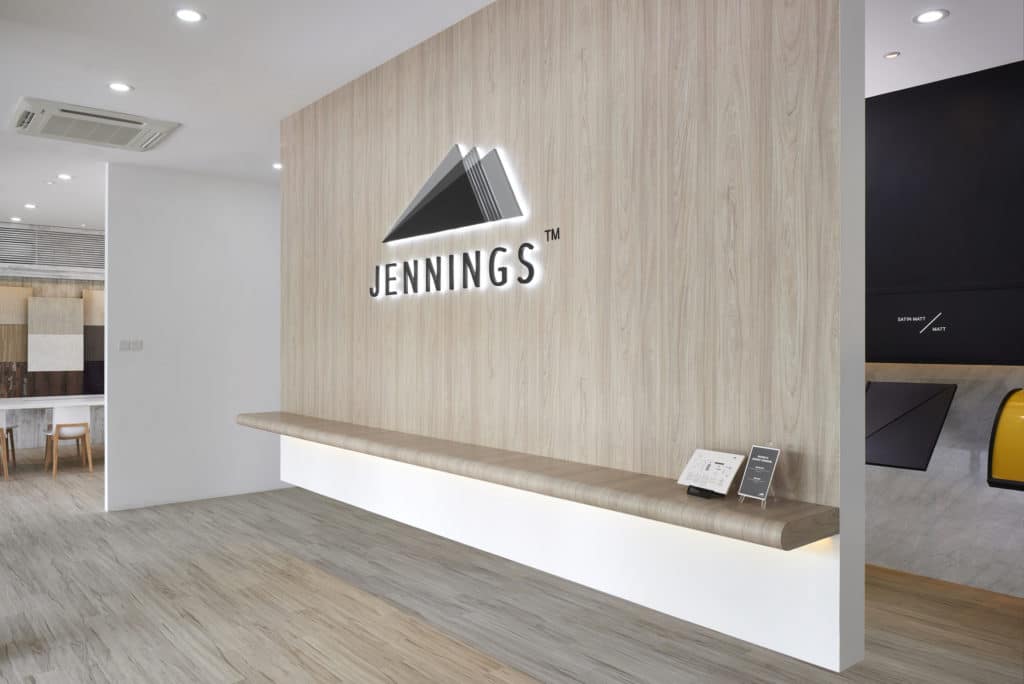 Address:
23 Sungei Kadut St 1
Singapore 729323
Mondays – Fridays:
8:15am to 5:15pm
(last walk-in at 4:45pm)
Saturdays:
8:15am to 3:15pm
(last walk-in at 2:45pm)
Closed on Sundays and Public Holidays