5 Little Known Fun Facts About Hello Kitty – We're Proud of #5!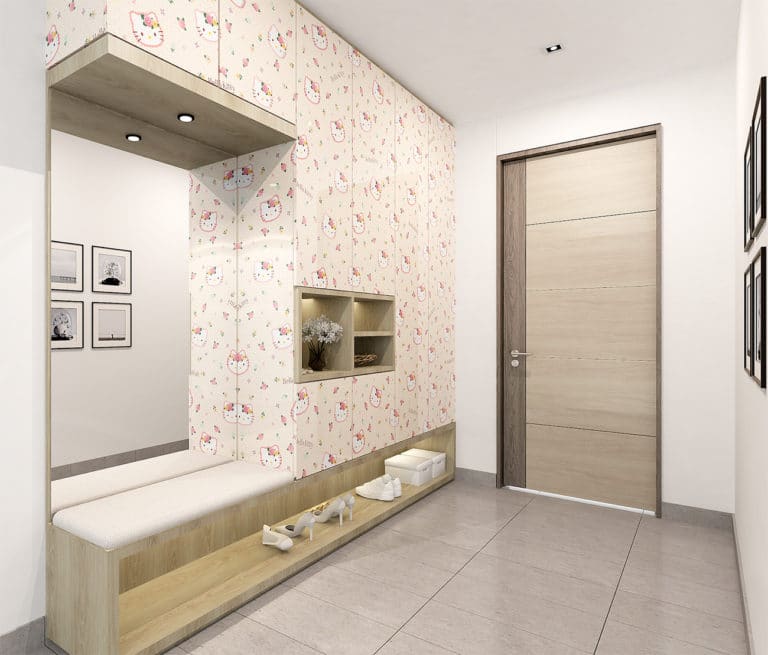 Since the launch of our Hello Kitty laminate series in 2016, people couldn't get enough of this ambassador of cute!
We can't blame you! Who wouldn't want to be surrounded by this adorable cat and her friends, and all the positive vibes they bring?
A room decorated with Hello Kitty laminates can easily become anyone's happy place. This is because Hello Kitty and her Sanrio friends is all about being happy, kind, and cheerful even if troubles come our way as they sometimes would!
So here's our little treat for you, Hello Kitty fans! 5 fun and cute facts about Hello Kitty which you think you already know, but would be surprised to hear about for the first time!
Fact #1. Hello Kitty is now 43 years old!
And in fact she has a birthday! Hello Kitty was introduced in November 1, 1974. Although of course, she remains to be that cute little kitty to this day! Conceived of by the Japanese company Sanrio, she was introduced in the US two years later in 1976.
Fact #2. Hello Kitty has a different language than "meow".
In fact, the reason she doesn't have a mouth is because she doesn't speak any other language but the language of love.
Fact #3: But if Hello Kitty did speak a language, she would have a British accent!
This is because her backstory explains that she was born in a London suburb!
Fact #4: She has a twin sister named Mimmy with whom she enjoys learning to be kind and good.
A two-DVD series "Growing up with Hello Kitty" which teaches kids about very basic manners and personal skills was launched in 2012.
Fact #5: In 2016, the world's first ever Hello Kitty and Sanrio themed high pressure laminates (HPL) were launched!
For the first time, kids and kids at heart were able to decorate their rooms with everything Hello Kitty –on the walls, the shelves and the cabinetry!
Here are some samples that will definitely make you say "Awwww, so cute!"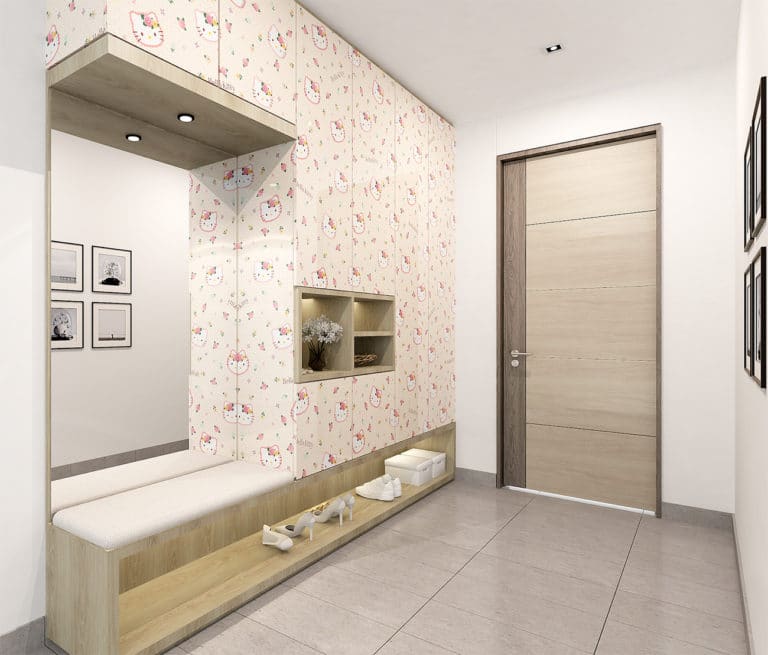 Did you ever imagine a shoe cabinet could be so dainty and pretty? 
The small Hello Kitty prints on these laminates make it easy for the laminates to be applied to any design inspiration and to blend in with an existing theme.
Matched with the wood laminate, it's the perfect combination to make for a clean, modern look with a touch of chic!
Is it the butter melting, or is it you heart?  Can't blame you, after all, this kitchen is oh so cute! It's like you're preparing a happy picnic while Hello Kitty and her friends cheer you on!
Laminates are also keep their colours and condition as vibrant as the first day. Jennings laminates also don't require huge effort to keep clean. They are ideal for busy families who want to have beautiful interiors effortlessly!
This arrangement is ultra chic and playful at the same time. Bedroom and study table all carefully interior designed using pink Hello Kitty laminates.
There are limitless ways Jennings Hello Kitty laminates can be applied at home or even in your place of work and business.
Bottom line is, if you are looking for loads of cute, in your bedroom, living room, study and in your store, you can instantly inject a load of cuteness into your bedroom, living, study and even in your commercial establishment with the world's first ever Hello Kitty and Sanrio laminates, exclusively brought to you by Jennings!
---
 Ready to get started?
Don't forget to first visit our blog for more nifty tips and get the latest updates on our Facebook page today!
Need more information? Drop us an online enquiry and we'll be happy to help!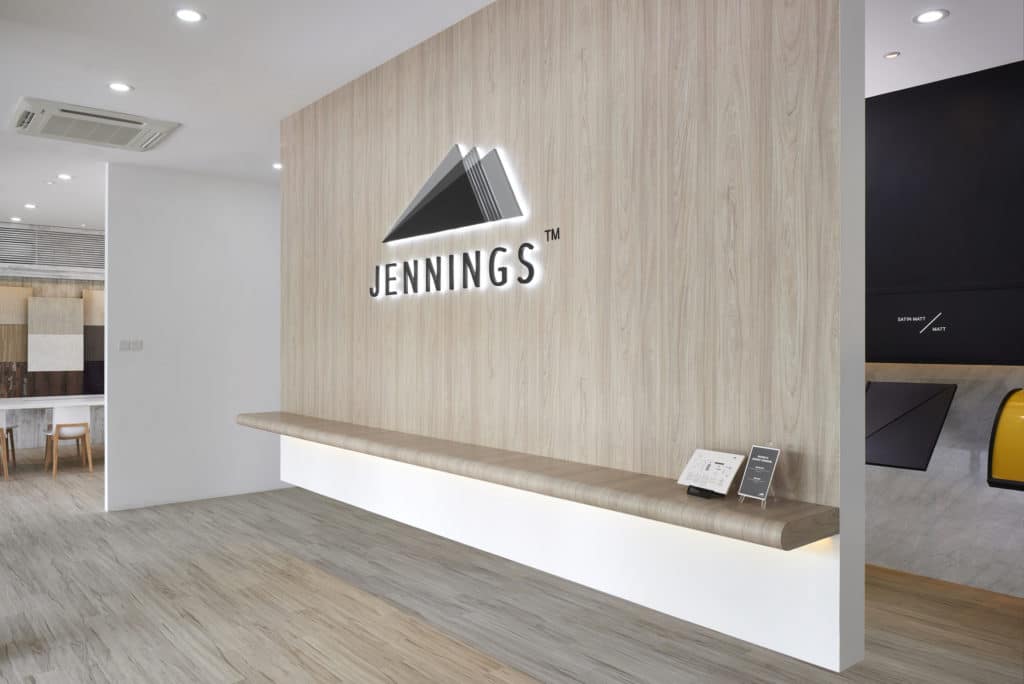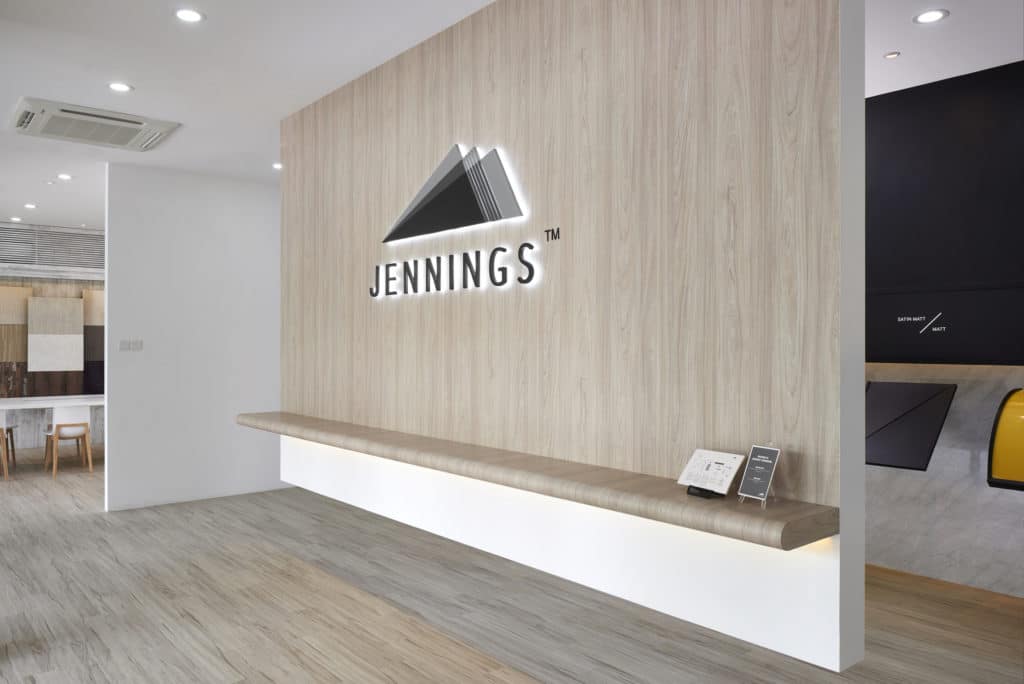 Address:
23 Sungei Kadut St 1
Singapore 729323
Mondays – Fridays:
8:15am to 5:15pm
(last walk-in at 4:45pm)
Saturdays:
8:15am to 3:15pm
(last walk-in at 2:45pm)
Closed on Sundays and Public Holidays