5 Reasons to Love Laminates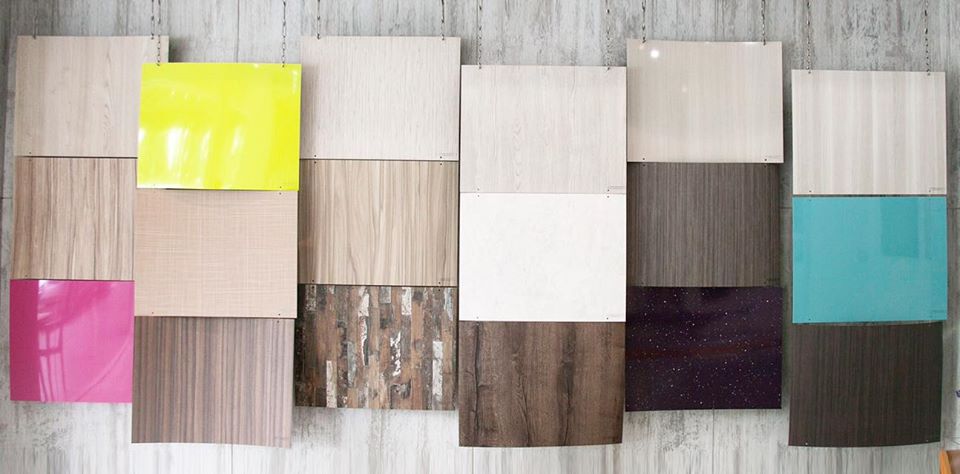 From the early days when they were merely used as simple decorative surfaces for table tops and kitchen counters, laminates have come a long way in becoming the go-to solution for all your interior design needs.
Their implementation today has extended far beyond furniture and cabinetry, finding their way onto walls and bed platforms where they've proven to be an excellent alternative to traditional options such as solid timber and wood veneers.
Thanks to the use of technology, laminates can now adopt specific properties that allow them to have a more functional presence in your home. Furthermore, the market is constantly pushing out new designs, shades and textures that offer users the flexibility in picking out the perfect laminate to match any ambience.
Need more convincing? Here are 5 reasons why laminates are the way to go.
1. It's budget-friendly
Building your dream home can become expensive quickly and premium materials such as marble or wood can easily chalk up thousands to your budget. It's no secret that laminates are a far more cost-effective solution in this case, offering savings up to 10 times more than that of higher-end options.
They're lighter in weight, for one, and would be easier to transport. There is also lesser wastage in the preparation process unlike in wood, where cracks and voids can occur from the sawing and chipping of its rough edges.
2. It's great for the environment
Going green is more than just a trend these days. Consumers are increasingly concerned about how their interior design choices affect the environment, and this has contributed to the rising popularity of laminates.
Here at Jennings, we strive to create a green planet that's safe for all to live in. Our laminates are certified by Singapore Green Label to have fulfilled low emission and toxicity requirements, making them perfectly suitable for use in environments where people spend extended periods of time.
3. It offers both form and function
A key advantage laminates offer lies in its functionality. Unlike stone and wood options that are harder to clean and maintain — not to mention their vulnerability to damage from wear and tear such as high heat and scratches — laminates possess a hive of functional capabilities that make them ideal for use across different parts of the house.
One such example would be our High Wear Resistance (HWR) series that ups the ante of merely just resembling real wood. Developed using special melamine resin and overlay paper treated with aluminium oxide, HWR offers four times more scratch resistance than other surfaces, making it perfect for horizontal applications such as tables and television consoles.
4. It looks and feels like the real deal
Technology has not only provided laminates with an array of functional values, but also greatly improved the way they look and feel. Take for example some of the laminates from our Typologies collection.
Our Organic Touch series not only resembles the refined elegance of wood but also possesses a raw texture, while our Synchronised Wood range takes the tactile beauty of wood a step further by perfectly mimicking the grain carvings right down to the depth of the grooves.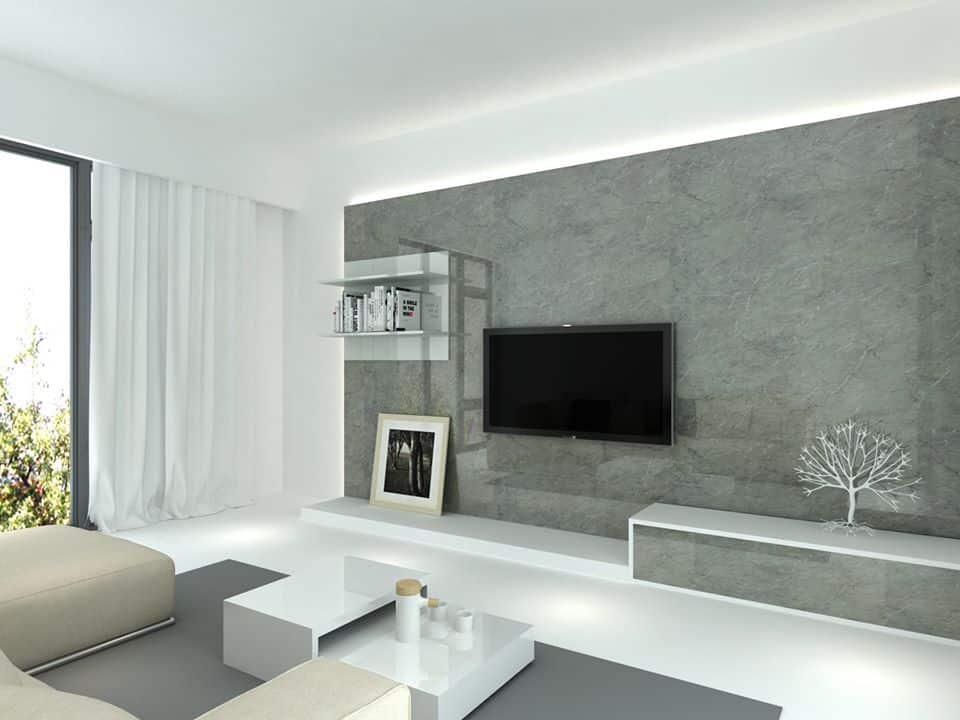 Want to create the premium look of real marble without paying a hefty price? Our Real Core laminates achieve the illusion by connecting marble-inspired pieces with white ivory joint lines, leaving behind a classy and polished finish without exposing the true nature of the material.
5. It can complement any theme
Trying to achieve a certain theme or ambience for your interiors? Laminates are the way to go. With a wide variety of patterns, colours and textures available for your choosing, you're bound to find one that ticks all the boxes.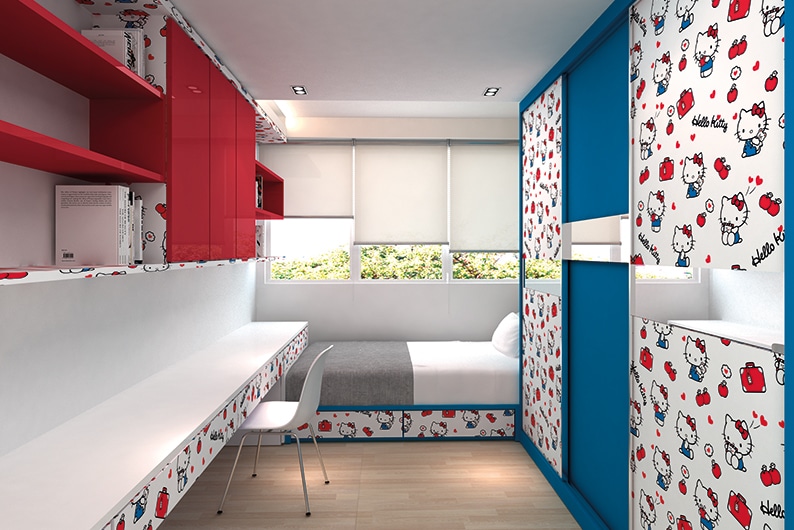 What's more, with the rise of innovations such as digital laminates — in which high quality designs and patterns can be created according to the customer's preference — the possibilities are simply endless. In fact, we've recently teamed up with Sanrio to launch the world's first high-pressure Hello Kitty laminates, and already have a couple more brand collaborations in the works.
---
Why choose Jennings?
Now that we've made our case for laminates, hear from some of our favourite interior designers why they choose Jennings over other providers for their laminate needs.
"Homeowners these days wish to achieve different concepts for their interiors, and to that end Jennings has more choices to choose from." – Briana Ng, Chief Project Consultant at Darwin Interior

"Jennings offers a wider variety and their sales representative (Vincent) is always vigilantly updating new designs in their catalogue." – Gary Yang, Manager at ID Sense
---
Ready to pick out the perfect laminate?
Feel free to contact us today or speak to our friendly sales staff at our brand new laminate gallery.
Our laminate gallery is located at:
23 Sungei Kadut St 1
Singapore 729323
Mondays – Fridays:
8:15am to 5:15pm
(last walk-in at 4:45pm)
Saturdays:
8:15am to 3:15pm
(last walk-in at 2:45pm)
Closed on Sundays and Public Holidays