Choose eco-friendly laminates for a healthier home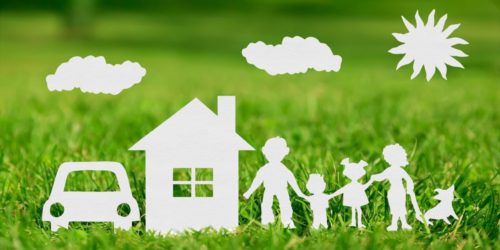 Creating an eco-friendly home (or any indoor space) benefits not only the environment but also the people living or working in it. Often people assume that to do so requires more effort and money but the truth is creating or working towards an eco-friendly indoor environment is easier than we think.
Just as many homeowners today are already choosing to use eco-friendly paints, flooring and furnishings, laminates which can be used for numerous applications should also be eco-friendly.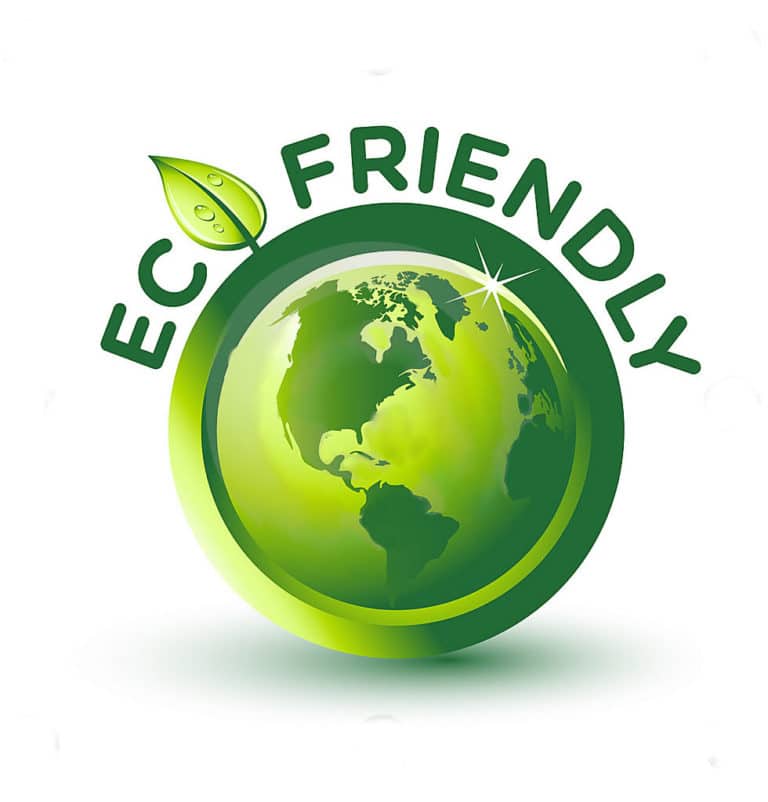 As adhesives and other chemicals are used in the manufacturing process, the laminates may continue to emit potentially harmful volatile organic compounds (VOCs) into your indoor environment for months or even longer after installation. Therefore, it's important to choose reliably certified eco-friendly products which have been properly tested for low chemical emissions for better air quality and to reduce possible health hazards in adults and children.
All Jennings laminates are certified under the Singapore Green Labelling Scheme (SGLS) which is administered by the Singapore Environment Council (SEC). The SGLS endorses industrial and consumer products that have less undesirable effects on our environment and is the region's most established ecolabelling scheme with over 3,000 unique products certified across 28 countries.


Jennings's postform grade laminates, which are flexible enough to be used for curved surfaces, additionally carry the Greenguard certification. Part of US-based UL ((Underwriters Laboratories) Environment, the certification helps manufacturers create–and helps buyers identify–interior products and materials that have low chemical emissions to help reduce people's exposure to chemicals and other pollutants. The Greenguard certification programme requires that products undergo independent, scientific testing and ongoing monitoring of their chemical emissions.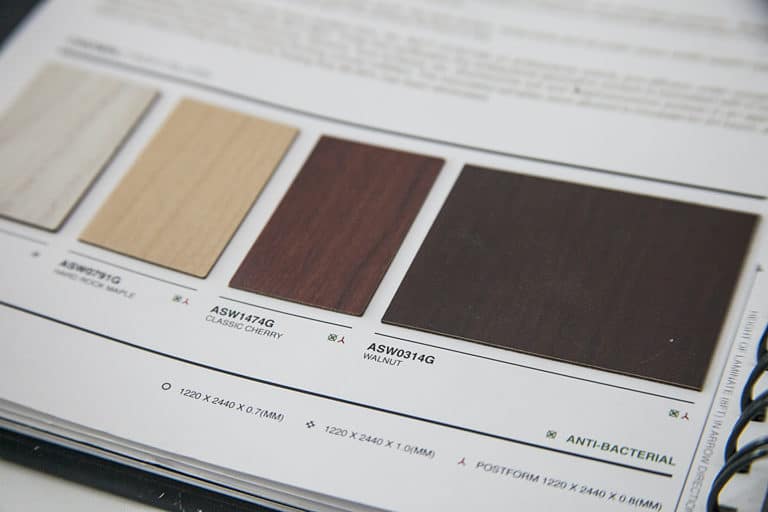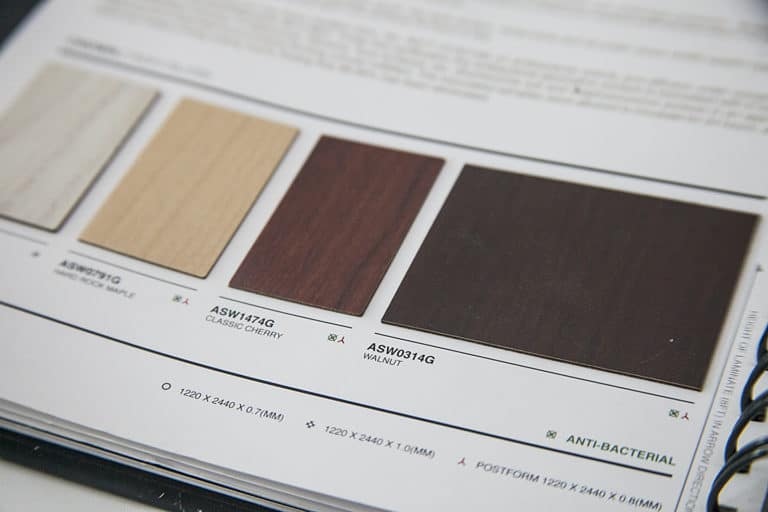 Whether it's for a countertop, feature wall or cabinetry, laminates are a functional, durable, and cost-efficient option. Going eco-friendly is a step by step process and every step towards it is a smart one for yourself, your family and the environment.
Visit Jennings's showroom today and explore the wide range of options.
---
Ready to get started?
Don't forget to first visit our blog for more nifty tips and get the latest updates on our Facebook page today!
Need more information? Drop us an online enquiry and we'll be happy to help!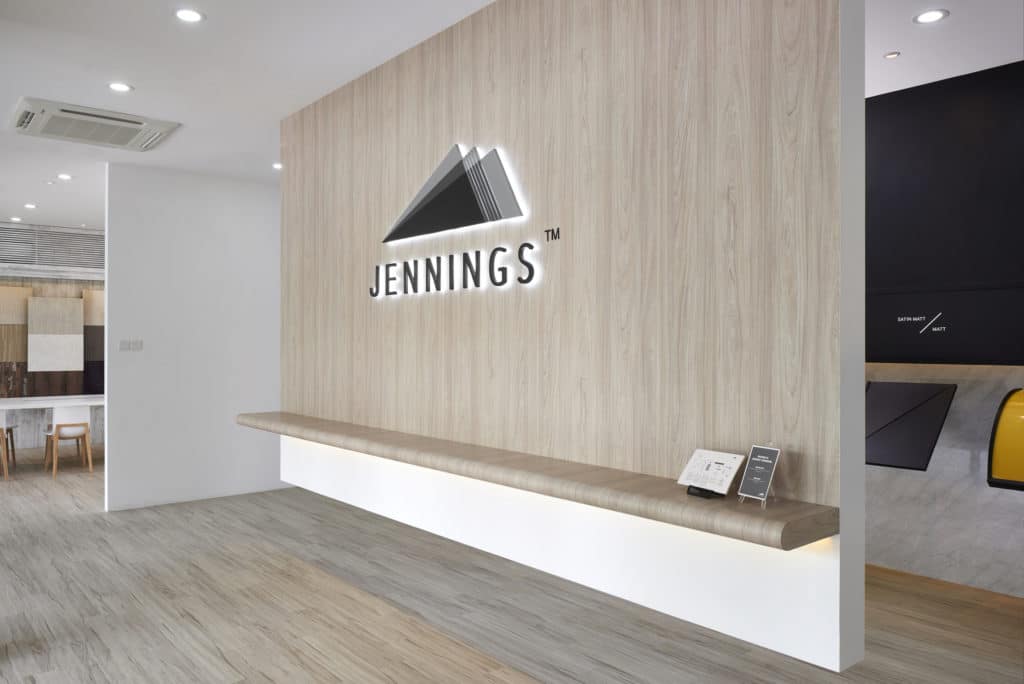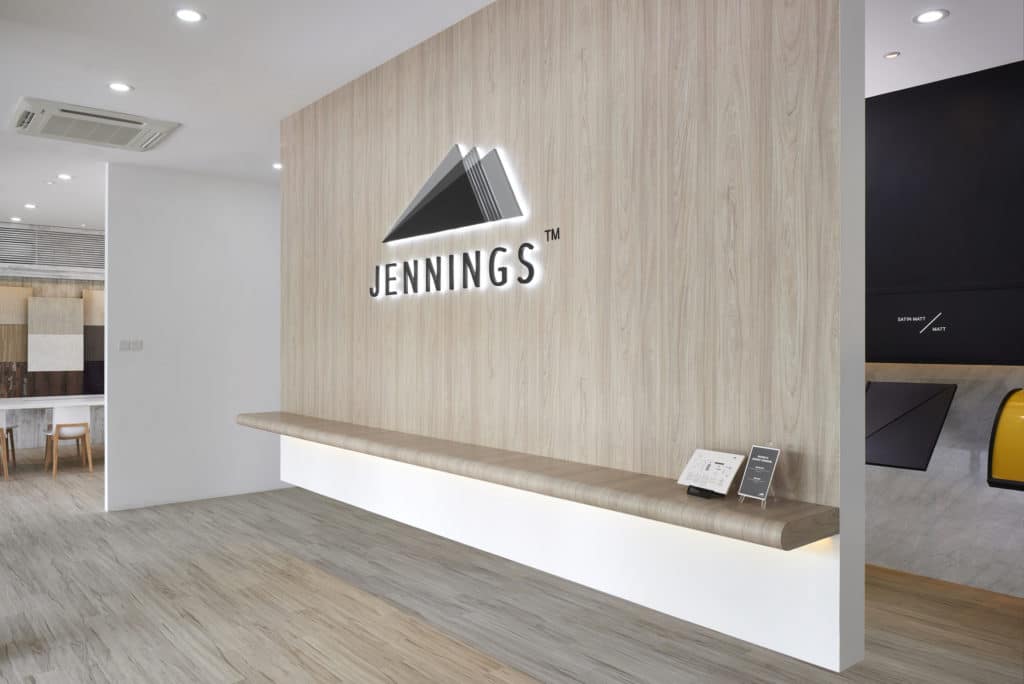 Address:
23 Sungei Kadut St 1
Singapore 729323
Mondays – Fridays:
8:15am to 5:15pm
(last walk-in at 4:45pm)
Saturdays:
8:15am to 3:15pm
(last walk-in at 2:45pm)
Closed on Sundays and Public Holidays