Discover dramatic realism with Jennings synchronized laminates
Textured laminates are becoming increasing popular for turning an average abode into a fabulous living space with class and style. Increasingly more trendy, textured and embossed laminates can add a layer of sophistication to any design theme.
So what is embossing? It is a kind of texturing on the surface.
At Jennings, our range of synchronized laminates (also known as embossed in register laminates) is the highest quality of textured laminates in the market.
While the other types of embossed laminate feature textures and might allow the eye into seeing a surface grain with its indentations, it doesn't provide the look and feel of authentic real wood that synchronized laminates give.
The embossing of synchronized laminates is done not just with random bumps or waviness, but in a deliberate and specific way.
Precision and realism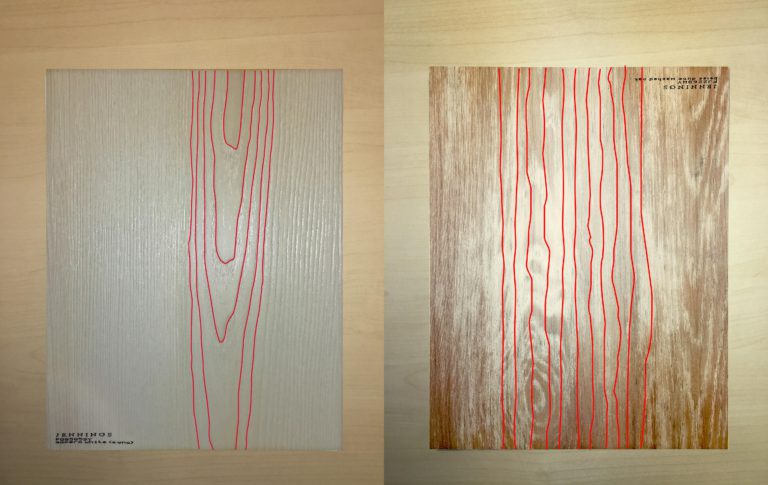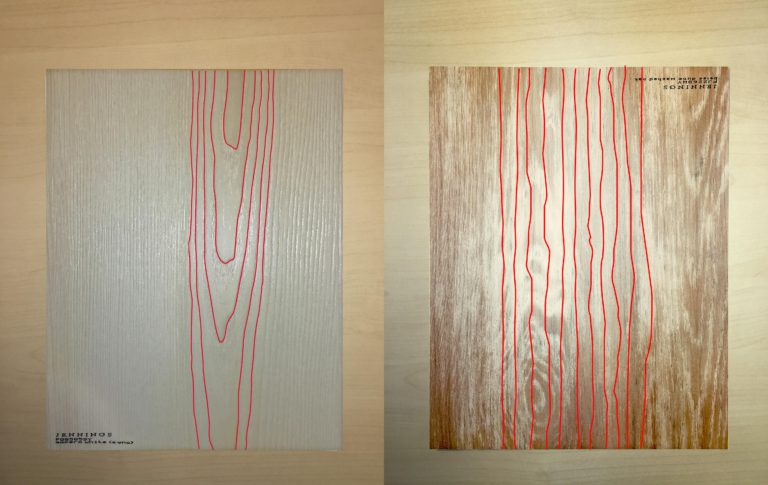 Synchronized laminate (left pic) vs non-synchronized laminate (right pic)
Although regular embossed laminate does have a texture to them, the grains doesn't match up with the grooves of the printed grain. 
The embossed lines of the regular laminates run down almost parallel to each other and don't provide a synchronized texture with how it visually looks.
A key feature of synchronized laminates is the texture and grains match the grooves and wood pattern. This allows a dramatic level of realism that doesn't just look like real wood, but also feel like authentic timber!
Utilising our pressing technology, we are able to match the texture with the pattern of each laminate no matter how complex it might be.
A treat for your eyes and fingertips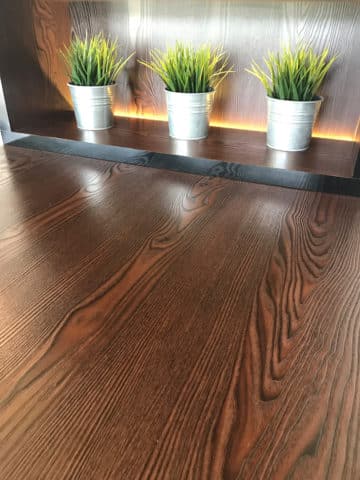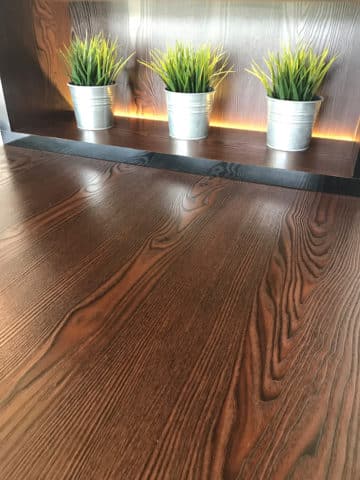 What you get are precise textured laminates that follow each contour, groove and edge of the laminate pattern that showcases realistic definition for both the eyes and the touch.
From genuine country style to contemporary teak wood, synchronized laminates helps to replicate a level of sophistication and realism.
If you are looking to transform your home or corporate office with earthly tones, make a distinctive statement by choosing synchronized laminates.
Our gallery awaits you
Words and pictures can only touch on the elegance and realism of our synchronized laminates.
Drop by our gallery to discover the difference between normal laminates and our premium collection.
Run your fingers over the different laminates and allow your eyes to marvel at the distinctive and precise matching of the texture with the pattern of the grain.
With our consultants on hand to guide you through the selection process, understand the best ways to use synchronized laminates to give your space a sophisticated and elegant transformation it deserves!
---
 Ready to get started?
Don't forget to first visit our blog for more nifty tips and get the latest updates on our Facebook page today!
Need more information? Drop us an online enquiry and we'll be happy to help!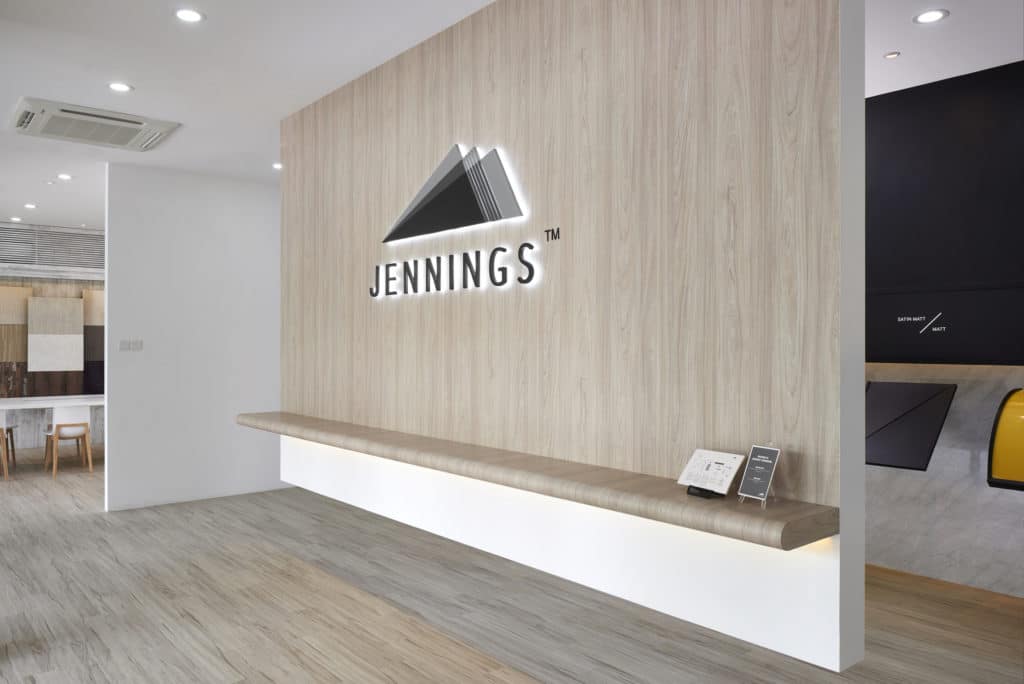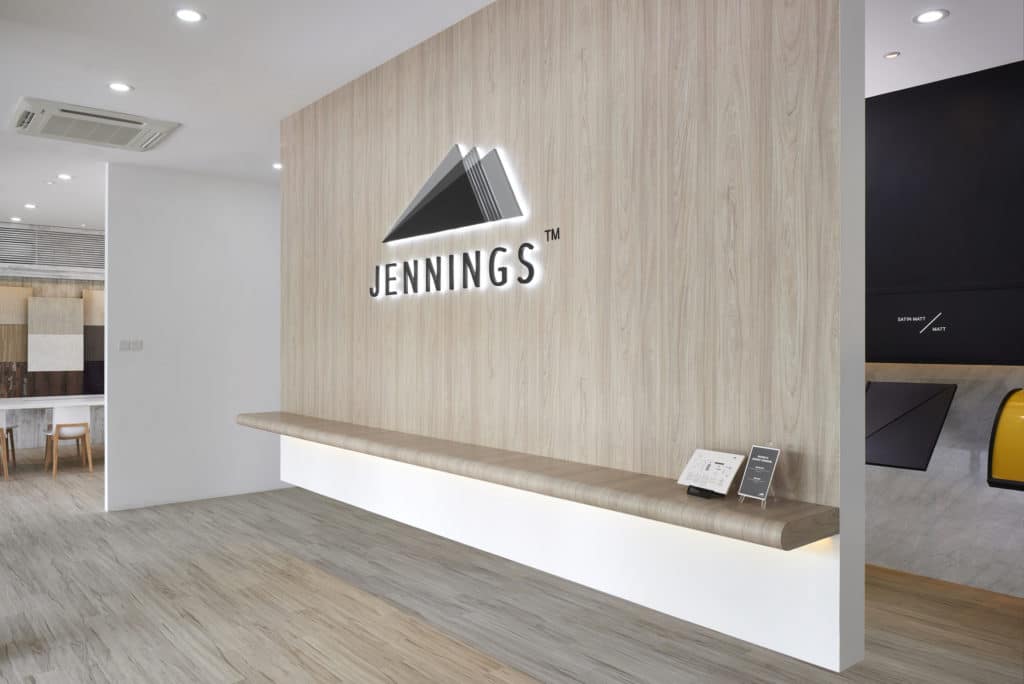 Address:
23 Sungei Kadut St 1
Singapore 729323
Mondays – Fridays:
8:15am to 5:15pm
(last walk-in at 4:45pm)
Saturdays:
8:15am to 3:15pm
(last walk-in at 2:45pm)
Closed on Sundays and Public Holidays