How to mix and match laminates to make an impact (Part 2)
One of the golden rules of interior design is that everything need not match to a tee. The use of different textures, patterns and colours adds depth and dimension to create visual interest. A solid colour can be matched with a contrasting colour or patterns such as wood grain or marble.
While mixing and matching can be a daunting endeavour, the results are well worth the challenge and here are some ideas and tips to get you going.
Earlier this month, we gave readers some tips on "How to mix and match laminates to make an impact" by using patterns alongside solid colours, adding distinctive patterns, and balancing harsh industrial finishes by adding some warmth or softer elements.  Do check out that post if you haven't.
(ICYMI: How to mix and match laminates to make an impact)
1. Inject personality using bold, contrasting colours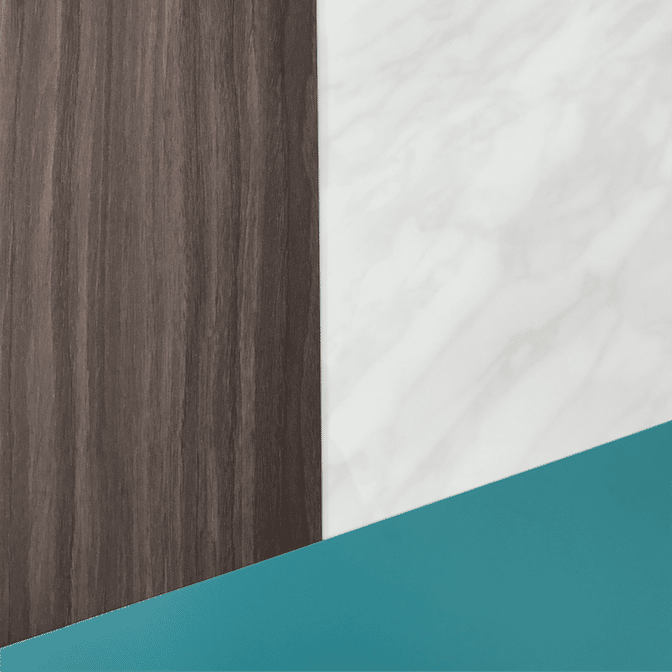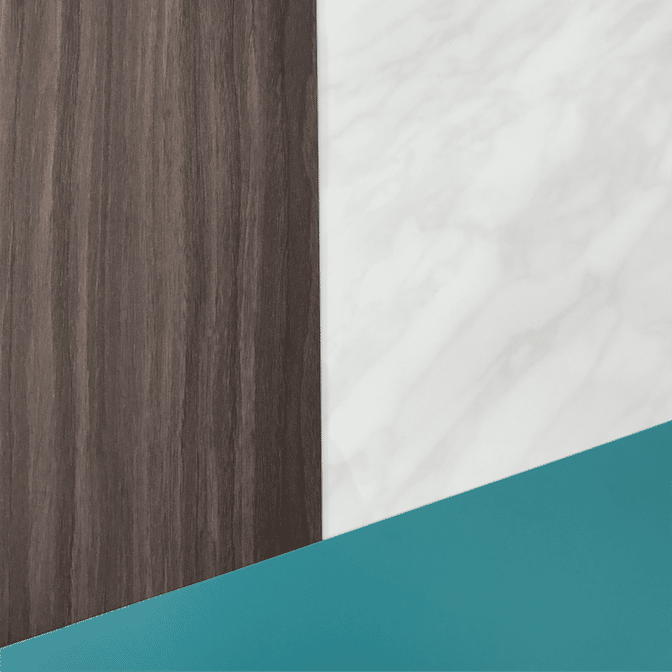 Using a bold colour can instantly give a room the wow factor. Here, dark wood grain laminate (PG1128SM) cabinets are matched with a light grey marble laminate (PG2823HG) desk top for contrast. While marble is conventionally paired with neutral colours like grey, white and black for a classic look, a splash of turquoise (RP2176T) gives it a more contemporary vibe.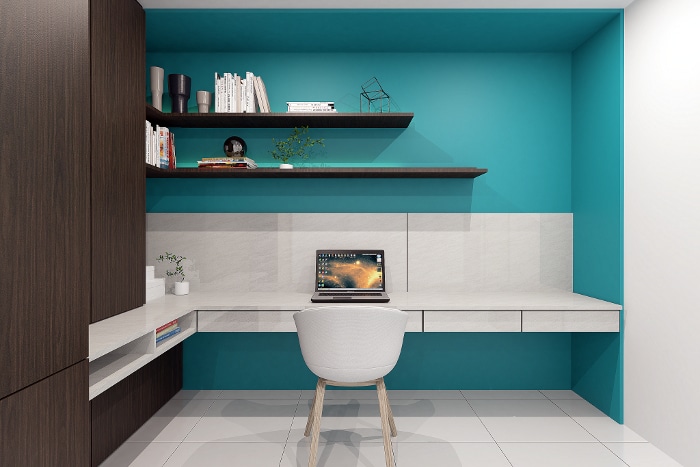 2. Layer using different colours of the same pattern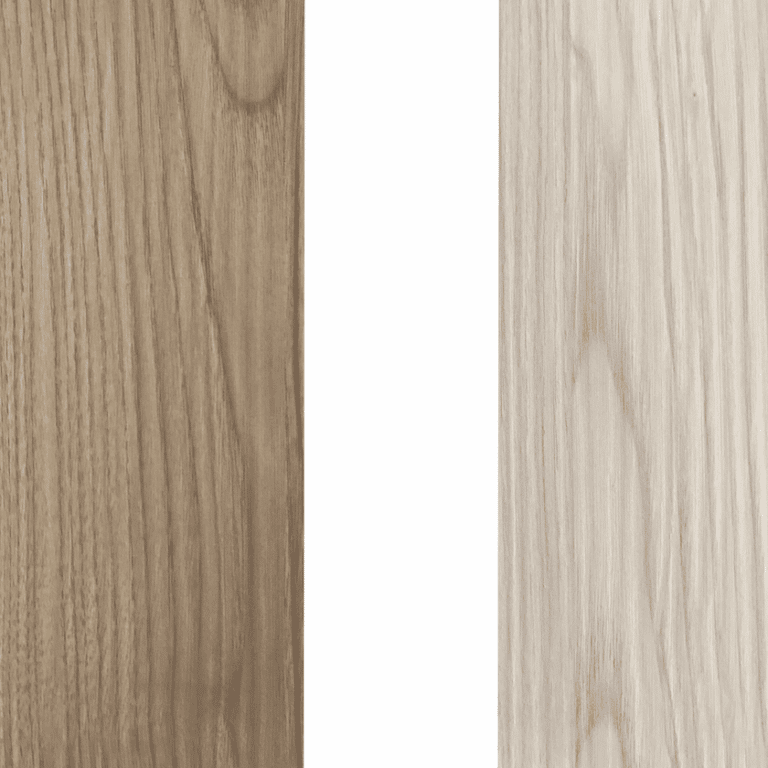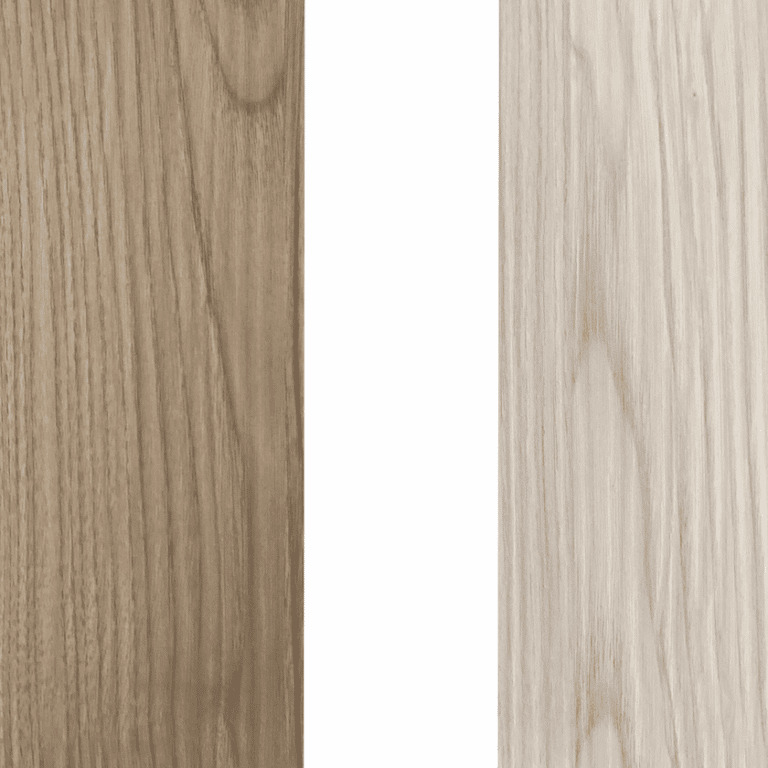 You might notice that in Jennings' main catalog 2016/17, a handful of wood design laminates come in several colours for the same design. Not only is there a wider selection to choose from, different shades or colours of the same wood grain or pattern can also be used simultaneously in a space to complement each other and create a layering effect – in this case, PG1441V and PG1991V.
To avoid a one-dimensional look especially for large areas such as feature walls or a multimedia wall, layering using varying shades of the same pattern or colour will help create depth and visual impact.  And to top it off, add a contrasting colour, in this case white, to create visual appeal.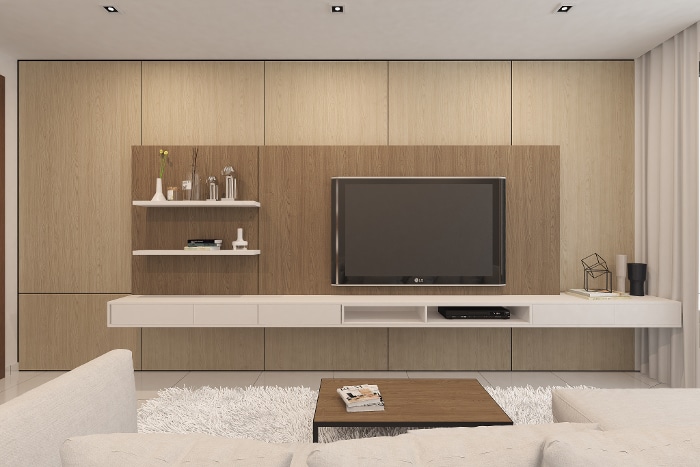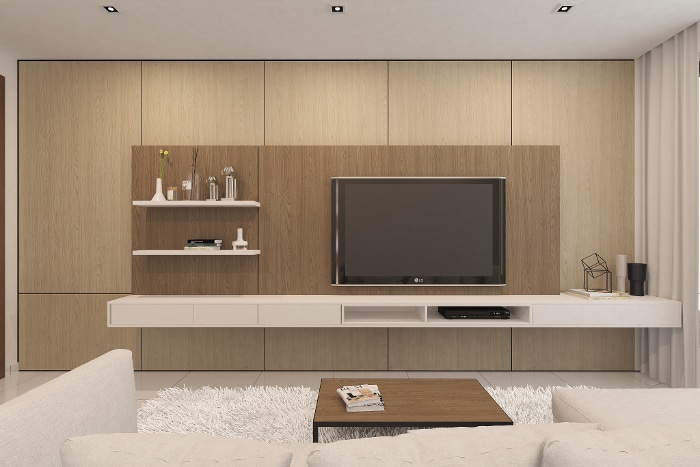 To help you visualise various options, visit our gallery and get A4 size samples of our laminates. Once you've shortlisted our choice of patterns and/or colours, you can get a 3D drawing done with your interior designer for a clearer picture of how your home will look like after the renovation!
---
 Ready to get started?
Don't forget to first visit our blog for more nifty tips and get the latest updates on our Facebook page today!
Need more information? Drop us an online enquiry and we'll be happy to help!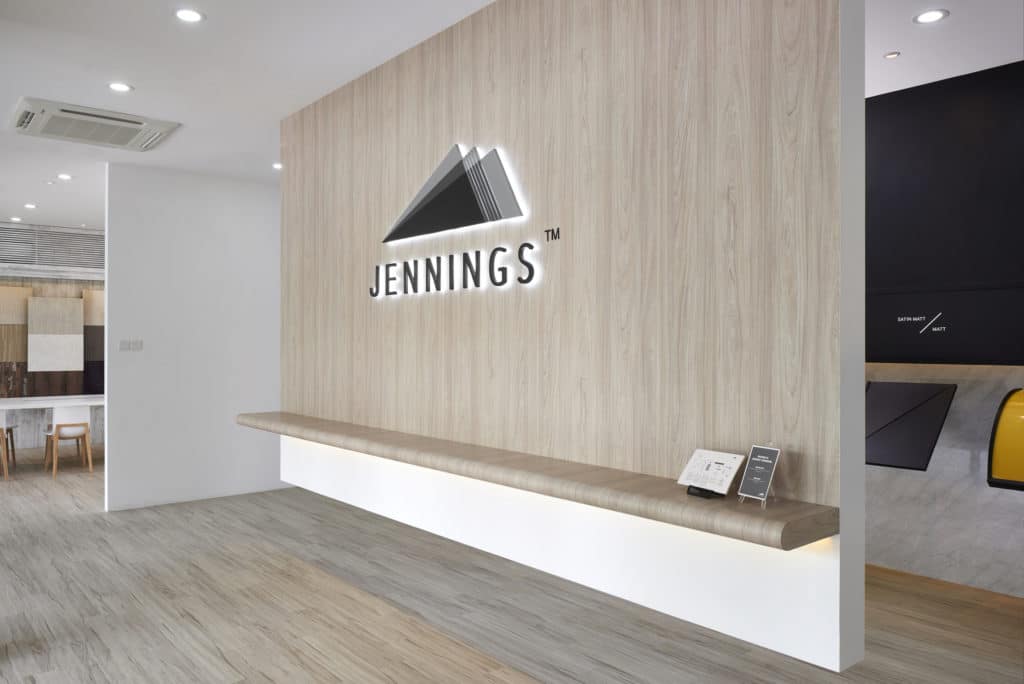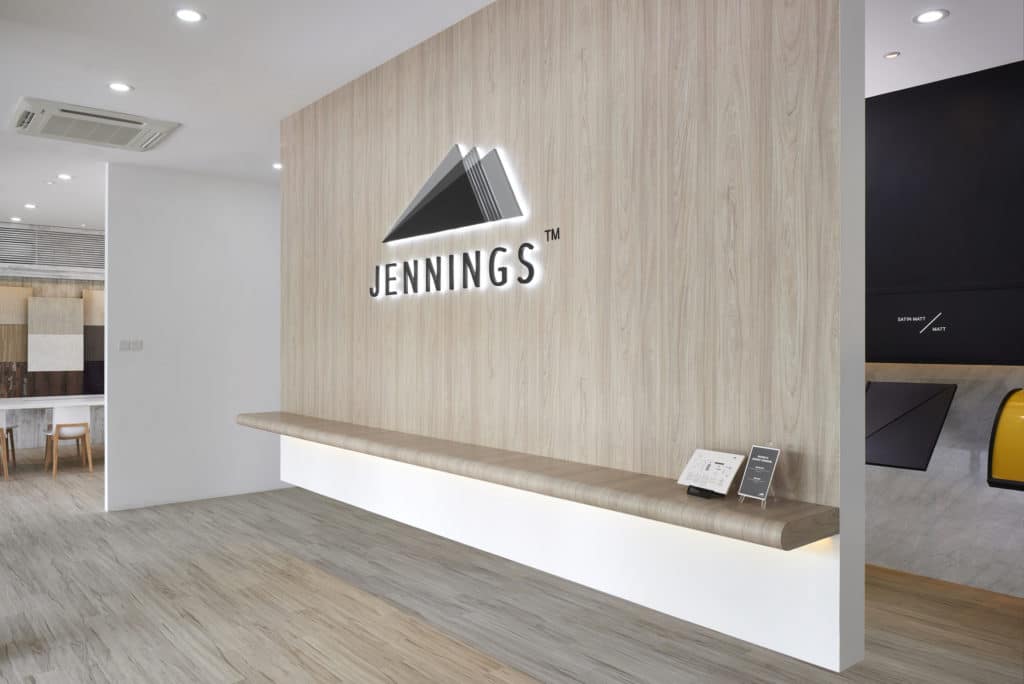 Address:
23 Sungei Kadut St 1
Singapore 729323
Mondays – Fridays:
8:15am to 5:15pm
(last walk-in at 4:45pm)
Saturdays:
8:15am to 3:15pm
(last walk-in at 2:45pm)
Closed on Sundays and Public Holidays