How to choose the right laminates for your home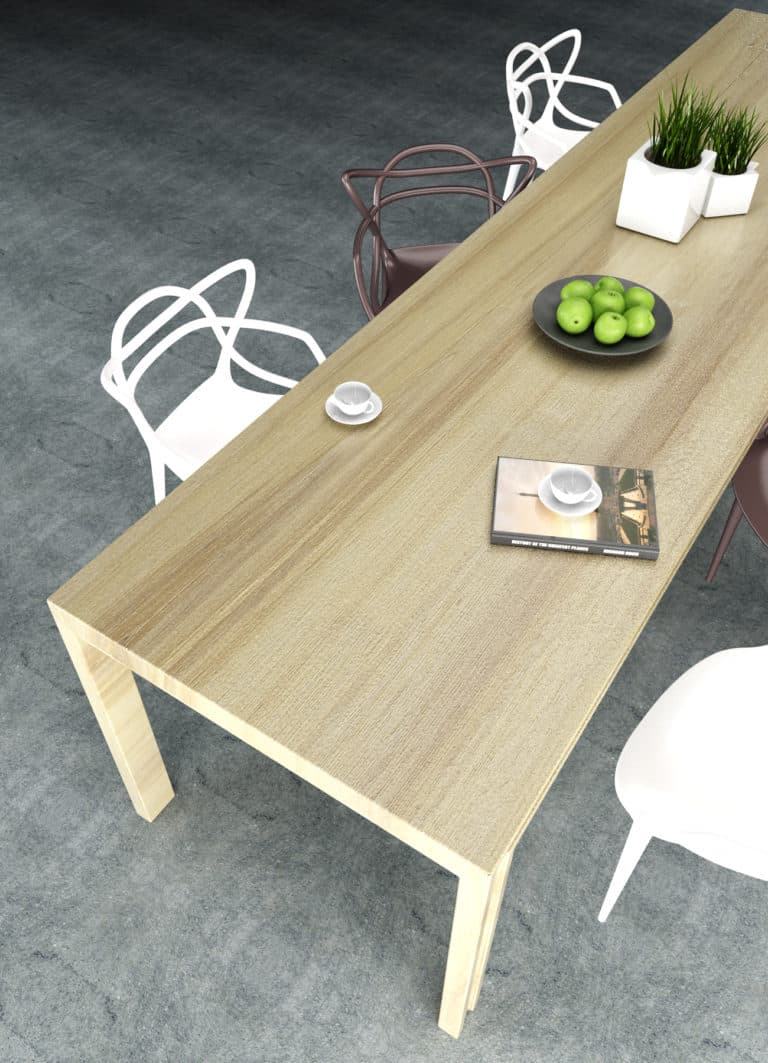 The choices are endless and it's all about looks, looks, looks right? Well, not really. Take a moment to consider one important question before making your final decision. How much use (and abuse) is that laminate expected to withstand from not just you and other inhabitants but possibly a string of visitors such as oily woks, turmeric-laden curry, flying keys, and so on?
Laminate manufacturers such as Jennings have developed different laminate types and finishes to best suit various applications in the home from the kitchen to the study.
Here are some pointers as we go room to room:
Kitchen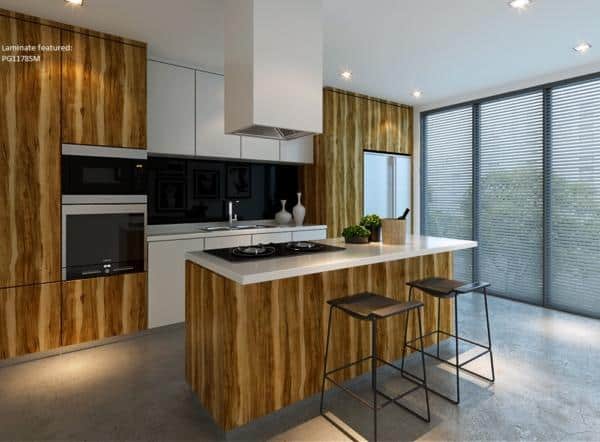 Is there an aspiring MasterChef or Cake Boss in the house? For kitchens that see some moderate or frequent use, high gloss and matt laminates are recommended for easy cleaning.
Avoid: Textured laminates as grease and food debris may be trapped in the grooves making it difficult to remove.
Living area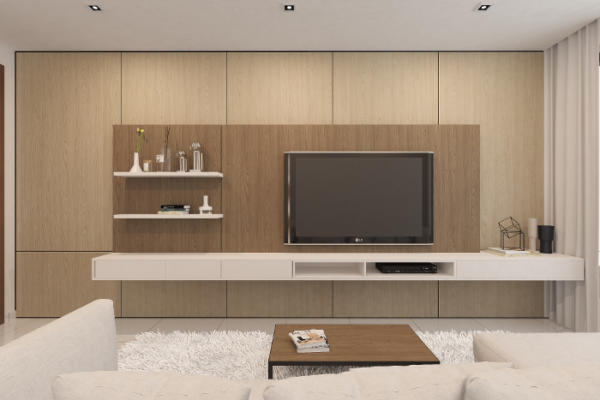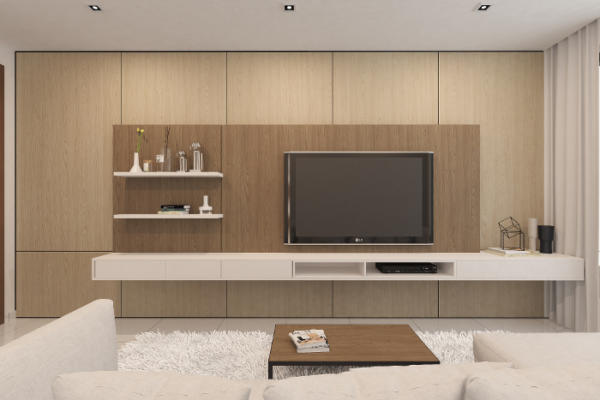 Do you have a habit of throwing your keys, wallet, mail, phone and other items onto the sideboard as soon as you enter the home? Sideboards and entertainment units where you might stow your gaming consoles and various objects are best clad in AST (advance surface technology) laminates which are high gloss and twice as resistant to scratches compared to regular laminates.
If you're planning a feature wall, textured wood-effect and 3D textured laminates will add visual interest and warmth to the living space.
Storage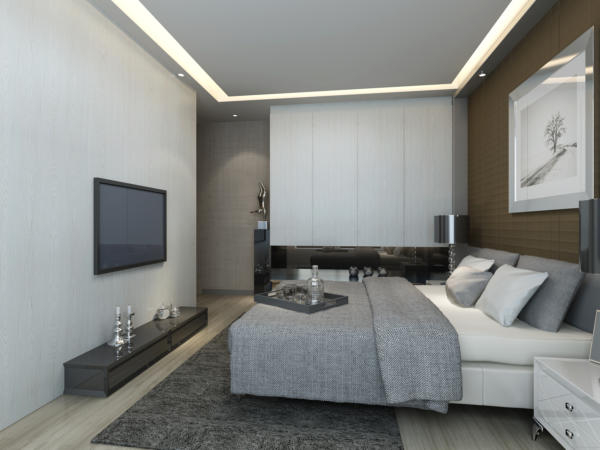 Want a spacious wardrobe in the bedroom without it looking too clunky? Consider Synchronized laminates which have been designed to resemble natural wood right down to the depth of the grooves for a natural and modern feel. The large surface area shows off the beauty of the wood grain laminate.
For open shelving, opt for true core/real core laminates to avoid "black lines" being visible when two pieces of laminates are joined together.
If the shelving is for display purposes, the outer laminate can be textured while the inside can be gloss/matt for easy cleaning.
Dining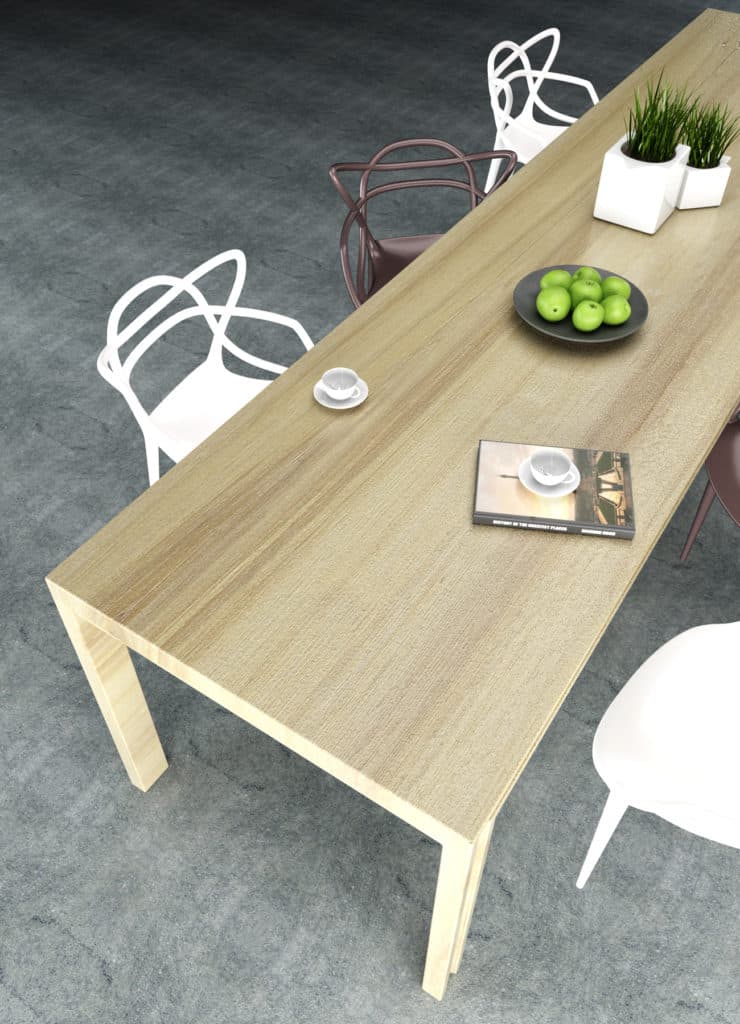 Designing a custom dining table? High Wear Resistance (HWR) laminates which have the natural good looks of timber minus the maintenance and high cost that go along with it are the way to go. Developed using special techniques and materials such as melamine resin, HDR laminates are four times more durable than its regular counterparts.
Avoid: High gloss laminates as they are more easily scratched and requires more cleaning to remove fingerprints or oily looking stains.
Study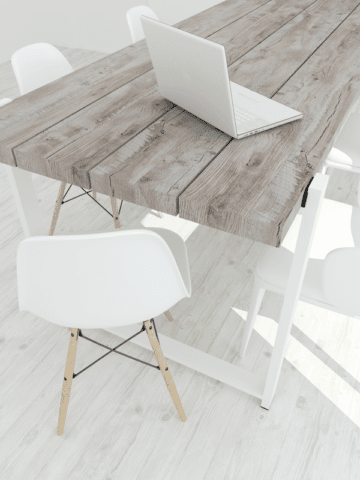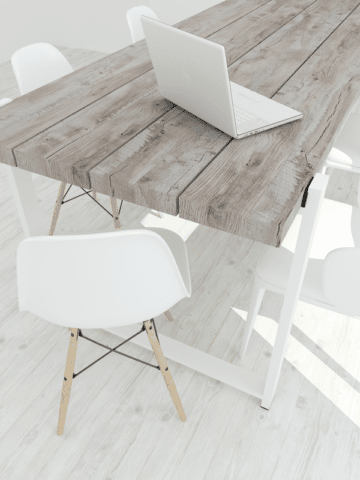 Unless you're planning to use a desk pad, it's best to have a non-textured surface to avoid jagged hand writing or strange embossed patterns on your papers.
Visit Jennings's showroom today and explore the wide range of options!
---
Ready to get started?
Don't forget to first visit our blog for more nifty tips and get the latest updates on our Facebook page today!
Need more information? Drop us an online enquiry and we'll be happy to help!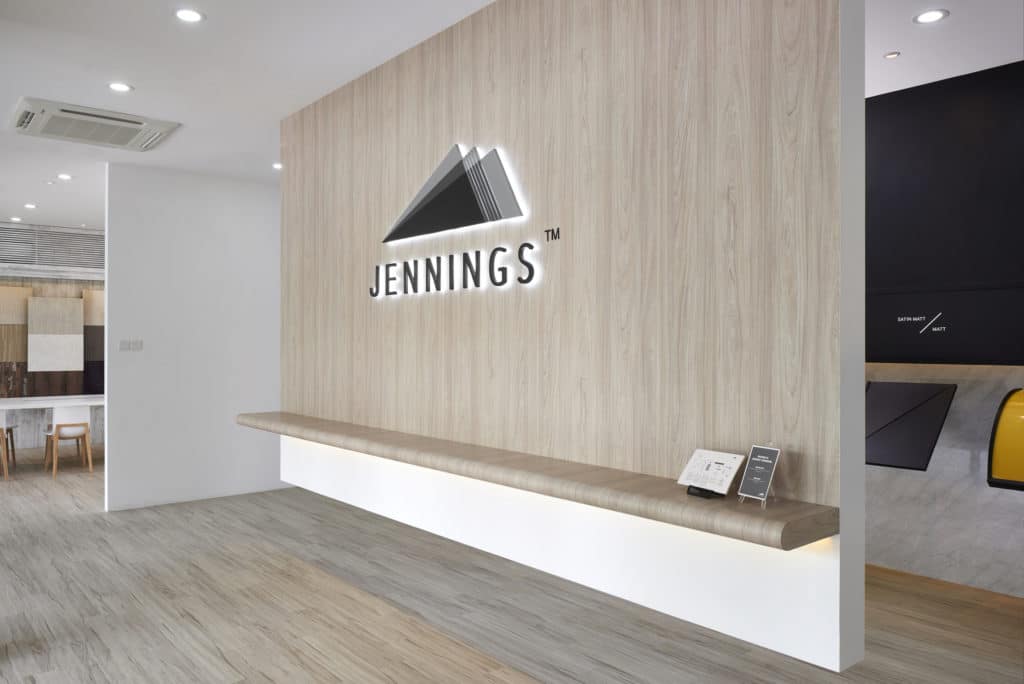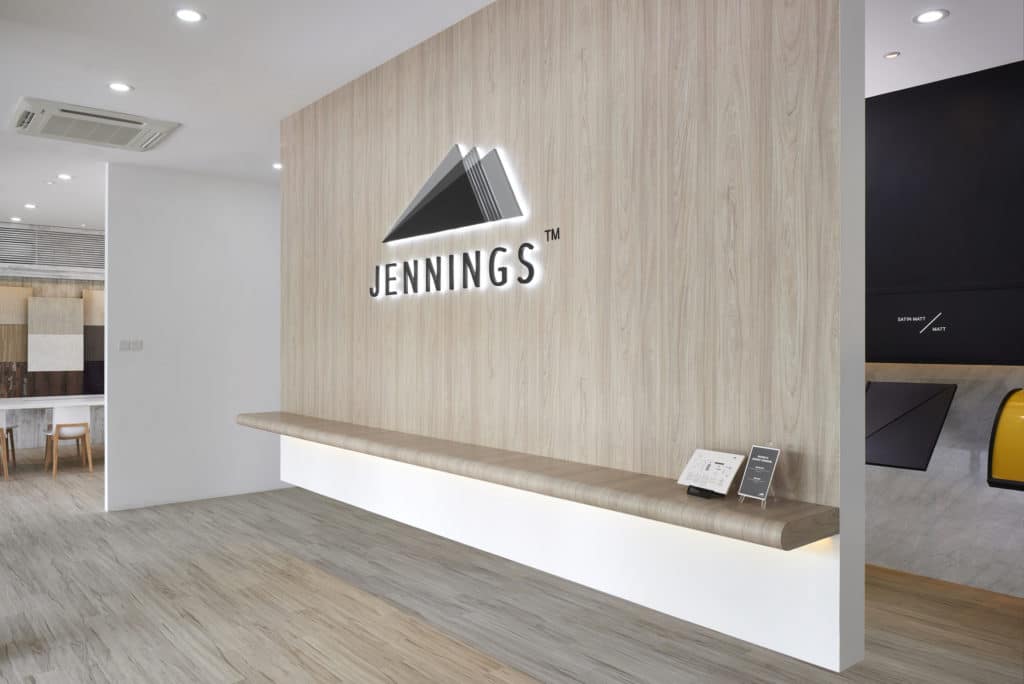 Address:
23 Sungei Kadut St 1
Singapore 729323
Mondays – Fridays:
8:15am to 5:15pm
(last walk-in at 4:45pm)
Saturdays:
8:15am to 3:15pm
(last walk-in at 2:45pm)
Closed on Sundays and Public Holidays