A home to love: Instantly create a sophisticated look for your home using black laminates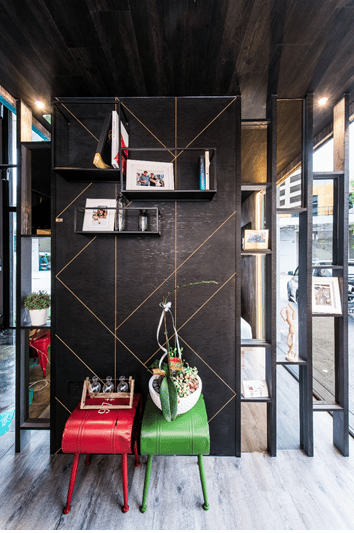 In home interior design, injecting a black design element needs to be carefully done so as not to create a dark, somber feel.
How can you achieve a simple yet sophisticated look for your home using touches of black?
With black textured laminates, this is possible. Check out these photos for inspiration!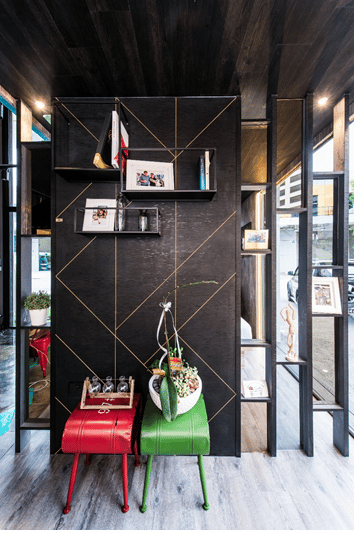 Black is bold, and it effortlessly stands out. This living room's centerpiece uses Jennings' black textured laminates with a sheen finish. Against the black, lines cut out a design that is uncomplicated yet sophisticated. Red and green furniture pieces easily stand out. It's the perfect background for pictures, books, and other personal effects that instantly reveal your persona as the owner of this home.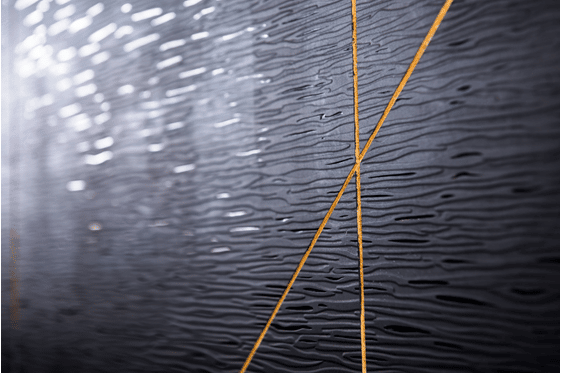 Up close, x marks the spot where this laminate stands out with the texture that makes it feel so real to the touch!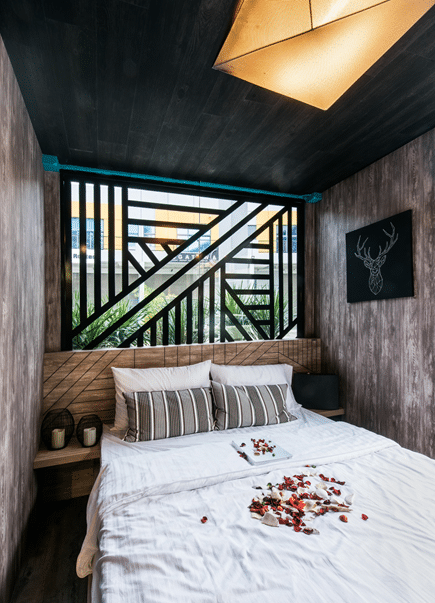 Grey laminates in this bedroom feature wood grain texture you can almost feel in your hands like real wood! Transport yourself to a safari cabin and let your imaginations wander even before you've made your forty winks at night!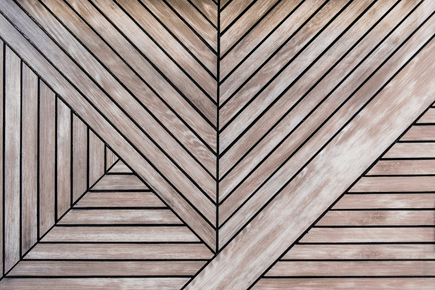 Up close, the headboard design plays with wood patterns using laminates. Doesn't this look like real wood planks put together?
Jennings high-pressure laminates are the next best thing there is to wood. They are environment-friendly, too. You can bring home the luxurious feel of a wood design without having to cut more trees!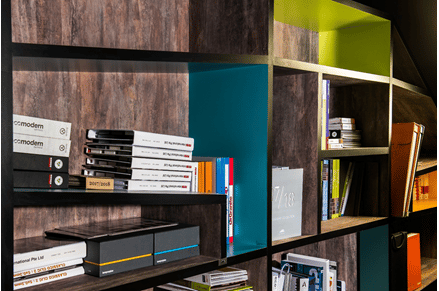 A marriage between rustic and contemporary is what this wood grain and colourful laminate mix and match design are all about. The colourful laminates add a refreshing twist to wood, offering to lighten up the room's mood. The design is perfectly applied to shelves, aligning well with the assortment of things to be found!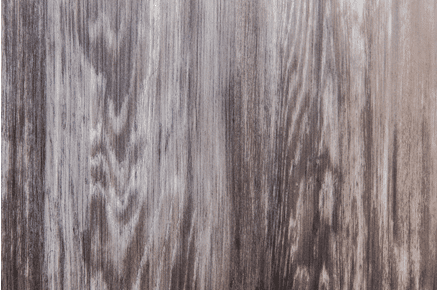 With grey wood textured laminates, design possibilities are endless.
Grey is easy to match with any interior design theme. Wood is classy, sophisticated and flexible.
Jennings high-pressure laminates can make your design inspirations come true. Check us out for more wood-inspired design options that make you feel the touch of real wood!
---
 Ready to get started?
Don't forget to first visit our blog for more nifty tips and get the latest updates on our Facebook page today!
Need more information? Drop us an online enquiry and we'll be happy to help!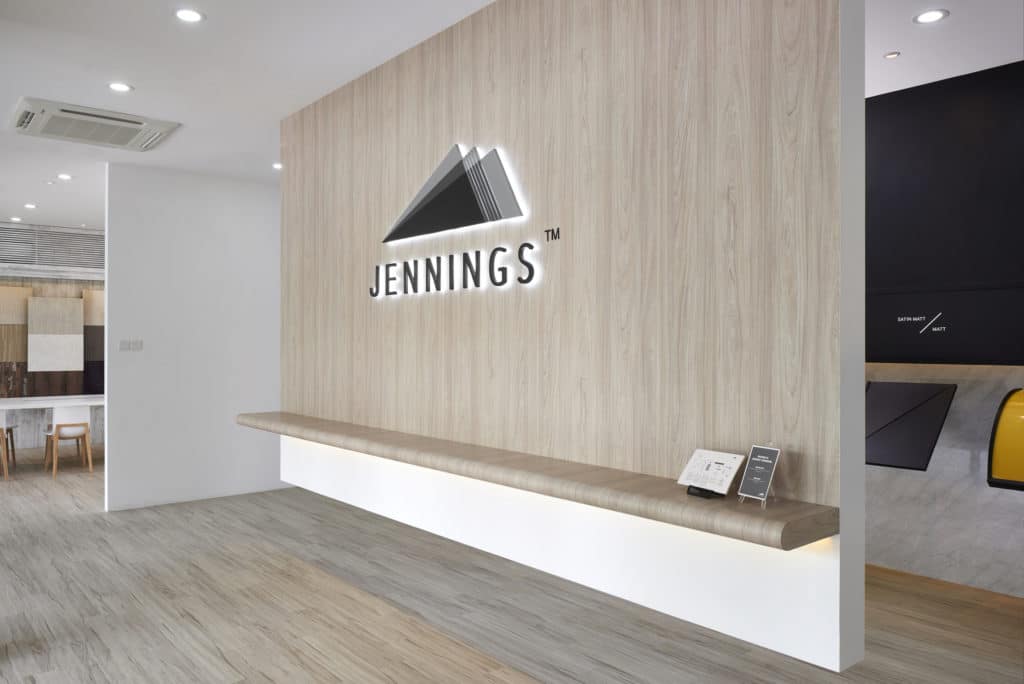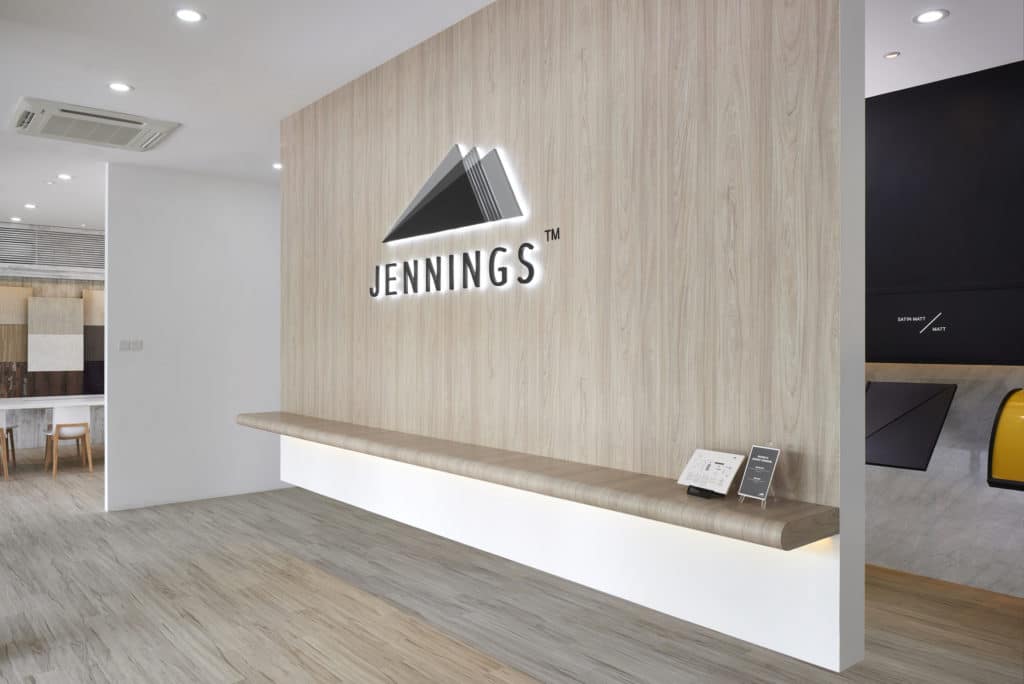 Address:
23 Sungei Kadut St 1
Singapore 729323
Mondays – Fridays:
8:15am to 5:15pm
(last walk-in at 4:45pm)
Saturdays:
8:15am to 3:15pm
(last walk-in at 2:45pm)
Closed on Sundays and Public Holidays