Design The Perfect Bedroom Retreat With These Four Laminates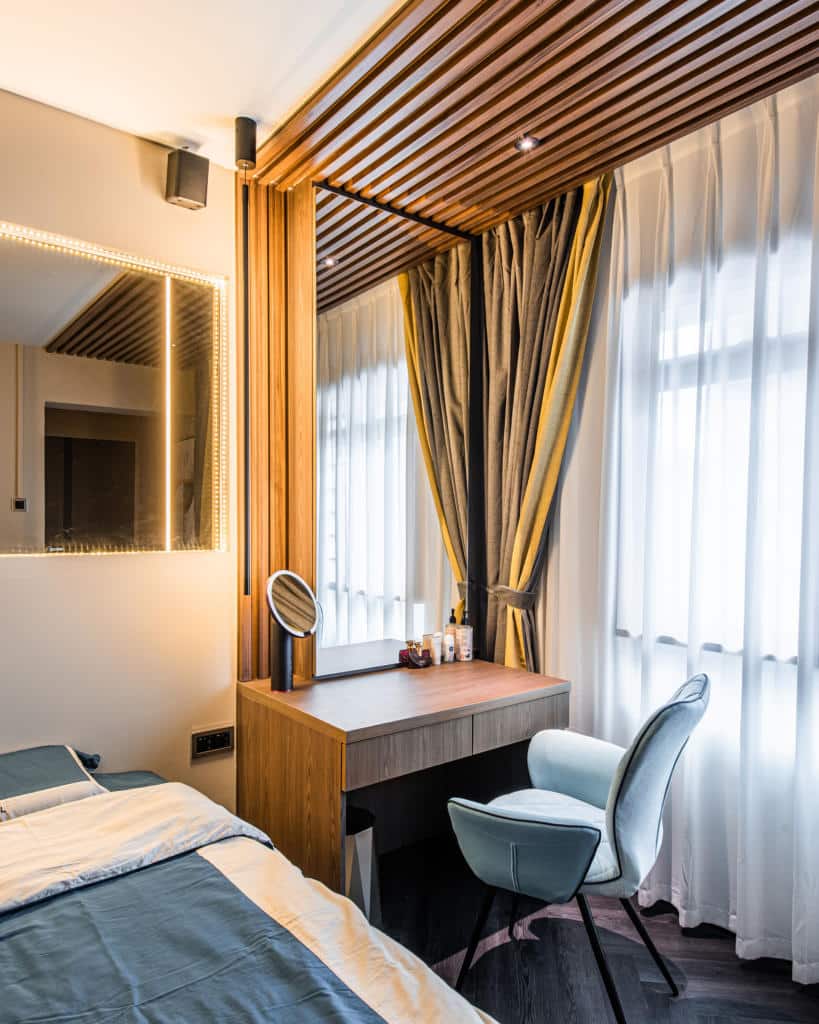 Beyond fluffy pillows and cosy blankets, did you know that the design of your bedroom has an impact on how well you sleep at night? In order to create a sleep-friendly environment, it is important to first surround yourself with colours that make you feel at ease. Want to achieve the ideal ambience for your bedroom but don't know where to begin? Continue reading on for some inspiration to get you started.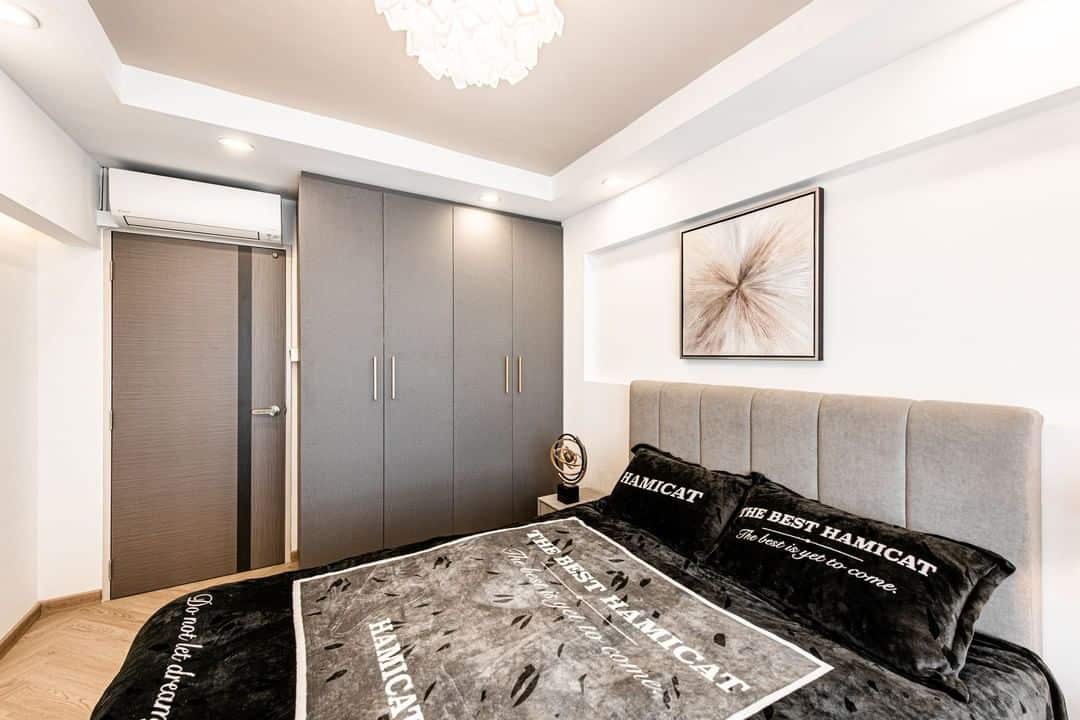 Laminate featured: PG7667VF (cabinet)
Peace And Nothing Else
If your bedsheets is already a statement by itself, mirroring other colours in the room can let your bed take centre stage. Here, Borchie Carbon Fabrika (PG7667VF) laminates blend well with the other neutrals in the room. Usually, the first place you head to is your closet as you get ready for the day. Looking at soothing shades rather than bright, loud colours can help to maintain a sense of calm. This is just one of the many reasons to choose these laminates for your sanctuary of rest.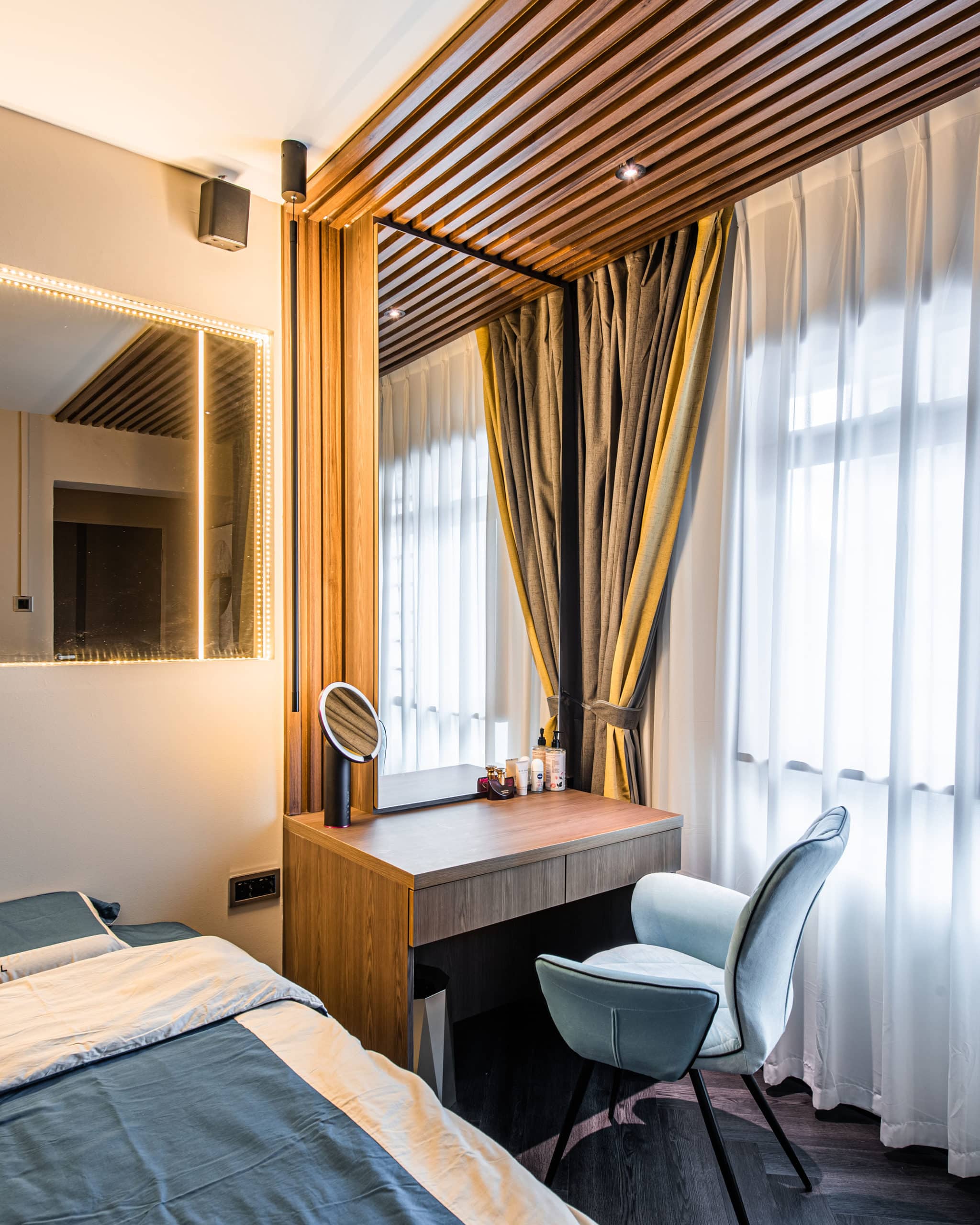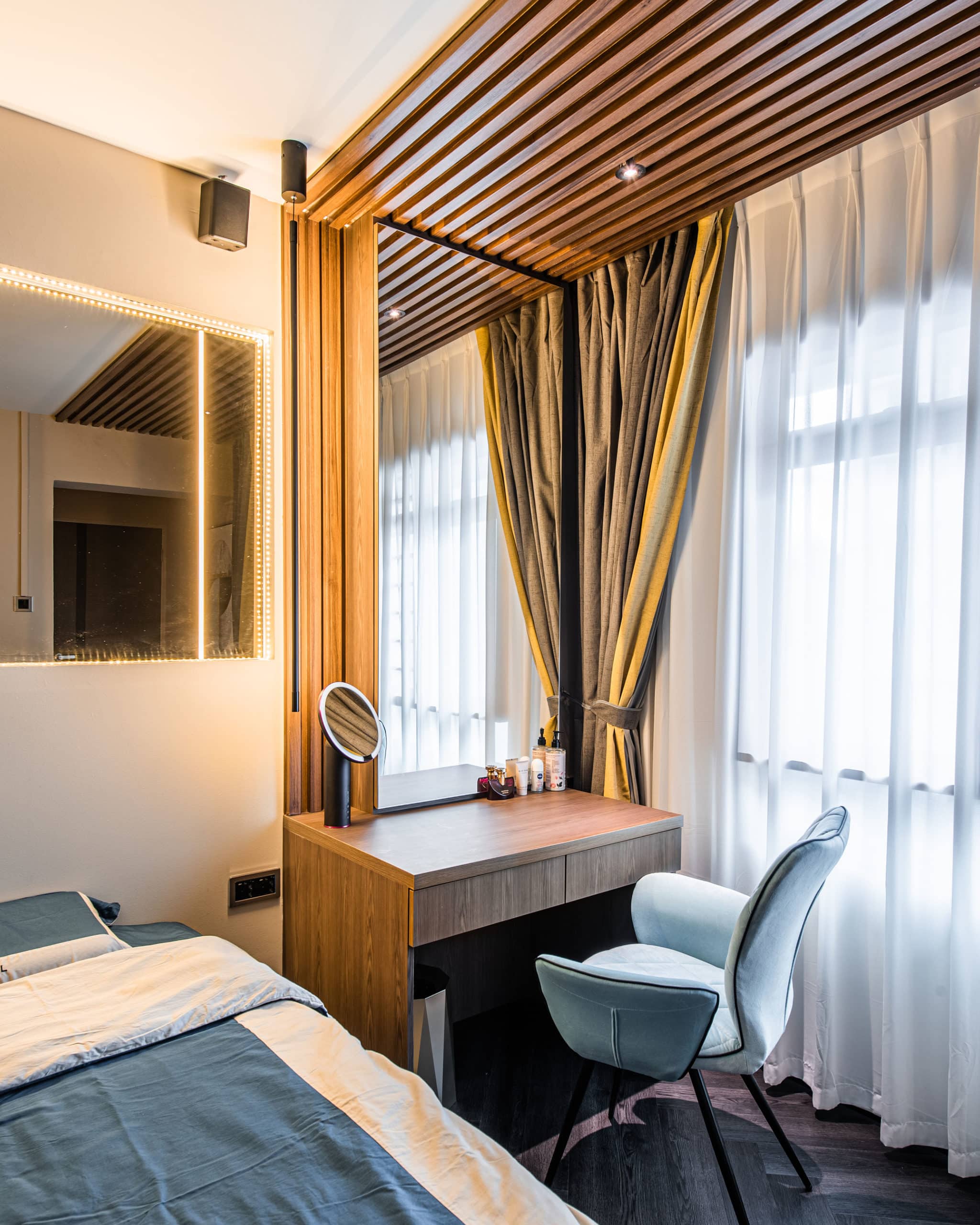 Laminate featured: PJ2381SR (dresser)
Only For Your Eyes
Even if you are working with a small space, this is your bedroom so make it truly yours. Especially when you have a dresser that takes up the ceiling to floor space, it plays a key role in setting the mood of your bedroom. As featured here, earthy tones are applied through the use of Amido Shagburk Hickory (PJ2381SR) laminates for a warm, cocoon-like sleeping space. Besides making your room look seemingly larger, your bedroom becomes equally attractive and serene with warm lighting enhancing the look beautifully. Even in the daytime, plenty of natural light add the finishing touches to this scheme, the perfect sight to wake up to.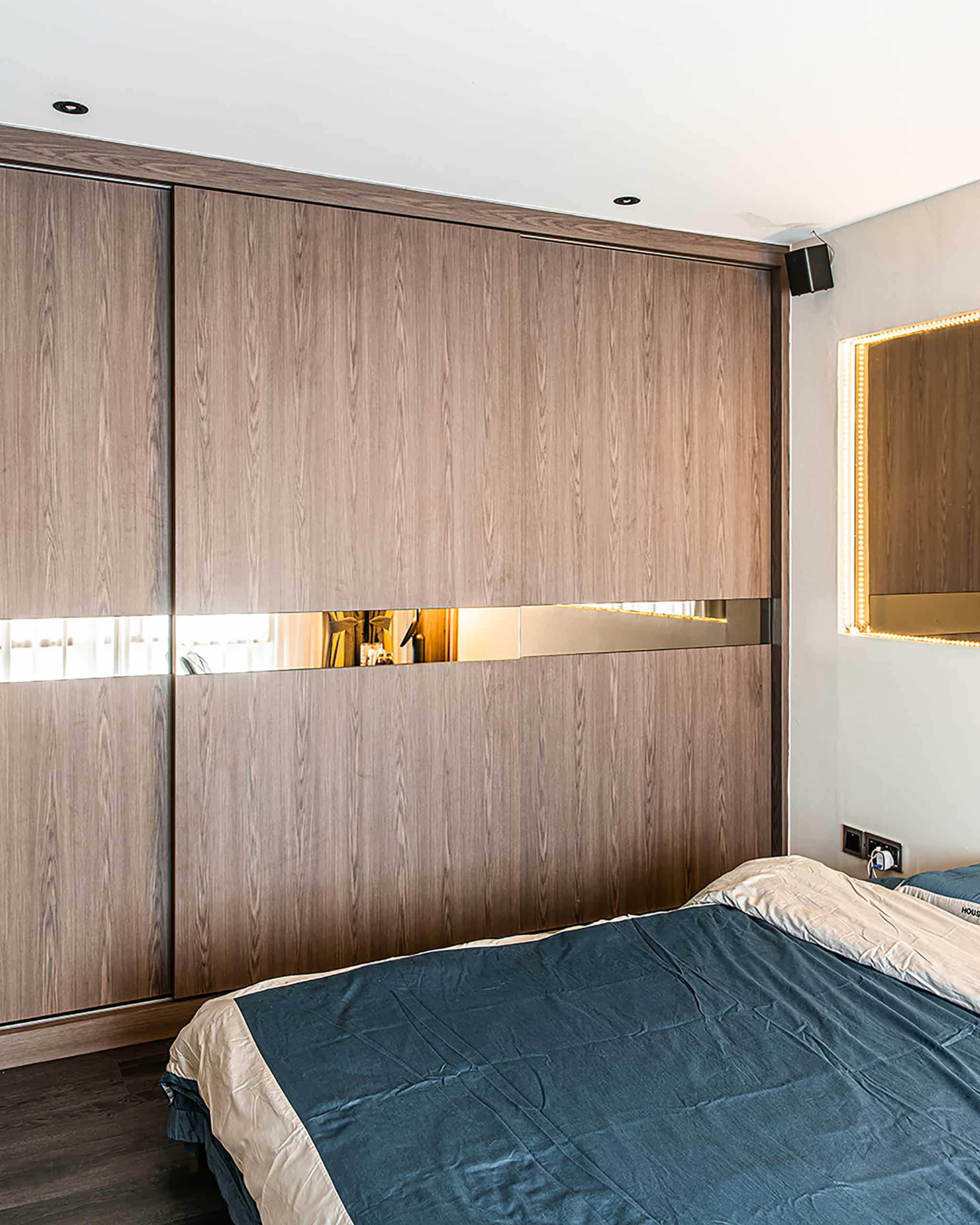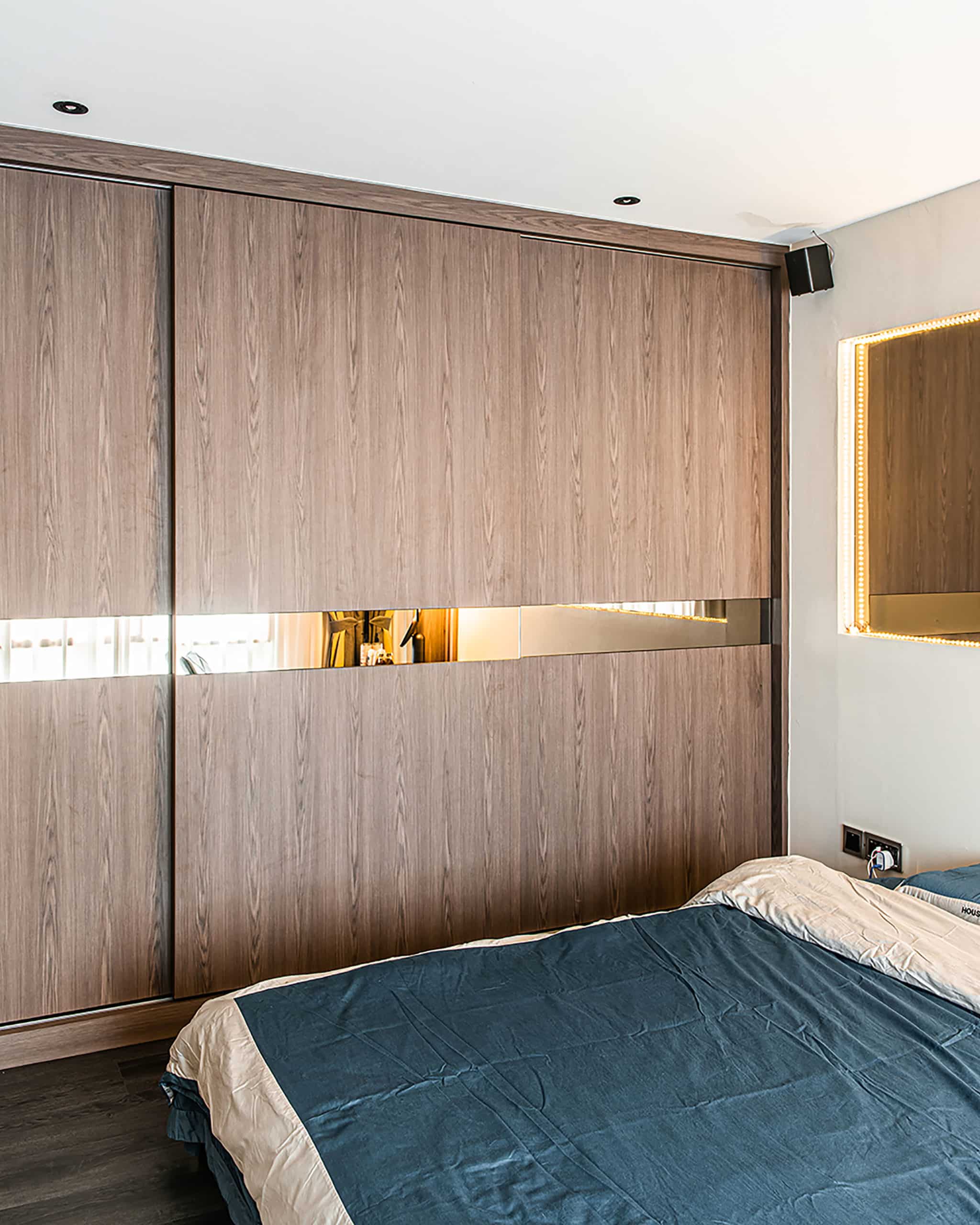 Laminate featured: PJ2381SR (cabinet)
Another Stunner For The Dreamers
Again, incorporated in the same bedroom setting are these Amido Shagburk Hickory (PJ2381SR) laminates, now applied on the cabinets on the opposite side of the room. As the use of rustic shades is echoed and distributed across the entire space, any user will recognise how it is done in a thoughtful manner such that it is cohesive, not chaotic. Providing visual balance, these laminates will look gorgeous when awash with natural light. Infusing warmth into the bedroom when used large-scale like on your cabinets, this will definitely be a good option to consider for your oasis of rest.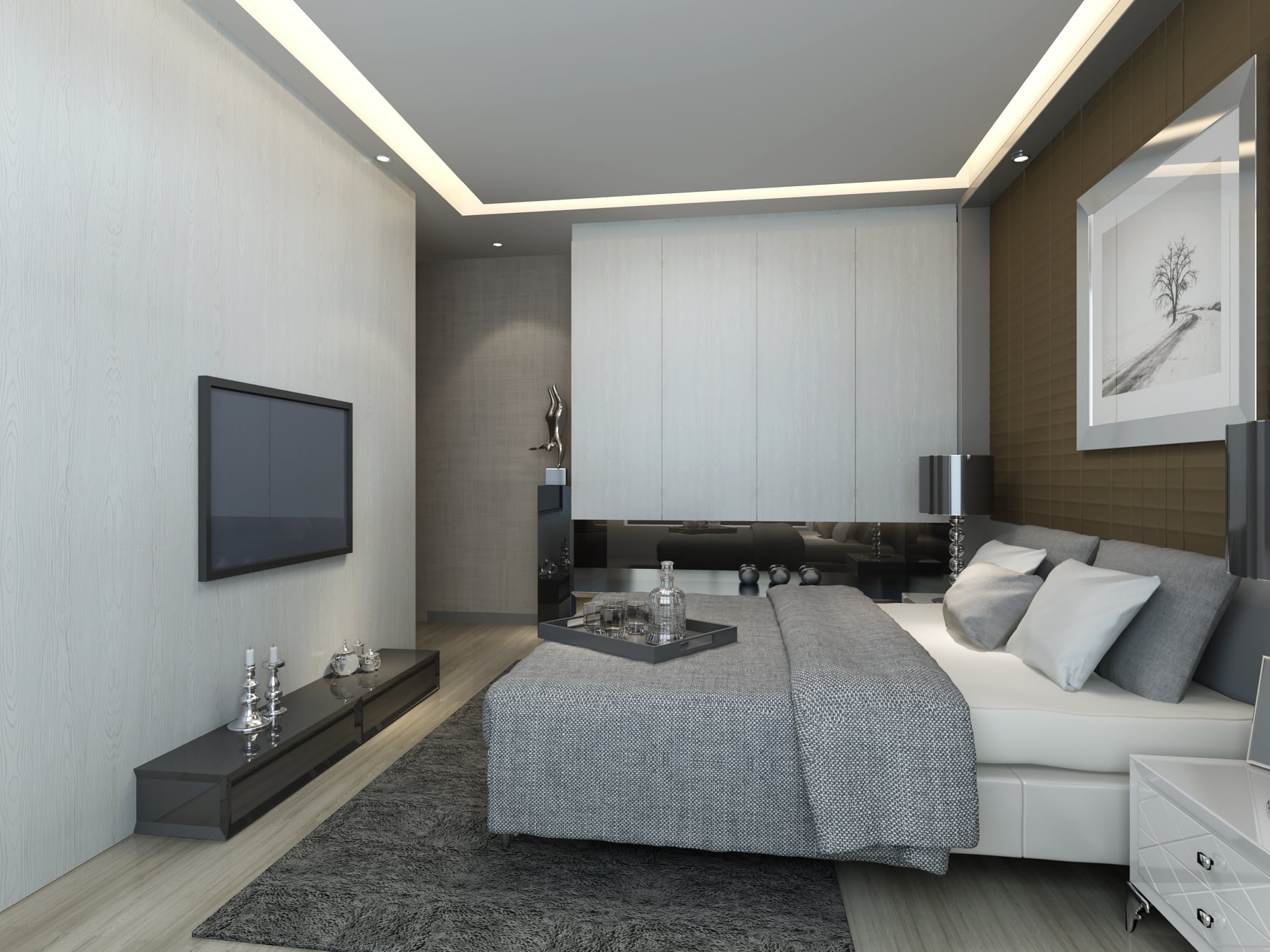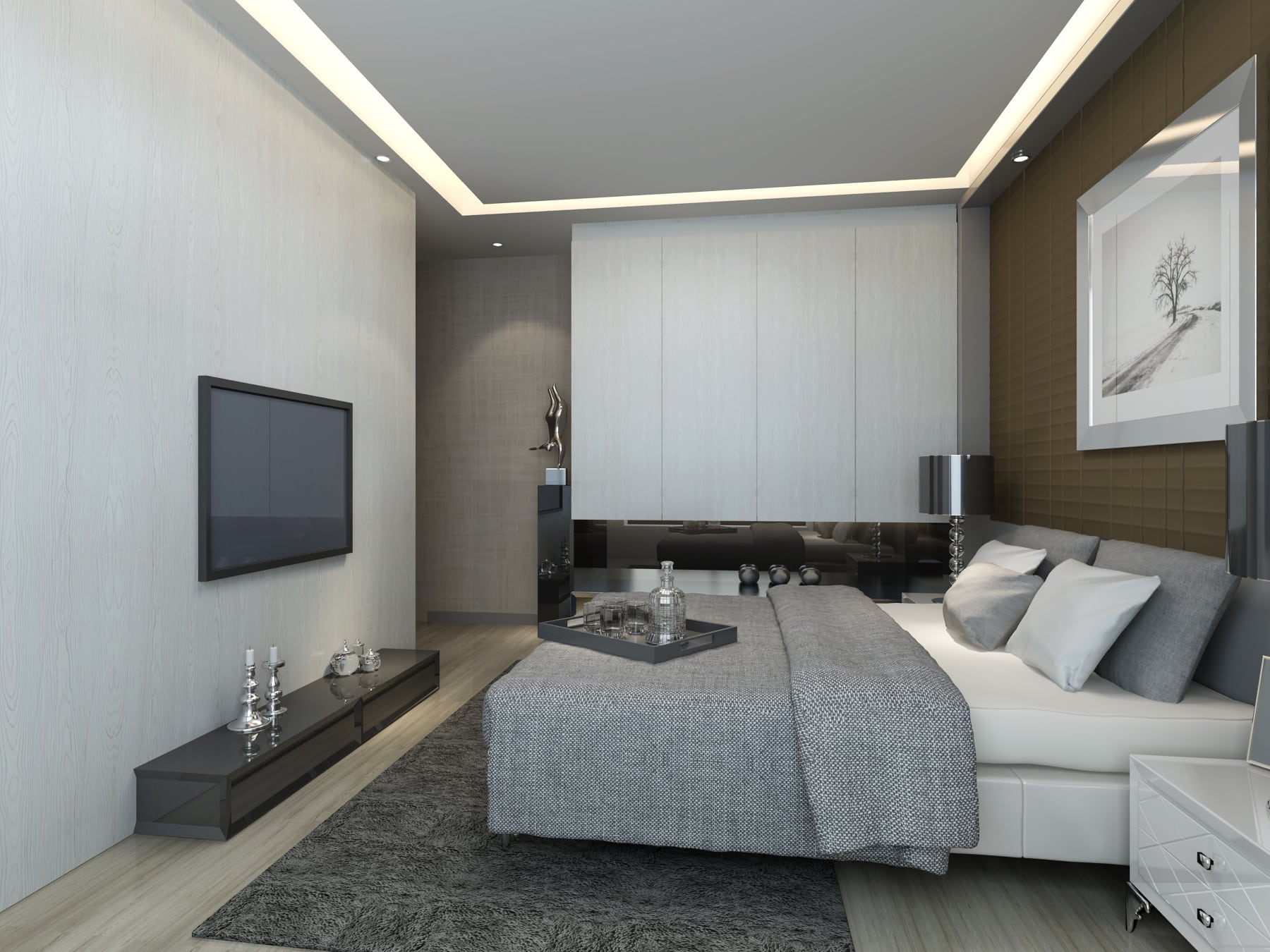 Laminate featured: PQ8989SY (feature wall)
Step Into Another World
To escape the hustle and bustle of life, sometimes a limited, neutral colour palette may be the way to go. Applied on a feature wall, Avorio Crown Ash (PQ8989SY) laminates sets the stage for the restful slumber that awaits you, a sign that you can finally start to relax as the day comes to an end.
To complement this muted shade, subtle touches of white are added here and there from the drawers and bed sheets, for instance. Coordinating grey elements of varying shades completes this colour scheme. Additionally, this will be an adaptable backdrop that complements any colour.
Sleep, Here I Come
If you like what you see in our inspirations above, drop by our gallery. Take your time here to choose the laminates until they are to your liking and we will be glad to help! After all, sleep is important, which makes your bedroom all the more important to get that much-needed shut-eye.
---
 Ready to get started?
Don't forget to first visit our blog for more nifty tips and get the latest updates on our Facebook page today!
Need more information? Drop us an online enquiry and we'll be happy to help!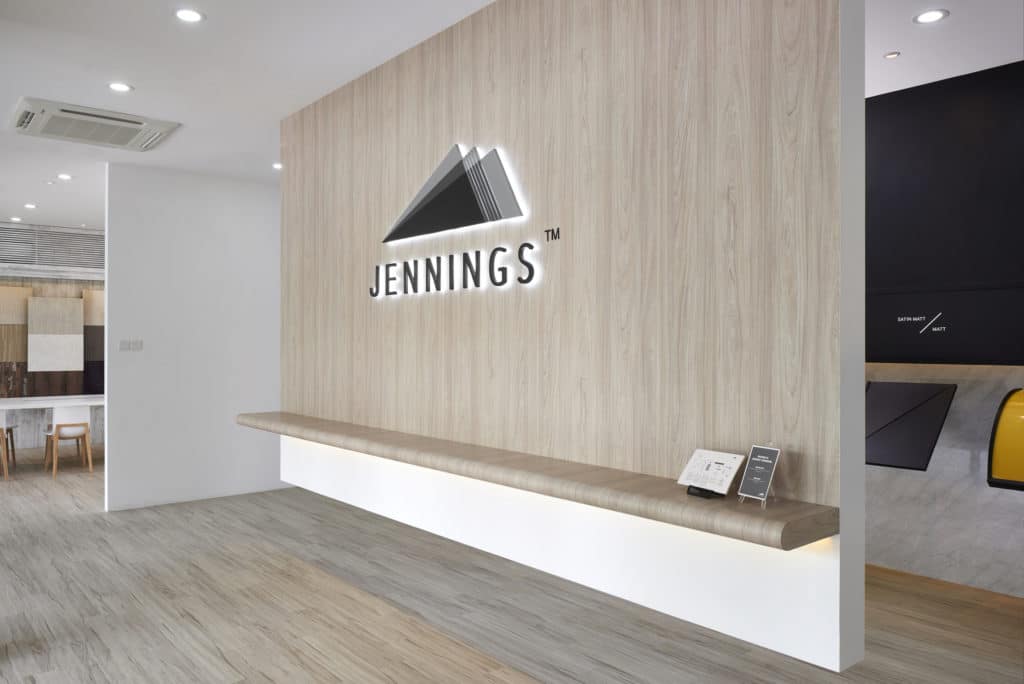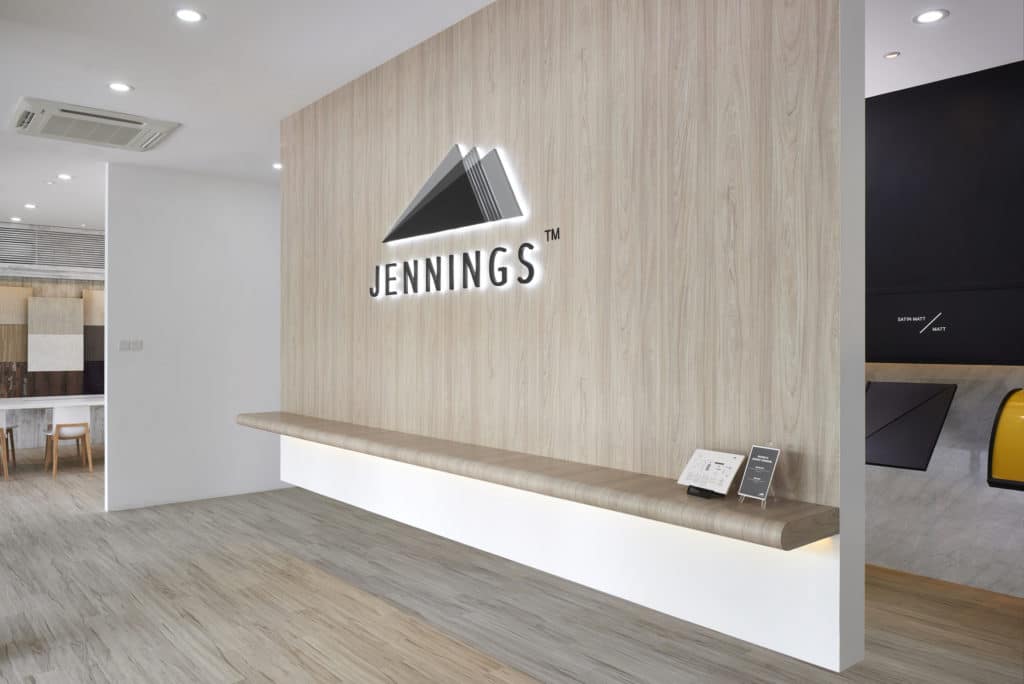 Address:
23 Sungei Kadut St 1
Singapore 729323
Mondays – Fridays:
8:15am to 5:15pm
(last walk-in at 4:45pm)
Saturdays:
8:15am to 3:15pm
(last walk-in at 2:45pm)
Closed on Sundays and Public Holidays