Discover how feature walls can turn any room into a masterpiece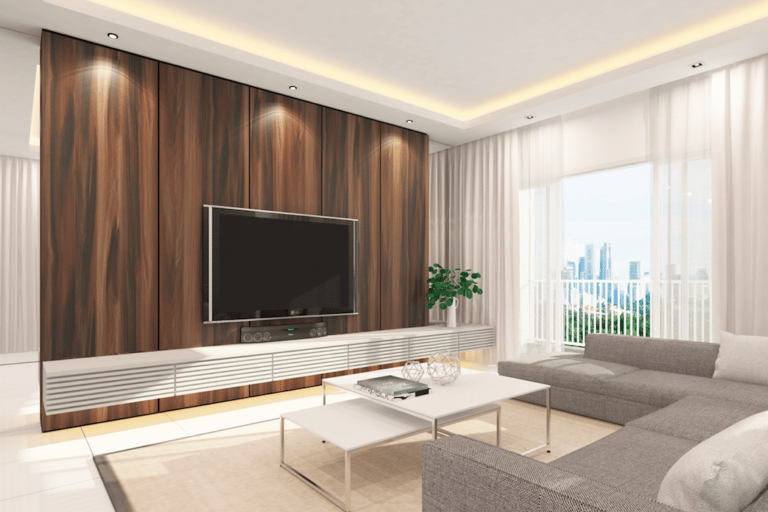 Whether you are moving into a new home or looking to renovate your current living space, feature walls are perhaps one of the best ways to spruce and liven up any room.
Feature walls are getting increasingly popular today and it is no wonder! A feature wall provides you with a great opportunity to experiment with different colours, patterns and textures. This allows you to not only highlight a certain aspect of the room but also change the mood as well. 
While you can create a high impact feature wall that will get people talking, sometimes a subtle pattern and mixture of colours could also create a similar transformation without overwhelming the senses.
Four things to remember for creating your perfect feature wall
1) Select a spacious room for your feature wall
The first step is to ensure the room your are selecting for that feature wall isn't over-crowded. A living space where too much is going on can easily overwhelm the eyes and crease a sense of chaos which isn't what you want!
A feature wall works much better in a spacious living room compared to a smaller crowded study room filled with bookshelves, cupboards and desks.
2) Choosing the right wall is equally as important
Now that you have selected the room for your feature wall, the next step would be to decide which specific wall to transform? A common mistake is to select a random wall. While a wall might be the widest, that doesn't make it the best candidate to be transformed. You would ideally choose a wall that highlights the room's existing focal point.
For example, in the living room, the wall where the TV is and where the sofas face makes the wall a prime choice to become your feature wall. In a room, your eyes should be drawn to one spot. Your feature wall is to make drawing that attention much easier.
3) Allow your feature wall to complement your room colors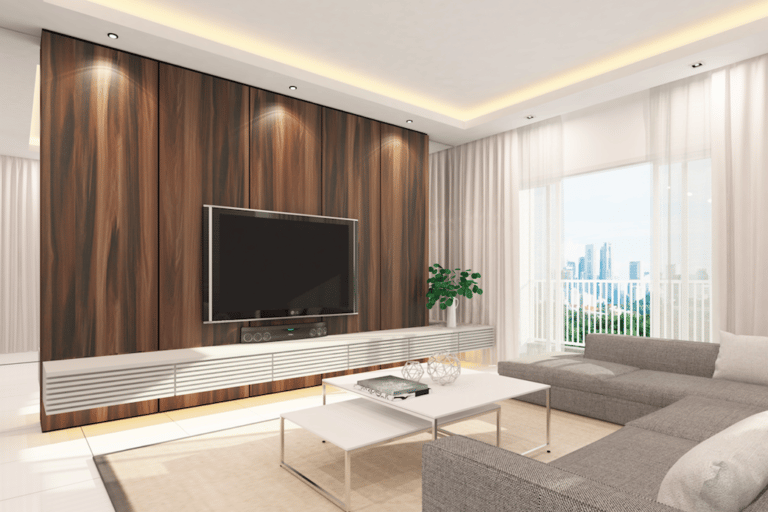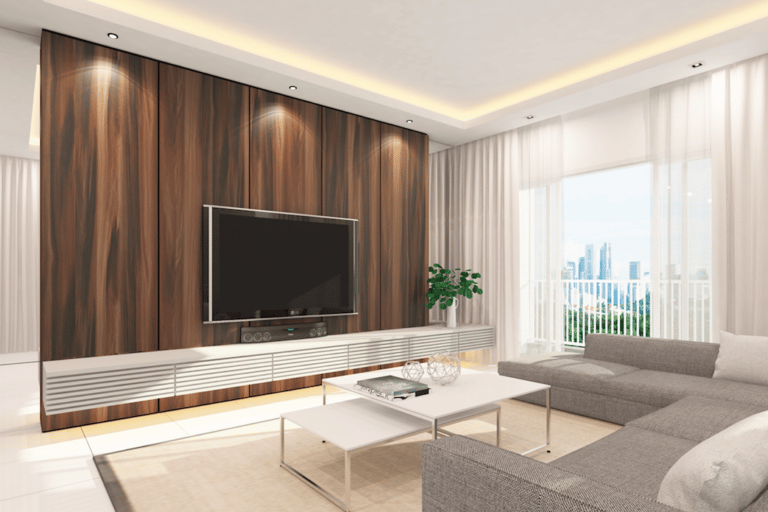 While you might be tempted to utilise a big color contrast for your feature wall, a timeless way is to consider the colors of the surroundings and let your feature wall complement it. Taking into consideration the colors of furniture, floor tiling and wall colors you can then cleverly select the color of your feature wall.
In a room that have tones of white grey and and beige? Use this opportunity to select darker tone wooden colors for your feature wall to add contrast and give it a natural feel to the living space.
4) Use patterns to create an incredible visual feature wall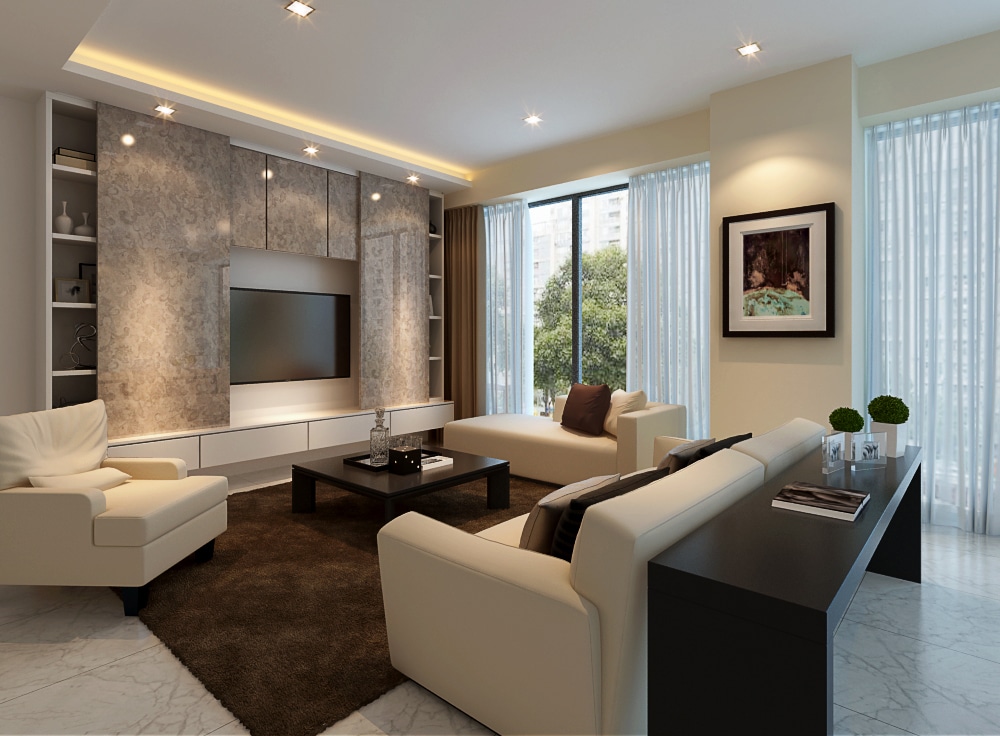 Colour contrast feature walls aren't the only direction you can select for high impact. Another great way is to allow the color of your feature wall to blend in with the rest of the room but use wonderful and intricate patterns to create an incredible visual focal point. This helps add an additional benefit of creating color harmony in your living space while sprucing it up.
5) Be bold and edgy with your feature wall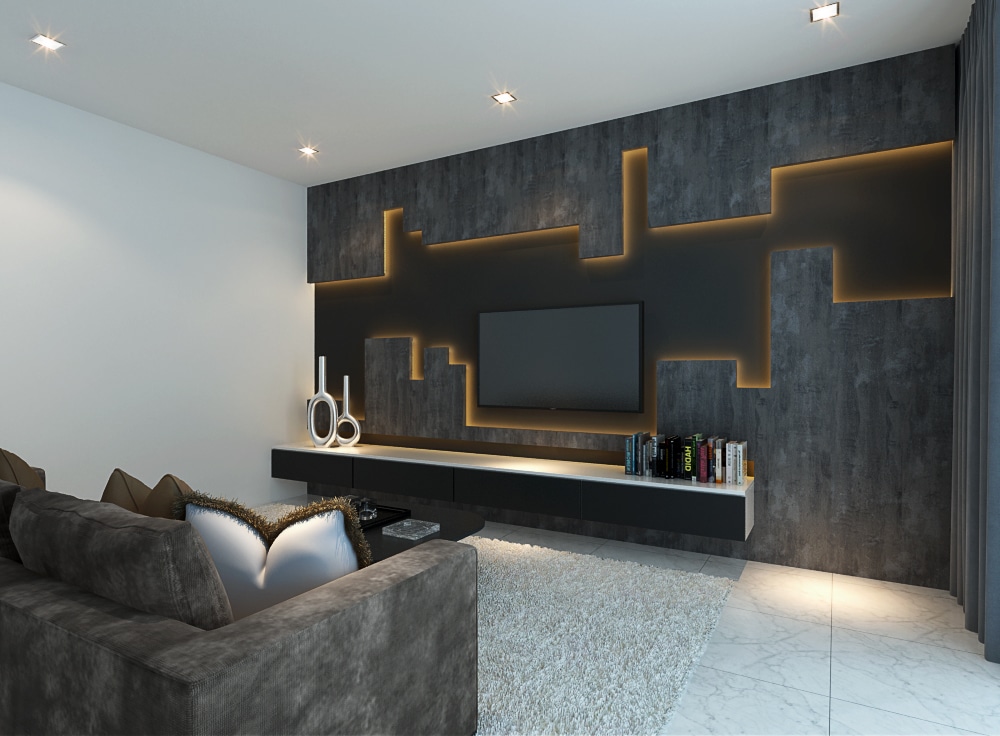 Sometimes taking contrast and patterns to the extreme could produce wonderful results that are not just beautiful but iconic as well. The beauty of a feature wall is not just the colours and patterns that could be selected, but the wall itself could be turned into a work of art that allows it to look three-dimensional.
This kind of edgy feature wall works best in a room that is spacious and simple without being too big. The key is to ensure the wall is a focal point but doesn't overwhelm from the other beautiful aspects of the room. At Jennings, we are experts in creating feature walls.
Whether you are looking to spruce up your office or liven up your living space, come down to our gallery and let our consultants help you decide on that perfect feature wall.
---
 Ready to get started?
Don't forget to first visit our blog for more nifty tips and get the latest updates on our Facebook page today!
Need more information? Drop us an online enquiry and we'll be happy to help!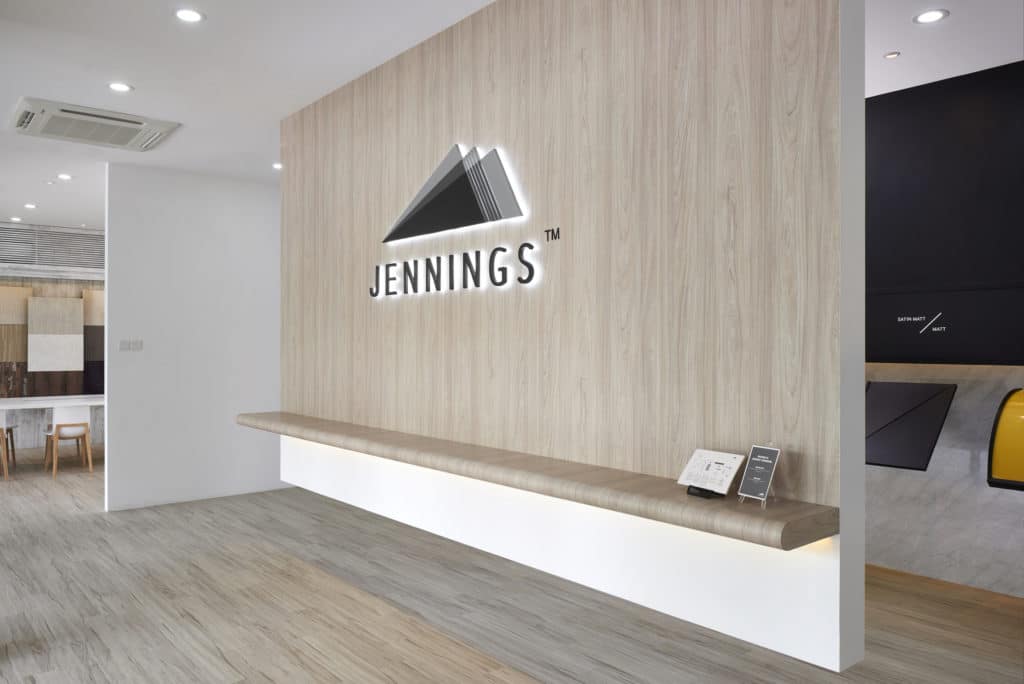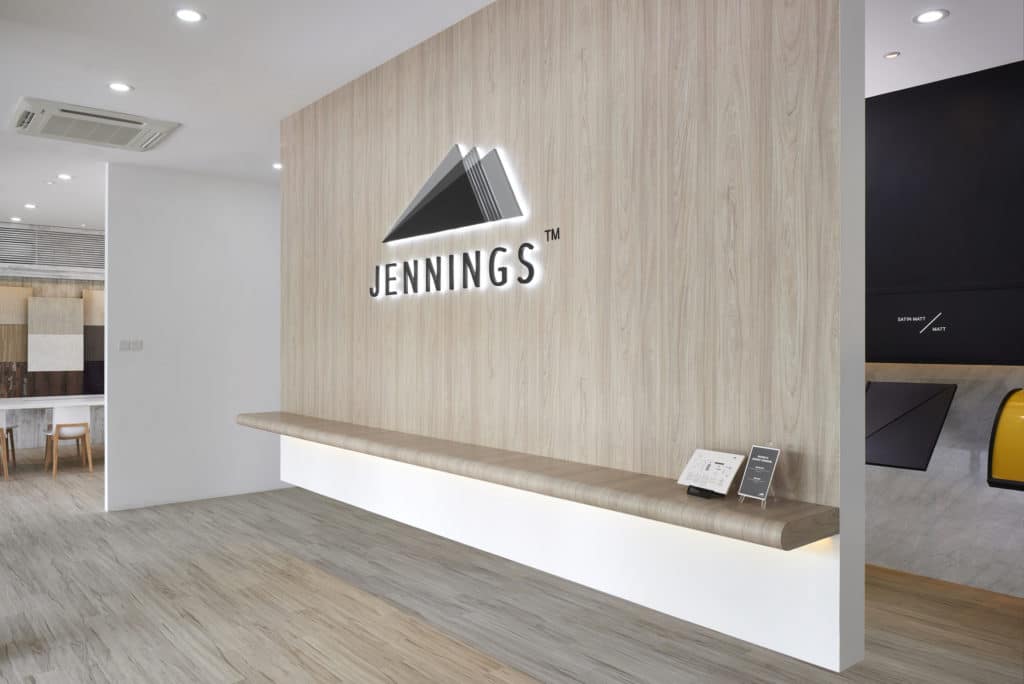 Address:
23 Sungei Kadut St 1
Singapore 729323
Mondays – Fridays:
8:15am to 5:15pm
(last walk-in at 4:45pm)
Saturdays:
8:15am to 3:15pm
(last walk-in at 2:45pm)
Closed on Sundays and Public Holidays