Dreaming of keeping your home immaculately clean all day, every day? Experience the magic of Clean Touch!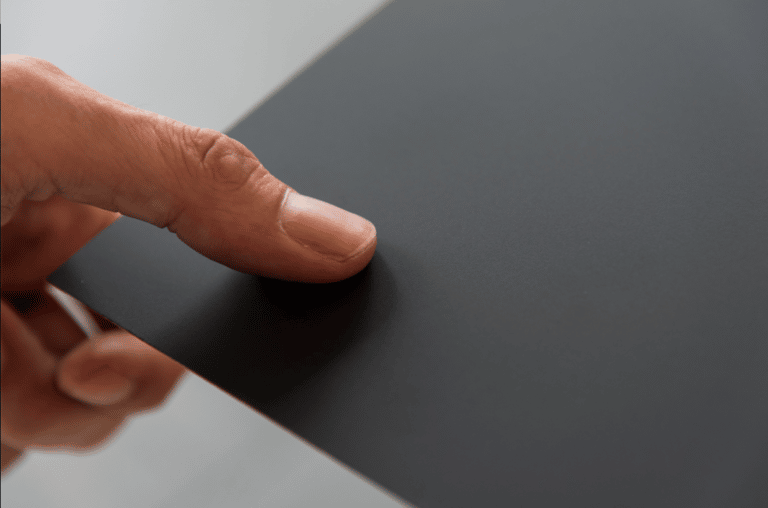 Nothing comes close to the heavenly feeling of a spotlessly clean home.
A clean home can give you a sense of safety, calm and inspiration.
But with family members, both young and adult, going about their daily activities, and even furry pets playfully roaming and climbing around, walls and top surfaces in the home can become especially vulnerable to accumulating dirt and scratches.
How can you keep your home impeccably tidy always?
The answer is Clean Touch laminates!
A unique technological breakthrough in high pressure laminates (HPLs), Clean Touch leaves absolutely no traces even after touching or scratching.
You read that right — no traces!
The technology in Clean Touch laminates allows you to effortlessly erase dirt, scratch and other spots on the laminates — just like magic!
Want proof? Read more to find out (we've short video clips as well!)
8 fantastic features you will surely love about Clean Touch laminates
What makes Clean Touch laminates one-of-a-kind? It's these eight fantastic features that can never be found in ordinary laminates.
Anti fingerprint. You might think that fingerprints on walls and top surfaces are too small to get noticed, but not to the meticulous eye.
Overtime, fingerprints can accumulate and create visible spots and discolouration on walls and surfaces. The natural oil on human skin can make it tough to clean off fingerprints. Scrubbing them off vigorously might damage walls and top surfaces.
Clean Touch laminates resists fingerprints, leaving no trace even when you touch. In fact, it's as though your touch is light as a feather and invisible like the wind!
Watch this short video clip to find out more!
Easy to clean. It's so easy to remove scratches and spots from Clean Touch laminates that it's virtually scratch and spots resistant! Even a hard, deep scratch can be wiped away like it never happened!
Virtually scratch resistant, Clean Touch laminates stay in pristine condition like the very first day you brought them home.
Watch this short video clip to find out more!

Anti bacteria. Bacteria that can populate on the walls and top surfaces of your home can leave unsightly spots and even cause the spread of diseases. Bacteria can usually come from food spills that don't get thoroughly cleaned.
Clean Touch laminates are infused with anti bacteria qualities that not only protect the condition of the laminates from bacterial growth, but also keep diseases away. Because your family's health is second to none, trust only Clean Touch laminates for your home.
Clean Touch anti bacteria laminates are also perfect for restaurant applications.
Water repellant. Water and moisture are common enemies that cause walls and other top surfaces to deteriorate fast. This is not going to be a problem with Clean Touch laminates. The special water repellant feature in Clean Touch ensures your walls and top surfaces are protected against moisture, preserving the beauty of your interiors for a long time!
Watch this short video clip to find out more!
Mold resistant. Molds normally accumulate in damp areas and can be commonly seen in ridges, corners, and niches. Molds are not only unsightly, they also produce a musty scent that can cause allergies like asthma.
Good thing Clean Touch laminates repel water, therefore, reducing the probability of mold growth. Be worry-free of possible allergy-causing molds growing on your walls. Breathe free with Clean Touch.
Scratch resistant. Beautifying your home with Clean Touch laminates is worth the investment, especially because Clean Touch laminates are scratch resistant. Preserve the beauty of your laminates and top surfaces for always!
Clean touch is virtually scratch-free. This test uses a knife to scratch the laminate. Just by wiping the scratches with a small normal sponge, the scratches are removed! It's that easy! Don't believe it?
Watch this short video clip!
Low light reflection. Light reflecting from walls can be jarring sometimes, especially when you or a family member is reading. Clean Touch laminates offer an experience that is pleasant to your eyes through low light reflection.
Made to protect
Clean Touch laminates is an invention that will unveil many ways the laminates can be used. Clean Touch laminates not only preserve the beauty of your homes, they also serve to enhance the quality of your life by giving you a safe, clean, and secure home to live in without the hard work needed to maintain the laminates in top condition.
Live your dream of a pristine and immaculately clean home today! Experience Clean Touch!
---
 Ready to get started?
Don't forget to first visit our blog for more nifty tips and get the latest updates on our Facebook page today!
Need more information? Drop us an online enquiry and we'll be happy to help!
Address:
23 Sungei Kadut St 1
Singapore 729323
Mondays – Fridays:
8:15am to 5:15pm
(last walk-in at 4:45pm)
Saturdays:
8:15am to 3:15pm
(last walk-in at 2:45pm)
Closed on Sundays and Public Holidays