How To Keep Your Laminates Clean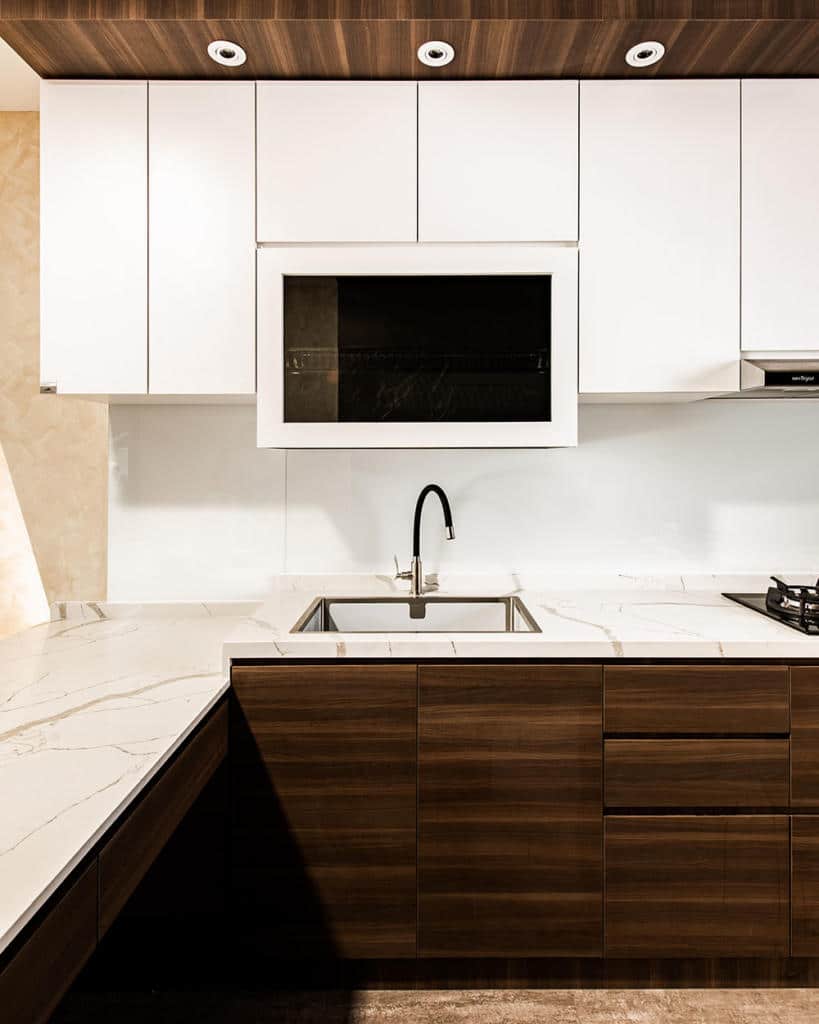 For many homeowners in Singapore, laminates are increasingly becoming an option to renew the look of their existing furniture on cabinets, shelves, walls and more. If you are considering the idea of laminate sheets in your own home, this will definitely be an article you want to keep reading on.
The Why And The How
When it comes to making the most of your money, regular cleaning will help you maintain the beautiful appearance of your laminates in years to come. Did you know that with time, dust buildup will make your laminates appear dull? Stains will also become more and more a challenge to remove when overlooked. The good news is, maintaining your laminates does not have to be a daunting task. In fact, laminates are generally easy to clean, especially when done frequently.
To begin, you may want to remove any dust that has settled on your laminate surface as a start. A microfibre duster is a great tool to have when it comes to getting rid of dust. Without making a mess, there will also be less dust lingering in the air when you use a microfibre duster for cleaning. This is a must-do step if your laminates are applied on areas like a feature wall and TV console table.
For normal maintenance cleaning, use soapy water and cloth to gently wipe down all surfaces. As this may leave streaky marks or water stains behind, don't forget to wipe over again with a dry cloth. Additionally, make sure to change the water once it starts to look murky. If you have tough stains to remove, you can add Cif to non-gloss surfaces. For high-gloss surfaces, use alcohol-based solutions such as thinners instead.
After cooking, you may see oil stains on the laminate surfaces of your kitchen cabinets and shelves, leaving residues even in hard-to-reach areas. For stubborn grease stains, if Cif is not working, opt for grease cleaning solutions to dissolve them instead. This might just do the trick!
One thing to take note is to avoid using abrasive cloths or strong chemical cleaners. Even when done gently, they may scratch against your laminate surface, which can leave room for dust and debris to get trapped in.
Clean Touch Laminates
If you are getting our Clean Touch laminates, then you will have less to worry about. Our Clean Touch laminates offer multiple benefits to homeowners. Especially for households with kids or pets, this type of laminate is anti-fingerprint and scratch-resistant. Hence, our Clean Touch laminates will leave no trace when touched or even scratched against.
Particularly if your laminates are applied on kitchen cabinets and shelves, its anti-bacterial and water repellent qualities will appeal to you. Any growth of unwanted bacteria and mould will be less unlikely to occur on these surfaces. Yet, with these additional features, remember to clean your laminate surfaces to keep them squeaky clean and hygienic.
Interested In Applying Laminates In Your Home?
We hope that these tips have helped you! In conclusion, the longer the stains stay on your laminate surface, the tougher it will get when you want to remove them. Armed with these cleaning tips, are you ready to welcome our laminate additions into your abode? Here at Jennings Laminates, you are sure to find laminate designs that suit your style and budget. Before you make your decision, you can always visit our showroom and take some of our laminate samples home. Get started with Jennings Laminates today!
---
 Ready to get started?
Don't forget to first visit our blog for more nifty tips and get the latest updates on our Facebook page today!
Need more information? Drop us an online enquiry and we'll be happy to help!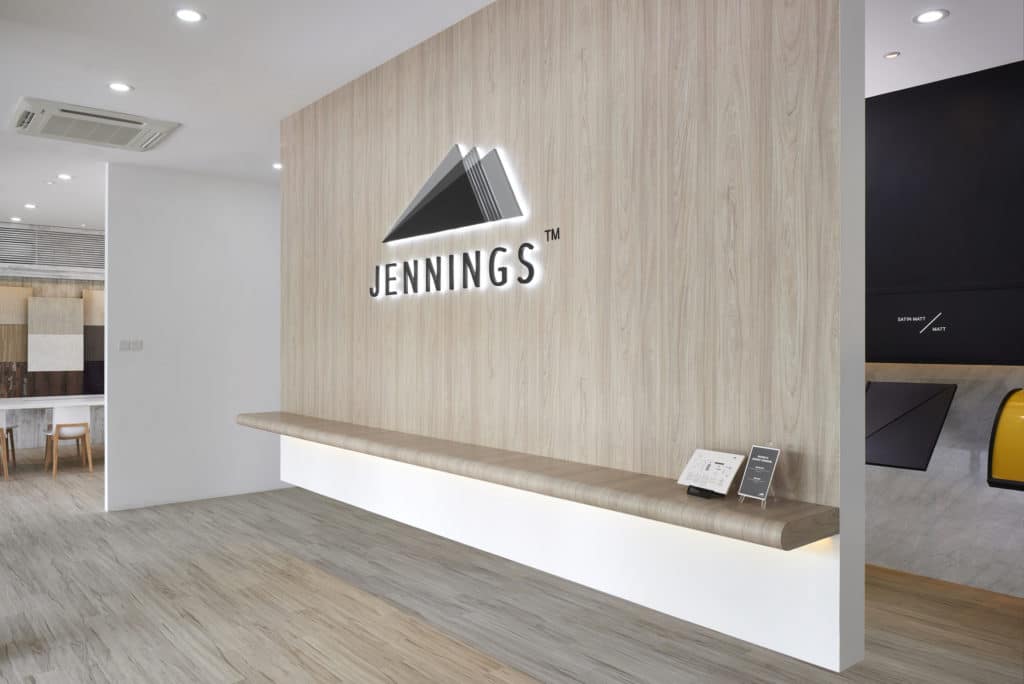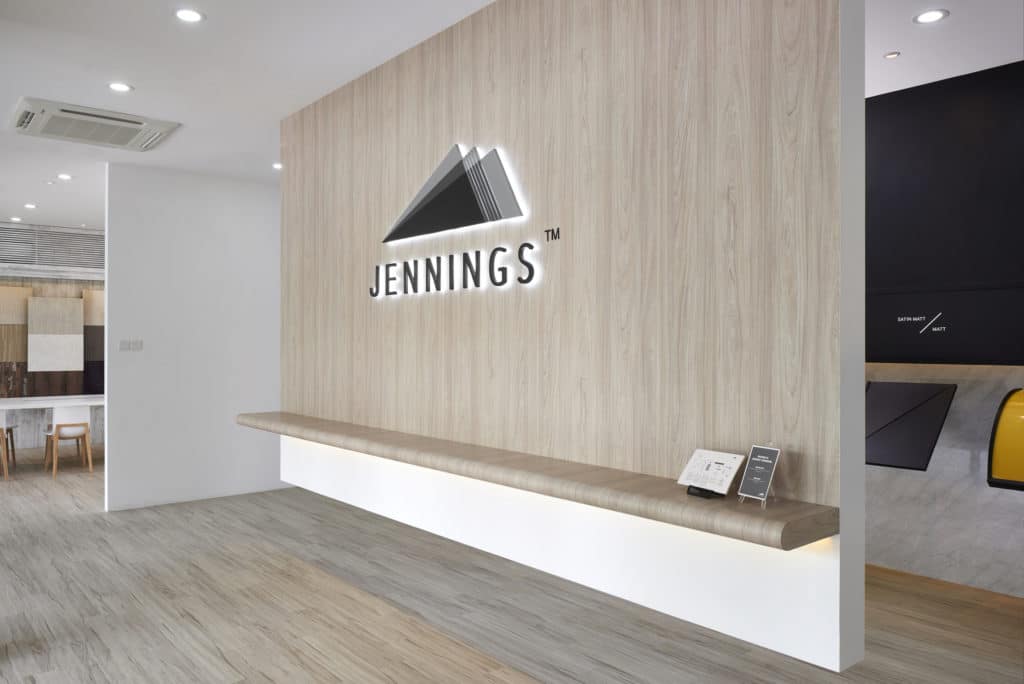 Address:
23 Sungei Kadut St 1
Singapore 729323
Mondays – Fridays:
8:15am to 5:15pm
(last walk-in at 4:45pm)
Saturdays:
8:15am to 3:15pm
(last walk-in at 2:45pm)
Closed on Sundays and Public Holidays