How To Make Your Home Feel Expensive With Laminate Sheets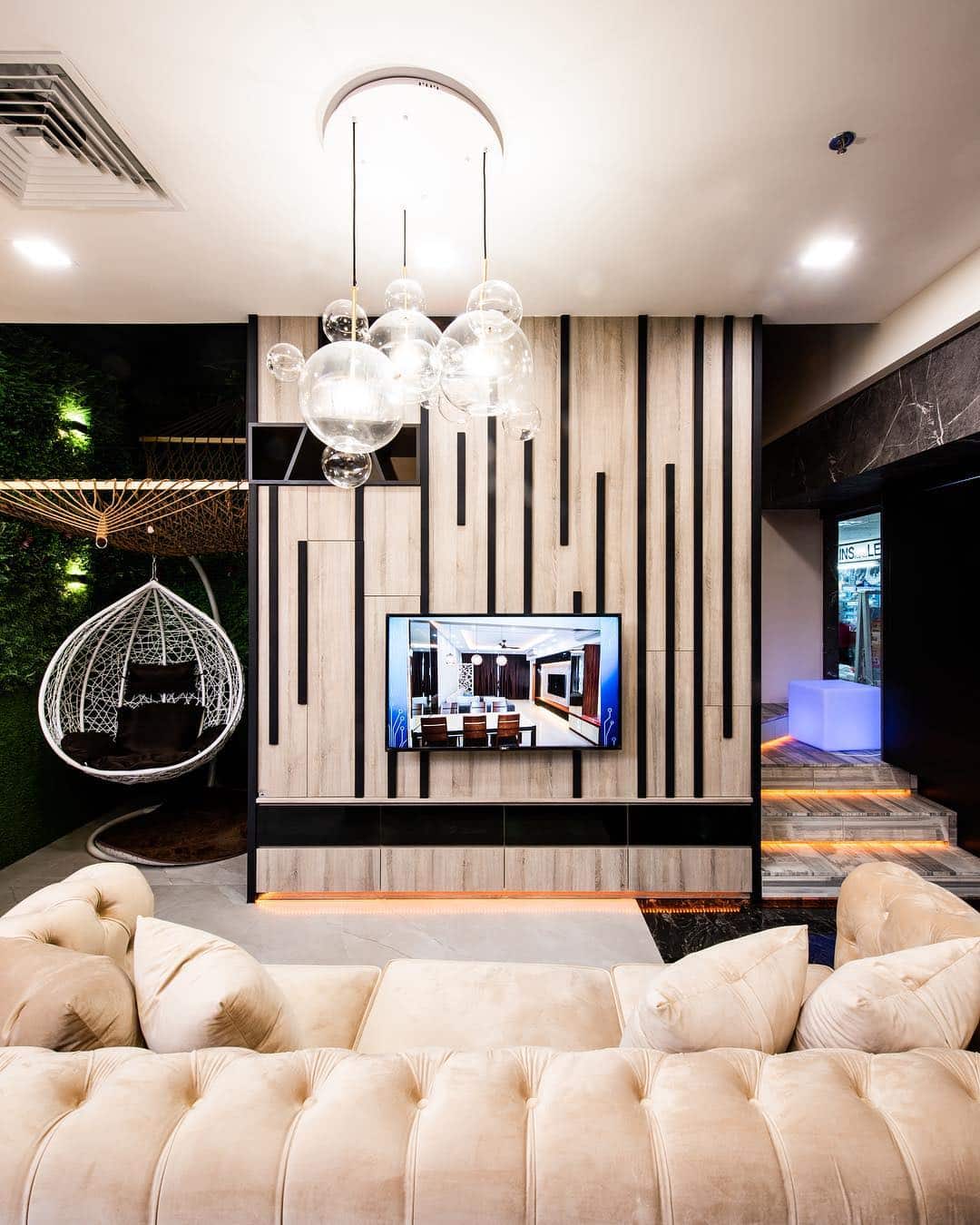 Is your Pinterest piled with inspirations for how you aspire your interior to look like? If you want to exude luxe vibes, you can easily upgrade the look of your home even on a budget. Here at Jennings, we recommend adding a couple of laminates to your existing furniture, which can instantly dramatically change your abode. Here are some tips and tricks to give your home a sense of luxury it deserves.
Laminates featured: PQ1068N, PQ1075N
Welcome In Style
While storage requirement is an important consideration to maximise the use of your space, that does not mean that you have to compromise on the aesthetics. Using America Chestnut (PQ1068N) and Saratoga Black (PQ1075N) laminates, here is a creative way of turning your storage space into a feature wall as well. These laminates elevates the style of your entrance by offering a simple way to add an elegant, graceful feel to your home.
Laminate featured: PG2505B (console table)
Stand Out From The Crowd
When you have architectural details, that should ideally be an area that your eyes are drawn to when you enter the room. A subtle black hue such as that of Brushed Cinder (PG2505B) laminates can work wonders at adding emphasis to your statement wall. At first glance, your statement wall stands out and gets the most attention first, and that is all thanks to your laminated console table.
Laminates featured: PG9100MT, PG2809HG (feature wall)
Looking Polished
When you pay attention to detail, even the humblest of homes has something to show. Go for a complementary shade such as the lighter colour of Earthy Linen (PG9100MT) laminates, blending seamlessly with the rest of the room. Added to these fabric laminates are Grey Stone (PG2809HG) laminates. Incorporating these marble laminates in small doses can add a sophisticated touch to your room setting. This classic, marbleous look is timeless in interior design trends and can stand through the test of time.
Laminates featured: JA2110T, WPL2902S (feature wall)
Glam It Up
With all the grandeur your sofa might project, it might go in vain if the other elements of your home does not work well together. One tip is using the repetition of colour, which is essential in creating more harmony within a space. If that is what you have been lacking, here is a great example of having Cammeo Oak (WPL2902S) laminates on the feature wall to match that of the sofa. This helps to unify the different parts to complete the whole look.
The addition of Matt Black (JA2110T) laminates in the form of lines across the wall will add an illusion of height. The lighting can also make a difference, adding a little glamour to the space.
As Andre Putman says,
For a house to be successful, the objects in it must communicate with one another, respond and balance one another. To ensure that you know exactly which laminates your house needs, drop by our laminate gallery to get a step closer to achieving a cohesive, high-end look for your home.
---
 Ready to get started?
Don't forget to first visit our blog for more nifty tips and get the latest updates on our Facebook page today!
Need more information? Drop us an online enquiry and we'll be happy to help!
Address:
23 Sungei Kadut St 1
Singapore 729323
Mondays – Fridays:
8:15am to 5:15pm
(last walk-in at 4:45pm)
Saturdays:
8:15am to 3:15pm
(last walk-in at 2:45pm)
Closed on Sundays and Public Holidays