How You Can Kickstart Your Laminate Journey This 2020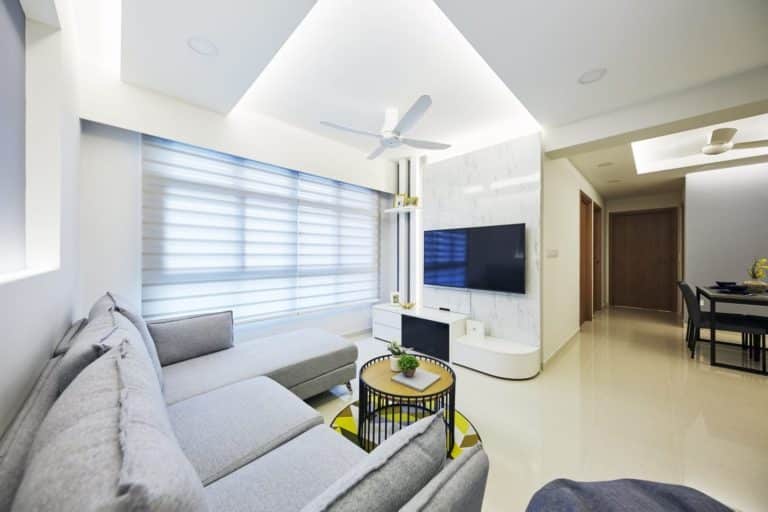 With each new year comes both rising and dying interior design trends, a reason why many homeowners want to update the look of their homes. One such way is using laminates, which are not only aesthetically pleasing to the eye but also offer practical solutions in getting the best out of your old furniture. If this is your first time buying laminate sheets for your home or office decor, take a look at these tips to get you started on finding the right laminate supplier.
Explore your options
For starters, it is important to engage a reputable laminate provider with years of experience. This indicates that they are knowledgeable in their area of expertise and are familiar with the needs of customers like yourself. You can also view their portfolio of work to see where and how the laminates are applied. Additionally, check for customer reviews to roughly know what you will expect when working with the company.
For starters, decide on the theme of your home
Before you delve into looking for your laminate sheets, it is important to first have an idea of what you want for your home. Some homeowners like something popular and trendy while others prefer to stick to the classics for the certainty that it will remain a timeless design for years to come. On top of that, think about the mood of the room as well. For example, if you are planning to apply your laminates in a study room setting, having a conducive atmosphere is crucial and this will be reflected in the design of your room. Thus, give yourself some time to decide on the colour scheme of your place before you start considering your laminate options.
Check out what is offered
Another point to take note is to go for a company that offers a wide variety of laminate designs for you to have more to choose from. Laminates can vary in colours, textures and designs to enhance the aesthetic of your home. Not only do you want something that reflects your personality, but you will also need it to look good with the rest of your home decor. You can show them some examples of what you are looking for and see if they have similar pieces. Moreover, if you are unsure about your selection and thinking "Is this what I really want?", some may even allow you to take home several samples for a clearer idea. You may also have your own budget, so keep that in mind as you consider your laminate supplier. While the cheapest may not always be the best go-to, you can factor in the differences in price. This may help you make an easier decision when you are narrowing down your options. At the end of the day, you will want to make sure you are getting value for your money.
Consider where you are applying your laminates
Apart from its design, there are various types of laminates in the market with their own unique properties such as high-pressure laminates and decorative laminates. Its application will be a great starter in determining the type you should get for your home. Let your laminate provider know and they may suggest specific laminate designs that will be a right fit for you. For example, with Jennings Laminates, one of the many series that we provide includes Clean Touch laminates, which are anti-fingerprint and scratch-resistant. If you are decorating a feature wall for aesthetic purposes, our Clean Touch laminates will leave no trace when touched or even scratched against. Or if you are intending to apply it on your kitchen cabinets and shelves, its anti-bacterial and water repellent qualities will appeal to you. These Clean Touch laminates will also resist the growth of unwanted bacteria and mould, providing a hygienic surface for you and your family.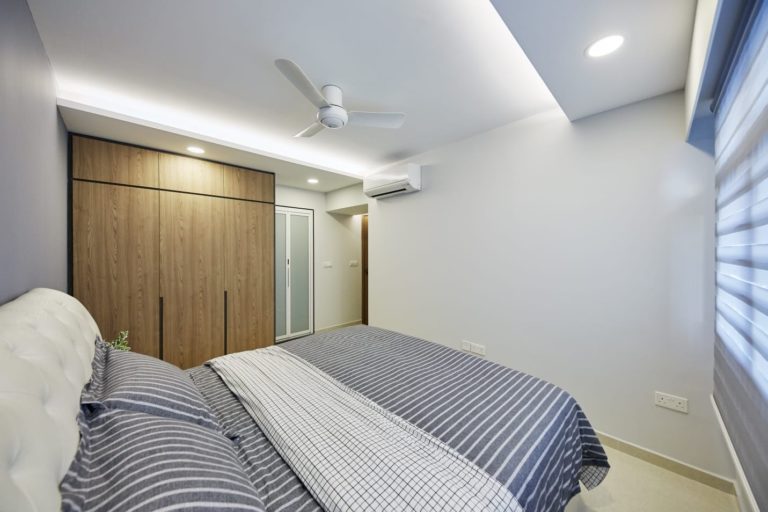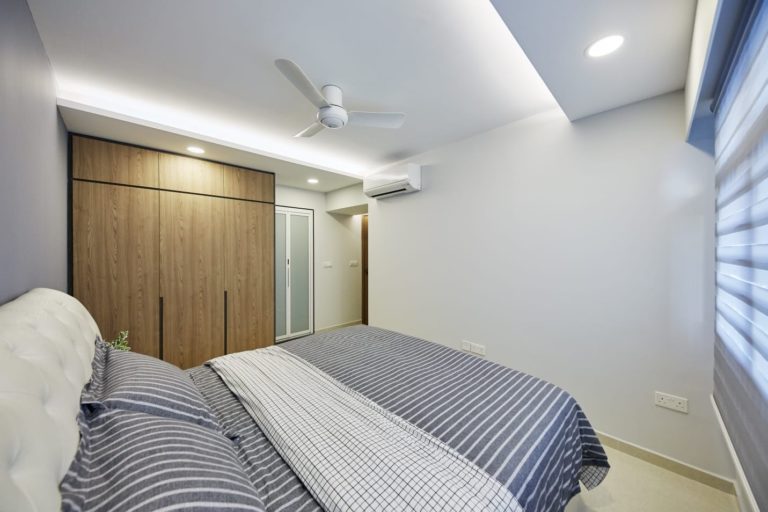 Ready To Decorate Your Home? 
Here at Jennings Laminates, you are sure to find laminate designs that suit your style and budget. Before you make your decision, you can always visit our showroom and take some of our laminate samples home. With almost thirty years of experience dealing in High-Pressure Decorative Laminates since 1988, we believe in providing homeowners with the best. Get started with Jennings Laminates today!
---
 Ready to get started?
Don't forget to first visit our blog for more nifty tips and get the latest updates on our Facebook page today!
Need more information? Drop us an online enquiry and we'll be happy to help!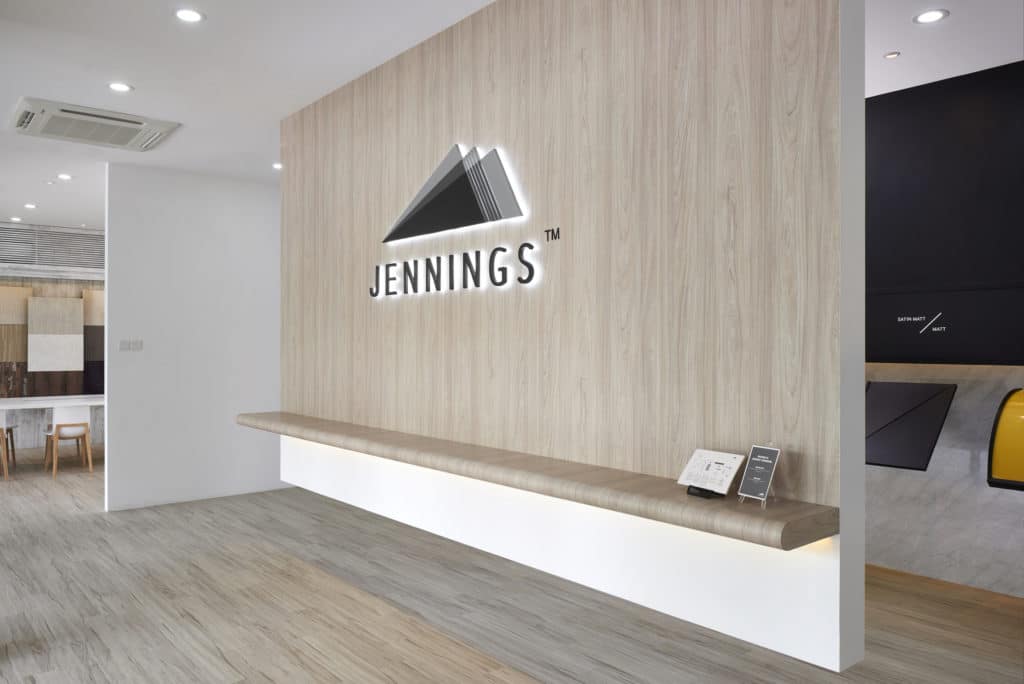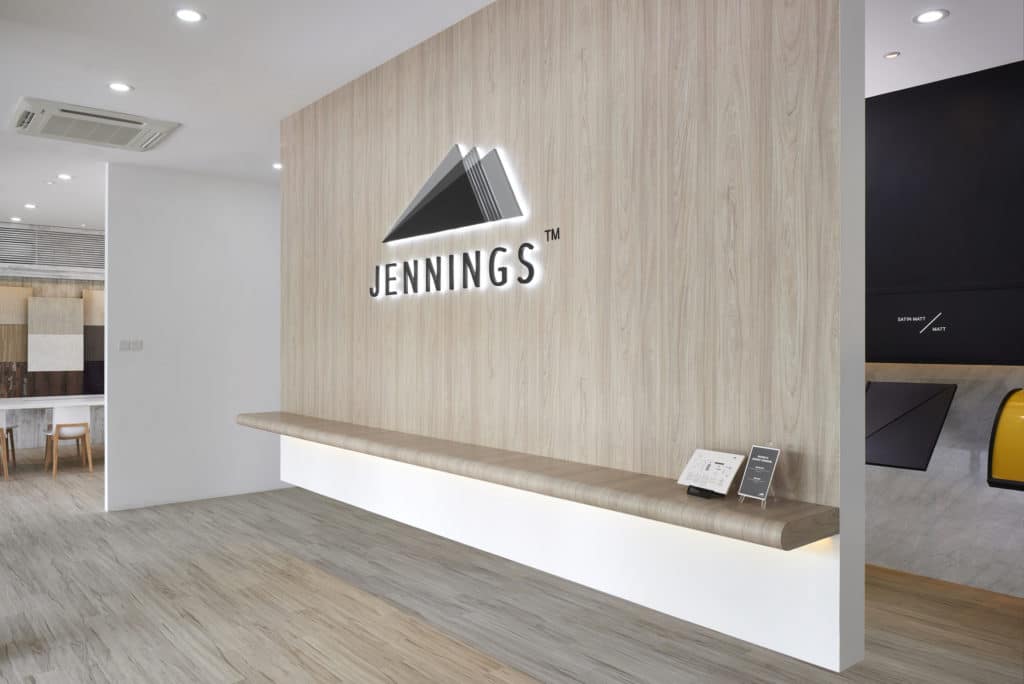 Address:
23 Sungei Kadut St 1 Singapore 729323
Mondays – Fridays:
8:15am to 5:15pm (last walk-in at 4:45pm)
Saturdays:
8:15am to 3:15pm (last walk-in at 2:45pm)
Closed on Sundays and Public Holidays