Places You'll Never Realise Looks Good In Laminates Unless You Try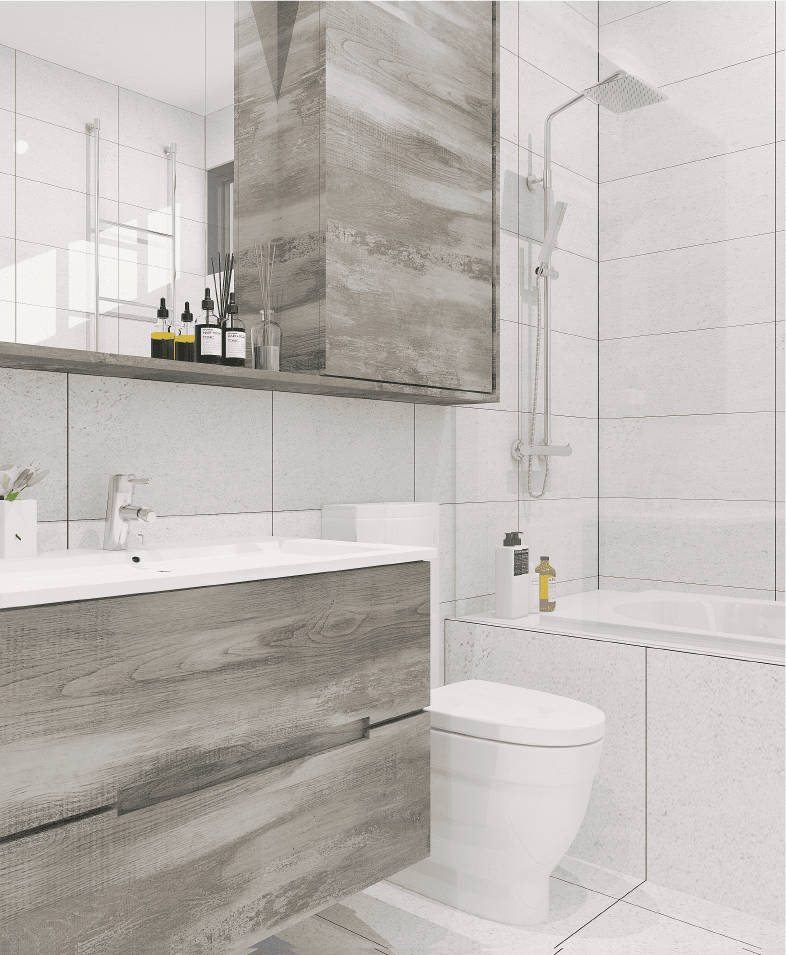 Other than applying laminate sheets in the common places such as your living room and bedroom, have you thought of trying it out in your toilet or on smaller storage spaces to make them into focal points in your space? You will be amazed at how beautiful they look that you will wonder why you have never tried it out earlier. Let's look at some of these ways for that much-needed change you have been craving for.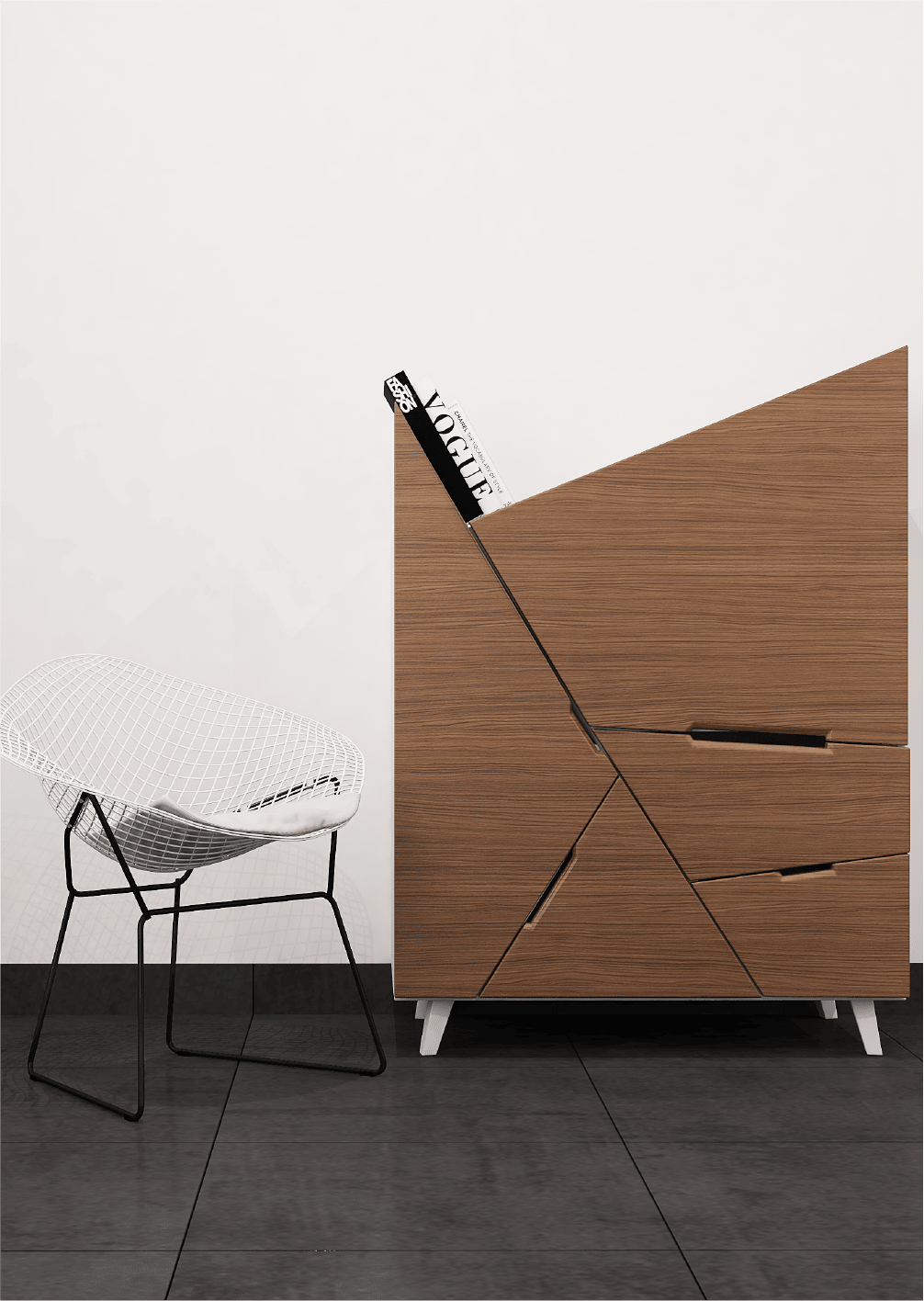 Featured Laminate: WPL5343T (storage spaces)
Making The Best Of What You Have
When it comes to decorating your interior, keep what you have and try not to buy excess furniture to avoid cluttering your home. Instead, using your existing drawers and cupboards is an easier way to boost the visual appeal of your space. Clad in Line wood (WPL5343T) laminates, this storage space stands out with its gorgeous rich brown shade when it is featured against white walls.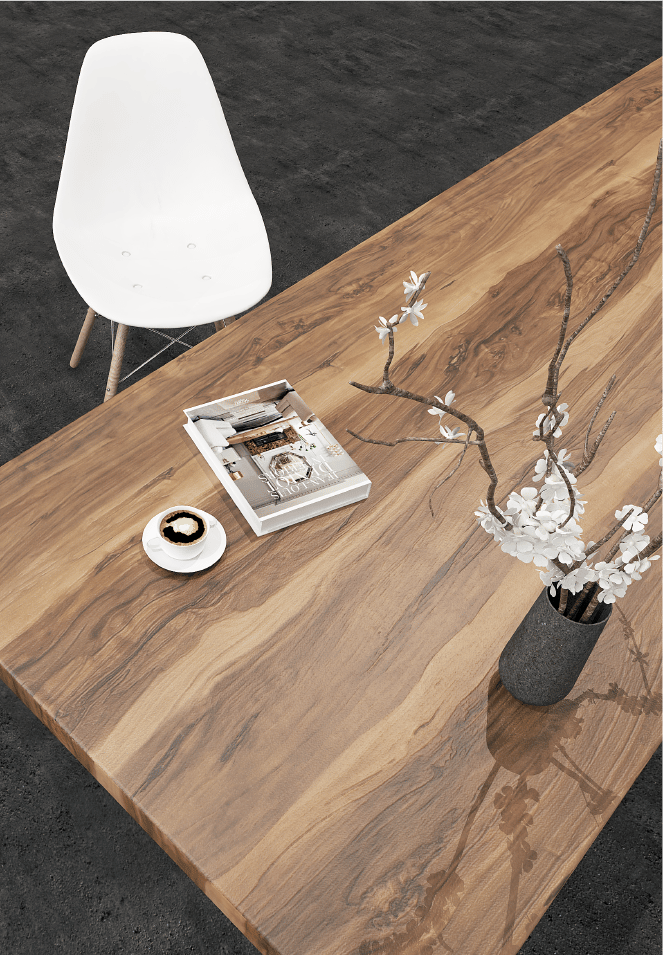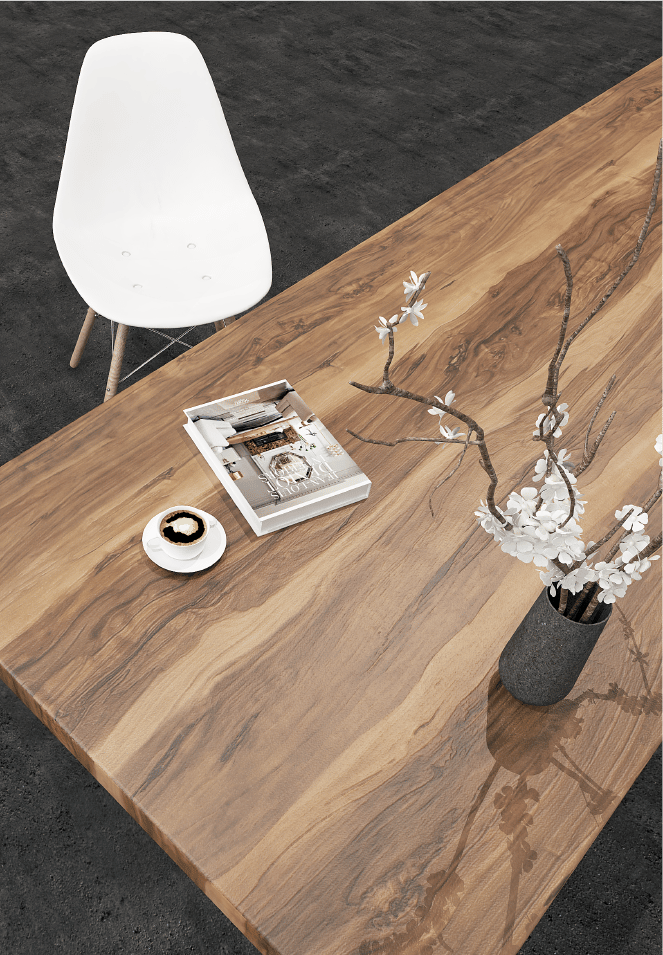 Featured Laminate: PG1178SM (table top)
Looking Better Than It Ever Did
If you are planning to upgrade your decor, utilising laminate sheets is a more cost-effective way to help you accomplish that. Indian Shesman (PG1178SM) laminates on the table top introduces colour amidst the black and white, breaking apart from the dark flooring. You get the same result or better with these budget-friendly options and together with the sleek white chairs, these laminates make a perfect table setting for a nice chat over a meal.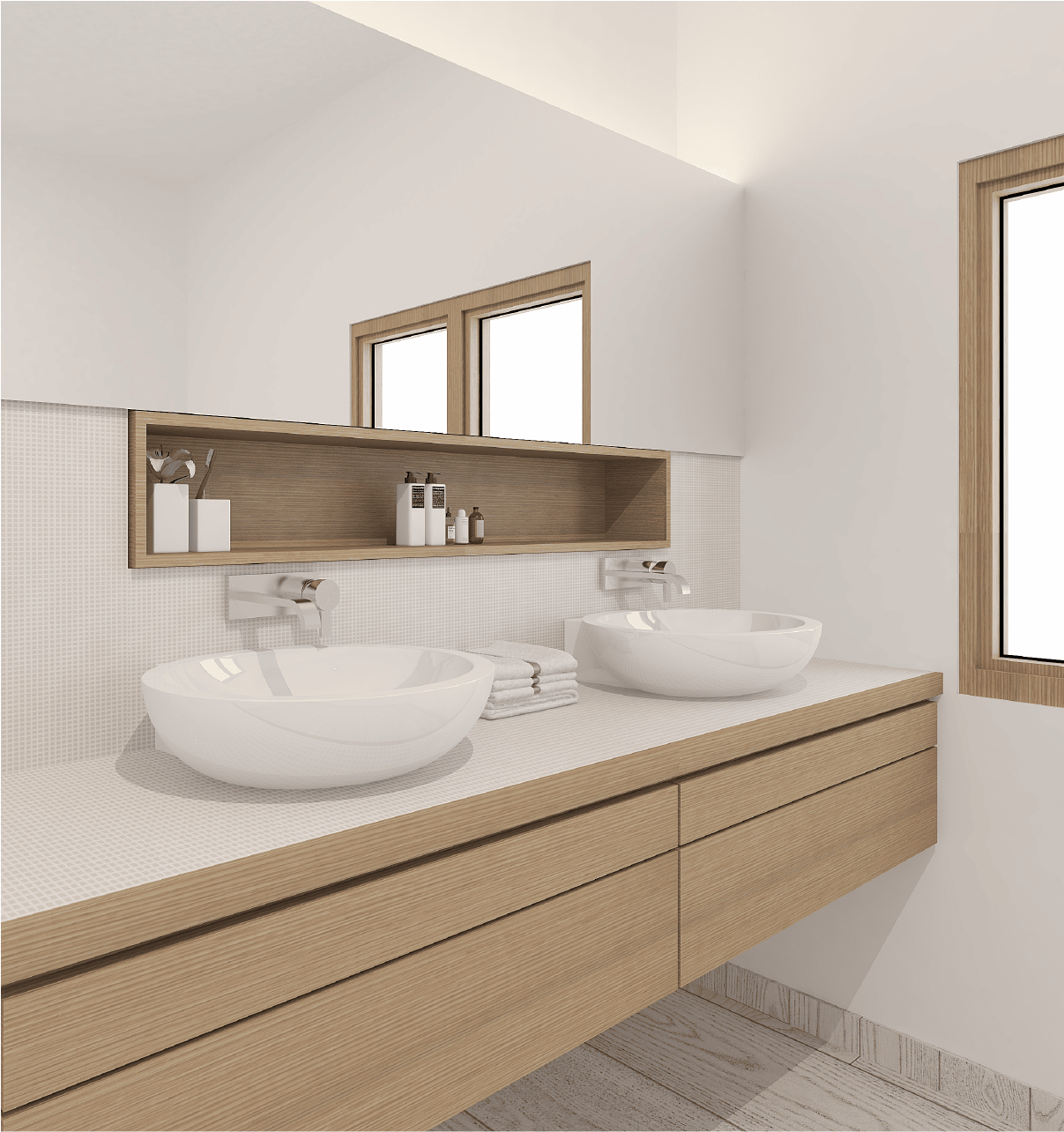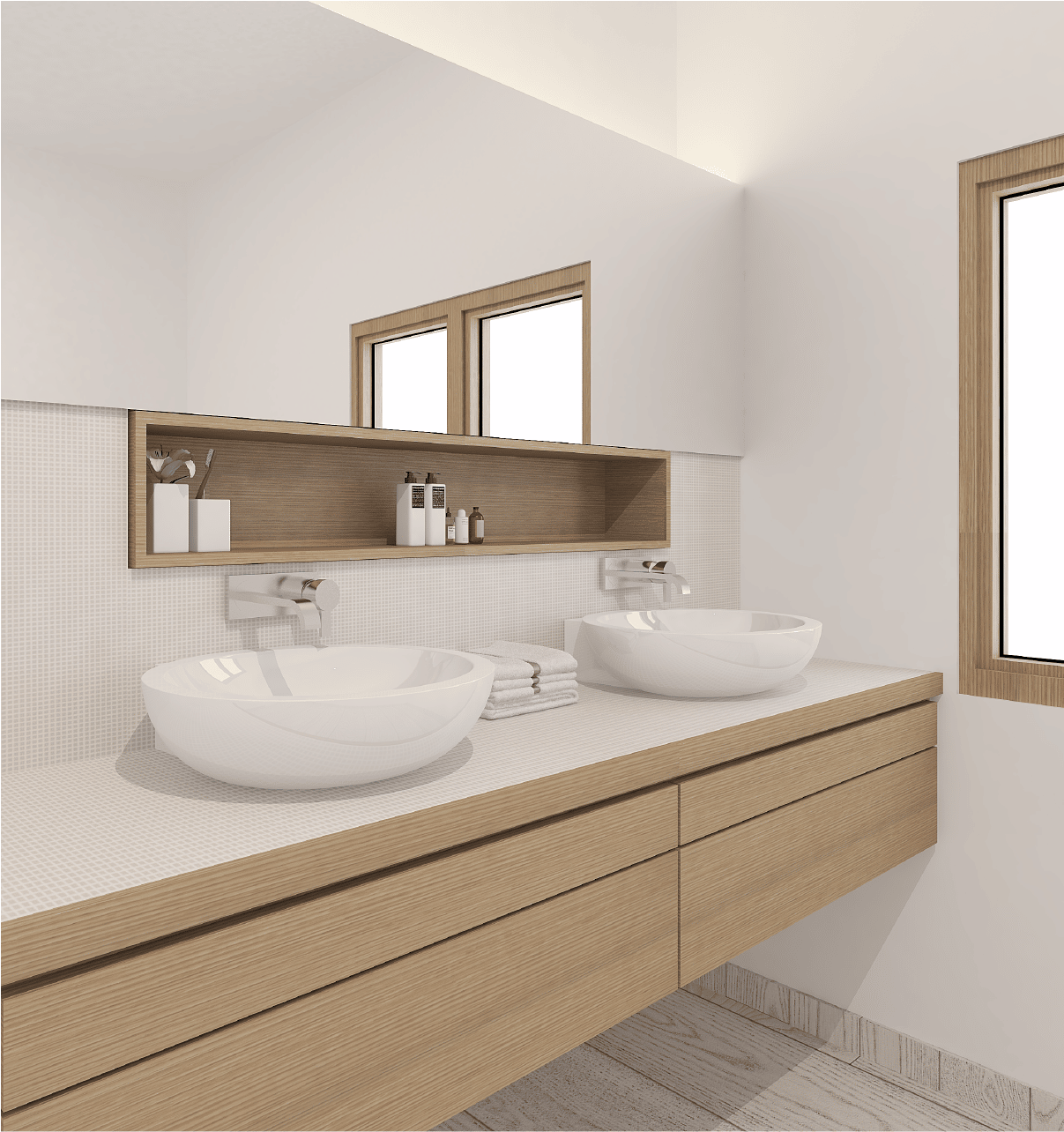 Featured Laminate: WP8851MT (toilet cabinets
Contrasting At Its Finest
The toilet is another great space to add a dose of colour, considering how it is usually the first place we head to when we are getting ready for work or after a good morning exercise. One feature you will want to know about our high pressure laminates is that some of them are antibacterial, developed with nanotechnology. It kills up to 99.99% of germs on its surface, making it the perfect laminate to have in the toilet. If you are interested in these types of laminates, look out for the antibacterial sign when you take a look at our catalogue.
Here, Galera Cammeo Yoko (WP8851MT) laminates are an excellent choice to contrast against the existing white setting of the toilet. Contrast is not just about dark and light, and yes, we are talking about these natural-looking wood texture. They go together so comfortably, giving that warmth you never knew you needed.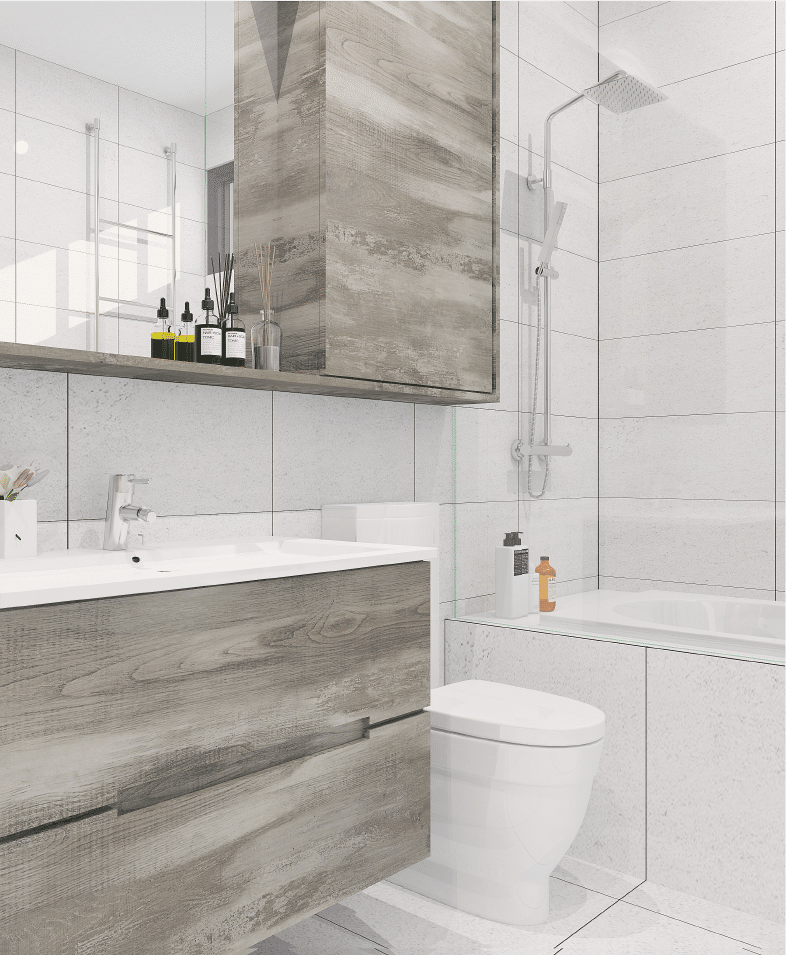 Featured Laminate: PQ1126SM (toilet cabinets)
Creating The Ultimate Spa Feel
This is another example of a two-toned toilet when Chalky Iceland Oak (PQ1126SM) laminates are applied on the toilet cabinets to achieve an airy, spa-like feel. "May I use your toilet?" is a common question you get if you ever have guests over. And perhaps, the next thing you will hear from that same person is "Wow, your toilet looks amazing!" As the effect is quiet and visually calming to the eye, these laminates fit so perfectly in your toilet as if it has always been like this. Well, only you and I know the true secret.
One Laminate, Many Ways
There are certainly many ways you can decorate your space with different styles of laminates. Now that you know there are many more spots you can apply laminates on such as your toilet and dining table top, drop by our gallery for a wide range of laminates that could make you once again feel childlike excitement when you view your home decor.
---
 Ready to get started?
Don't forget to first visit our blog for more nifty tips and get the latest updates on our Facebook page today!
Need more information? Drop us an online enquiry and we'll be happy to help!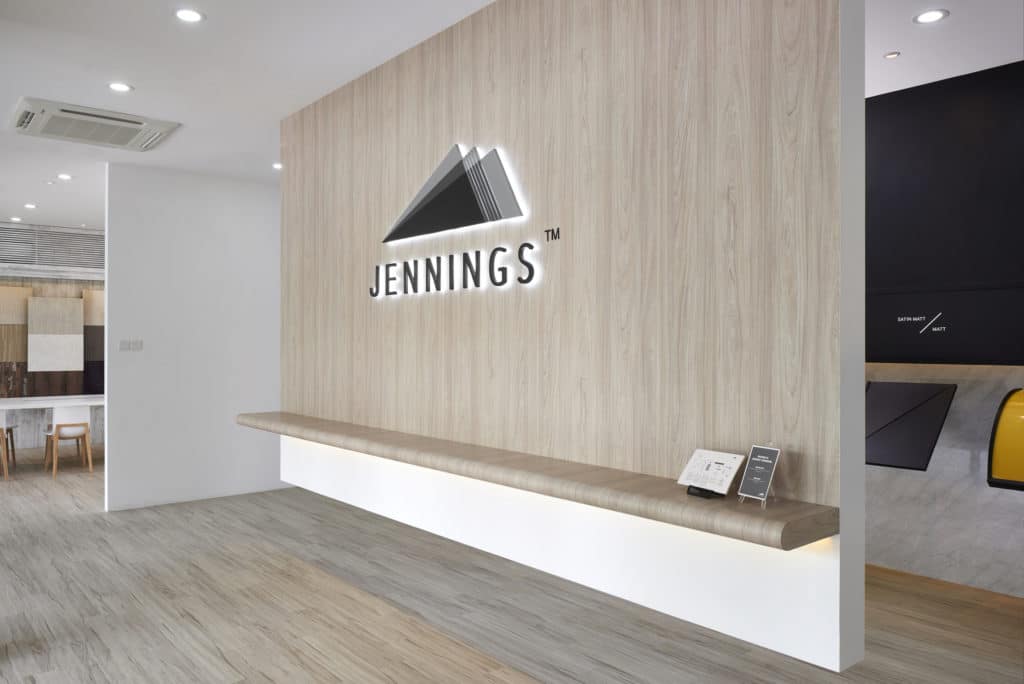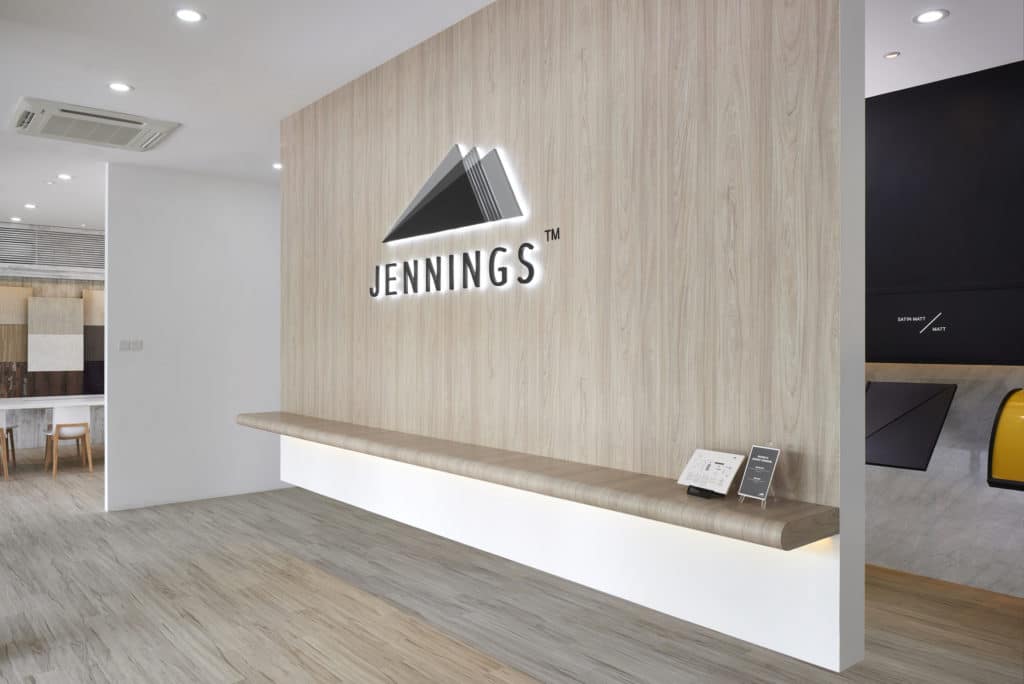 Address:
23 Sungei Kadut St 1
Singapore 729323
Mondays – Fridays:
8:15am to 5:15pm
(last walk-in at 4:45pm)
Saturdays:
8:15am to 3:15pm
(last walk-in at 2:45pm)
Closed on Sundays and Public Holidays