Step into a world of beauty and possibility at the newly renovated Jennings laminate gallery!
Welcome to the newly renovated Jennings laminate gallery!
Nicely illuminated, comfortable space and neatly organised wall display. You might at first think you walked into an art museum, when in fact, you are in the newly renovated Jennings laminate gallery!
Welcome! Came here to shop for laminates for your home, commercial space or office? You're up for something more!
Earlier this month, Jennings, Singapore's premiere source of high pressure laminates (HPLs), renovated its laminate gallery to serve you better. A wide selection of sample laminates are displayed on the wall, each beckoning you to have a closer look.
But beyond that, three neat rows of what at first appears to be counters offer a surprise!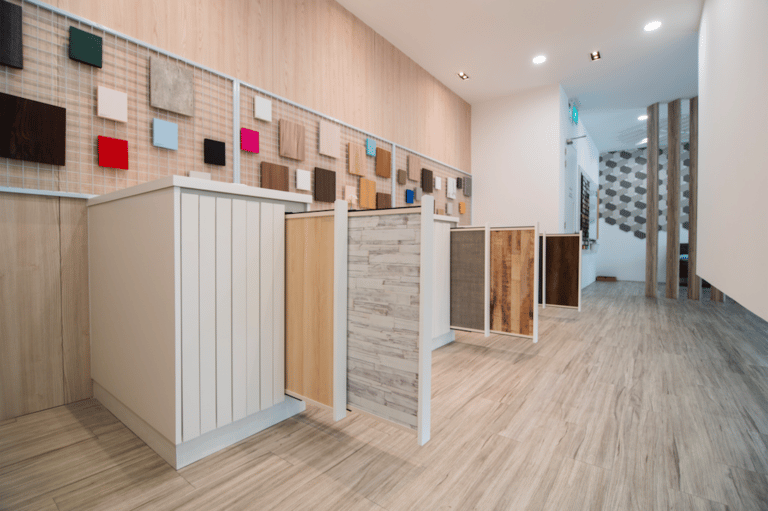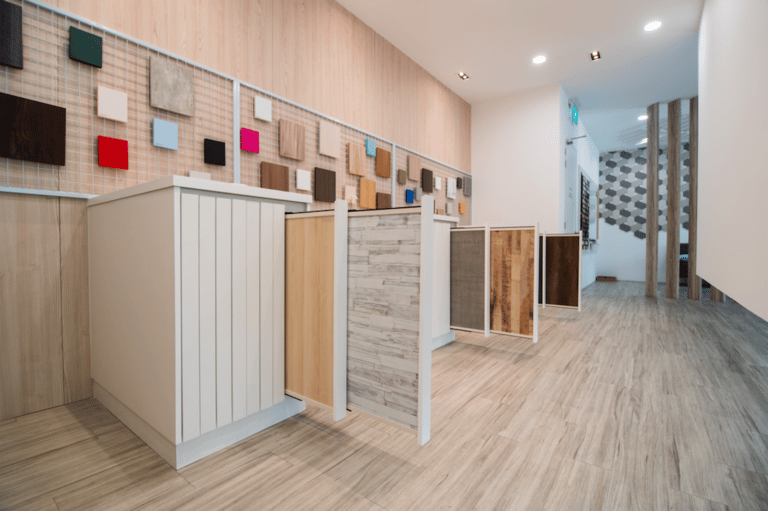 The counters not only offer a space for discussion and consultation with Jennings' experts, they also have pull-out panels that show the different laminate designs in 2.5 feet by 2.5 feet, giving you a more accurate perception of the laminate design.
Mix and match colours easily
The railings on the wall display differently coloured laminates that allow you to easily mix and match the different colours, to see design possibilities.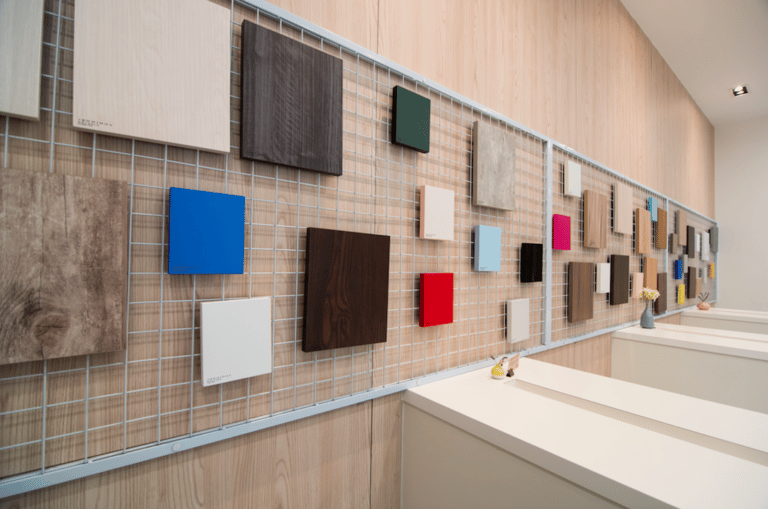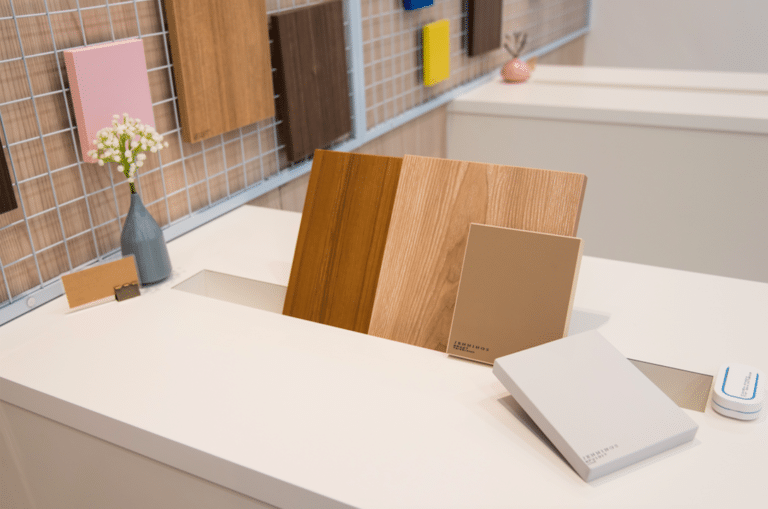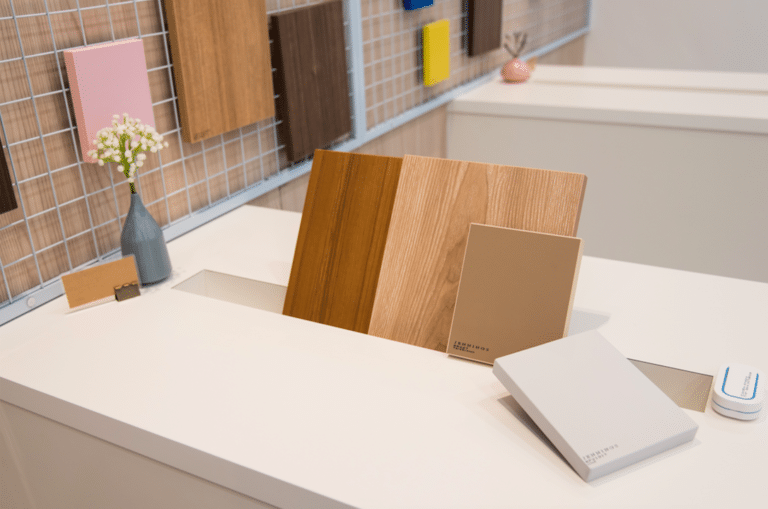 Get inspirations from mood boards!
The Jennings laminate gallery also come with mood boards that allow you to experience inspiration for living rooms and bed rooms, as though you have actually brought those laminates to your home!
The new laminate gallery eliminates your need to second-guess. You don't need to be an interior design expert to understand which laminates evoke the effect and mood you desire for your home. Simply come to the new Jennings laminate gallery and get the full experience of your chosen laminates.
Wondering about design possibilities for your home, office or commercial space? Wonder no more. At the new Jennings laminate gallery, design catalogues are available to spark that inspiration!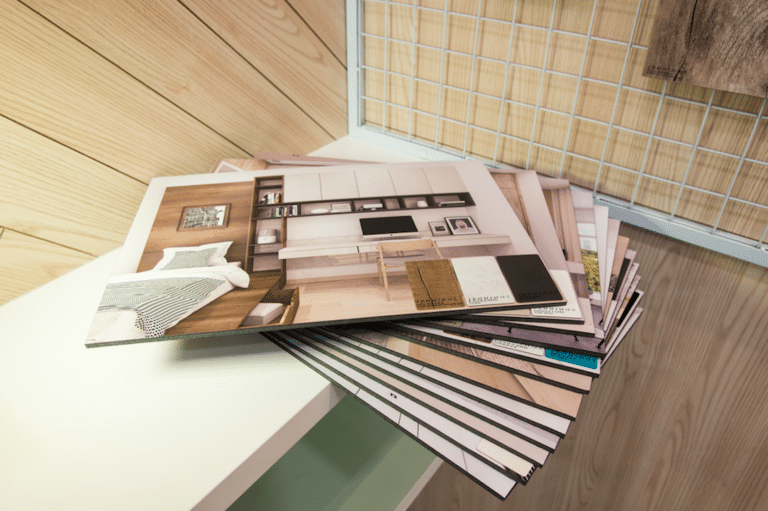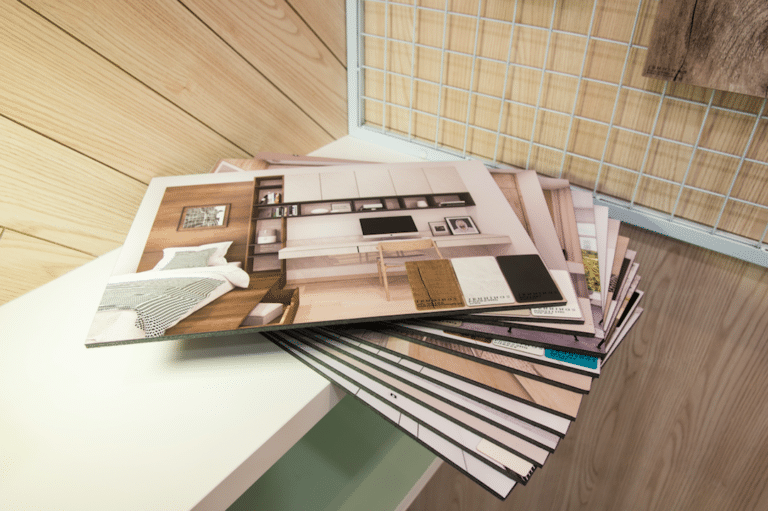 From classic, warm and homey wood-inspired designs, to laminates that evoke the luxury of natural stone like marble, there are a variety of laminates to choose from and to cater to your whims.
The Clean Touch laminate
A special product is also on display at the laminate gallery. Introducing, Jennings' Clean Touch laminates! The laminate that stays clean and pristine because it is fingerprint-proof, spill-proof and practically scratch-free!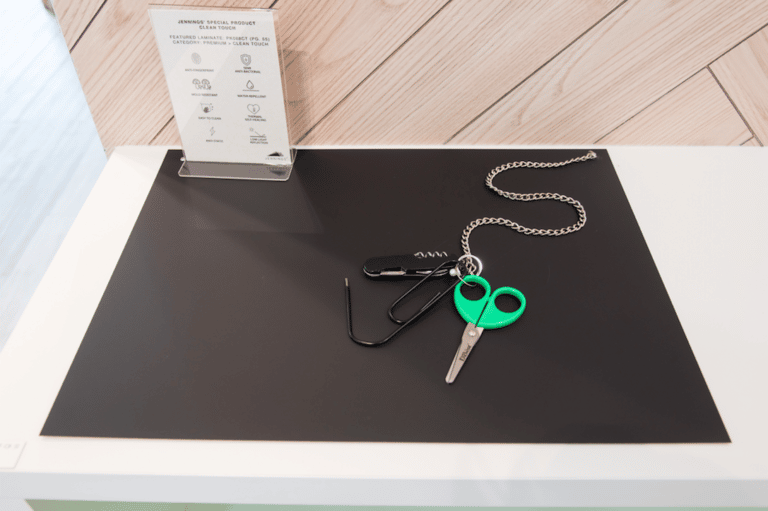 After you've confirmed your laminate selections, you can give the laminate codes to your designer or contractor. The contractors or carpenters will then place an order with us, and we'll pack and deliver to their factory for the laminates to be fabricated into furniture.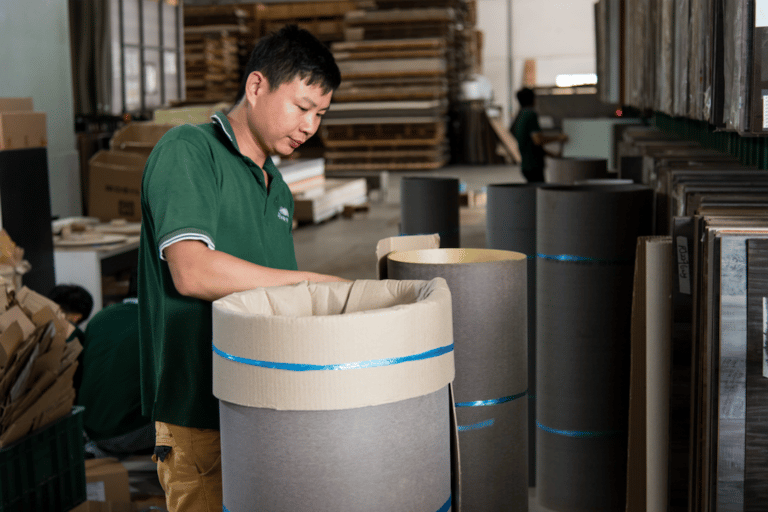 Your dream home, office or commercial establish interior is just one step away.
Visit us at the new Jennings laminate gallery today!
---
 Ready to get started?
Don't forget to first visit our blog for more nifty tips and get the latest updates on our Facebook page today!
Need more information? Drop us an online enquiry and we'll be happy to help!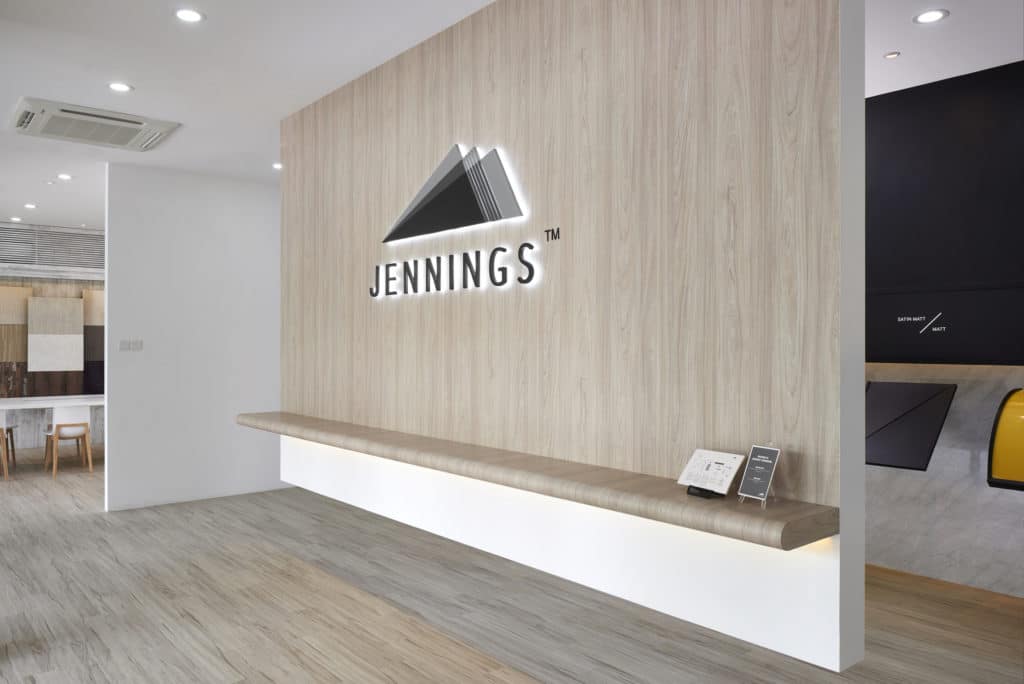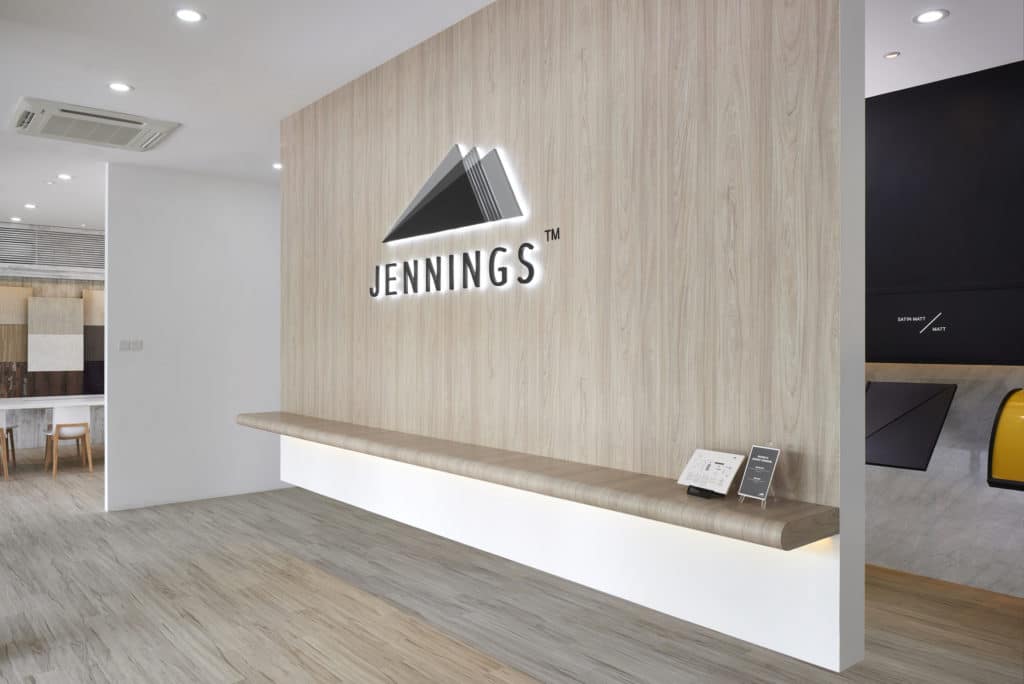 Address:
23 Sungei Kadut St 1
Singapore 729323
Mondays – Fridays:
8:15am to 5:15pm
(last walk-in at 4:45pm)
Saturdays:
8:15am to 3:15pm
(last walk-in at 2:45pm)
Closed on Sundays and Public Holidays