Zoe Raymond's First Visit To Jennings Laminate Gallery
Last month, we reached out to Zoe and her husband, Alvin, and they recently paid a visit to our newly revamped gallery at Defu Lane.
Other than doing research and deciding on a few designs from our website, we always recommend visiting our gallery as it is best to see the laminates in real life before making your final decision. Aside from A4-sized samples, we now have 4 x 8 feet laminates of the entire collection for you to take a look. Here, you can see Zoe viewing some of our laminates on these pull-out laminate panels. There are also pictures attached to help you visualise how you can incorporate these laminates to your home.
"Laminates make up majority of our house, from walls to feature walls, dresser rooms and cupboards in our rooms and cabinets in our kitchens," as Zoe says. And you can expect to see some examples at our gallery to gain some inspiration. We show you how we used our own laminates, just like how we played around with these green, blue and pink laminates to create this pretty pastel feature.
If you are considering to redo your home decor just like Zoe, there's no better time than now! In conjunction with our 30th Anniversary, we are giving a 30% off all laminates to you! Make an appointment today and if you quote zoe30, you will receive a 30% off! Discount can be passed on to your carpenters. T&C: Cash & carry and not to be combined with the carpenter's existing % discount. This is valid till February 2019 only.
We would like to thank Zoe and Alvin for taking the time to drop by our gallery. You can read more about their experience with us here: //www.zoeraymond.com/2018/10/jennings-laminate.html
---
 Ready to get started?
Don't forget to first visit our blog for more nifty tips and get the latest updates on our Facebook page today!
Need more information? Drop us an online enquiry and we'll be happy to help!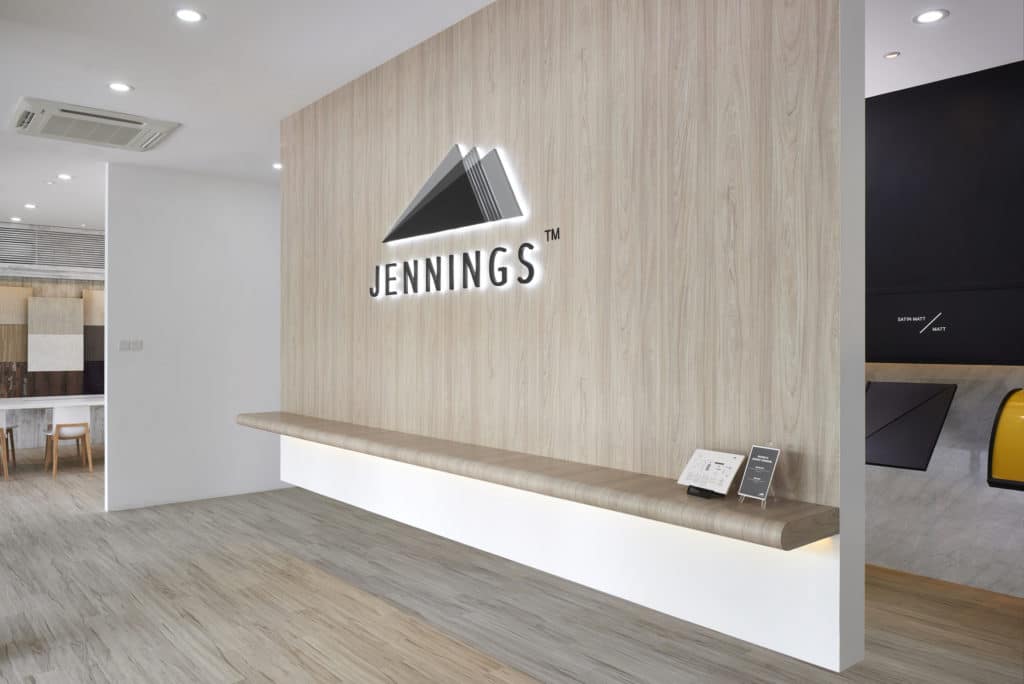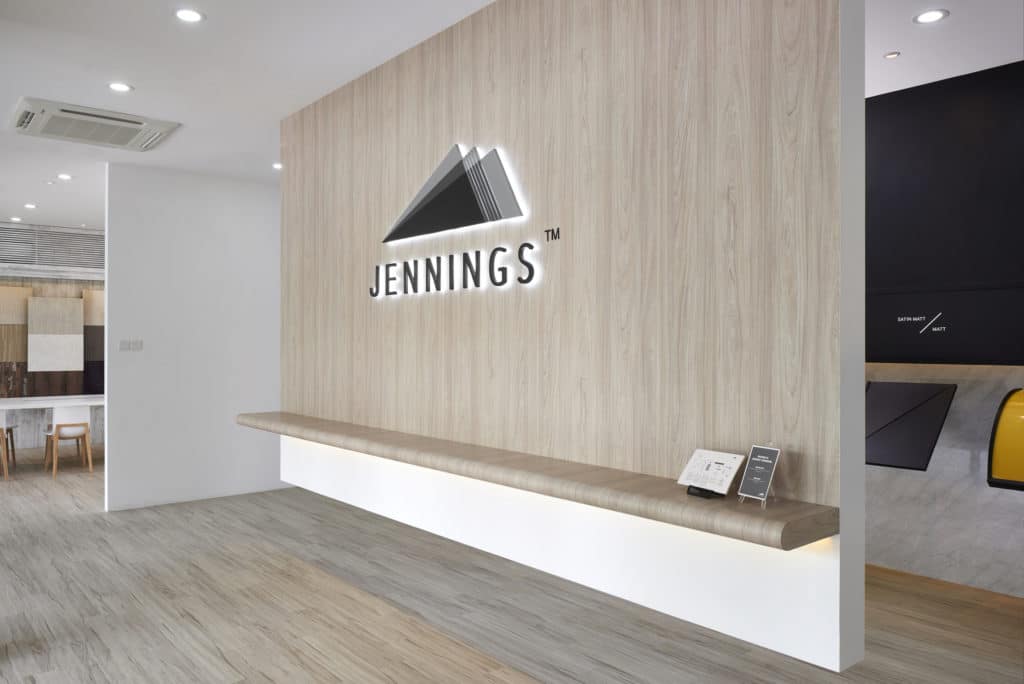 Address:
23 Sungei Kadut St 1
Singapore 729323
Mondays – Fridays:
8:15am to 5:15pm
(last walk-in at 4:45pm)
Saturdays:
8:15am to 3:15pm
(last walk-in at 2:45pm)
Closed on Sundays and Public Holidays