4 Useful Reasons to Get Your Hands on Our 2016/17 Designers' Catalog!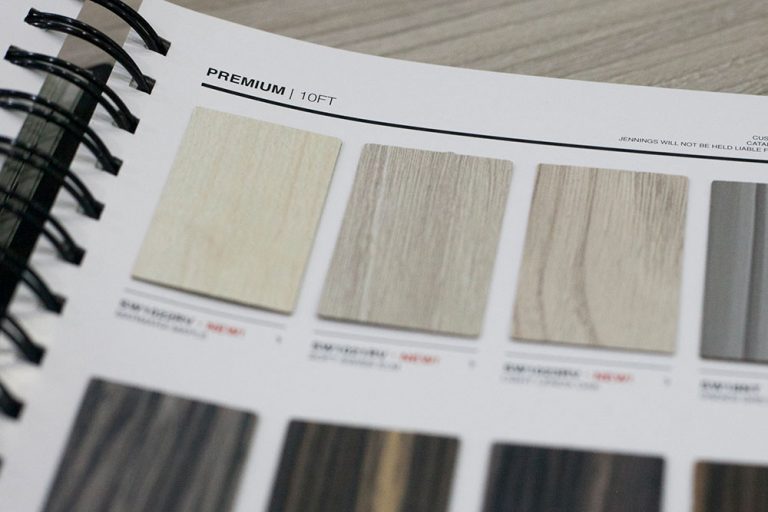 Since launching our 2016/17 Designers' Catalog earlier this year, we've heard many good things from our fellow designers and homeowners – from the diverse selection of laminates we offer to the focus on offering both form and function. Here are some of their top favourites.
1. Wood, Glorious Wood
Fans of the oaky aesthetic will be pleased to know that our wood collection is not only one of the largest in the market, but also the first to be categorised into 7 sub categories, namely Knot, Plank, Crown, Half-Crown, Bold, Straight and Yoko. This is especially useful for those who already have a specific vision in mind!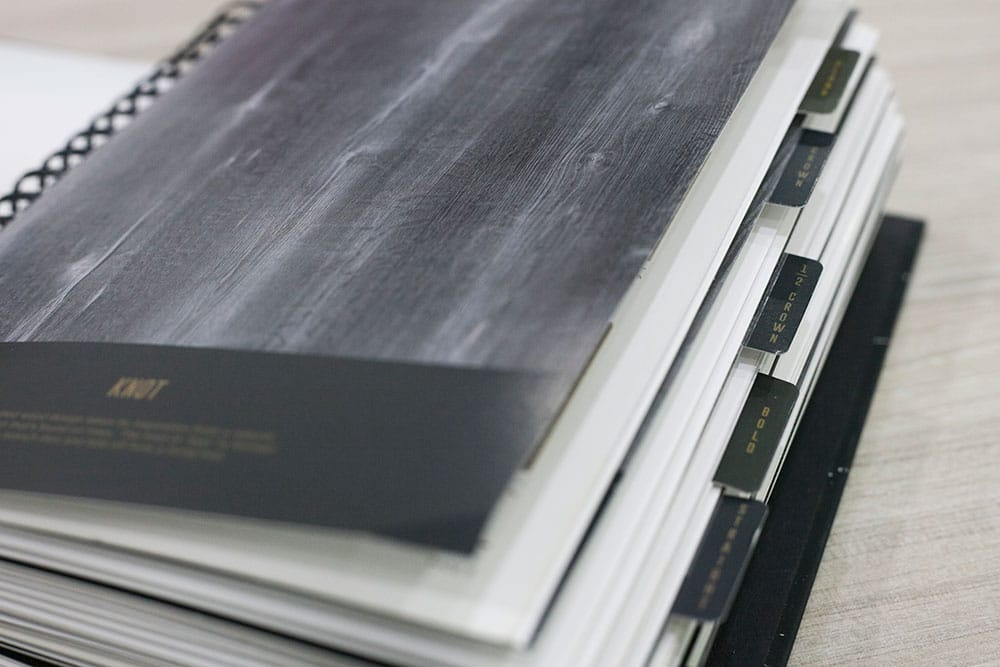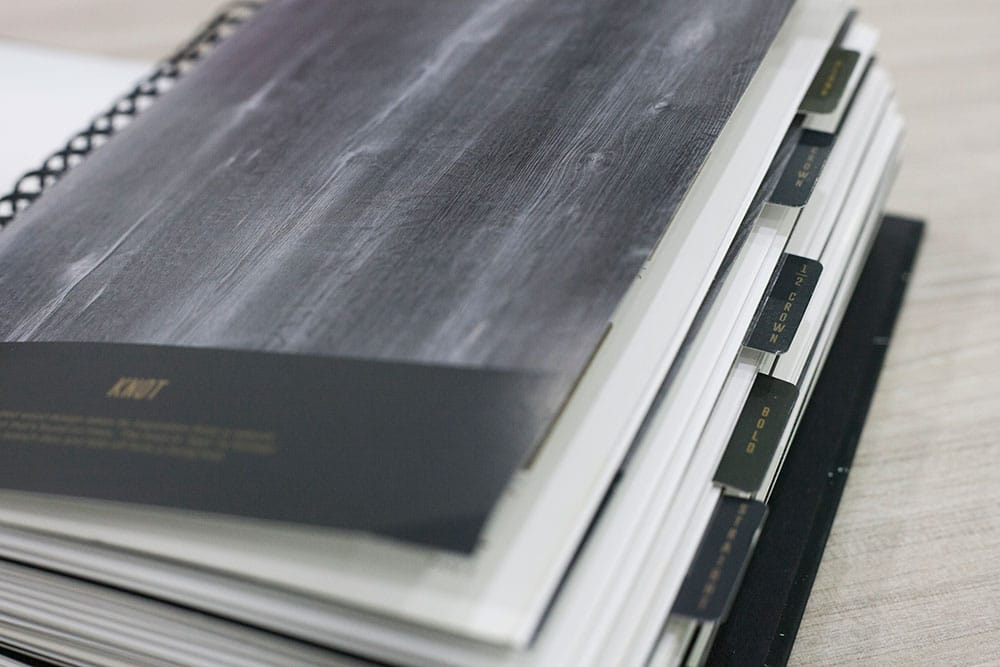 For example, if homeowners only like straight wood grains without any loud designs that a category like Crown would offer, then they can just flip over to the Straight category and narrow down their selection from there.
What's more, we also break each category down further into sub-categories according to texture, offering a variety of tactile selections such as Matt, High Gloss, Veneer-like, Organic Touch, High Wear Resistance and Synchronised Wood.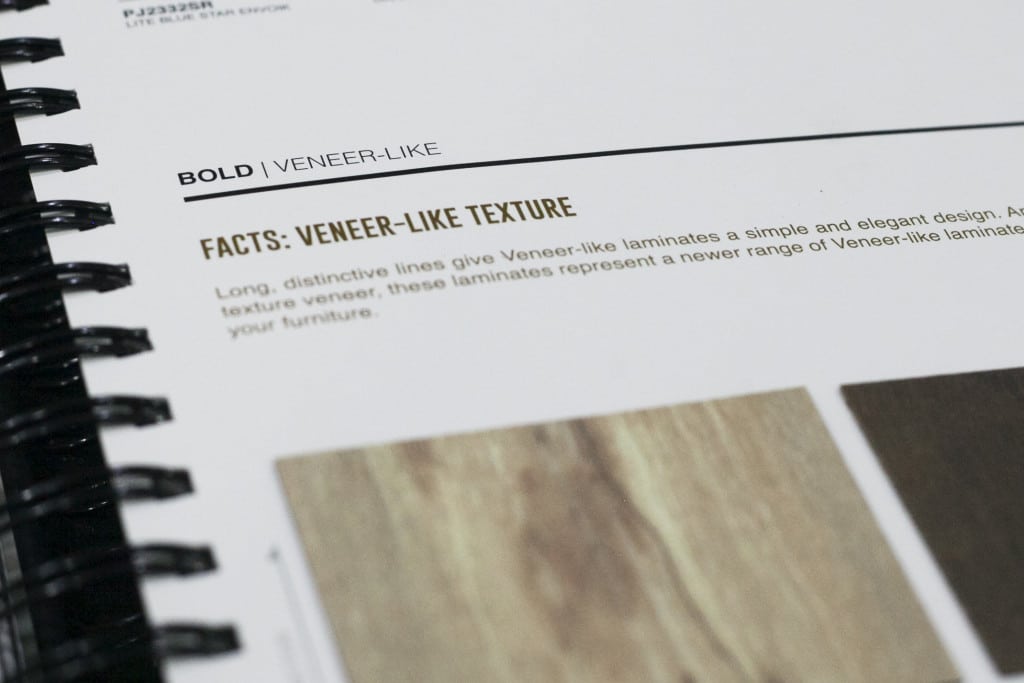 In this case, if a homeowner is looking for a Crown design to install in his/her kitchen, they can browse straight from the Crown category. If the kitchen is intended for regular use, they'll be directed to the Matt-textured laminates as they are generally easier to clean and maintain. This way, homeowners can make their selection with ease.
2. The Finer Details
Having to choose a laminate design for an entire wall based on a small sample chip of varying sizes and orientation can prove to be tricky. In order to help customers get a better sense of how the design will be reflected in their home, we have arrows printed alongside each chip to indicate the direction and height of the laminate. This way, no matter how the sample chip runs, you'll just have to follow the arrow to get the correct design orientation.
We also emphasize on every page of the catalog that customers are advised to request for A4 samples to better understand the design of their choosing, as small sample chips are not the best representation of the entire laminate sheet.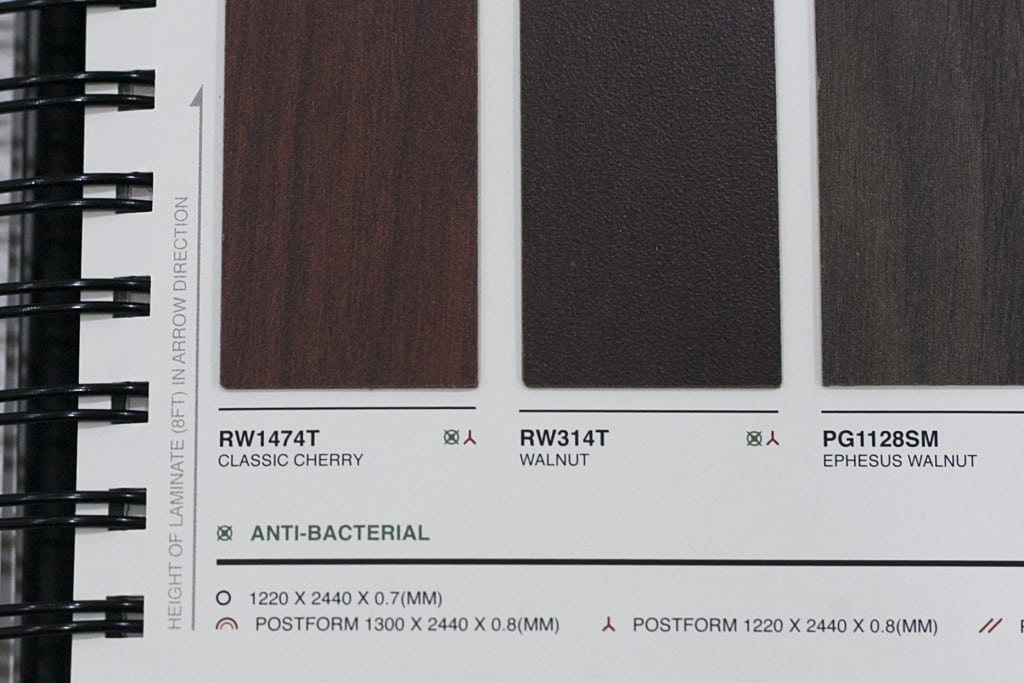 As every laminate's dimension and thickness differ slightly from one another, we provide a range of legends at the bottom of every page to indicate the size of each laminate, as well as their various functions such as postform capabilities, which is used to indicate laminates that have higher flexibility and can be used for furniture with bends and curves.
3. Bye Bye Bacteria
One of our top features is our anti-bacterial with nanoguard, a high pressure decorative laminate with anti-bacterial and anti-fungal protection, developed with nanotechnology, reducing up to 99.99% of germs on the surface.
It maintains a continuous residual antimicrobial effect that preserves the protected area regardless of the number of times it is cleaned. This is because our laminates, unlike other brands, do not use superficial technology. Instead, the entire laminate would have been treated with our nanoguard technology.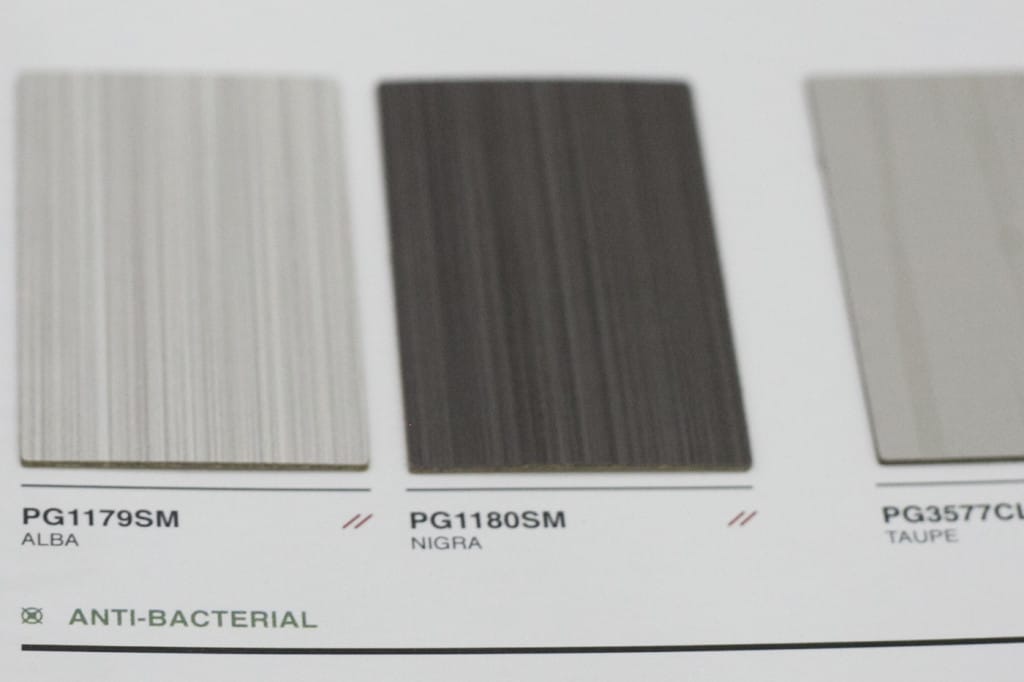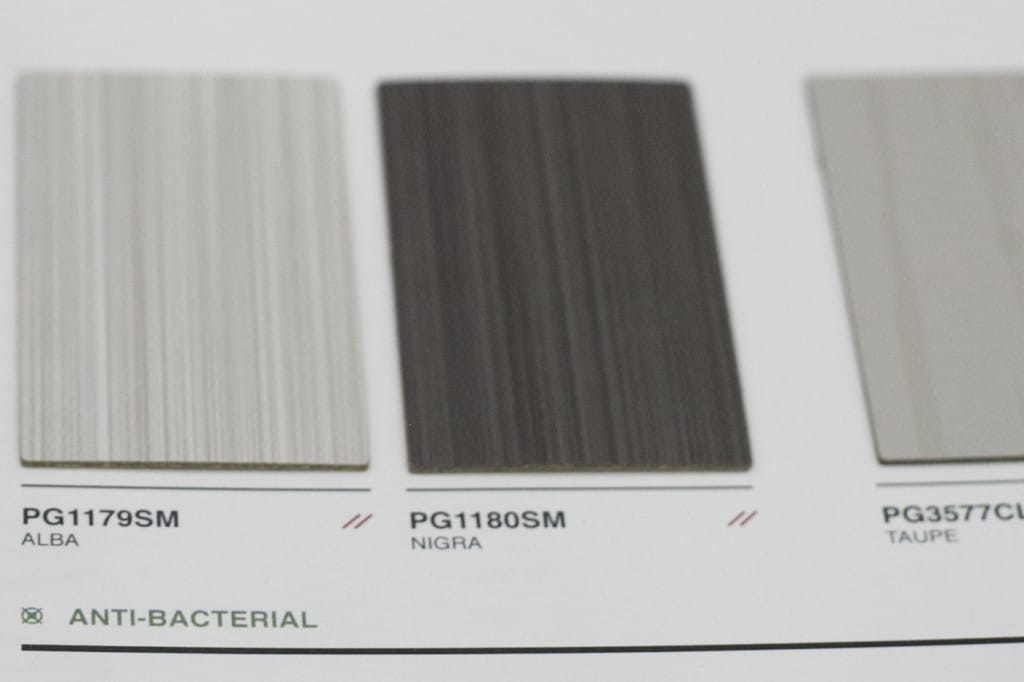 This is especially ideal for usage in bathrooms, kitchens, hospitals, gyms, day care centers, restaurants and all public areas where aseptic hygiene is a requirement in order to preserve pathogen free surfaces, 24 hours a day.
Out of our entire Designers' Catalog which runs the gamut of over 500 designs, more than 100 of them are covered with the antibacterial with nano guard technology. The best part is that they are priced exactly the same as normal laminates! Simply look for the green legend in the catalog to spot them.
4. The Good Stuff
Here at Jennings, we also offer a Premium range of laminates which are always placed at the back of the catalog.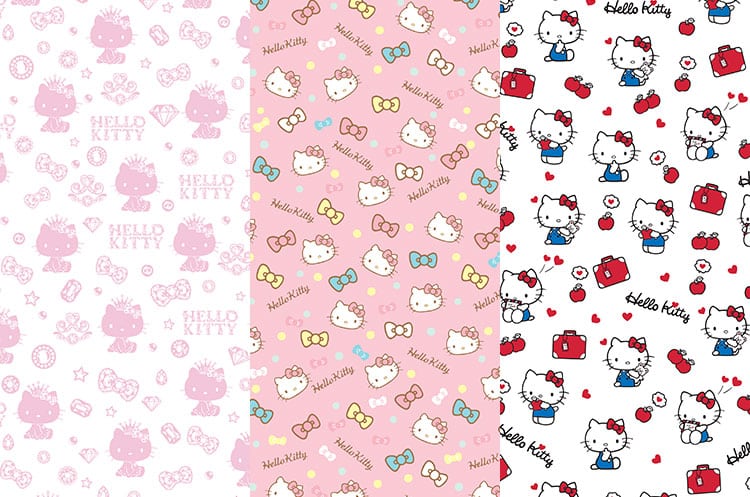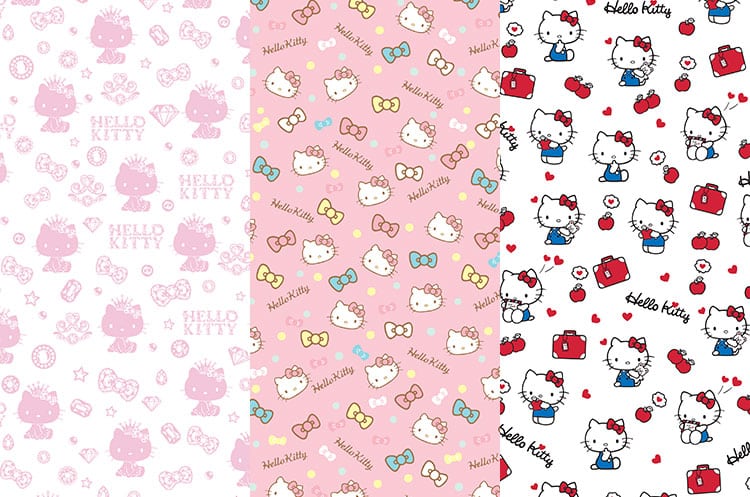 While usual laminates that cost under $68 are placed in front, anything more than that will be placed in the premium range. That's where you can find our White Core and True Core laminates, as well as the world's first Hello Kitty high-pressure laminates!
---
Ready to get started?
Don't forget to first visit our blog for more nifty tips and get the latest updates on our Facebook page today!
Need more information? Drop us an online enquiry and we'll be happy to help!
---
Our Laminates Gallery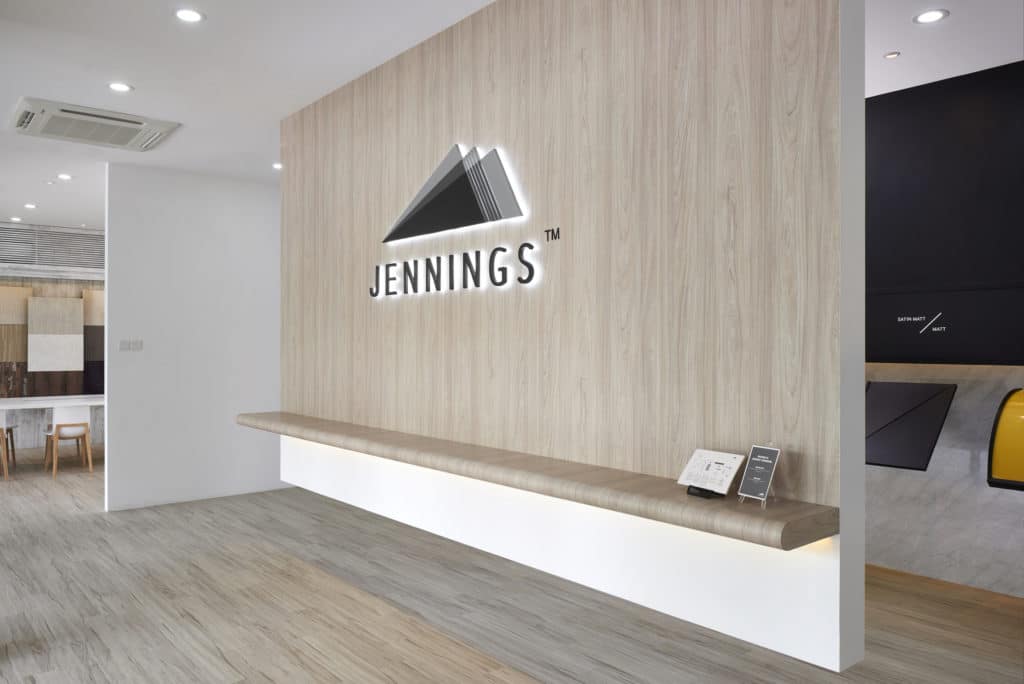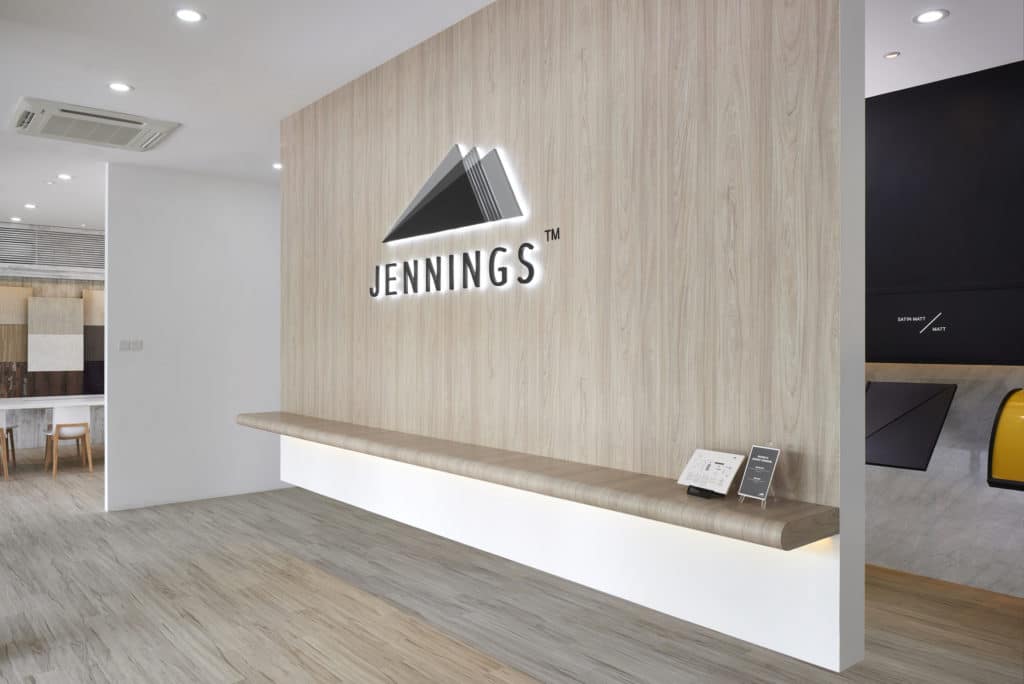 Address:
23 Sungei Kadut St 1
Singapore 729323
Mondays – Fridays:
8:15am to 5:15pm
(last walk-in at 4:45pm)
Saturdays:
8:15am to 3:15pm
(last walk-in at 2:45pm)
Closed on Sundays and Public Holidays