5 Laminate Colour Combinations That ANY Interior Designer Will Approve Of (Part 2)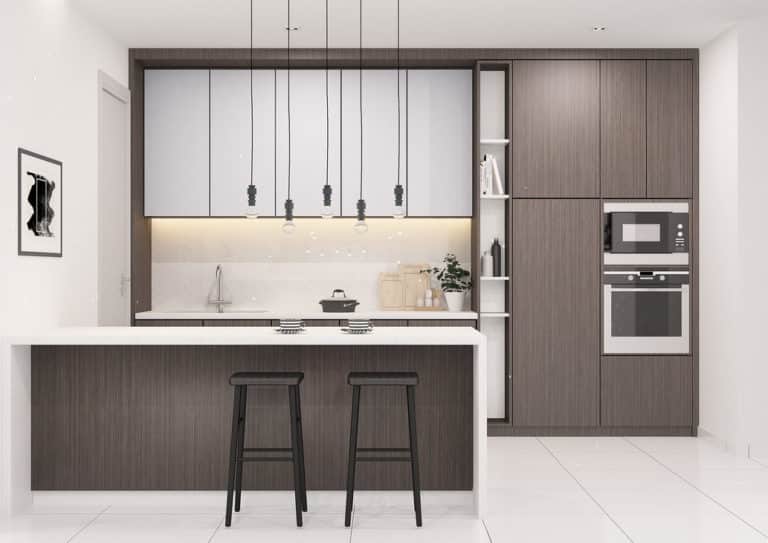 Picking the perfect laminate for your dream home can prove to be a daunting task, especially when there are countless options and combinations to choose from.
Just from our 2016 / 2017 Selections catalogue alone, we already offer over 500 laminates of different colours, textures and styles, that—for a first-time homeowner—can be quite an overload of choices for you to make an informed decision.
Earlier this year, we teamed up with some of our favourite interior designers to bring you "3 Laminate Colour Combinations That ANY Interior Designer Will Approve Of". We heard your collective sighs of relief, and thought, why stop at three? If you're holding out for some divine inspiration, here are two more combinations to bring you a little closer to the kind of home decor you only read about in your favourite Pinterest boards.
(ICYMI: 3 Laminate Colour Combinations That ANY Interior Designer Will Approve Of)

4. The Perfect Harmony Combo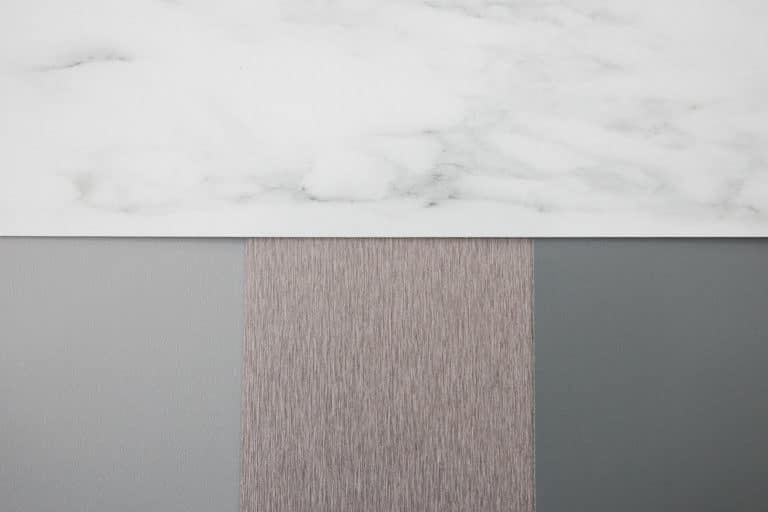 Seasoned interior designers might advise against combining too many colours or styles in one design, but we've come to realise that that's not entirely true across board. If you're looking for something a little more adventurous than the standard 1-2 combination, try this picture-perfect harmony of solid matt laminates that share a colour palette, while offering a variety of shades across the spectrum.
For a touch of added character, draw the eyes to a white marble feature wall, and incorporate various textures such as boxed shelves and a seasoned floor rug to diversify the look.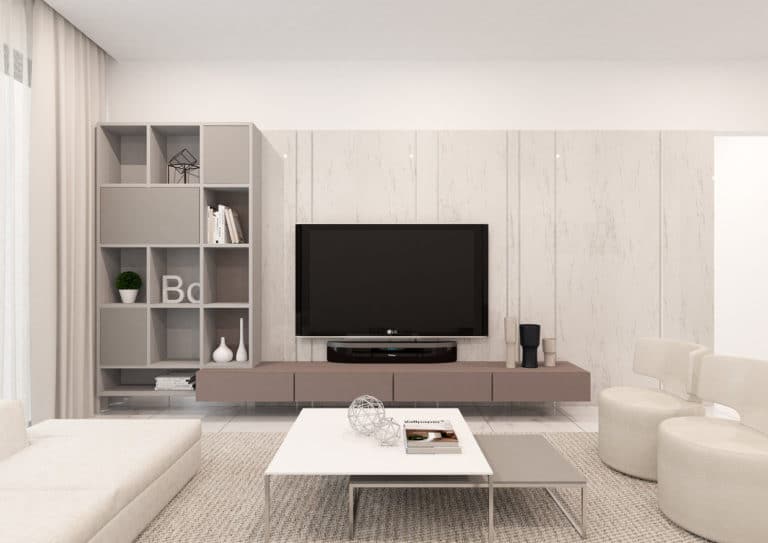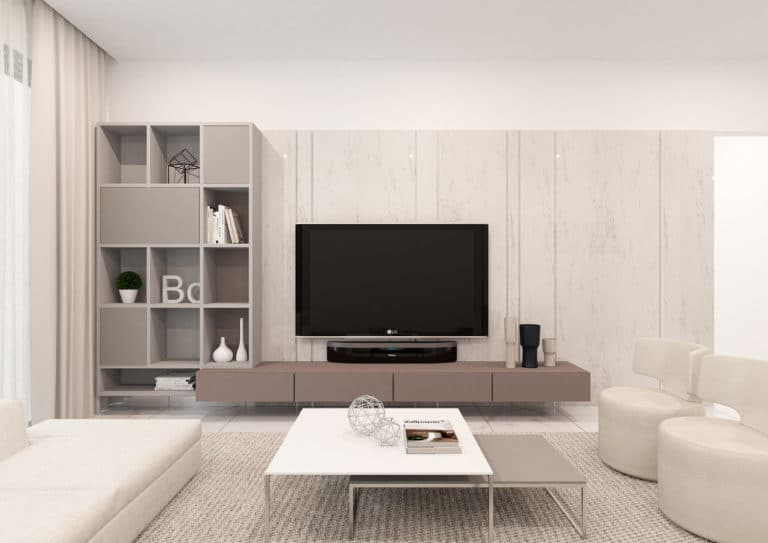 Apart from the aesthetics of the design, another factor to keep in mind is the purpose of the design. High-traffic area such as a living room tend to favour laminates with matte or textured finishing, which are generally more scratch-resistant than that of a glossy finish.
If you are unsure as to which laminates are more scratch resistant, simply ask any of our friendly staff at our Laminates Gallery and we'll be happy to point you in the right direction!

5. The Less is More Combo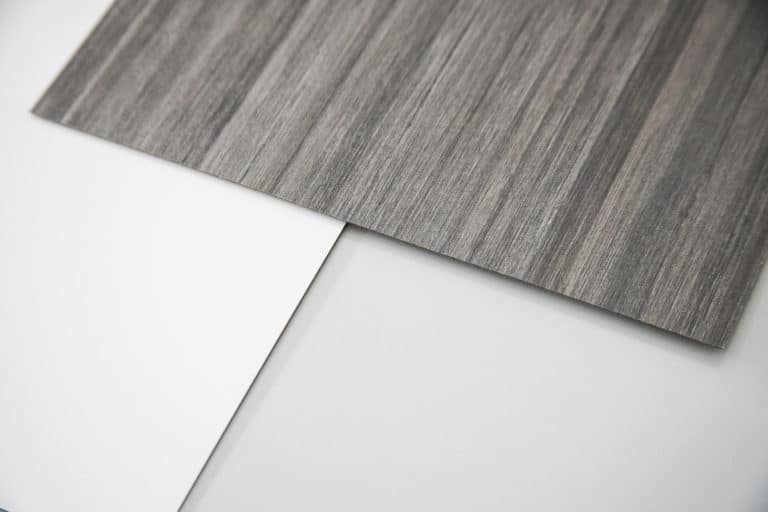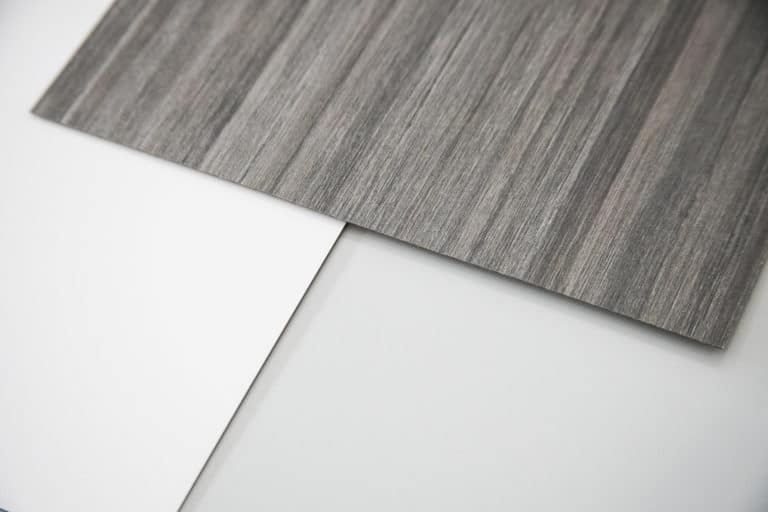 They say the devil's in the details, and in this case, we couldn't agree more. What might seem like an inconspicuous combination of light solid colours and a straight wood laminate can help achieve a clean overall aesthetic that's easy on the eye, but at closer look, carves out various pockets of space that takes you from one end of the kitchen to the other.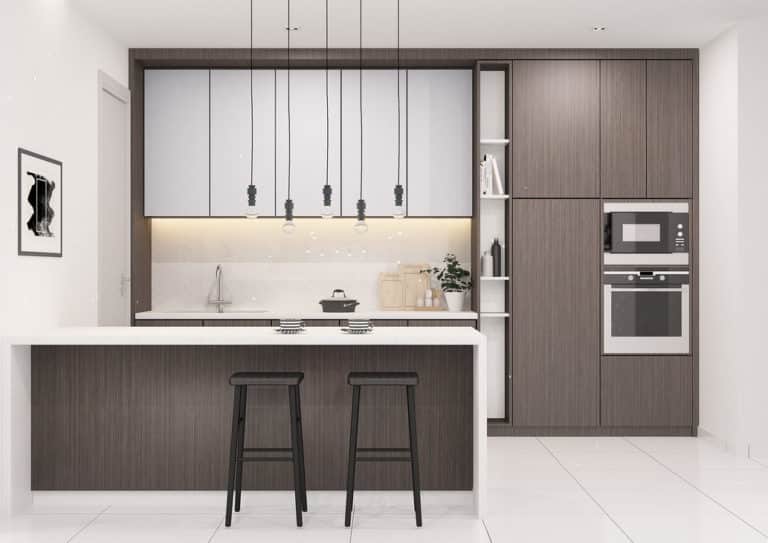 What's more, a little use of additional lighting can really help an otherwise simple design pop!
Simple, complex, modern, traditional, or even something a little out of the ordinary. There are just so many ways you can combine different laminates to help you achieve your desired look. We particularly recommend this "less-is-more" style (PG2024MM, RP2189T, RR8300HG) for those who want to keep it simple without sacrificing an ounce of aesthetics.
Endless Possibilities
And there you have it, the two colour combinations (on top of the first three) we have highlighted above are but just five of endless combinations you can form from our diverse offerings.
(ICYMI: 3 Laminate Colour Combinations That ANY Interior Designer Will Approve Of)
There are countless ways to mix and match our laminates. And to ensure that you don't end up with a colour scheme that you will come to regret, we provide our customers with A4 size samples of our laminates. While small swatches are definitely useful, they can't quite compare to A4 size samples in helping homeowners envision the outcome of their preferred combination or simply make a trip to our laminates gallery and we will be more than happy to assist you.
Once you've picked your laminates of choices, you can even get a 3D drawing done with your interior designer for a clearer picture of how your home will look like after the renovation!
---
Ready to get started?
Don't forget to first visit our blog for more nifty tips and get the latest updates on our Facebook page today!
Need more information? Drop us an online enquiry and we'll be happy to help!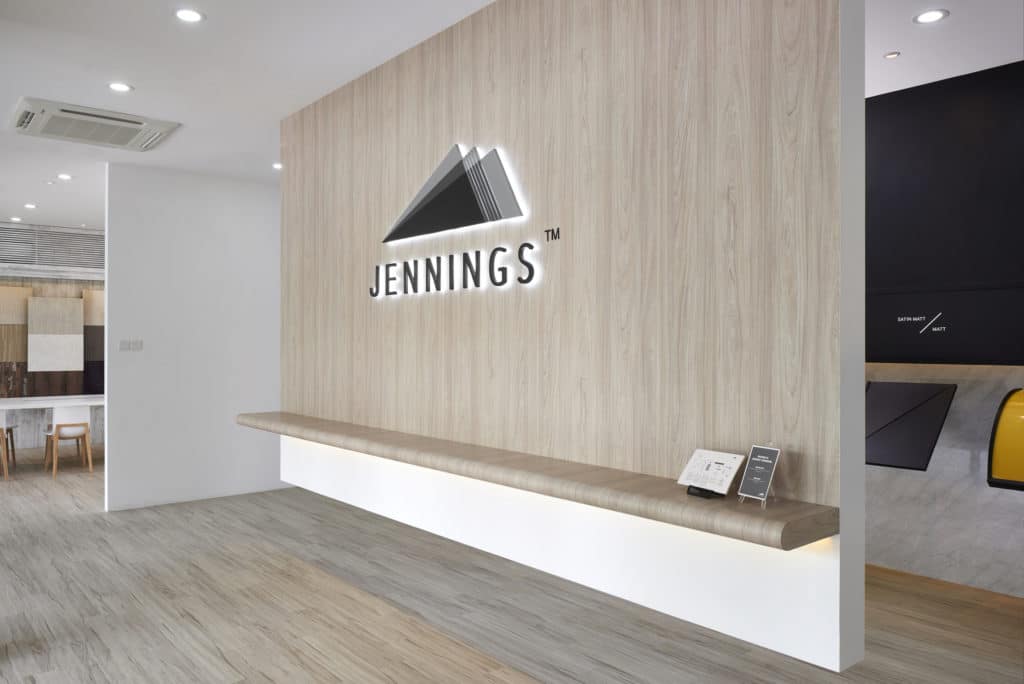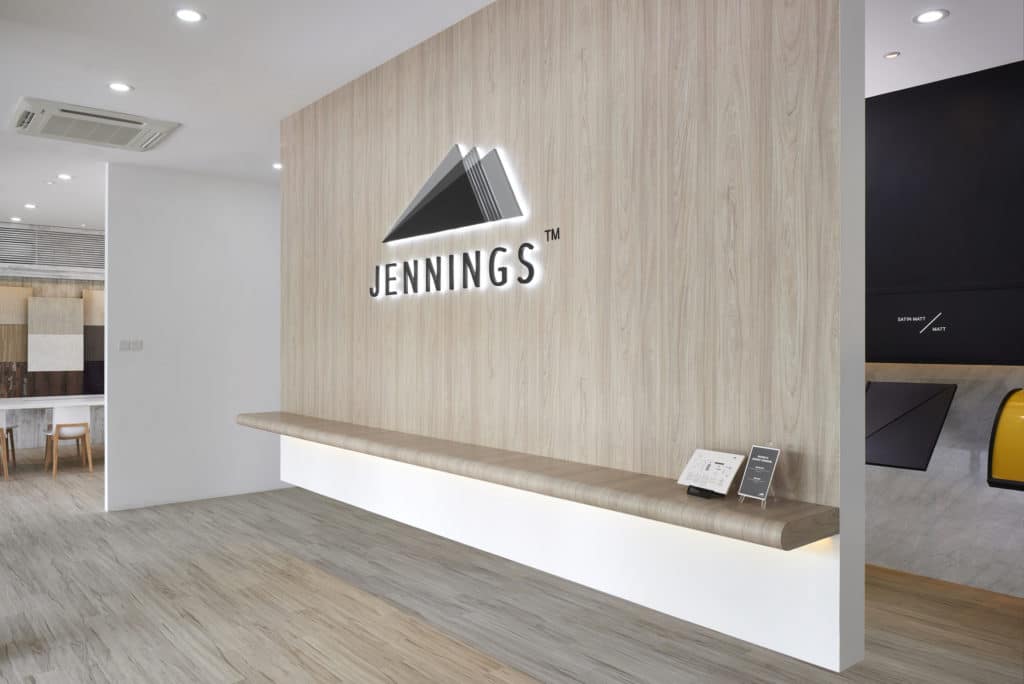 Address:
23 Sungei Kadut St 1
Singapore 729323
Mondays – Fridays:
8:15am to 5:15pm
(last walk-in at 4:45pm)
Saturdays:
8:15am to 3:15pm
(last walk-in at 2:45pm)
Closed on Sundays and Public Holidays