5 Useful Tips to Help You Pick Out Laminates Like a Pro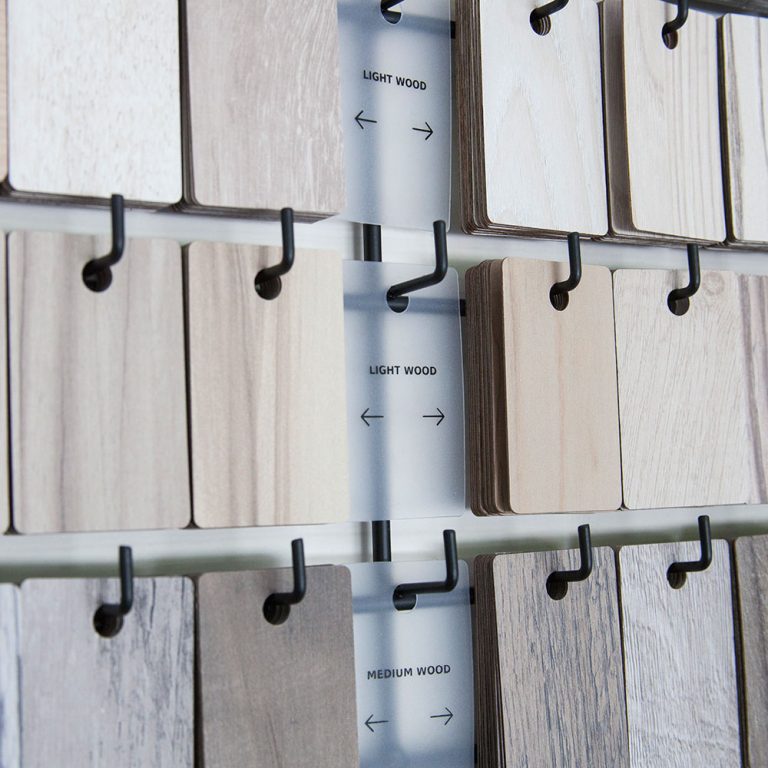 While there are few things in life more exciting than being able to design your dream home, the process can often be challenging. Endless decisions, hidden costs, shoddy workmanship and frequent delays are just some of the many issues one might come across when undergoing a home renovation.
Granted, picking out laminates may not be the most exciting part of the process, but neither is it as simple as it sounds. With a deluge of options for you to choose from – each with its own set of design and properties ­– it can get overwhelming pretty quickly.
Here at Jennings, we take it upon ourselves to help you find the right laminate for the job without all the hassle and headache involved. Follow these five useful tips and you'll be picking out laminates like a pro in no time!
1. Start with a theme
Every home renovation project begins with a theme. From classic to contemporary, colonial to modern, or urban to industrial, having a theme brings you one step closer to your dream home.
To that end, laminates are a great way to achieve your desired theme. Not limited to just a single design and application, different laminates can be used concurrently to highlight different elements within a space, from walls to ceilings and all the fittings in between.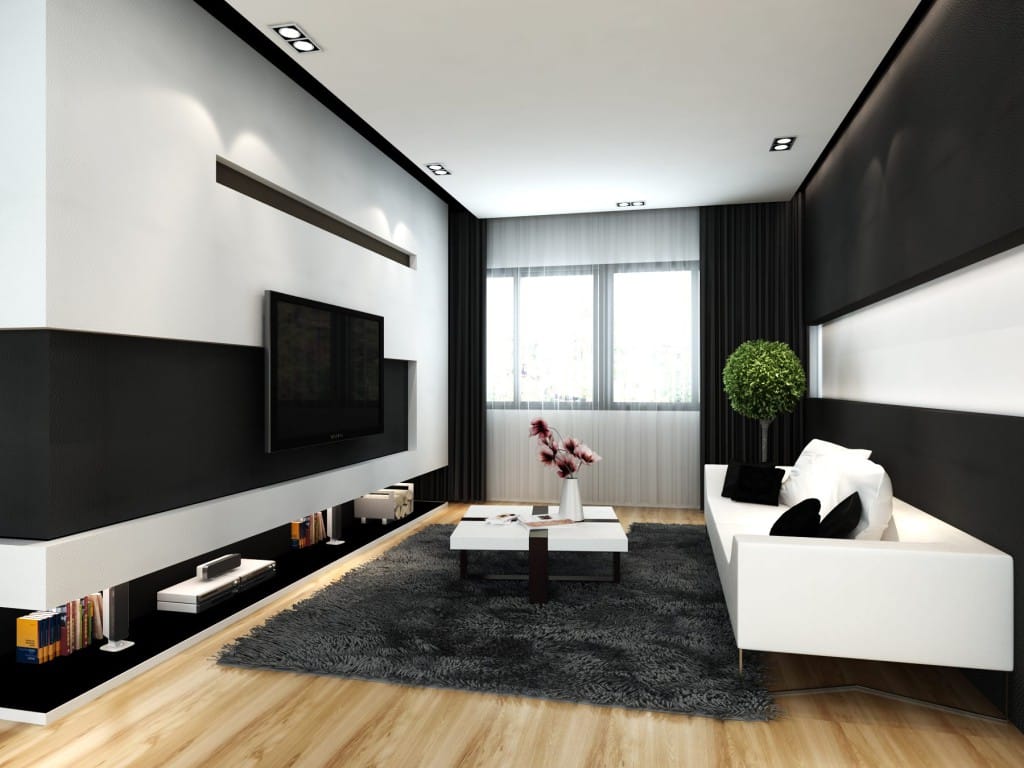 For a contrast that is full of character, you can't go wrong with the classic combination of black and white. What's more, by applying two of our leather-textured laminates in contrasting colours – Angelic White and Nero – across the walls, shelves and television console (pictured above), we are able to make a bold statement while keeping it classy and chic.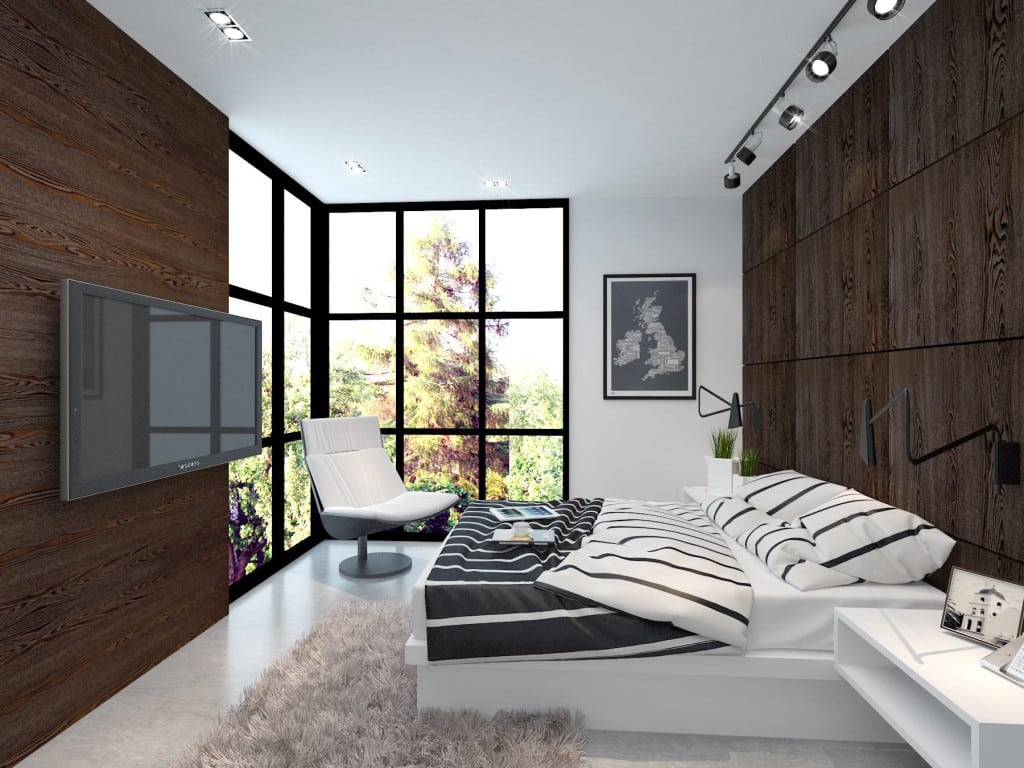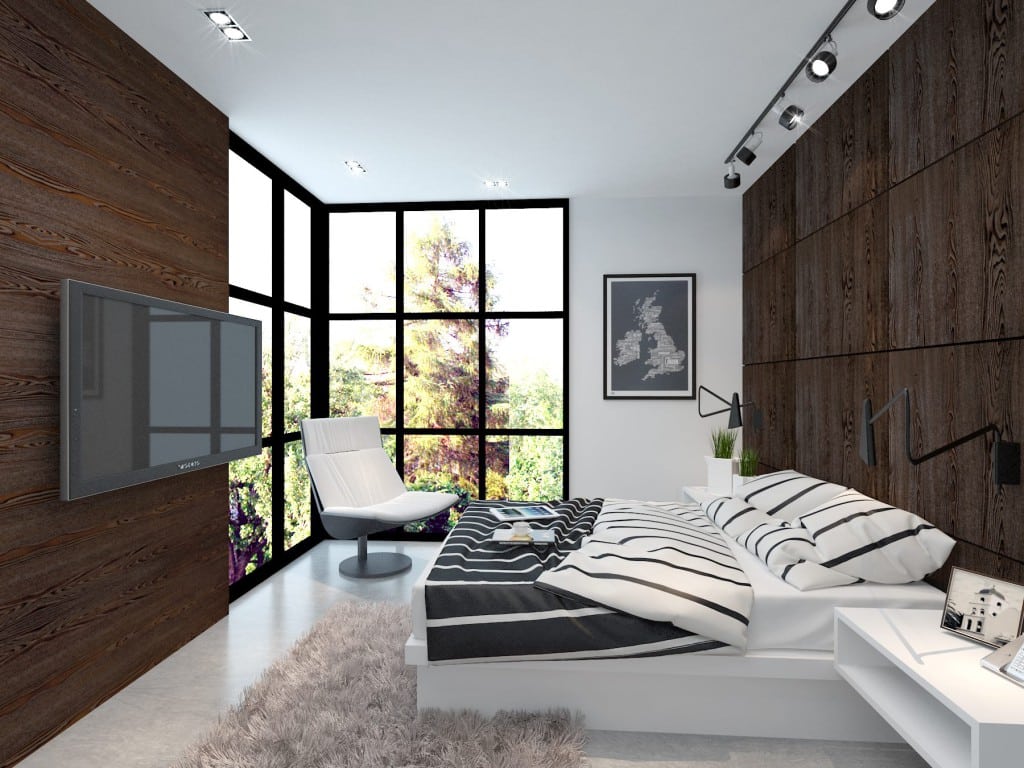 Love the great outdoors? Why not bring it into your home with the use of wood laminates? The bedroom (pictured above) relies on the detailed texture of wood grains – a hallmark of our Synchronized Wood series – found on our Choc Wood-on-wood and Café Wood-on-wood laminates to help capture the essence of nature effortlessly.
2. Find our latest collection online
Now that you have decided on the type of laminate, it's time to make the first cut.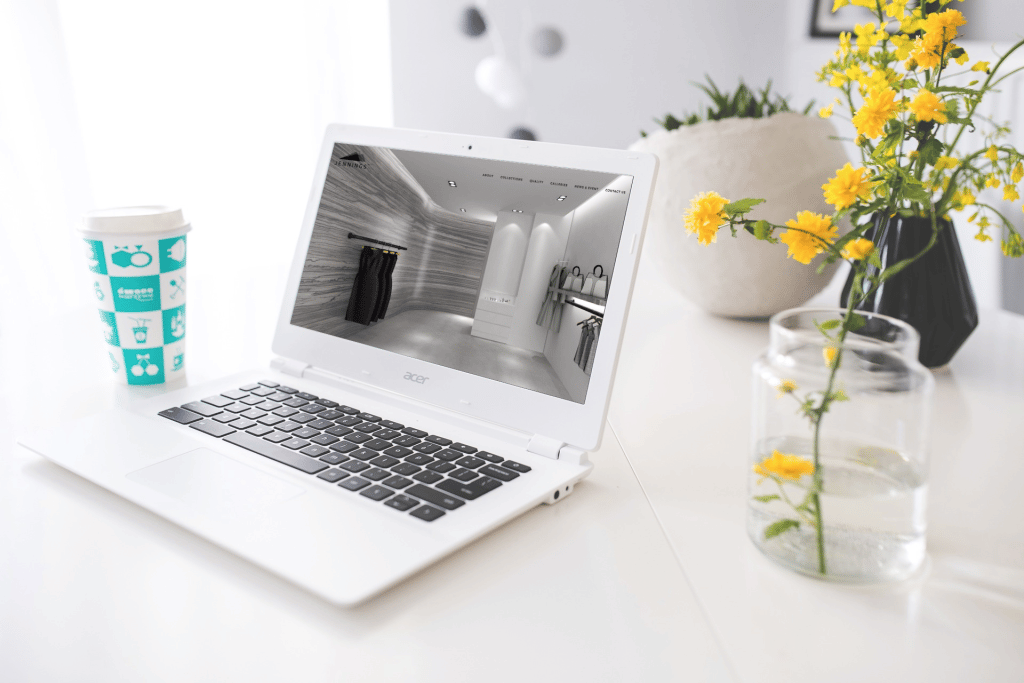 Head over to our website, where you will be able to view the entire range of laminates featured in our 2016/7 Designers' catalogue. With over 500 different laminates to choose from, we've grouped them based on their different design categories – wood, marble, fabric, patterns, and so on – to help you narrow down your search.
All images on the website are to scale of the actual laminate sheets, measuring 4 feet by 8 feet each. This allows you to have a better idea on how the design will look in its entirety.
Unfortunately – convenient as it may be – the online gallery should not be the final step in your decision-making process; it should be used as a starting reference only. This is due to the fact that monitors tend to display colours differently; the actual product colour may vary from what you see on the website.
3. Get touchy-feely
With texture playing a bigger role among more and more laminates these days, just being able to see but not touch may not be the best representation of the actual product.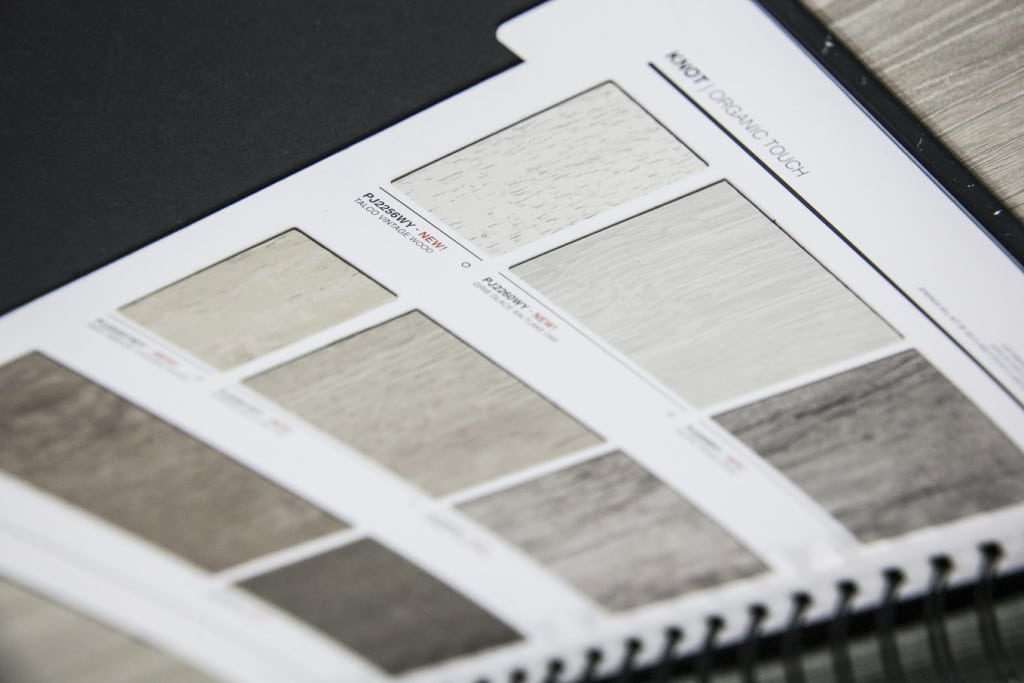 This led us to create our annual Designers' catalogue – complete with swatches of our entire collection – which is distributed to interior designers across Singapore.
While this allows clients to get acquainted with our laminates on a tactile level, it is not without its shortcomings.
The swatches are cut from actual 4 feet by 8 feet laminate sheets into smaller chips, with sizes as small as 2.6cm by 2.6cm – used to showcase solid colours – to slightly larger 3cm by 5cm variations that run the gamut throughout our catalogue. As such, the swatches are unable to fully represent the actual design of the entire laminate. This is especially so for more fluid designs such as wood grains and marble veinings that don't follow a specific pattern.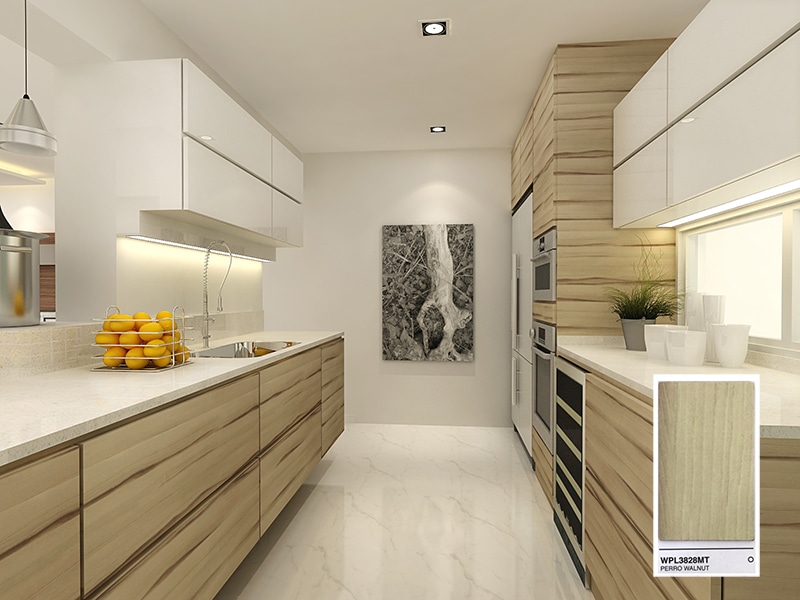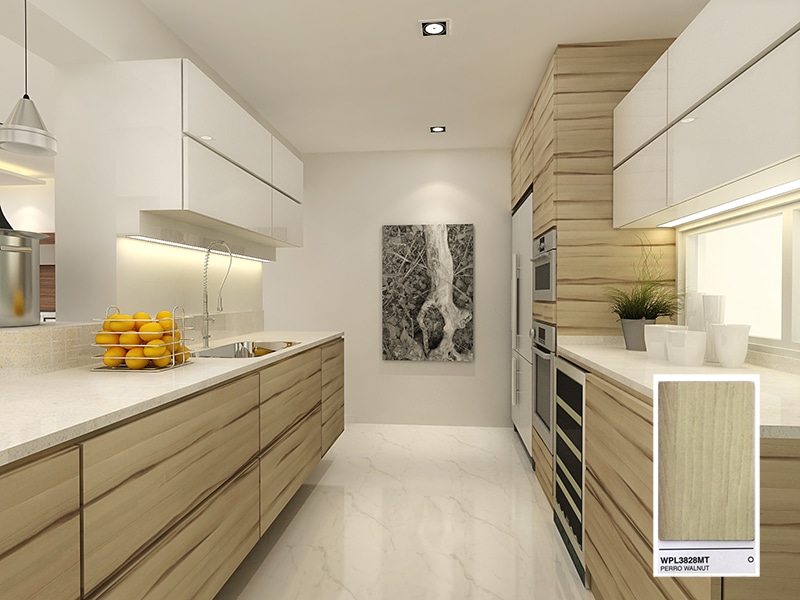 Take for example our Perro Walnut laminate (pictured above). While the swatch indicates a soft, beige walnut tone, the actual design – as seen on the kitchen cabinets – sports dark grain lines that you wouldn't have expected based on just the catalogue chip alone.
4. Ask and you shall receive
Once you've narrowed down your options to a specific set of laminates, simply drop us an email to request for a free A4 sample.
With a larger sample, you'll be able to have a better sense of each laminate's design, colour and texture. On top of that, we also offer same-day delivery for sample requests made before 12pm on a working day – requests made after 12pm will be delivered on the next working day – leaving you with all the ease and none of the hassle.
5. Don't be shy
If you still can't make up your mind, feel free to drop by our laminates gallery for some much needed inspiration.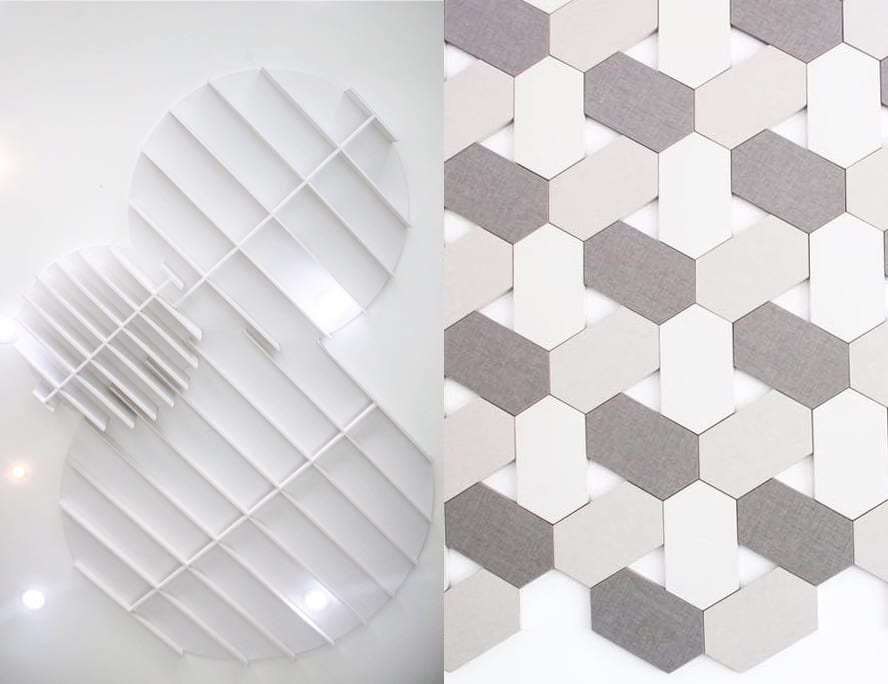 Instead of just regular wall displays, our laminates are featured in an array of interesting applications – from modern ceiling art to lattice-patterned walls (pictured above) – that are bound to spruce up any space. Got a question? We have laminate specialists are on hand to help answer any doubts and point you in the right direction.
Furthermore, with our warehouse situated right around the corner, you can easily view the actual laminate sheet in its full 4 feet by 8 feet dimension. This is as accurate it gets. If you need more time to consider or get a second opinion, we also provide A4 samples for you to bring back home.
---
Ready to get started?
Don't forget to first visit our blog for more nifty tips and get the latest updates on our Facebook page today!
Need more information? Drop us an online enquiry and we'll be happy to help!
---
Our Laminates Gallery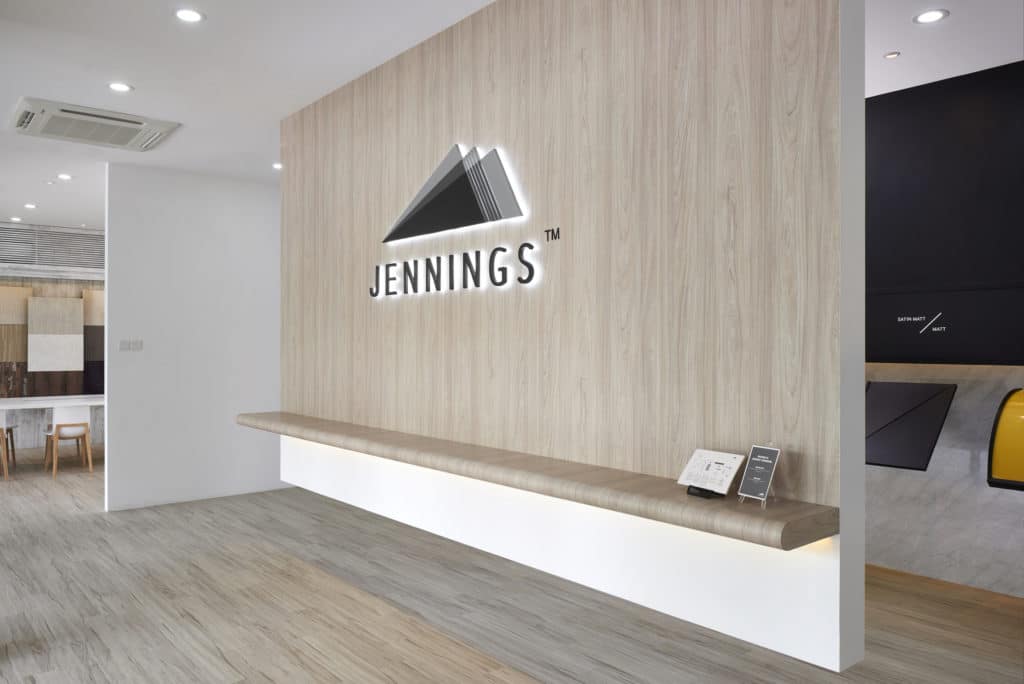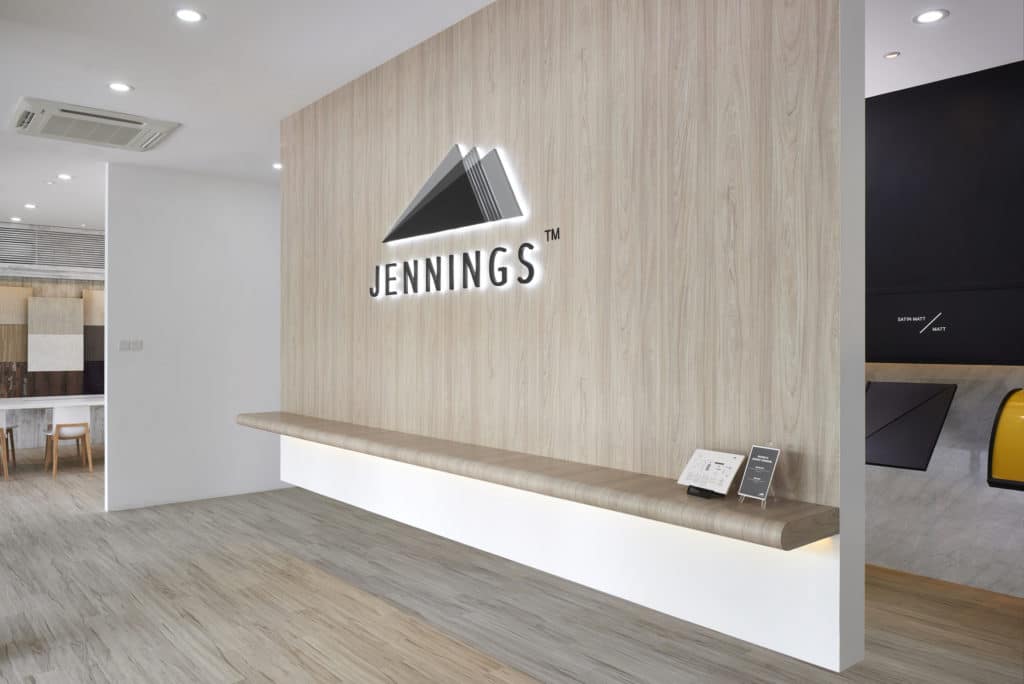 Address:
23 Sungei Kadut St 1
Singapore 729323
Mondays – Fridays:
8:15am to 5:15pm
(last walk-in at 4:45pm)
Saturdays:
8:15am to 3:15pm
(last walk-in at 2:45pm)
Closed on Sundays and Public Holidays