Make a Statement with these 4 Laminate-Friendly Feature Walls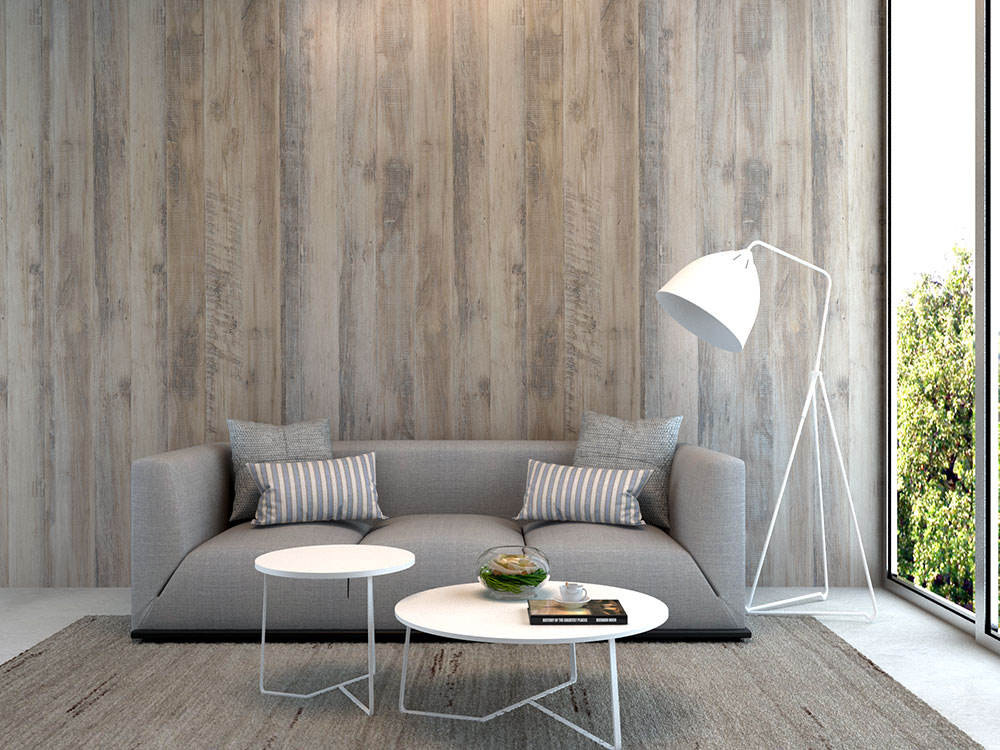 A feature wall can easily turn any room from 'flop' to 'pop'. It draws the attention from an otherwise plain or small space with eye-catching designs, prints and textures that stand out from the rest. Wall Laminate – for their versatility, plethora of options, and reasonable price tags – are perfect for the job.
Here are 4 fabulous feature walls you can easily achieve with wall laminates.
Plank Perfect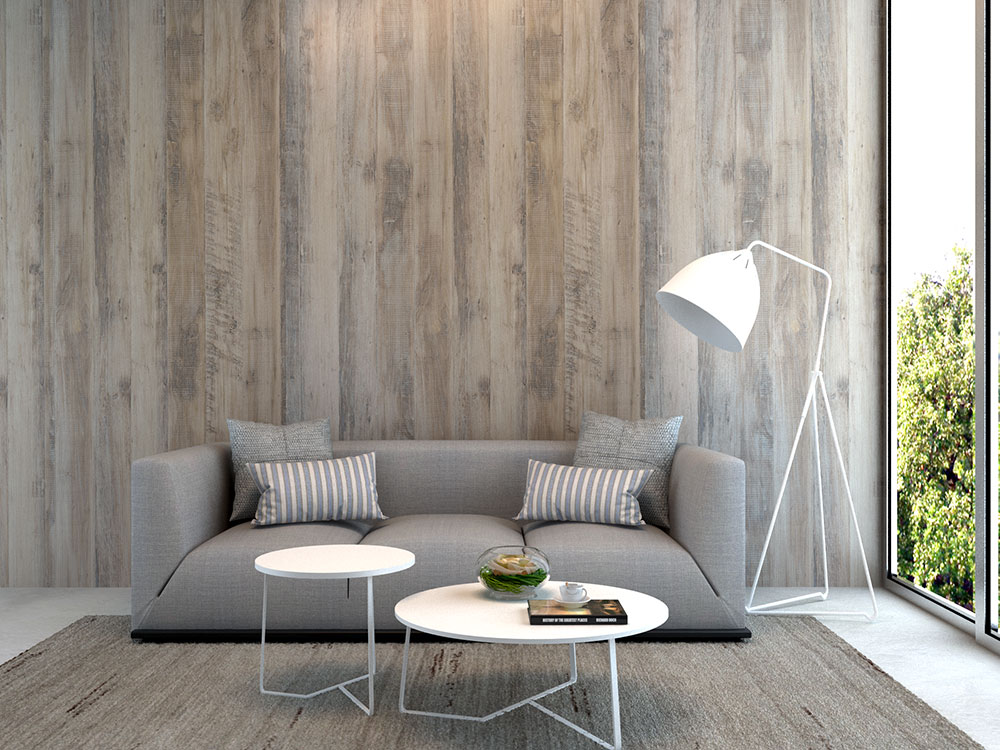 Bring the great outdoors into your home with the ever so elegant wood plank look laminate. With an abundance of options for you to choose from, it's safe to say you'll find one that fits perfectly. In this living room (above), our Majestic Micronesian Oak of the Plank variety lends itself to long vertical lines that create a towering sense of space. Laminate the wall by bringing the look together with contemporary furniture of matching hues.
Let's Talk Texture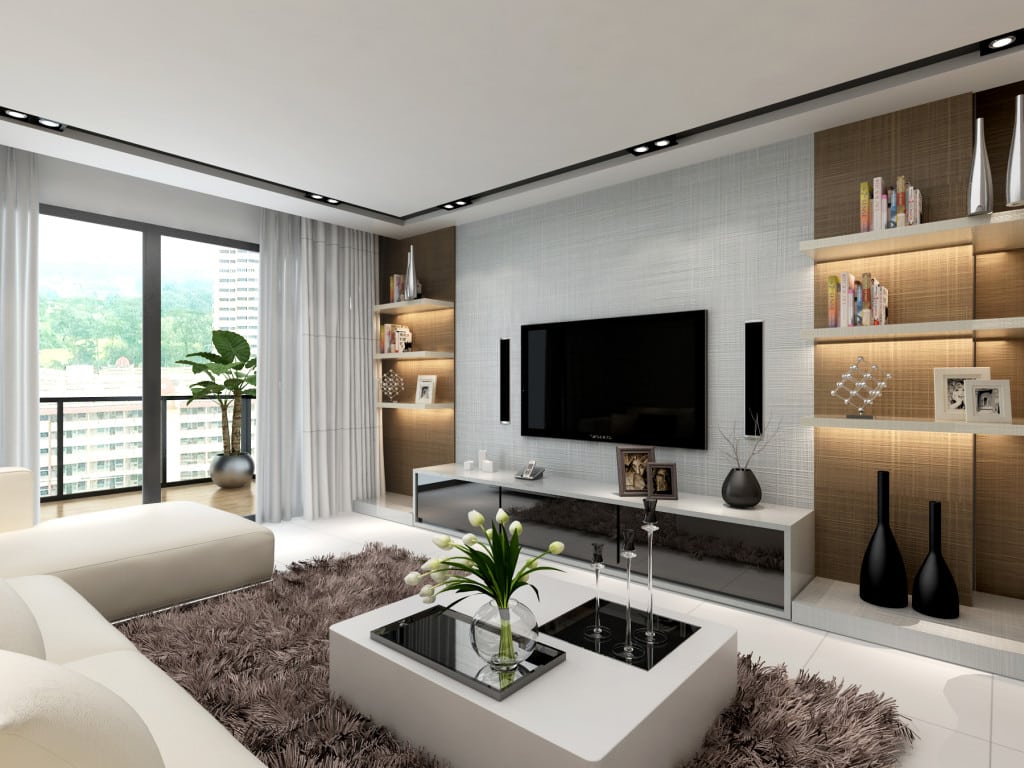 A treat for the eyes as well as the fingertips, textured wall laminates add a tasteful touch to any room. The living room (above) will spoil your senses silly with an assembly of texture ­– from a fabric-inspired feature wall fitted with two organic touch wall laminate (Grigio & Noisette) from our Homespun Knit series, to a sophisticated spread of home ware with surfaces of the glossy, leather, and even ruffled variety.
Gorgeous Geometry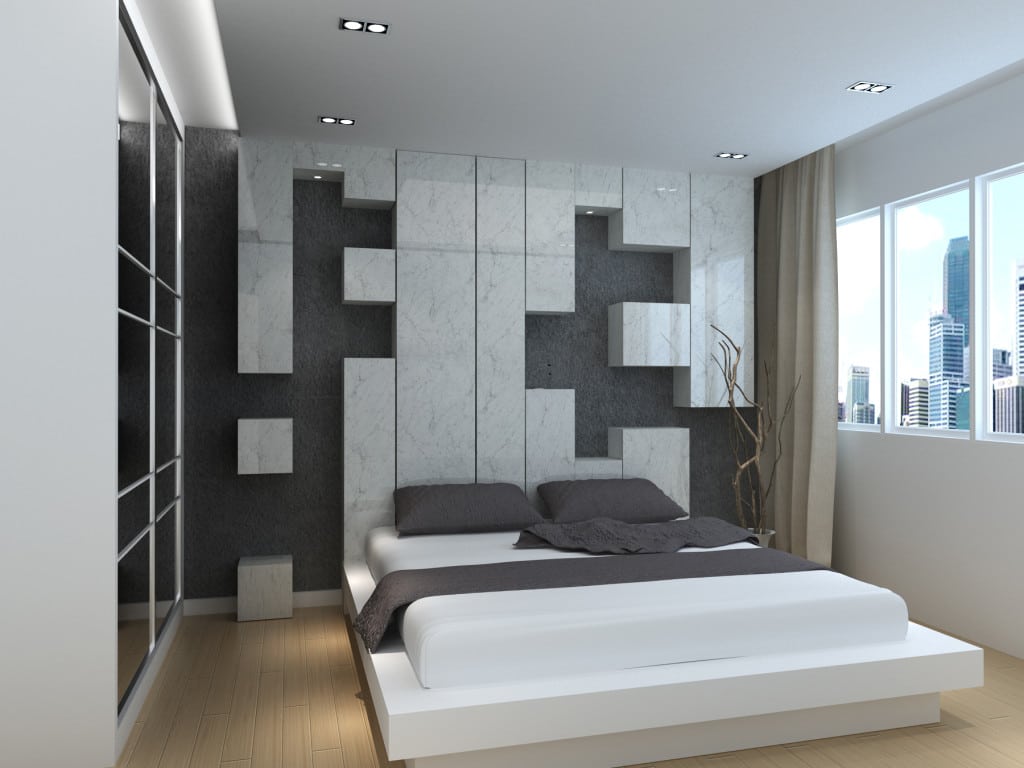 A simple shape can go a long way, as seen in this stylish bedroom feature wall (above) perfect for the sleek, urban dweller. Three-dimensional blocks are wrapped in our Beyaz Carrara wall laminate, and – with the use of White Core technology that eliminates the dull, dark brown joint lines commonly spotted between marble sheets – catches the eye with geometric perfection that literally, pops.
Hidden From Plain Sight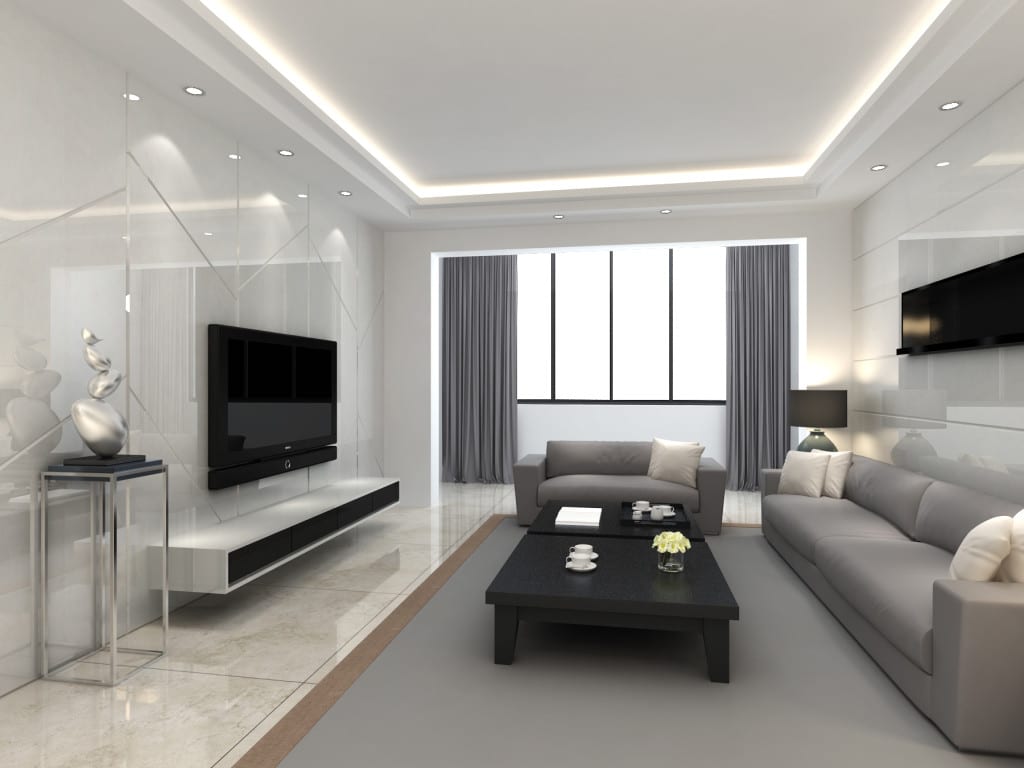 Take the clutter out of the equation with the clever use of wall laminate. In the living room (above), we find our eyes easing into a neat, understated space – but classy nonetheless – that is achieved through discreet storage solutions that vanish from plain sight, courtesy of our Arctic Marble wall laminates.
---
Ready to get started with Wall Laminate?
Don't forget to first visit our blog for more nifty tips on laminating walls and get the latest updates on our Facebook page today!
Need more information? Drop us an online enquiry and we'll be happy to help!
---
Our Laminates Gallery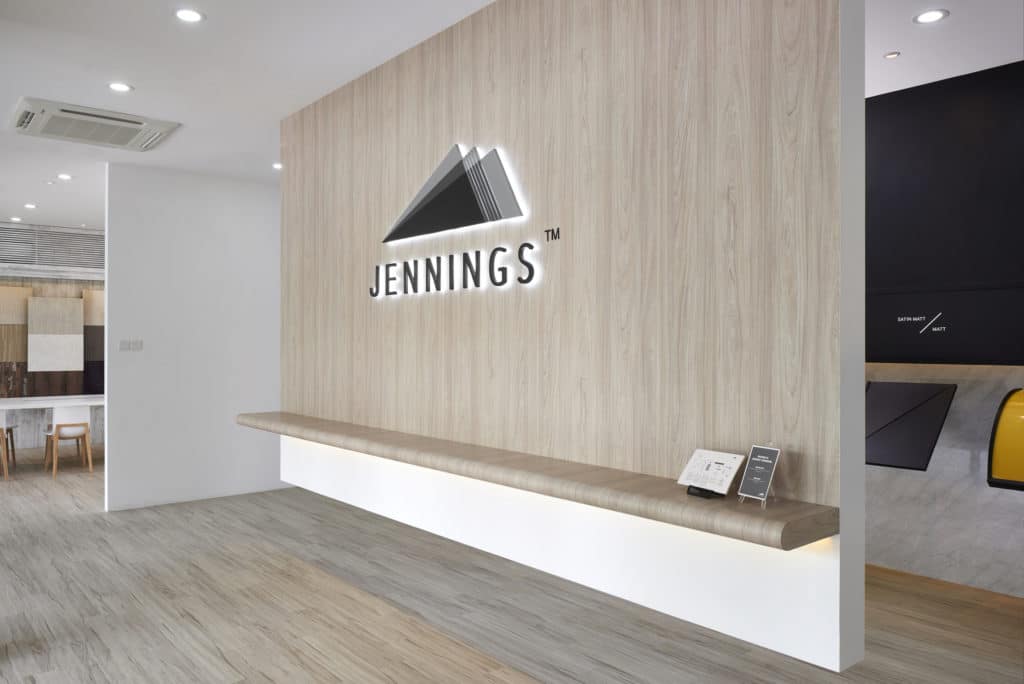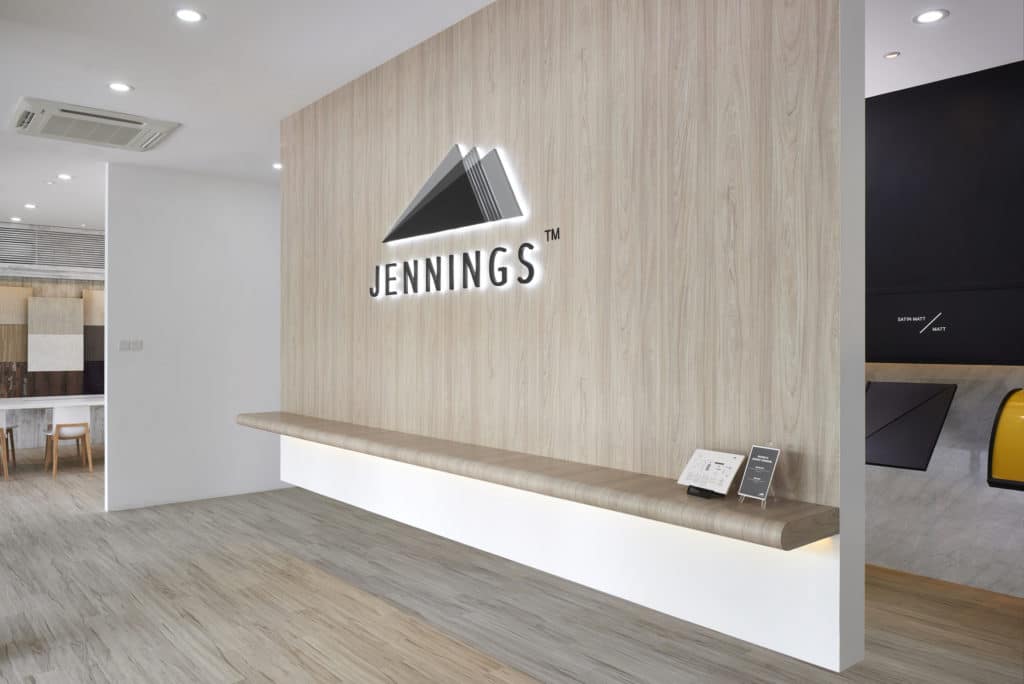 Address:
23 Sungei Kadut St 1
Singapore 729323
Mondays – Fridays:
8:15am to 5:15pm
(last walk-in at 4:45pm)
Saturdays:
8:15am to 3:15pm
(last walk-in at 2:45pm)
Closed on Sundays and Public Holidays