Refresh The Look Of Your Home Using Laminate Sheets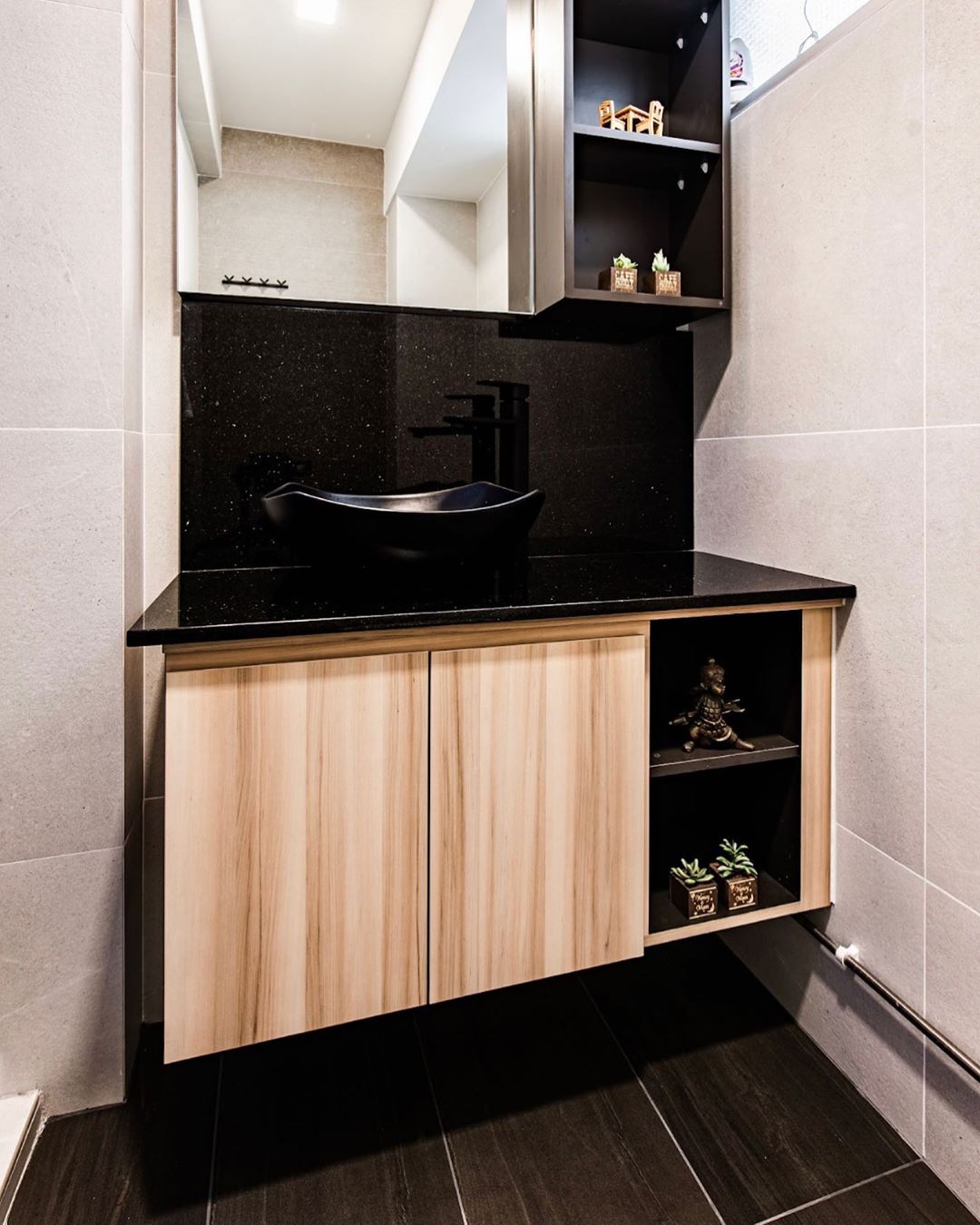 It can be easy to get tired of your home decor, especially if your interior design is no longer in trend. But rather than replacing or even purchasing more furniture, why not apply laminates instead? To give you some ideas, here are some ways our laminates can be used for that much-needed revamp.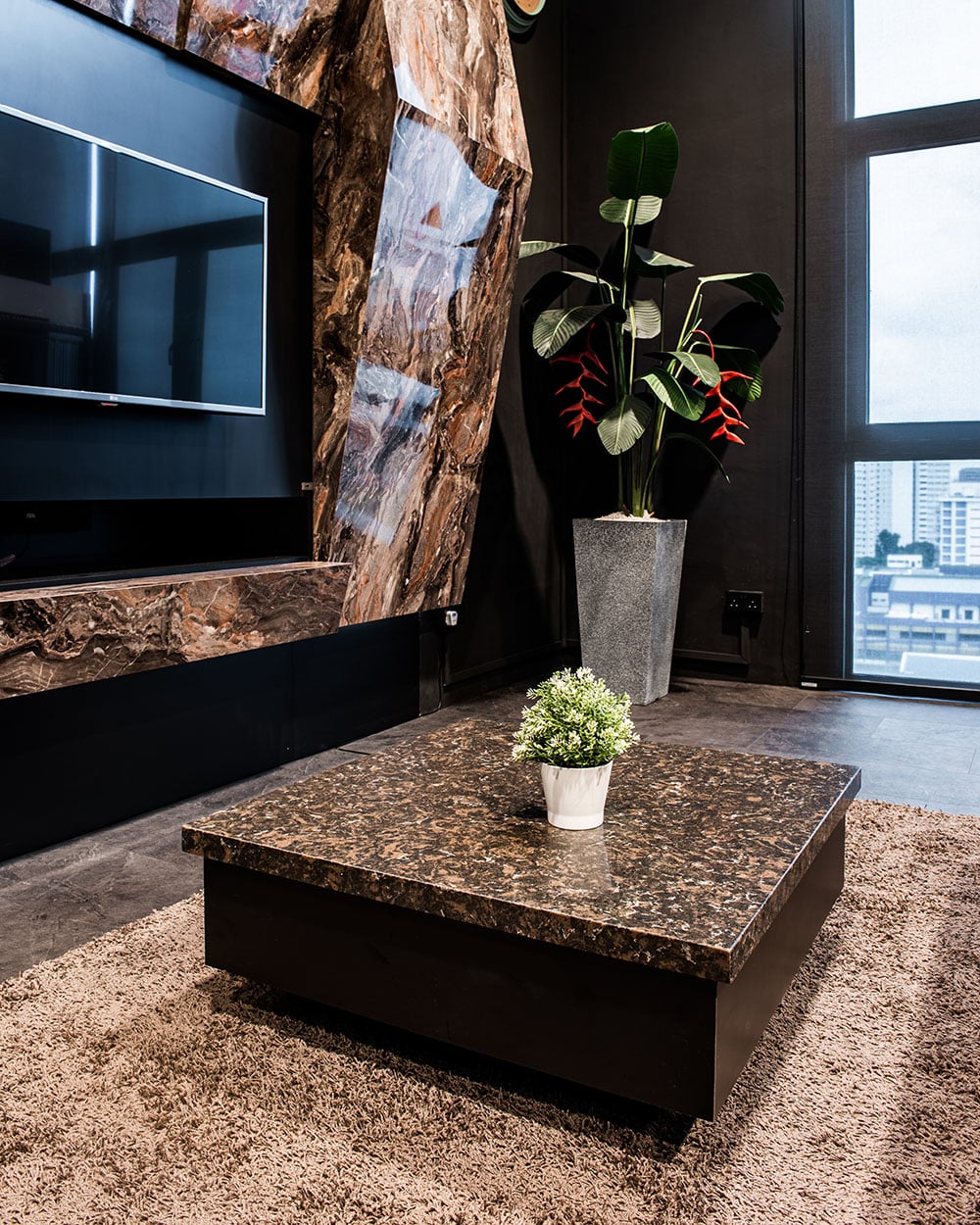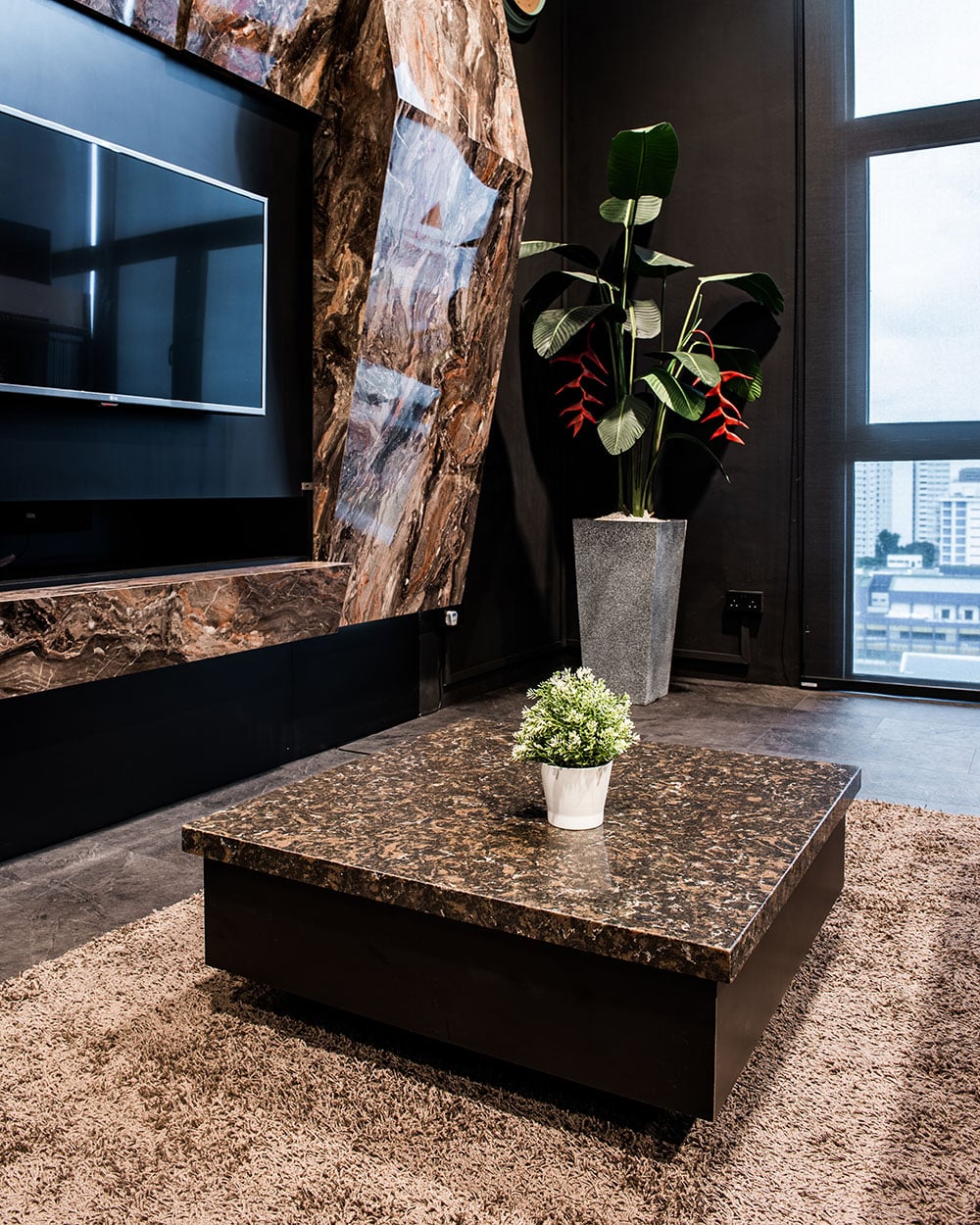 Laminates featured: PG2931HG, JA2110T (TV console wall)
The Elegant Charm Of Brown
Besides making a space look warm and homey, brown can also add a touch of luxury to your home. Here, when paired with Matt Black (JA2110T) laminates, our Marbel The Brown (PG2931HG) laminates are applied on the television console wall, making the walls pop beautifully. This is what makes the combination of black and brown laminates simply alluring. Potted plants fill this living space while maintaining the rich woody feel of the room.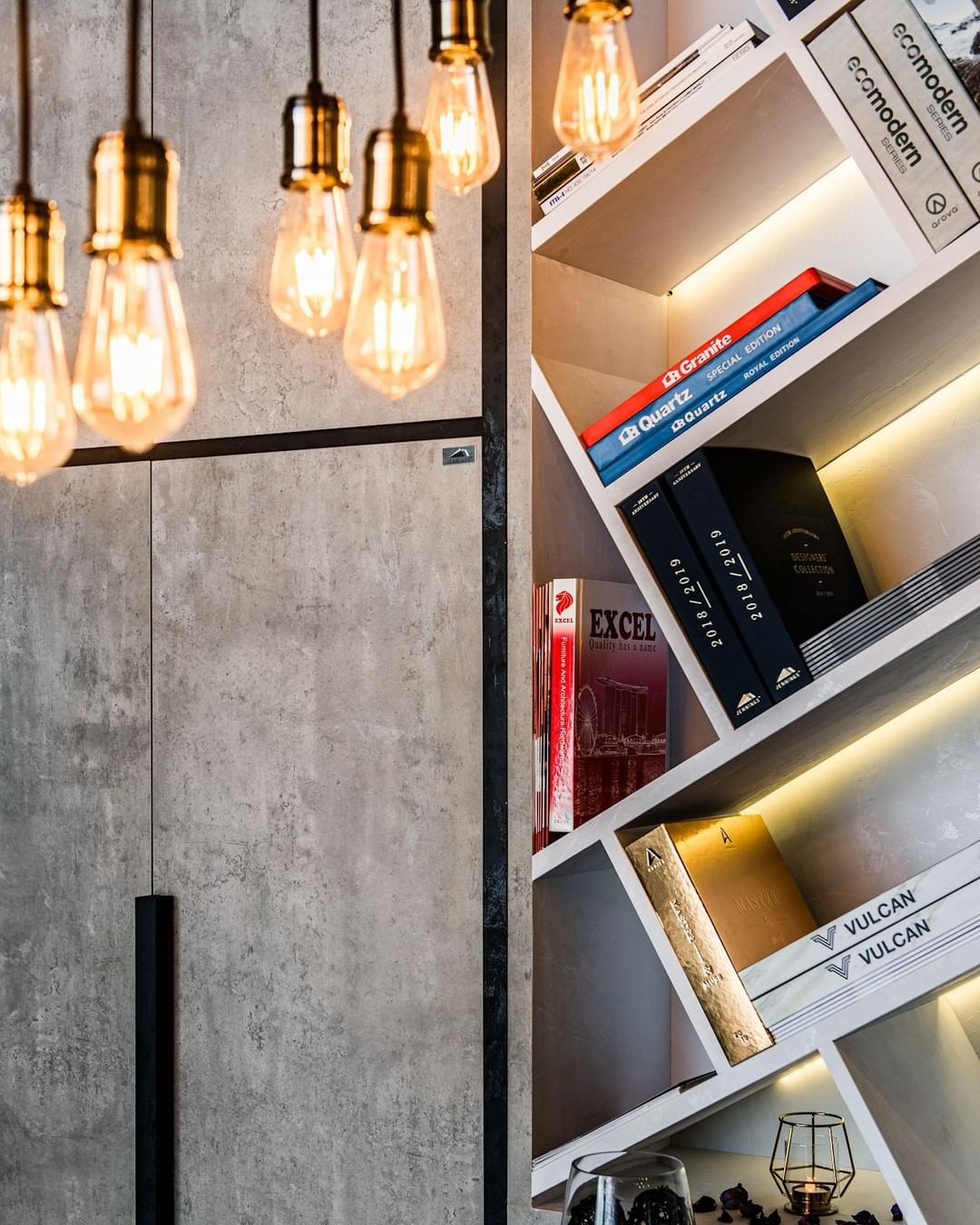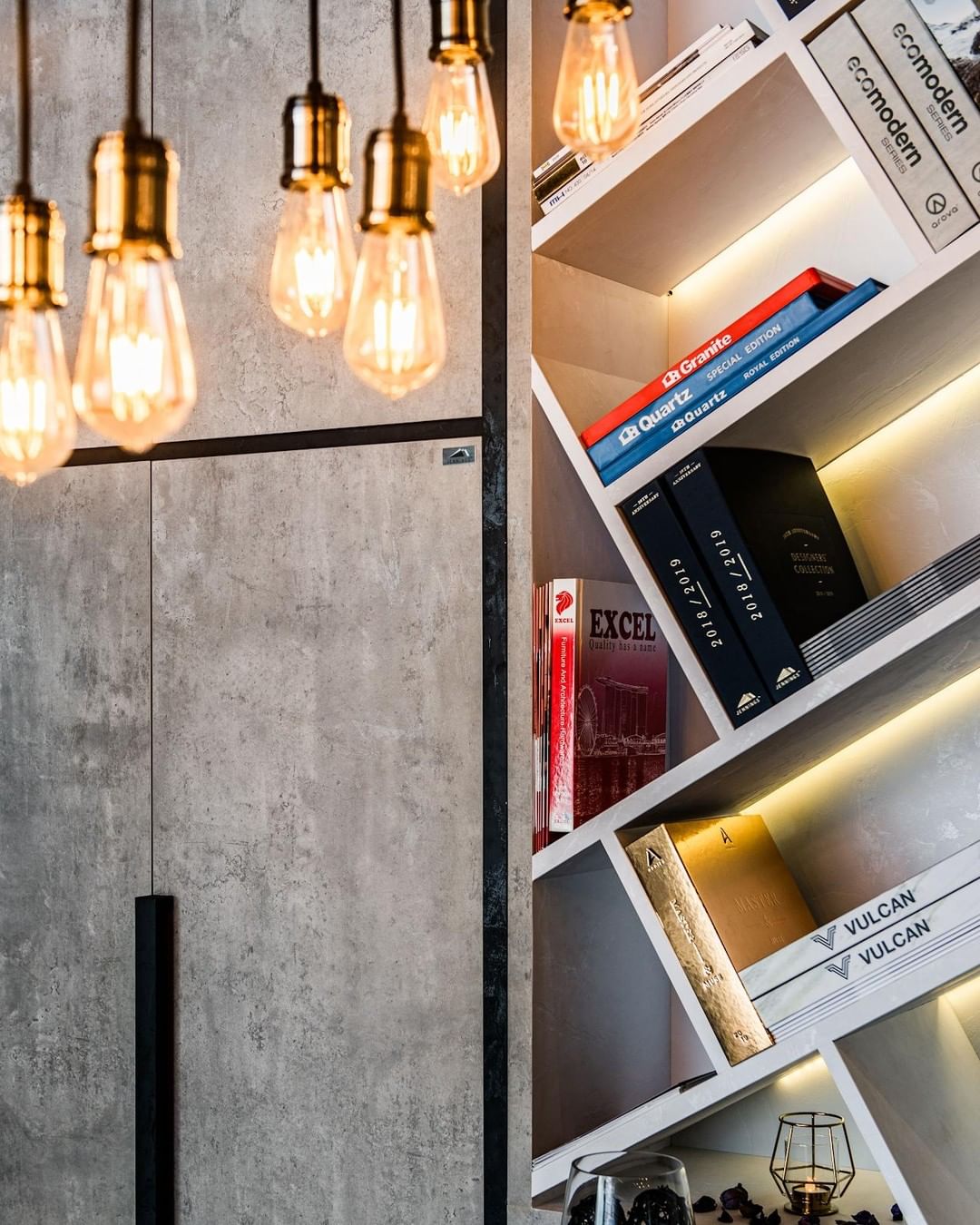 Laminate featured: PQ2502MO (Cabinet)
Keep It Simple
Having too many colours in your space is not only visually overwhelming but also tiring to look at after a while. This is why sometimes, the best way to go is by keeping things simple. If you are guilty of that mistake, it is not too late as laminates can correct it for you.
When the design of your shelf is unique and distinctive like the one featured, that alone will draw attention so you can keep its colour subtle by introducing Derin (PQ2502MO) laminates. Now that your shelf looks more put together with this subdued colour palette, your colourful collection of books will complete this simple yet classy storage space.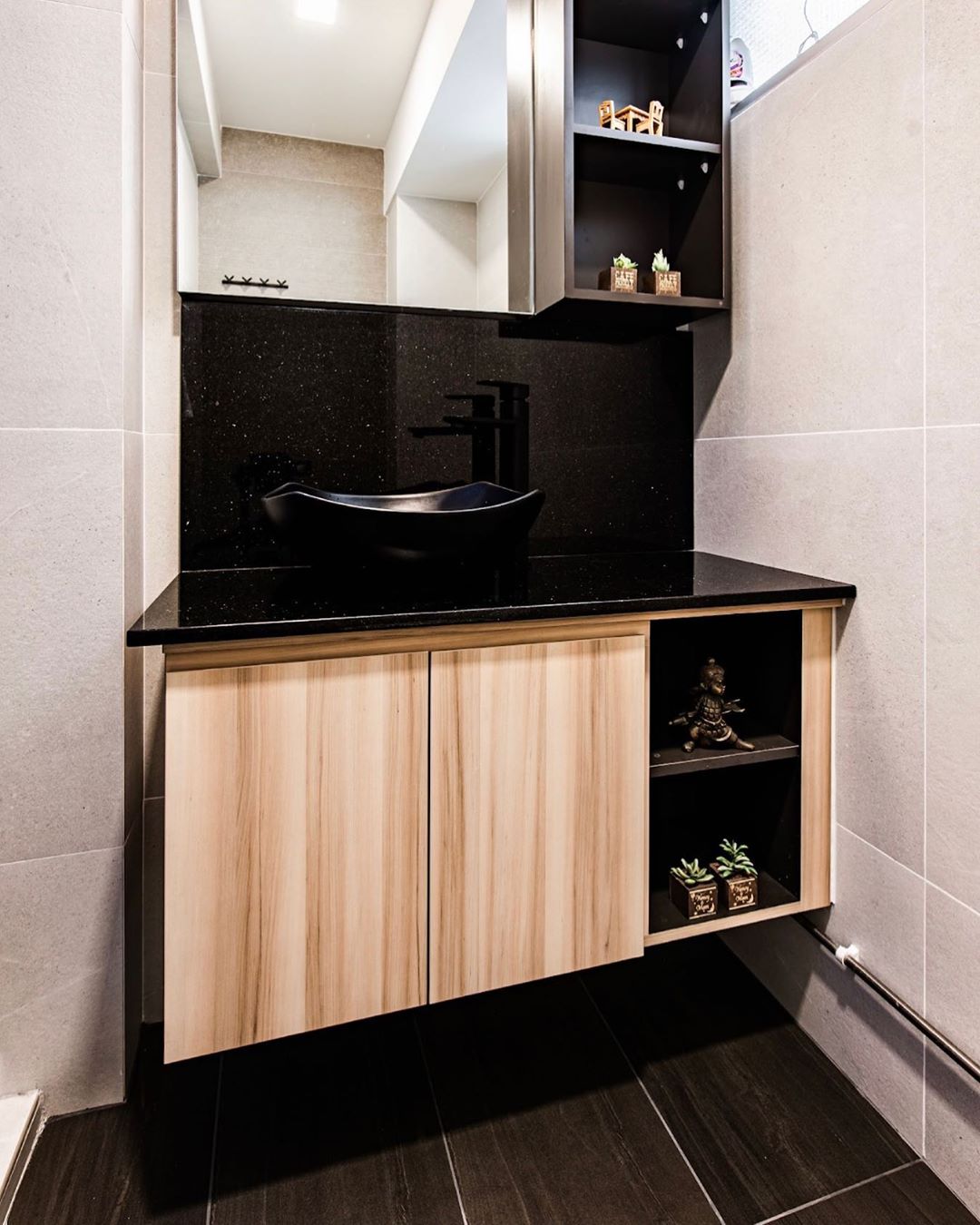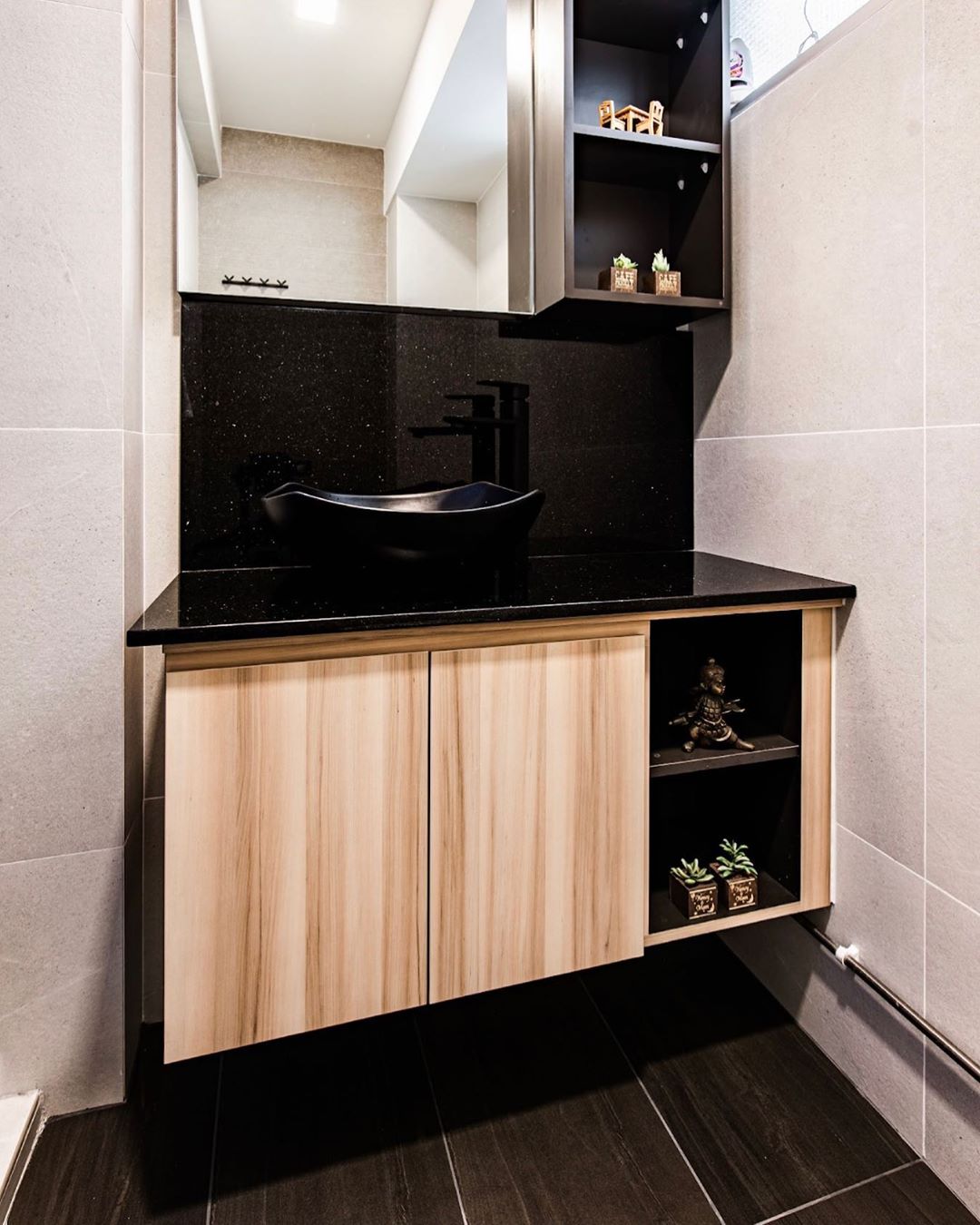 Laminates featured: RP2174T, WPL2902S (Basin cabinet)
Good Things Come In Pairs
Whether it is rejuvenating yourself in the morning or relaxing after a long day at work, the bathroom is one place we use on a daily basis. A dark, moody colour like that of Graphite (RP2174T) laminates will always remain a stylish classic, an excellent choice for the bathroom. The statement pattern here will definitely have to be the Cammeo Oak (WPL2902S) laminates, applied on the bottom cabinet. This wood-grained beauty grounds the bold, dramatic look of the Graphite laminates, making it the perfect combination to consider in your own bathroom interior.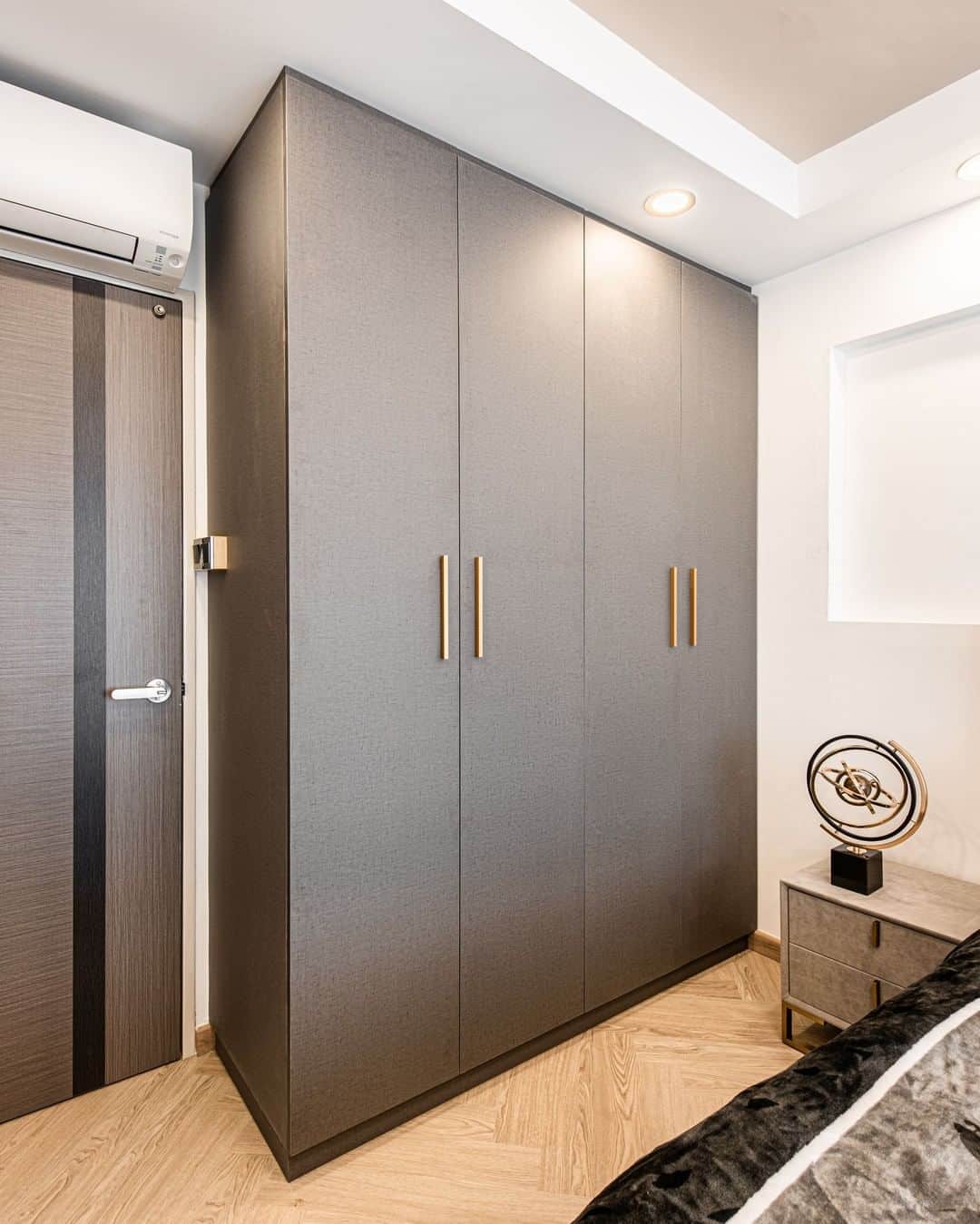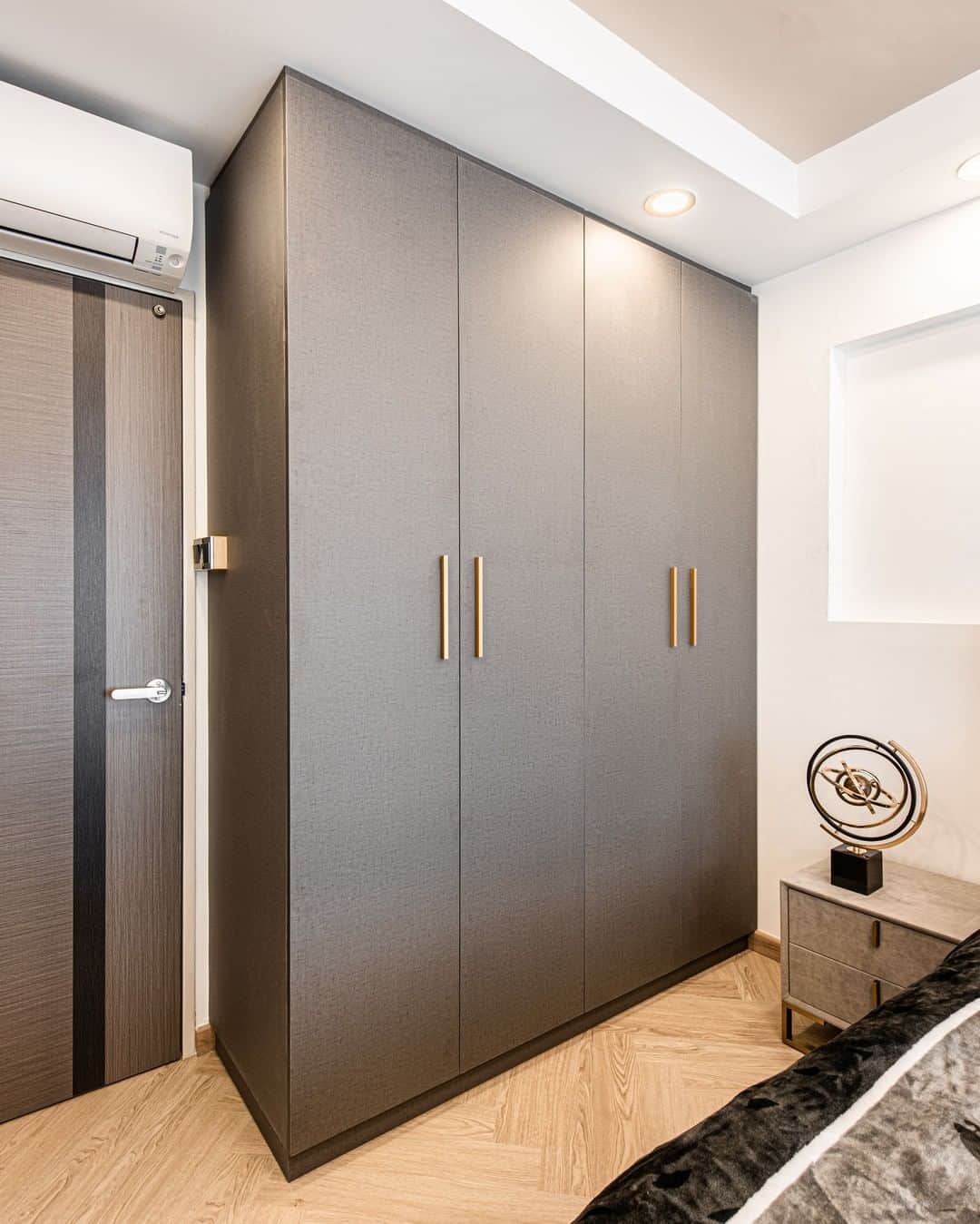 Laminate featured: PG7667VF (Cupboard)
Multitudes Of Neutrals
A colour that is often overlooked in interior design is grey. Yet when used in a neutral bedroom setting, using grey like that of Borchie Carbon Fabrika (PG7667VF) laminates can make your sleeping space look sophisticated yet soothing. With this fairly basic addition applied on the cupboard, these laminates will contribute to your relaxing bedroom decor, one you will wish to sleep in for days.
Let's Help You Upgrade Your Home's Interior
When it comes to selecting the right laminate, there are many things to consider such as the amount of space you have. With our vast industry knowledge and the ability to empathise, our sales executives will be able to understand you and help interpret your design needs into viable customised solutions. Switch up the look of your home with Jennings Laminates today!
---
 Ready to get started?
Don't forget to first visit our blog for more nifty tips and get the latest updates on our Facebook page today!
Need more information? Drop us an online enquiry and we'll be happy to help!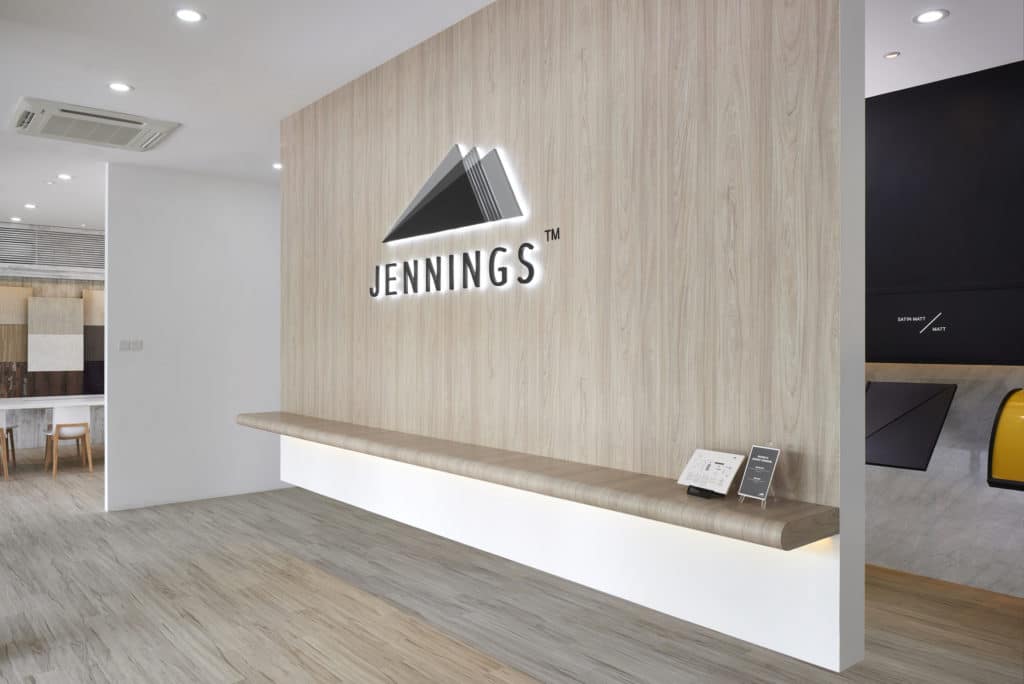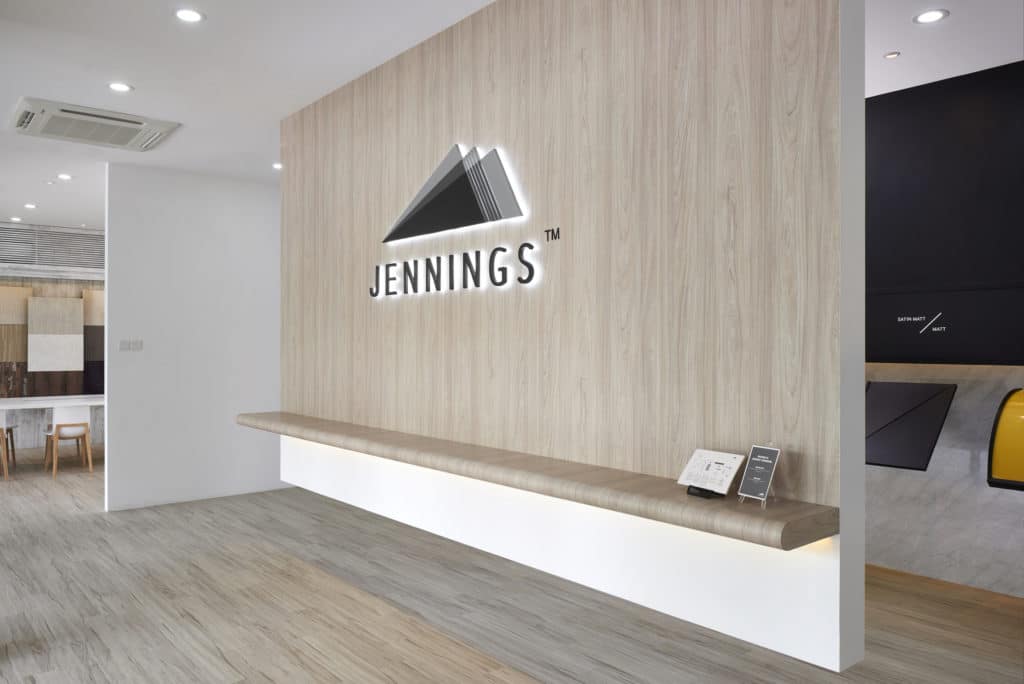 Address:
23 Sungei Kadut St 1
Singapore 729323
Mondays – Fridays:
8:15am to 5:15pm
(last walk-in at 4:45pm)
Saturdays:
8:15am to 3:15pm
(last walk-in at 2:45pm)
Closed on Sundays and Public Holidays