The Must-Have Laminates For Light To Dark Kitchen Interiors
While you may have a clear idea of what you want for your living room and bedrooms in your new home, the kitchen is one place that usually takes the backseat in many homeowners' interior decor decisions. To get you started, a common question people have is "Should I go with a light or dark kitchen design?" There can be a big difference between the two from the type of atmosphere created to the illusion of space. To help you out, take a look at some examples of how our laminate sheets are used in the kitchen.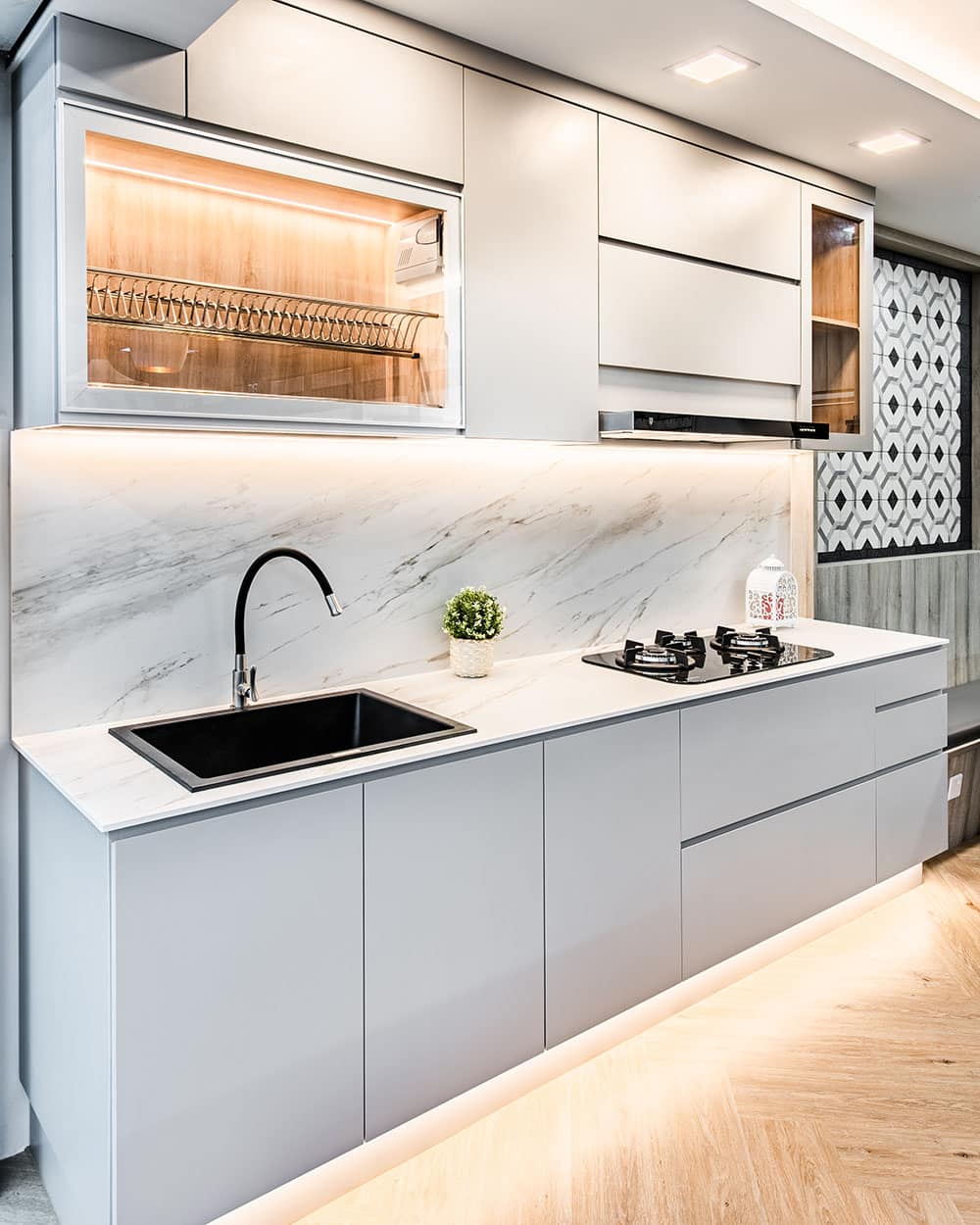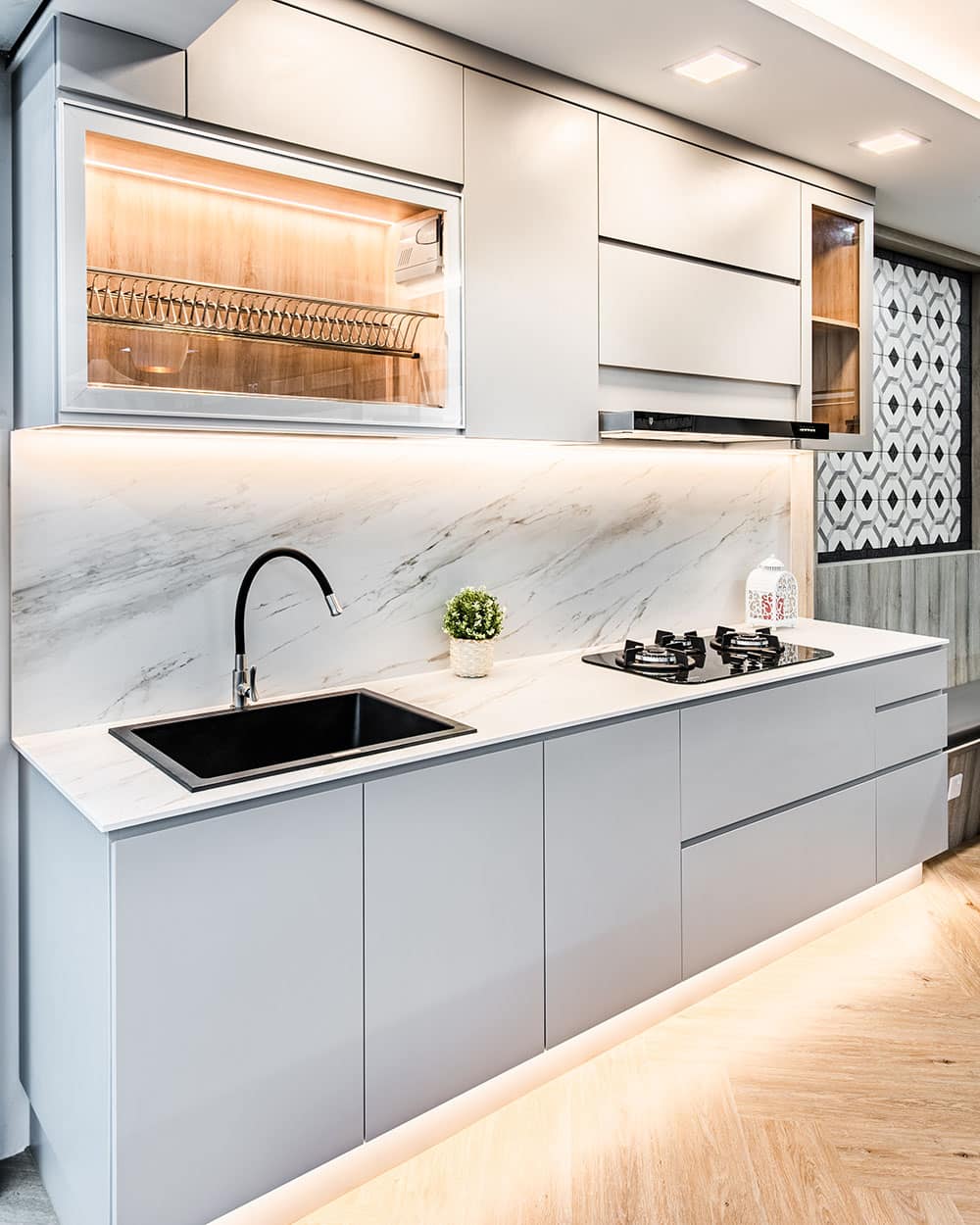 Laminates featured: RP2108T (Cabinets)
Open Up Your Space
Lighter colours will do just the trick in making your kitchen feel more spacious and expansive, especially if you have a small kitchen. Laminates like Fog (RP2108T) laminates will be a versatile option to consider, particularly if you plan to update the look of your kitchen walls in the near future. Apart from matching easily with any interior design style, you will be able to spot any visible stains, helping you keep your kitchen clean.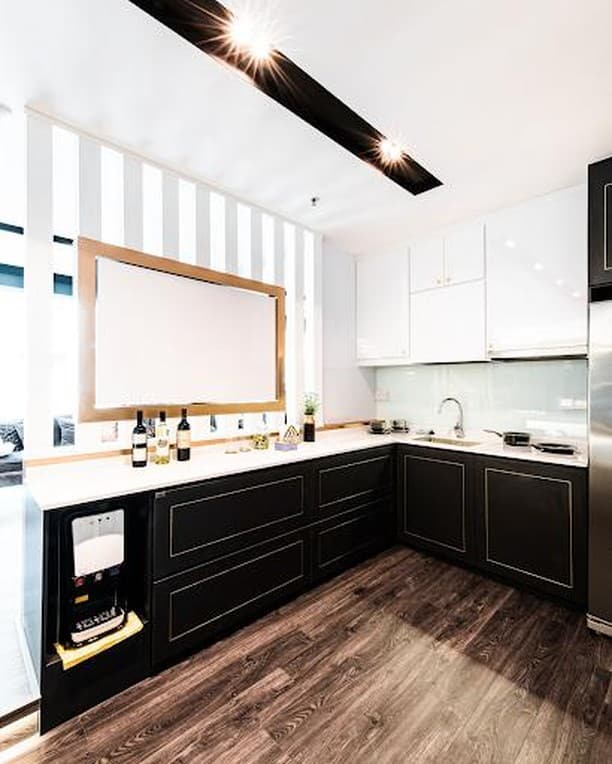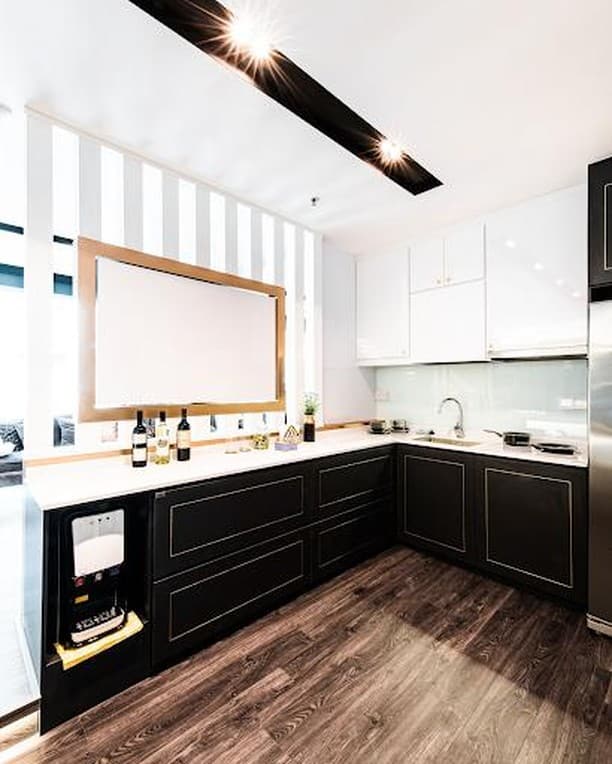 Laminates featured: RP2192T, ASG2112HG (Cabinets)
Pull Off The Two-Toned Look
Two-toned duos can make your kitchen appear more interesting, depending on how you play around with the two colours. To start off, Ice White (ASG2112HG) laminates fills this cooking space with its fresh and bright appearance, evoking an airy feel. Applied on the bottom cabinets, Graphite K (RP2192T) laminates anchors the refreshing white colour scheme. Looking effortlessly chic, you can bet that this monochrome combo will stay a classic.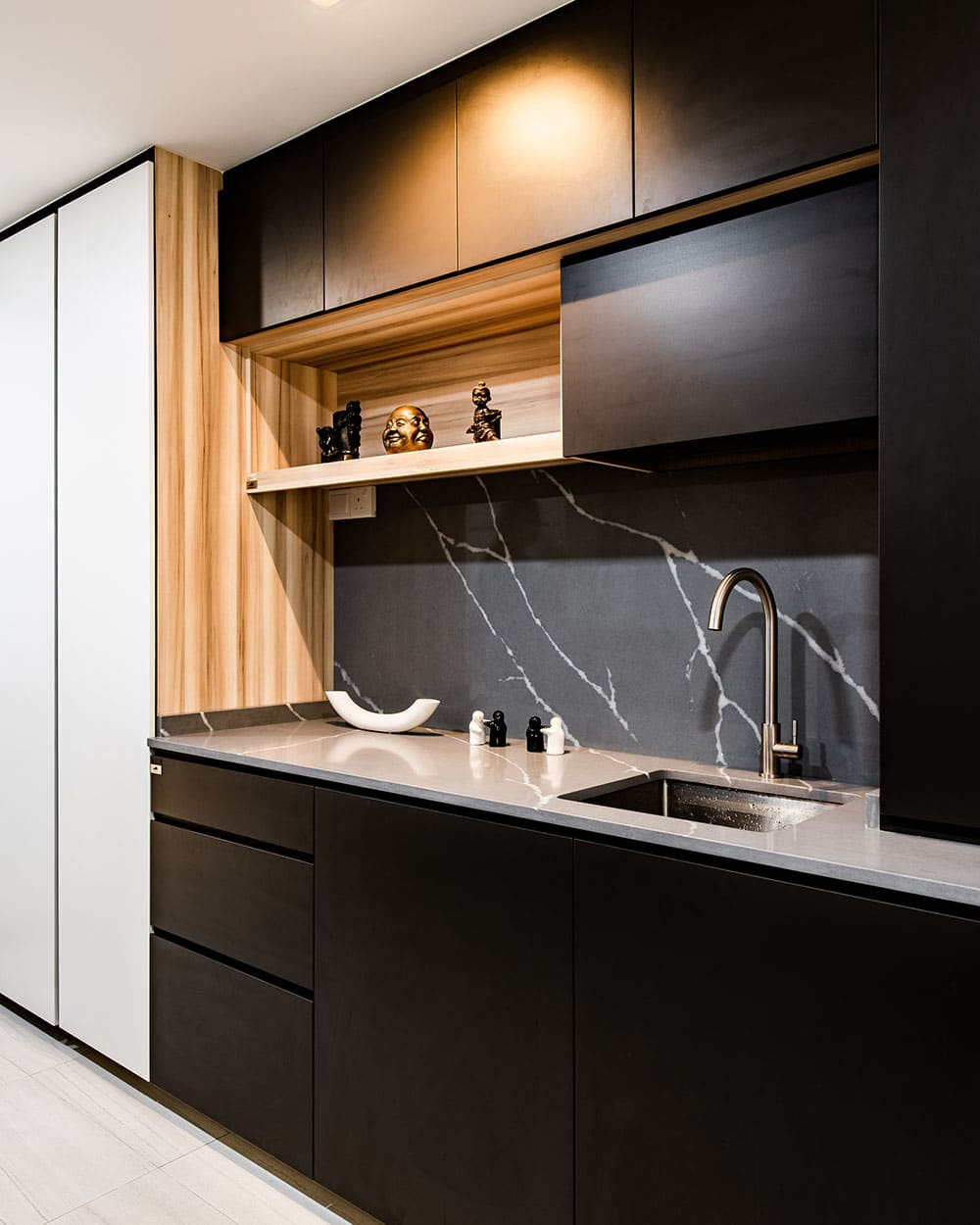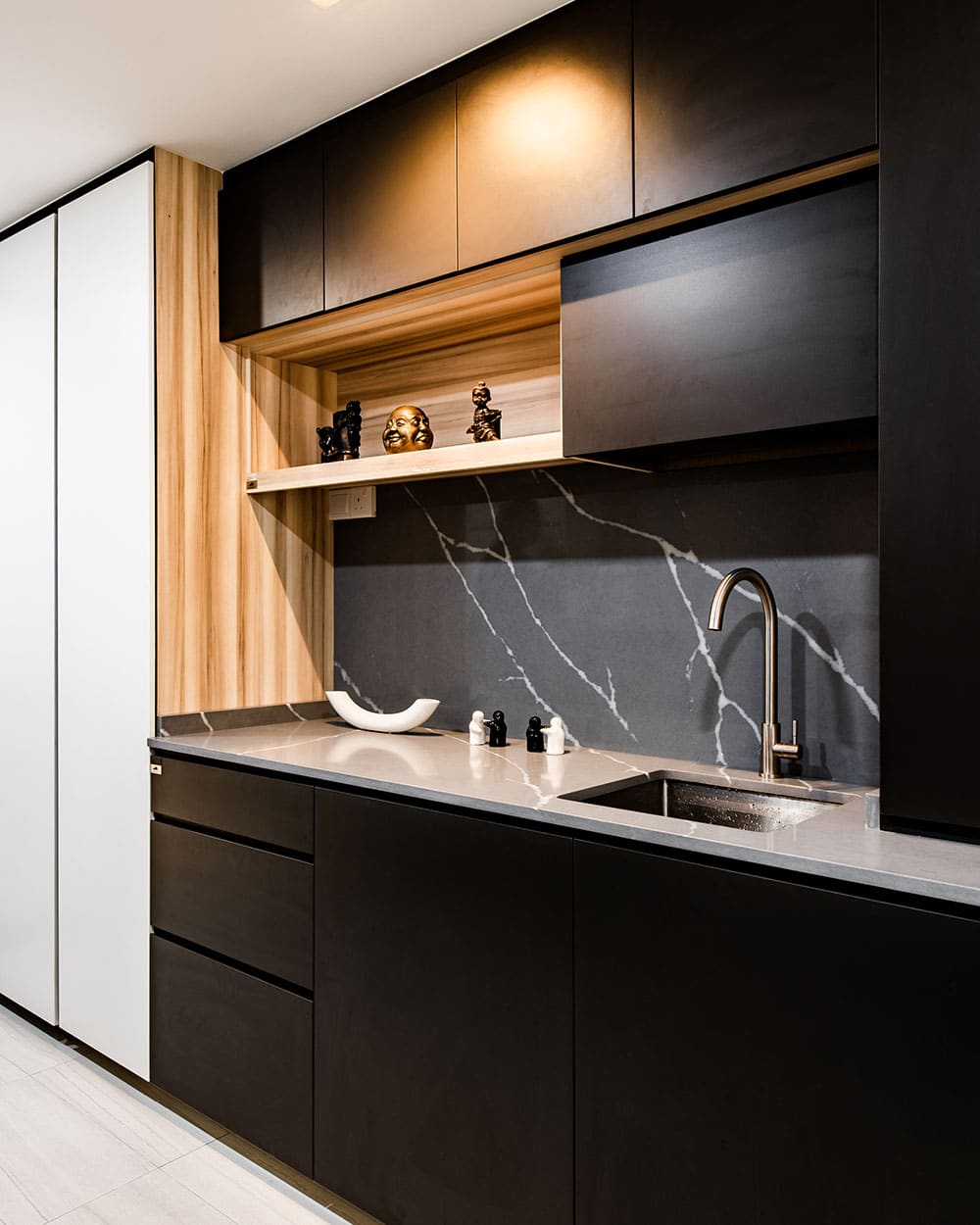 Laminates featured: RP2174T, WPL2902S (Cabinets)
Separate Your Rooms
Darker cooking spaces tend to look more luxurious and sophisticated. Even for black, there are different hues with their individual impact. For open-plan layouts, if the rest of your interior is leaning towards a lighter colour scheme, our Graphite (RP2174T) laminates offer a visually dramatic contrast to the subtle surrounding shades. It will also be a great idea to use dark laminates to differentiate your spaces.
If you are having a hard time deciding on just one colour, you can always incorporate more into your colour palette. Here, the addition of Cammeo Oak (WPL2902S) laminates enlivens the monochromatic look. A plus point is having plenty of natural light entering your kitchen, allowing your dark kitchen cabinetry to stand out beautifully.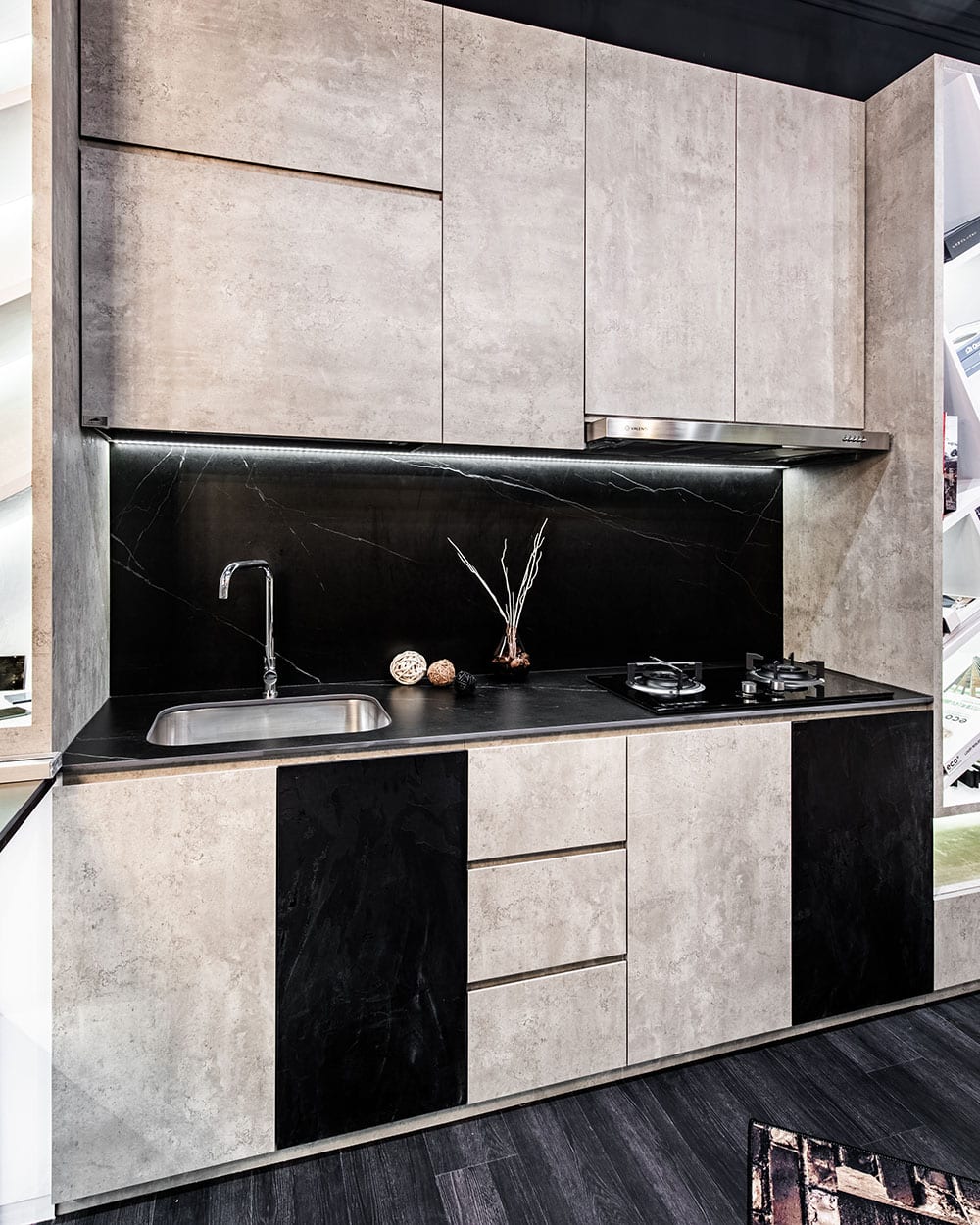 Laminate featured: PQ2502MO (Cabinets)
Explore Textures
With texture, it can add visual interest and truly enhance the beauty of a dark-hued kitchen. As the backsplash, countertop and flooring are already of darker shades, Derin (PQ2502MO) laminates take on a lighter approach to make it well-balanced. Simple yet aesthetically pleasing, these laminates add a touch of old-world grandeur with its texture when applied on both upper and lower cabinets.
Get A Second Opinion
So what kind of colour scheme do you have in mind? Whether you choose the light or dark look, the most important thing is, which laminate will make the most out of your kitchen space? Here at Jennings Laminates, you are sure to find laminate designs that suit your style and budget. Before you make your decision, you can always visit our showroom and take some of our laminate samples home. Come create your dream kitchen design here!
---
 Ready to get started?
Don't forget to first visit our blog for more nifty tips and get the latest updates on our Facebook page today!
Need more information? Drop us an online enquiry and we'll be happy to help!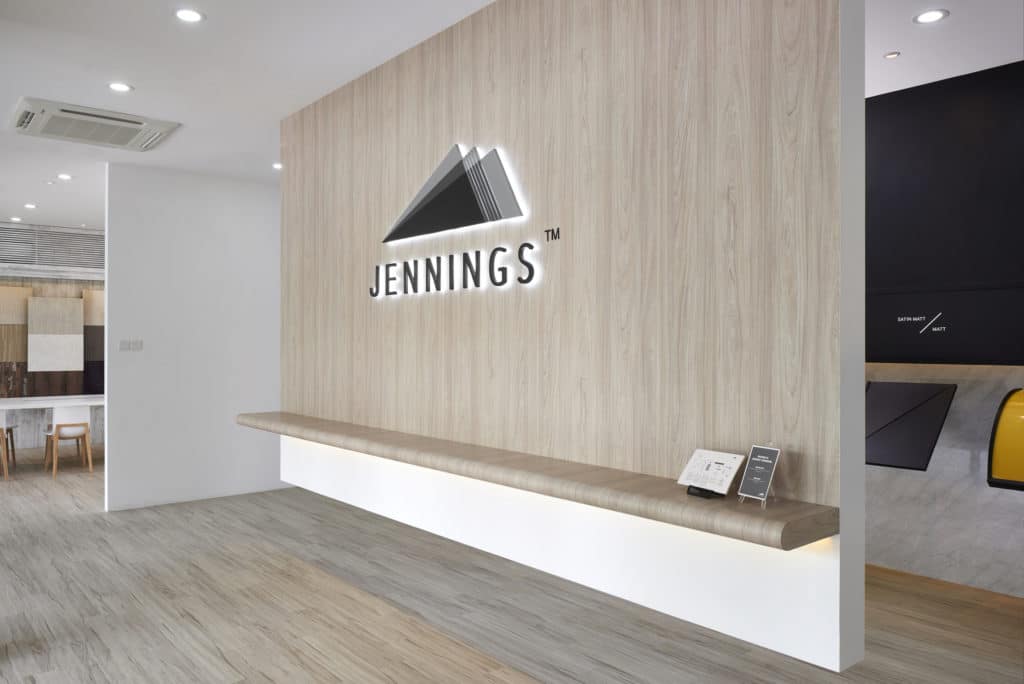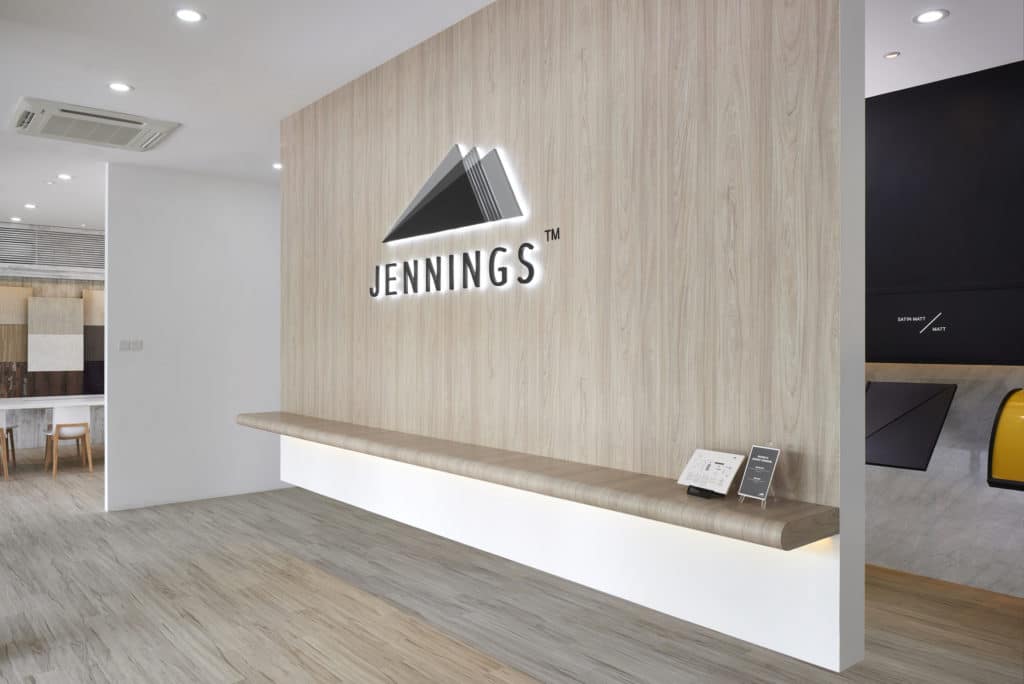 Address:
23 Sungei Kadut St 1
Singapore 729323
Mondays – Fridays:
8:15am to 5:15pm
(last walk-in at 4:45pm)
Saturdays:
8:15am to 3:15pm
(last walk-in at 2:45pm)
Closed on Sundays and Public Holidays