Decorating your perfect kitchen with laminates have never been simpler. Here are 3 tips!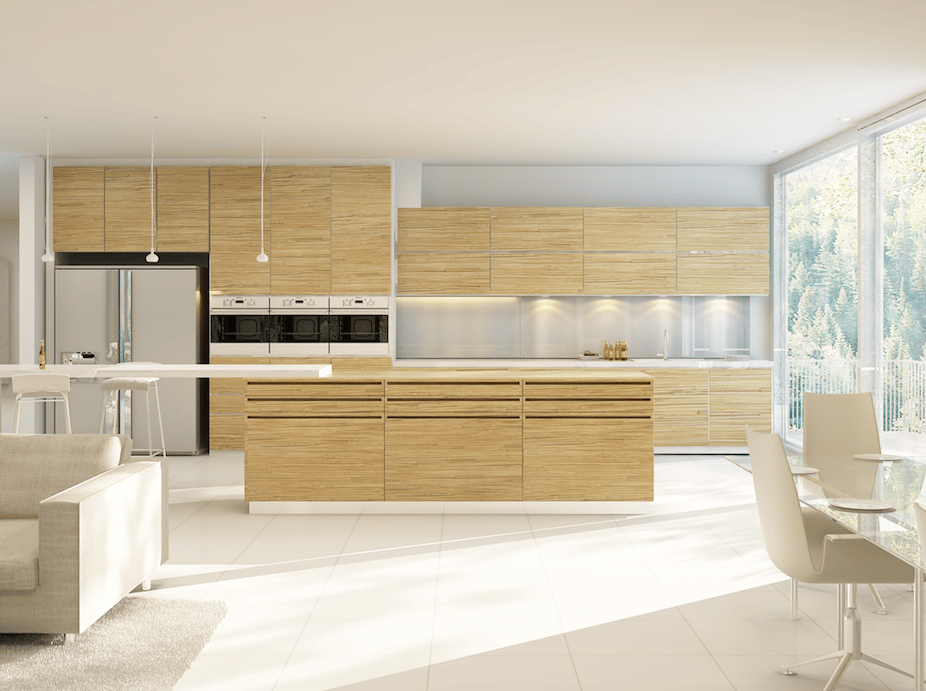 Kitchens are perhaps one of the busiest areas in your home and are prime locations to hold quick tasting sessions and daily breakfasts, so why not deck it out and create an environment that is both beautiful and functional.
The correct laminates with their unique versatility, texture appearance can blend your kitchen together with the rest of your home beautifully and create an amazing yet balanced contrast that makes it the highlight of your abode.
So how do we go about designing your own creative kitchen with laminates? We start off with considering the whole theme of your home.
1. Create a kitchen that flows seamlessly with the rest of your home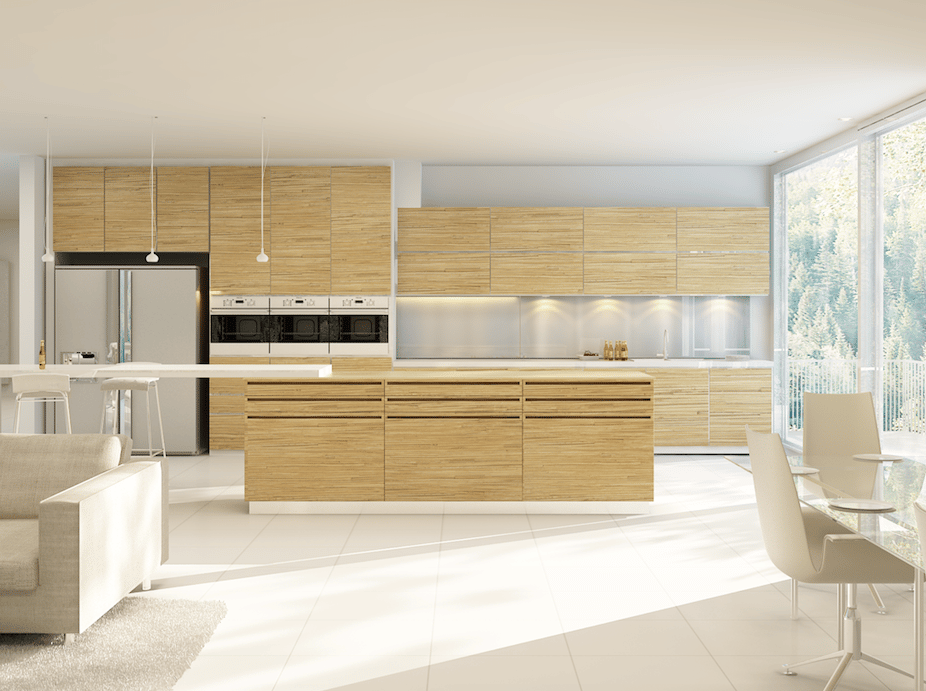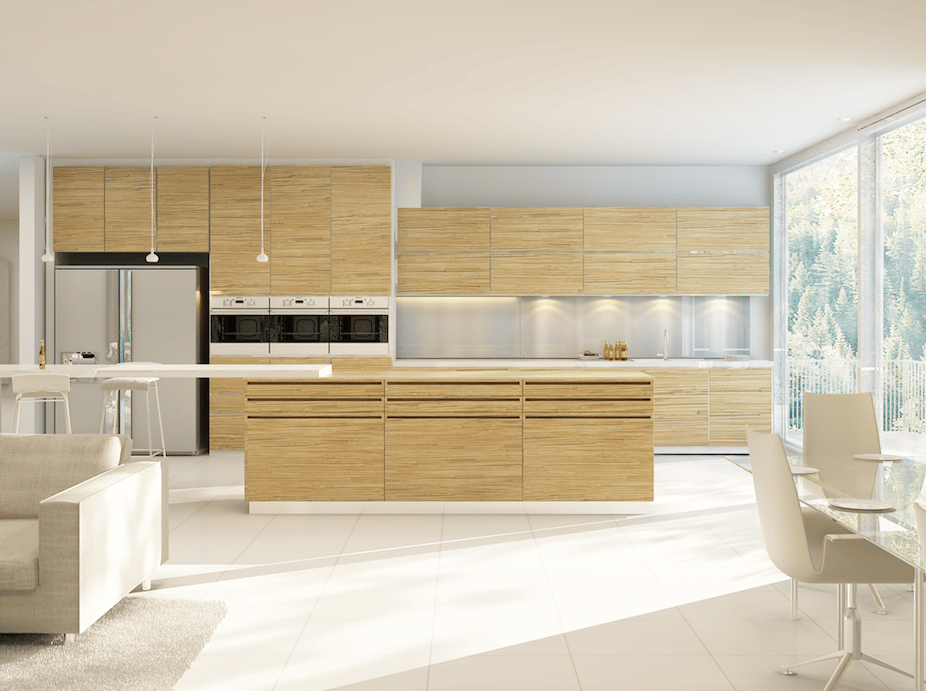 It is quite rare for the kitchens of new houses to exactly fit the theme and vision you have in mind for your entire home. From tables, kitchen cabinets to a wine bar area, there is a multitude of furniture that is waiting to be customised to fit the overall theme.
A great way to begin is to consider where your kitchen is directly connected to.
Most kitchens in our homes are connected directly to our living rooms. This gives us the opportunity to create and enhance the spacious feeling of your home, making it look bigger than it really is.
A popular way to do this is to use white and light colors for its clean and open look that gives more breathability to the surroundings.
2. Use wooden laminates to create a contrast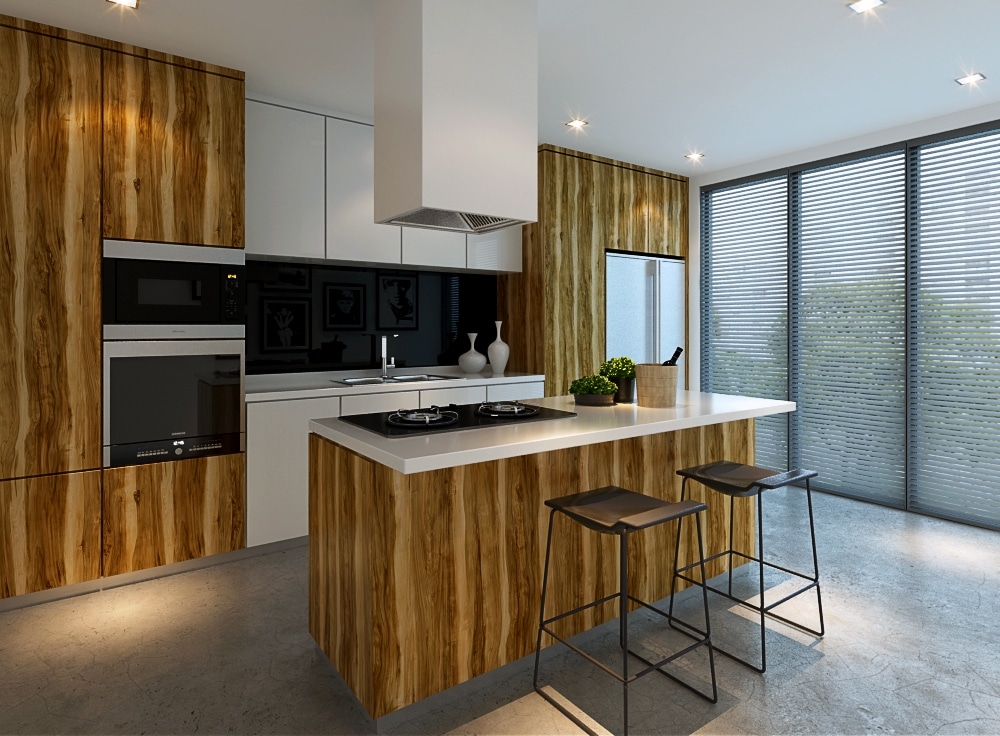 While white laminates are great to create space and blend in, wooden laminates are perfect for creating that balanced contrast that helps your kitchen standout but yet seamlessly flow together with the theme of your home. Wood grain laminates help introduce warmth and a natural feeling to the kitchen bringing forth an environment that feels cozy, welcoming and intimate.
If you cook at home regularly, having a familiar and warm mood is great for uplifting spirits and make preparing those meals a joy as the hours fly by. For more contemporary kitchens, a lighter tone of the wood works well and adds to the spacious
feel of your entire home while more vintage kitchens can select a darker tone of wood that gives a Victorian and Mid-Century vibe.
3. Remember to make it functional with the right type of finishes
While a kitchen is meant to look as beautiful as the rest of your home, let's not forget the primary reason of the kitchen is for cooking and for preparing your meals!
Choosing high-pressure laminates (HPLs) helps with the maintenance and saving you time if you do not wish to clean the kitchen after every delicious meal you whip up.
Selecting the right texture is especially important when it comes to the kitchen.
While you might be tempted to use textured laminates to showcase style and sophistication, it isn't ideal if you cook regularly. Oil stains tend to stay on the texture of the laminates making cleaning a hassle. For such areas including the table-top where cutting, boiling and frying occurs, you can check out Europe's Finest CompacTable by Jennings.
Designing your kitchen is perhaps one of the most enjoyable areas of your home and at Jennings, we are ready to help you make your vision a reality!
Come down to our gallery today and our consultations will be glad to help you choose the right
laminates from scratch. Whether you are looking to deck out your bedroom or create a fantastic looking kitchen like the
ones above, we help make it happen!
---
 Ready to get started?
Don't forget to first visit our blog for more nifty tips and get the latest updates on our Facebook page today!
Need more information? Drop us an online enquiry and we'll be happy to help!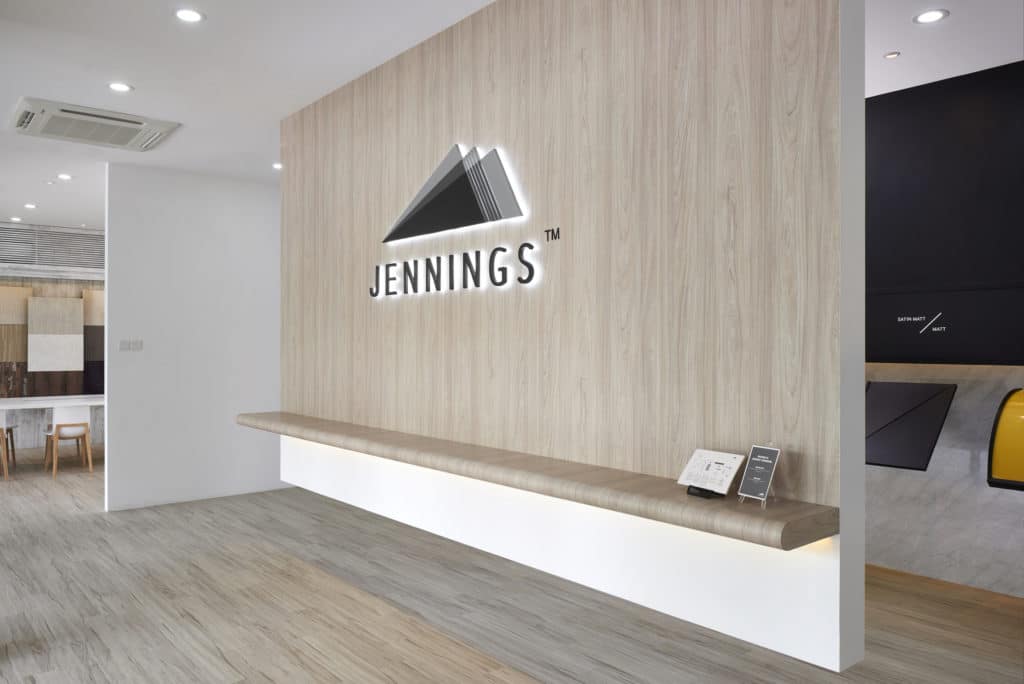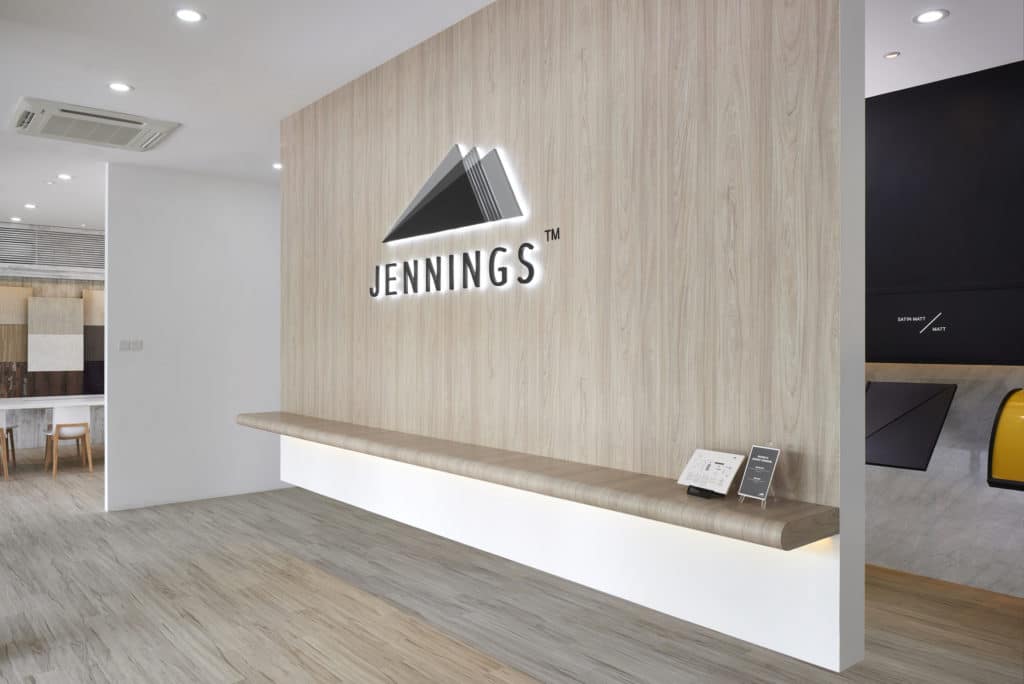 Address:
23 Sungei Kadut St 1
Singapore 729323
Mondays – Fridays:
8:15am to 5:15pm
(last walk-in at 4:45pm)
Saturdays:
8:15am to 3:15pm
(last walk-in at 2:45pm)
Closed on Sundays and Public Holidays